From heli skiing to kiteboarding, Heli is at the forefront of adventure travel in the 21st century. Kiteboarding is one of the world's fastest growing sports, and the amount of passionate and talented people who are flocking to the sport is amazing. We are psyched to welcome pro kitesurfer Megan Grant to our roster of Heli Athletes. We sat down with Megan, who happens to be the girlfriend of fellow Heli Athlete Jake Kelsick, to find out a little bit more about her journey to Antigua and the kite world.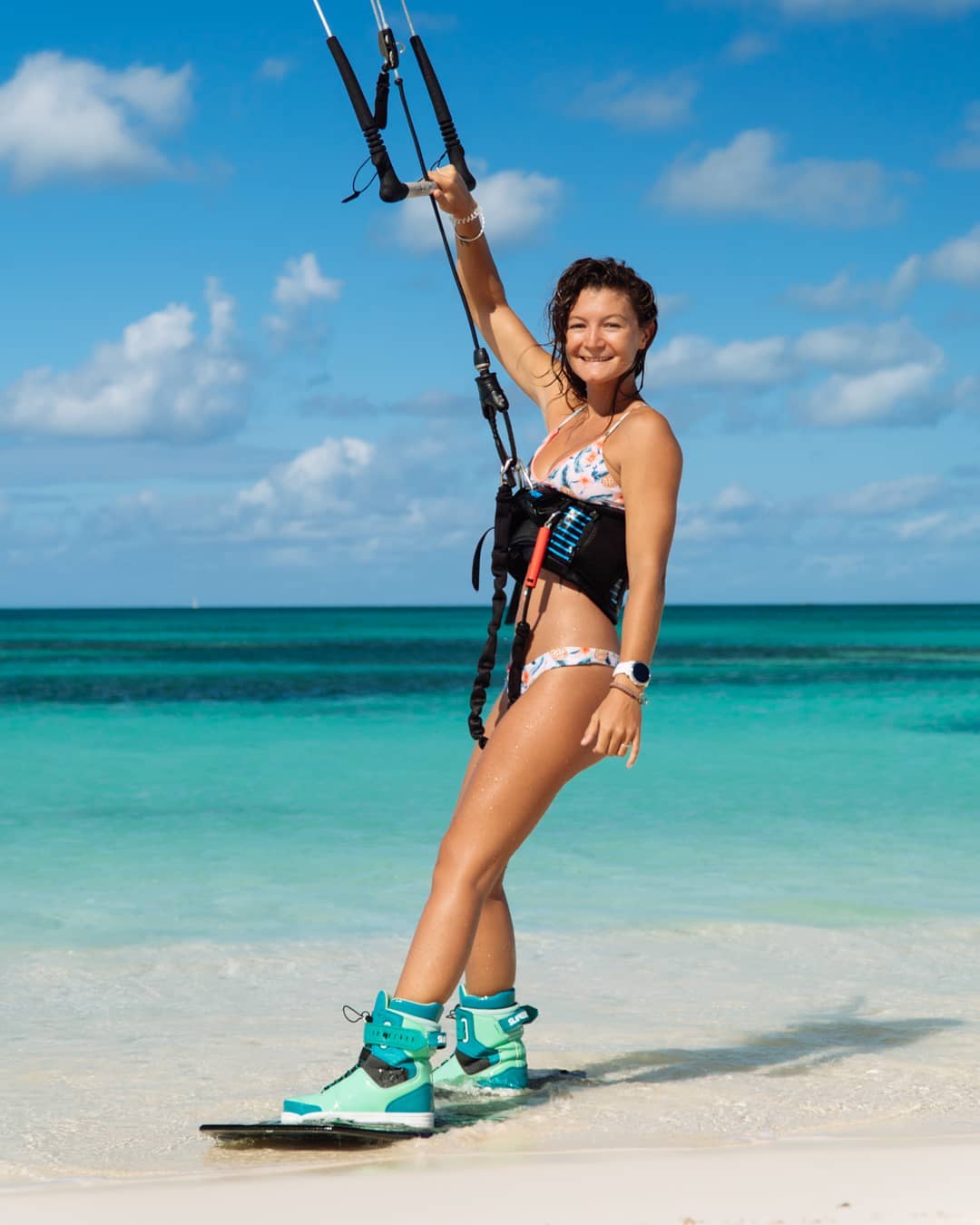 First off, where are you from, what do you do, and how did you get into kiteboarding?
I'm from England! Although I've been living in Antigua for 6 years now which is when I started to dive into my art and now I am a full-time artist, running my own website which sells kiteboarding and ocean inspired goodies! Around 4 years ago I met Jake which is when he introduced me to kiteboarding! He's the one who taught me and I've now been kiting for a little over 3 years.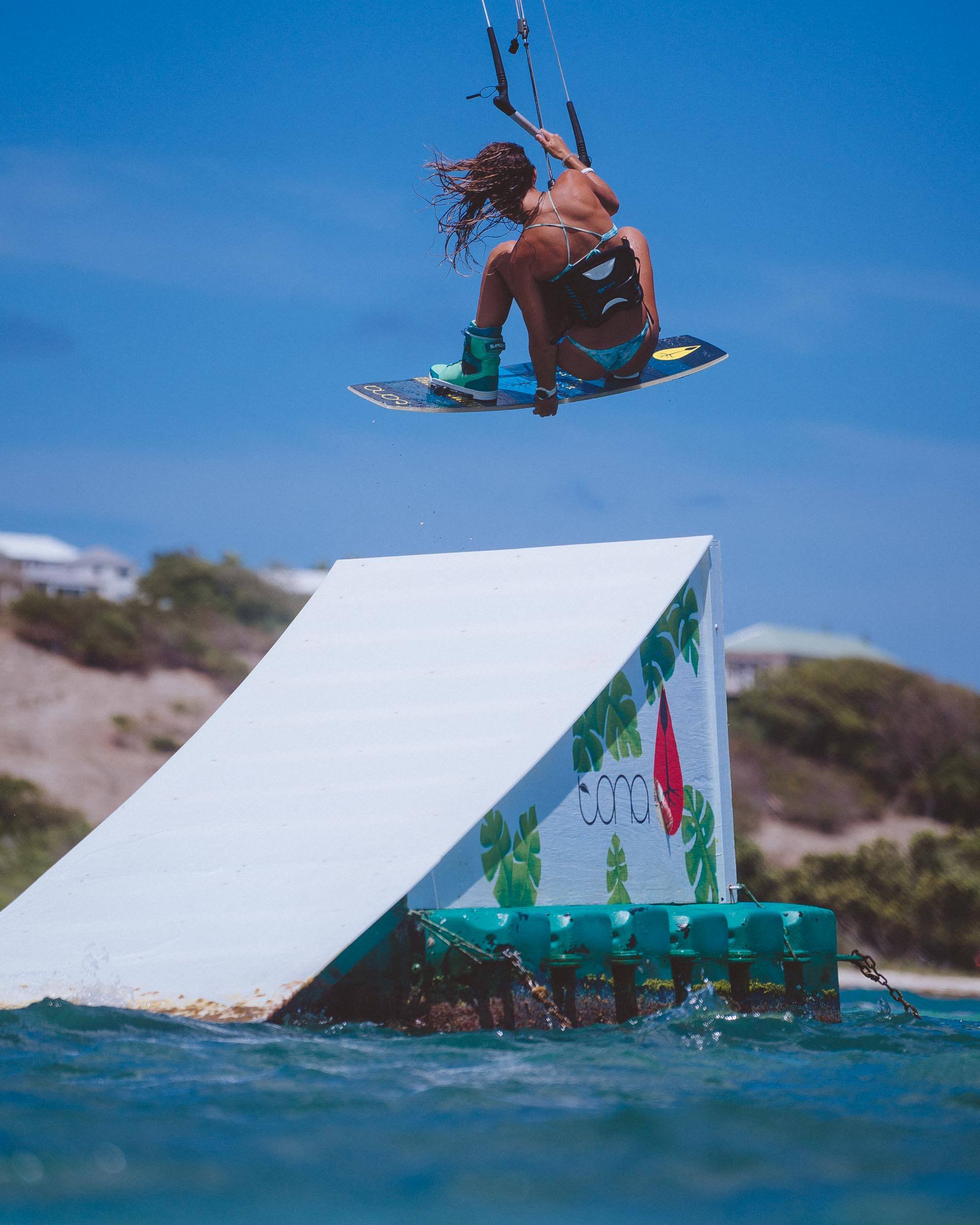 What is your life story as seen through kites and water (skip all that boring stuff that doesn't involve the ocean!).
My Dad was always a sailor so I was able to watch and learn and from him from at a really young age. I was able to get my captains license when I was just 17 and my love and appreciation for the sea has only kept growing since then. Kiting has allowed me to have more time on the water and is a much more intimate sport than sailing, so now I spend most of my time kiting instead!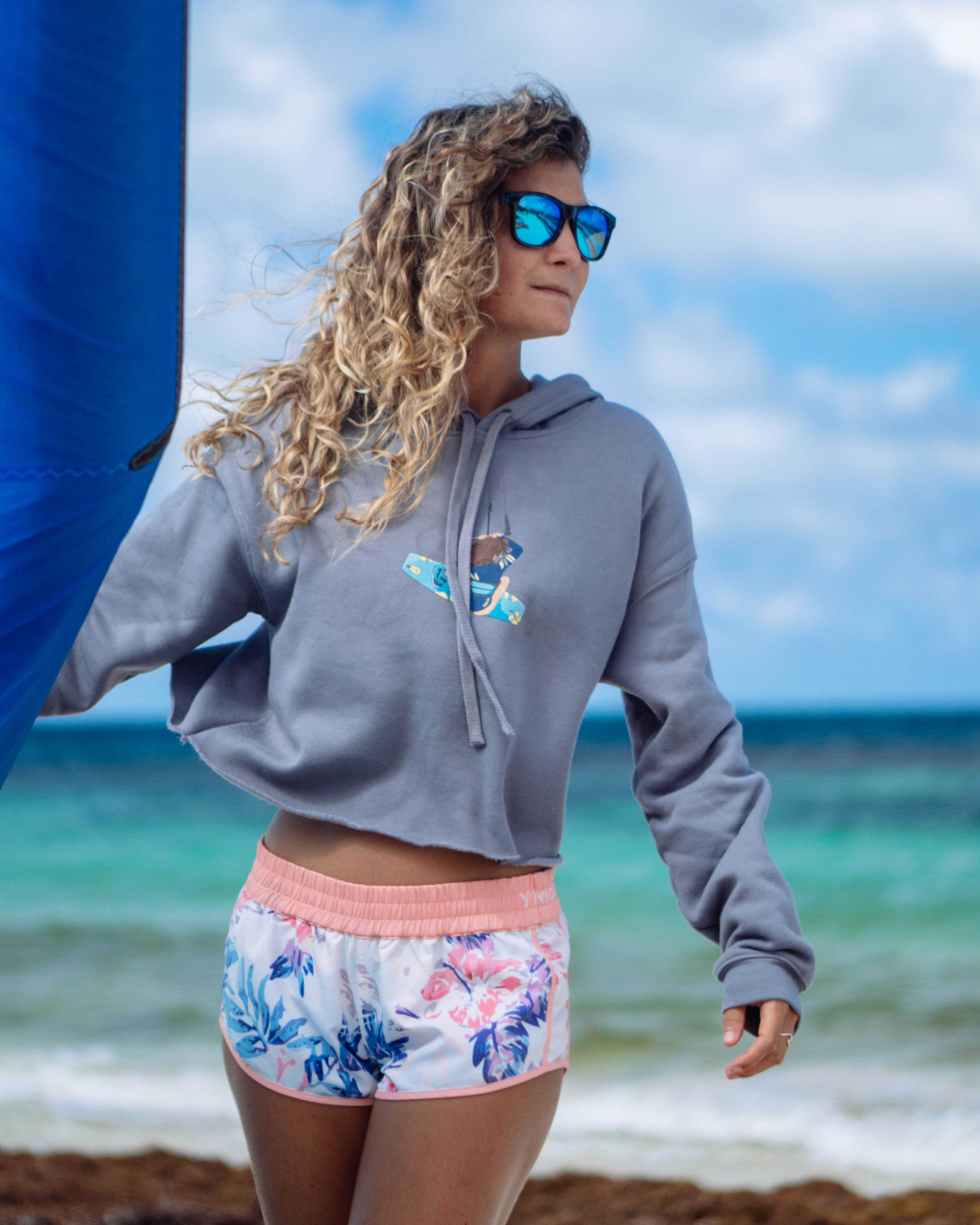 As well as a kiteboarding pro, you're also an amazing artist. Tell us a little bit about what inspires your work and how you got started.
Thank you! Well, I started drawing properly in college but as soon as I left college I swore I'd never pick up a pencil again! That was until I started kiting and I guess it just got the creative juices flowing! Experiencing the wipeouts and successes of kiteboarding normally spikes my creativity and I'll try to recreate that moment as a drawing. I also love the community I'm creating as an artist – especially within the female kiters out there – so having that keeps my inspiration and motivation alive!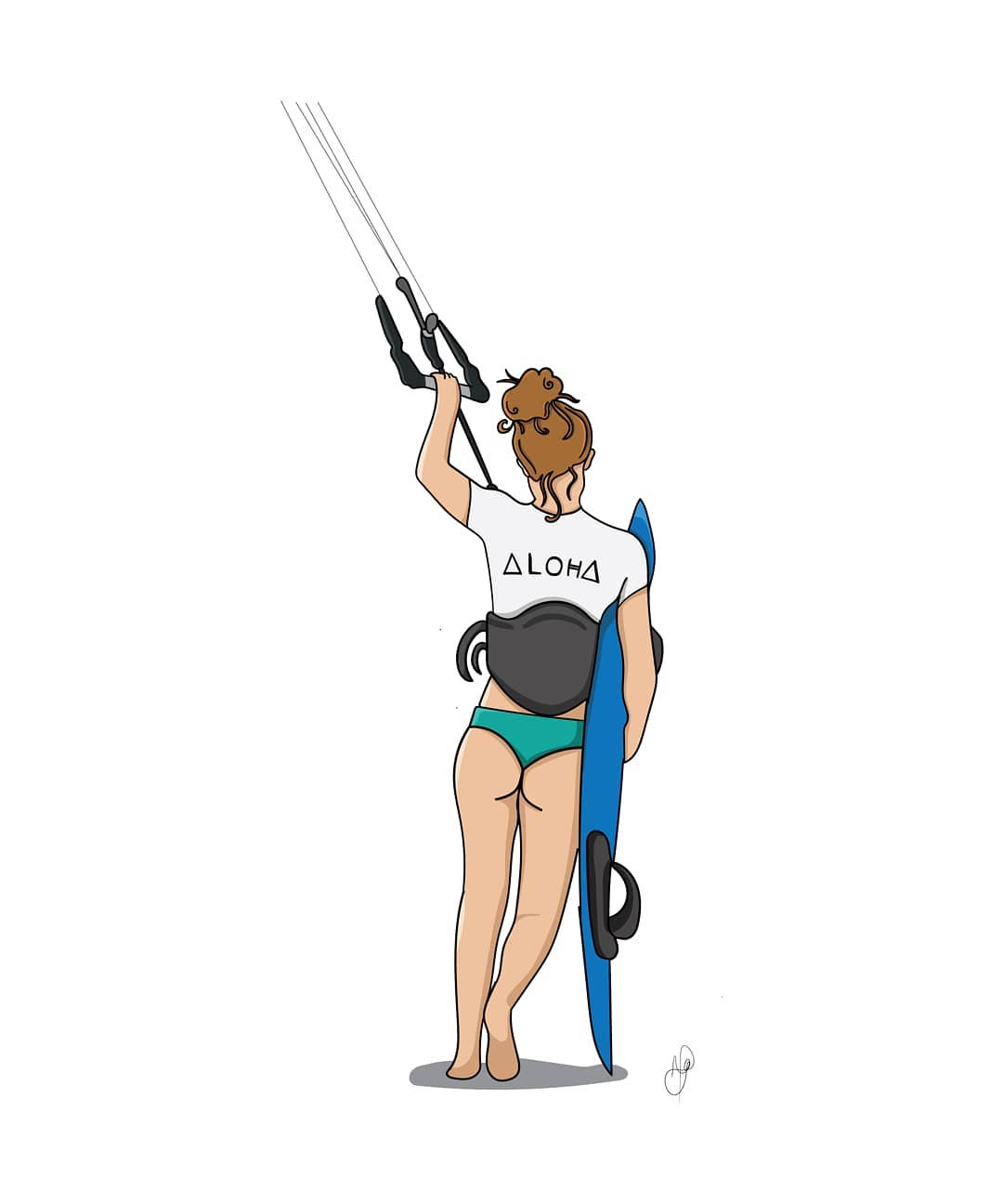 How does your kite calendar usually unfold?
Normally it's actually pretty spontaneous as we already live in the most beautiful place! Having said that, this year we're really motivated to work with Heli and to create kite trips on board a catamaran and tour around Antigua, kiting and exploring all of the best spots.
Tell us about the most epic kite day of your life.
The most epic kite day has to be when we were on one of the catamaran kite trips! There's a place in Antigua called the North Sound which is only accessible by boat so it's pretty special. It's amazingly flat, calm, and clear too so a real 10/10 spot. We'd had a couple of days where we had NO wind so to turn up to this amazing place AND have wind was incredible. I just remember being out on the water and thinking "wow, how is this even real?" It really was such an incredible place and feeling.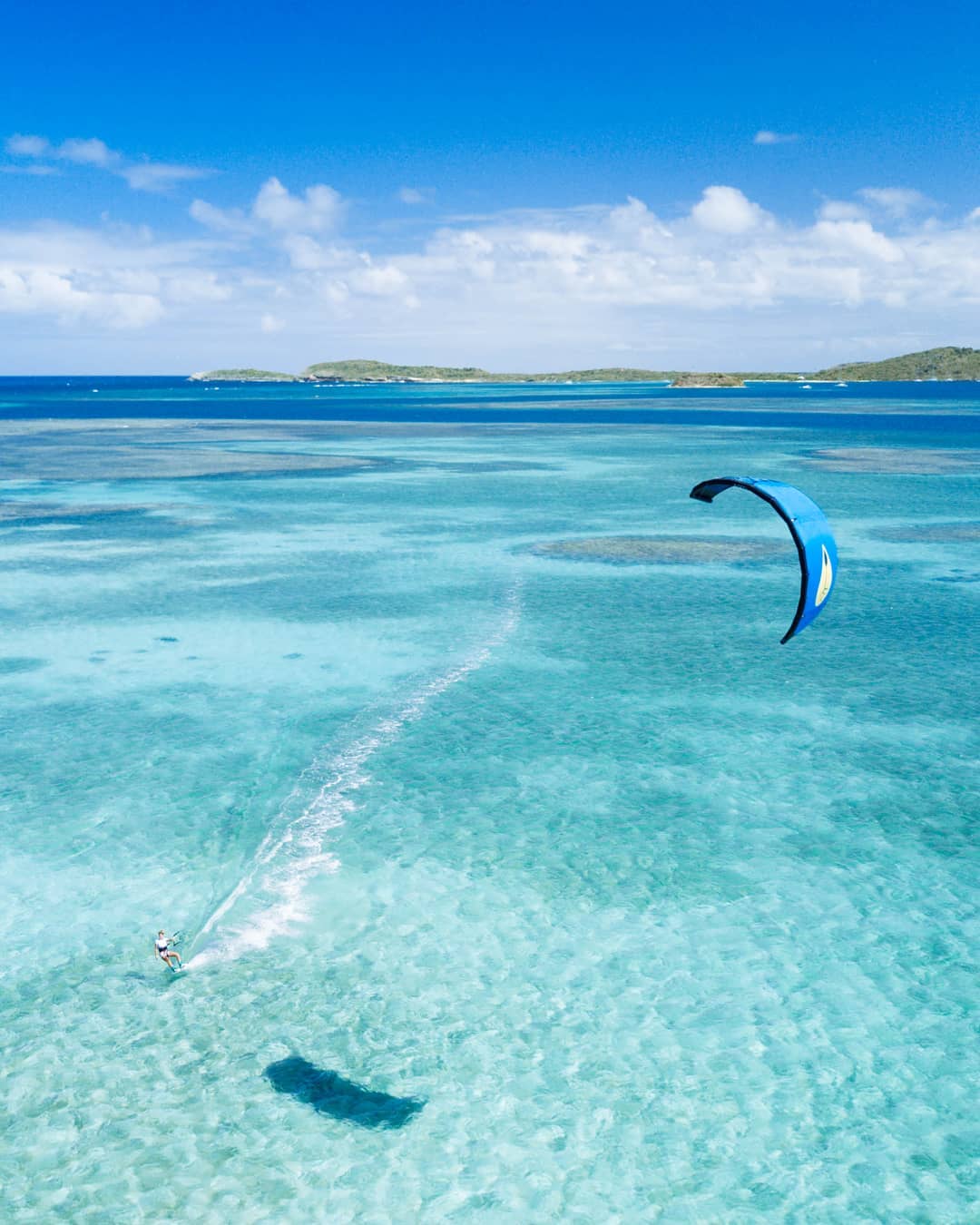 What destinations are still on your bucket list?
I'd love to visit Los Roques! It looks so beautiful. As well as Australia and maybe even the Bahamas!
What are you drinking after a long day on the water?
Water! Although I'm actually really bad at reminding myself to drink enough of it every day! I'm not really a big alcohol drinker either, so yeah, either water or some good fresh juices! Or TEA!