Mention kiteboarding and Caribbean in the same sentence and you're likely to kickstart a conversation around "the best spots." You'll undoubtedly hear votes for Cabarete in the Dominican Republic, or perhaps Necker Island or The Grenadines. While arguments for all of those places do have some validity, the riding in Turks & Caicos is on par or above all of them. Despite its famous white sand beaches and insanely blue water, Turks is still relatively under the radar considering the world class conditions it offers.
Is Turks on the map in the Kiteboarding community? Of course it is, my argument is simply that it should get even more love than it already does.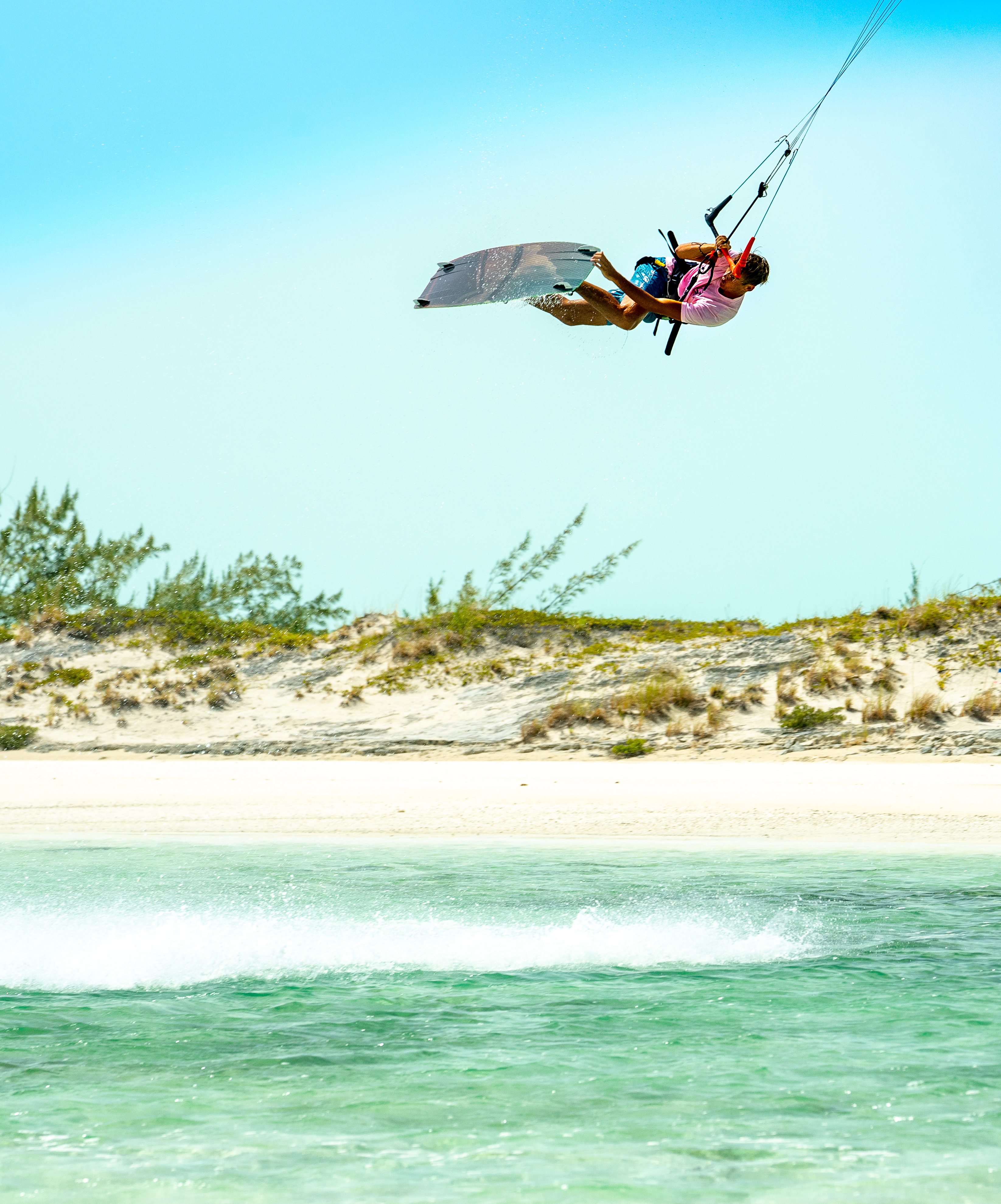 Long Bay Beach 
Easily the busiest and most recognizable riding location in Turks & Caicos is Long Bay Beach. This 2 mile stretch of southeast facing white sand was the original kite beach in TCI. The shallow, sand bottom extends all the way out to the now iconic shipwreck of the La Famille Express. This wreck, located 2 miles offshore, looms on the horizon as a constant reminder of Hurricane Frances in 2004. The unmanned vessel was dislodged from its anchorage by the hurricane and was dragged 12 miles from the South Dock area of Provo to its final resting place in Long Bay.
The ship makes an epic backdrop for photos and is easily reachable (depending on wind direction) by foil if you're proficient at riding upwind. The prevailing winds place the ship directly upwind of the beach so to reach it via twintip, you'll need the breeze to shift direction or to be fully committed to the 2 mile upwind trek!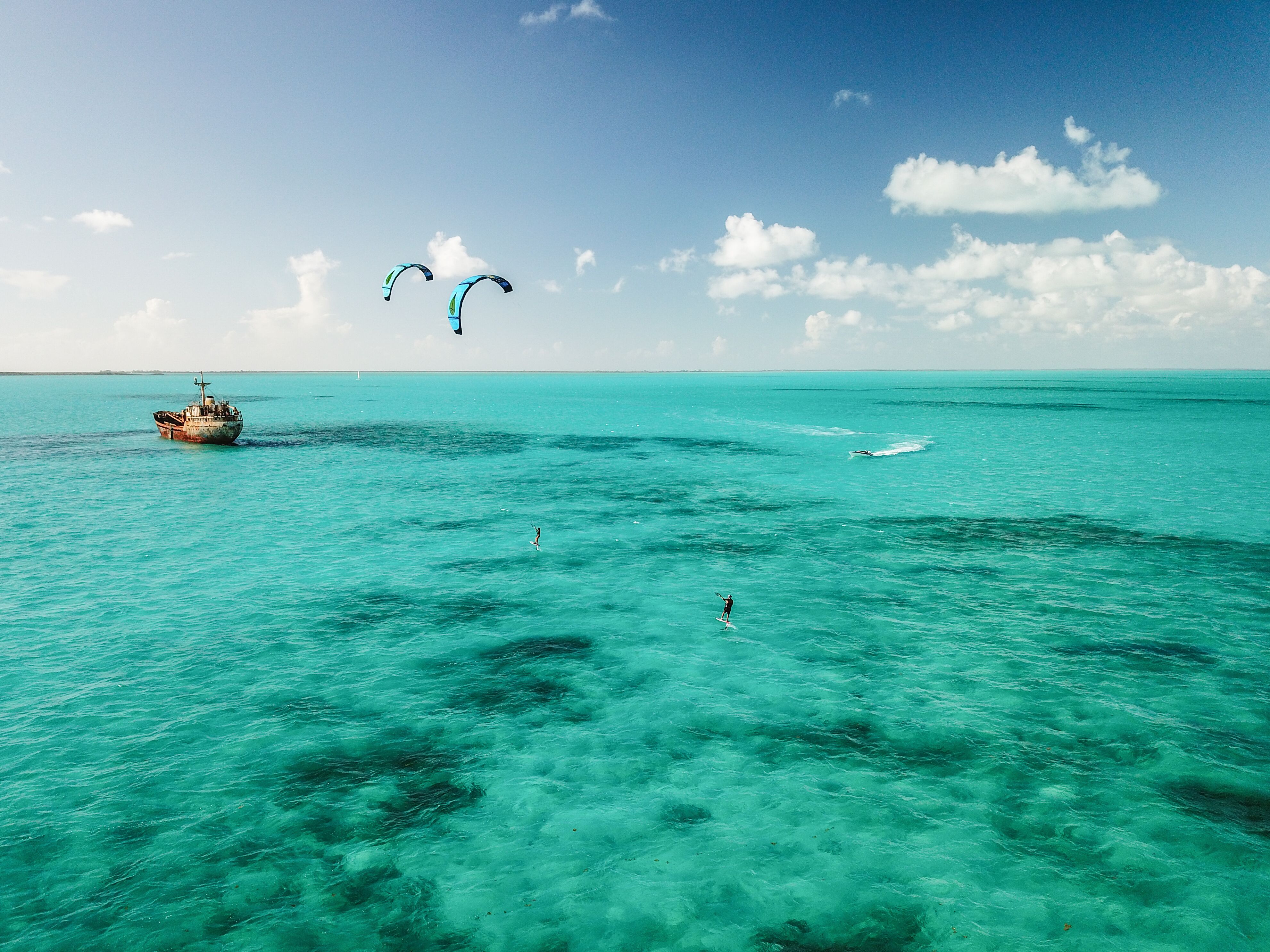 Long Bay Beach is a premier spot for beginners. At low tide you can stand up throughout the bay and the waves never get larger than a foot or two. The beach at the east end, near Beach Enclave is the cleanest, as you move west down the shore line it gets slightly rockier and there are more shells.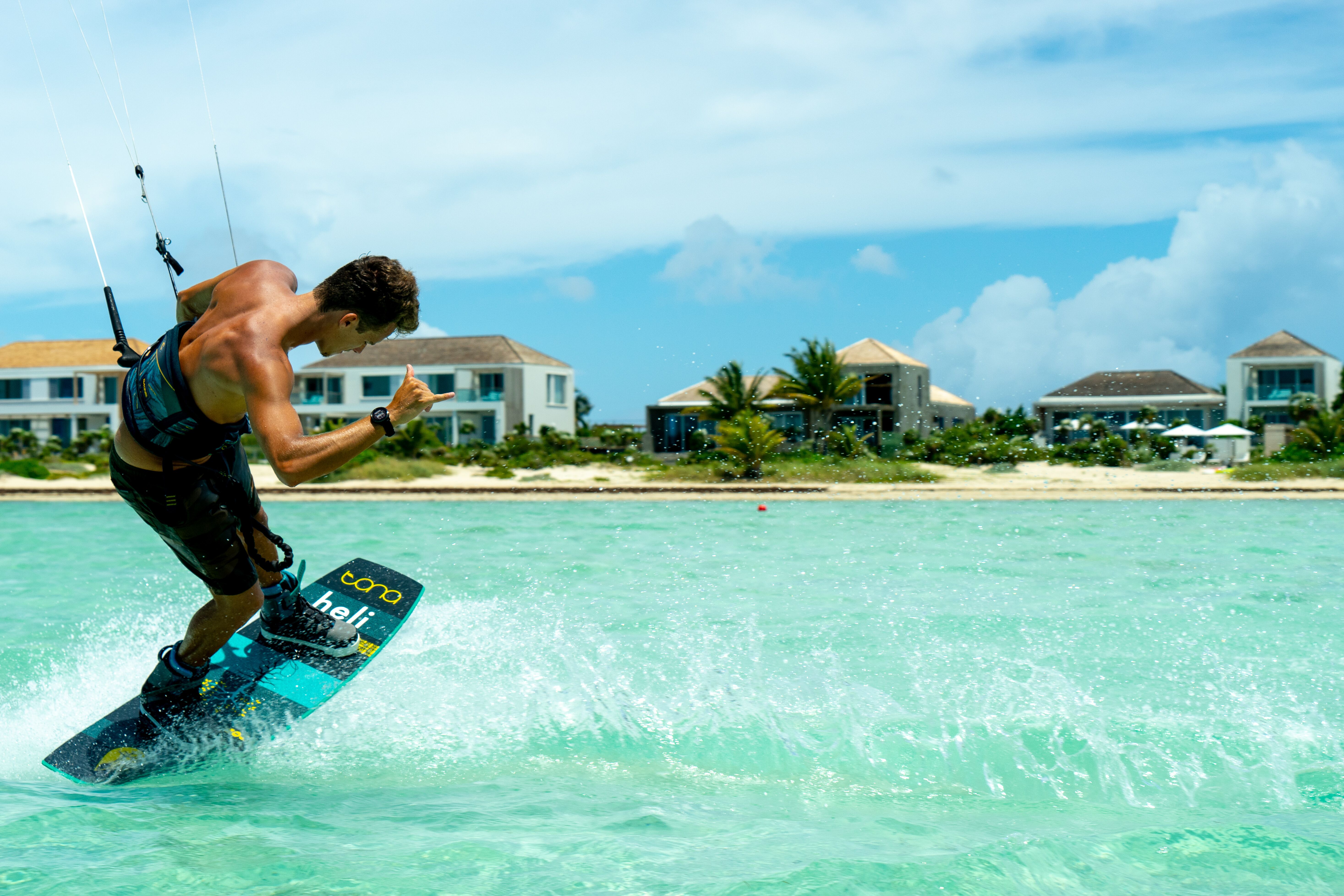 Long Bay Beach is a beautiful kite spot, but if you visit Turks and Caicos and don't explore beyond Long Bay you're missing out on some of the best riding in the Caribbean and the world. 
Half Moon Bay
Welcome to the world beyond Long Bay. As you venture out and start exploring the other kiteboarding spots in Turks and Caicos, one of your first stops should be Half Moon Bay. This shallow inlet is a short boat ride from Blue Haven Marina. Get there early and you'll beat the tourist boats of beach goers who come to see the island's iguana population. Give the team at Wake to Wake a shout and they will facilitate your day trip to this idyllic flat water riding spot.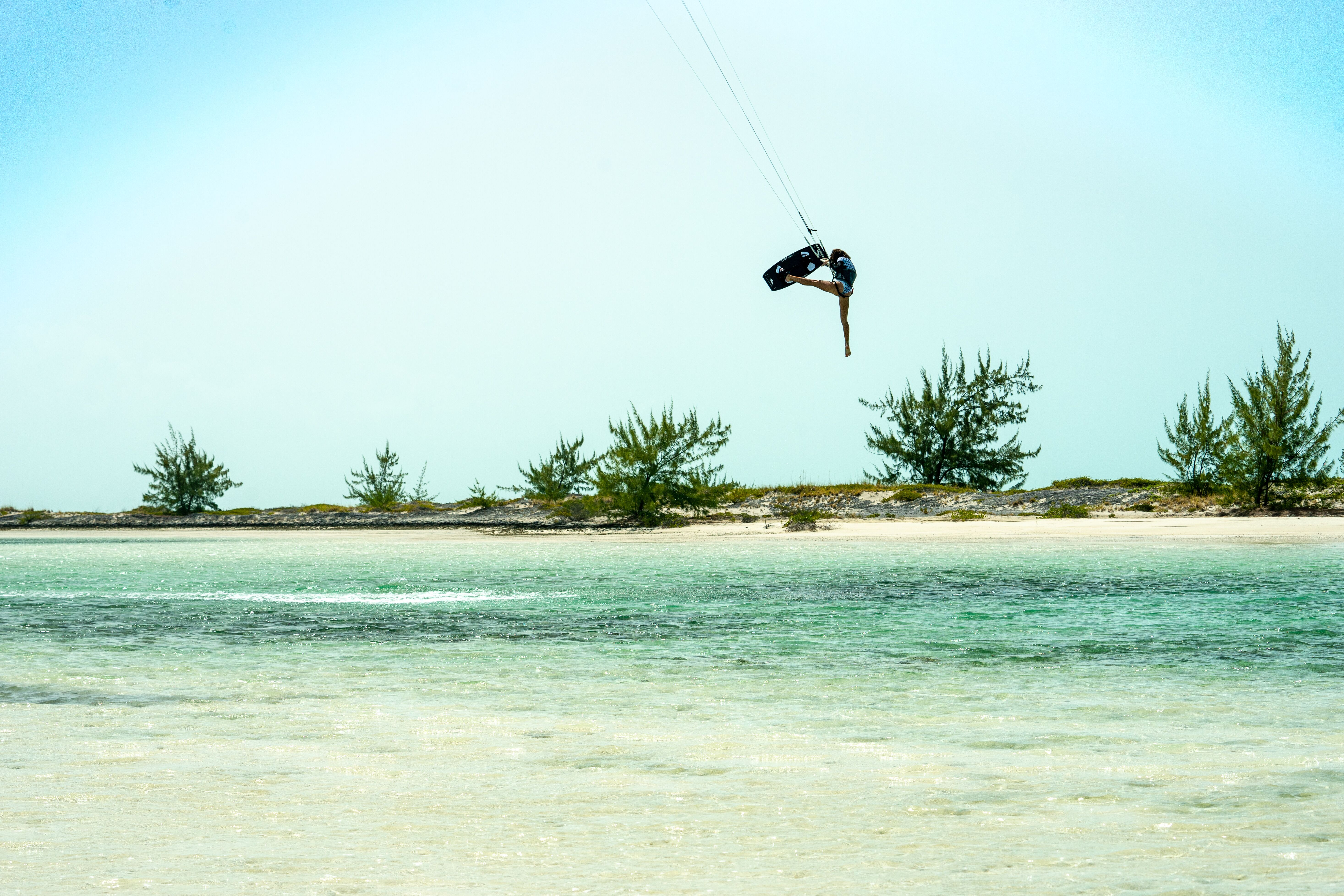 At low tide this lagoon is fairly small, more than 5 or 6 kites will make it feel crowded, yet another reason to get out there early. It's also really fun to ride at high tide here as the riding area increases substantially with the rising tide.
Water Cay
If you like to foil then you'll love Water Key. Voted one of the best beaches in TCI this kite spot is on the north side of the island which means the prevailing winds will be offshore. It's nice to have boat support here in case your kite goes down. It's a bit gusty due to the offshore wind but well worth the effort.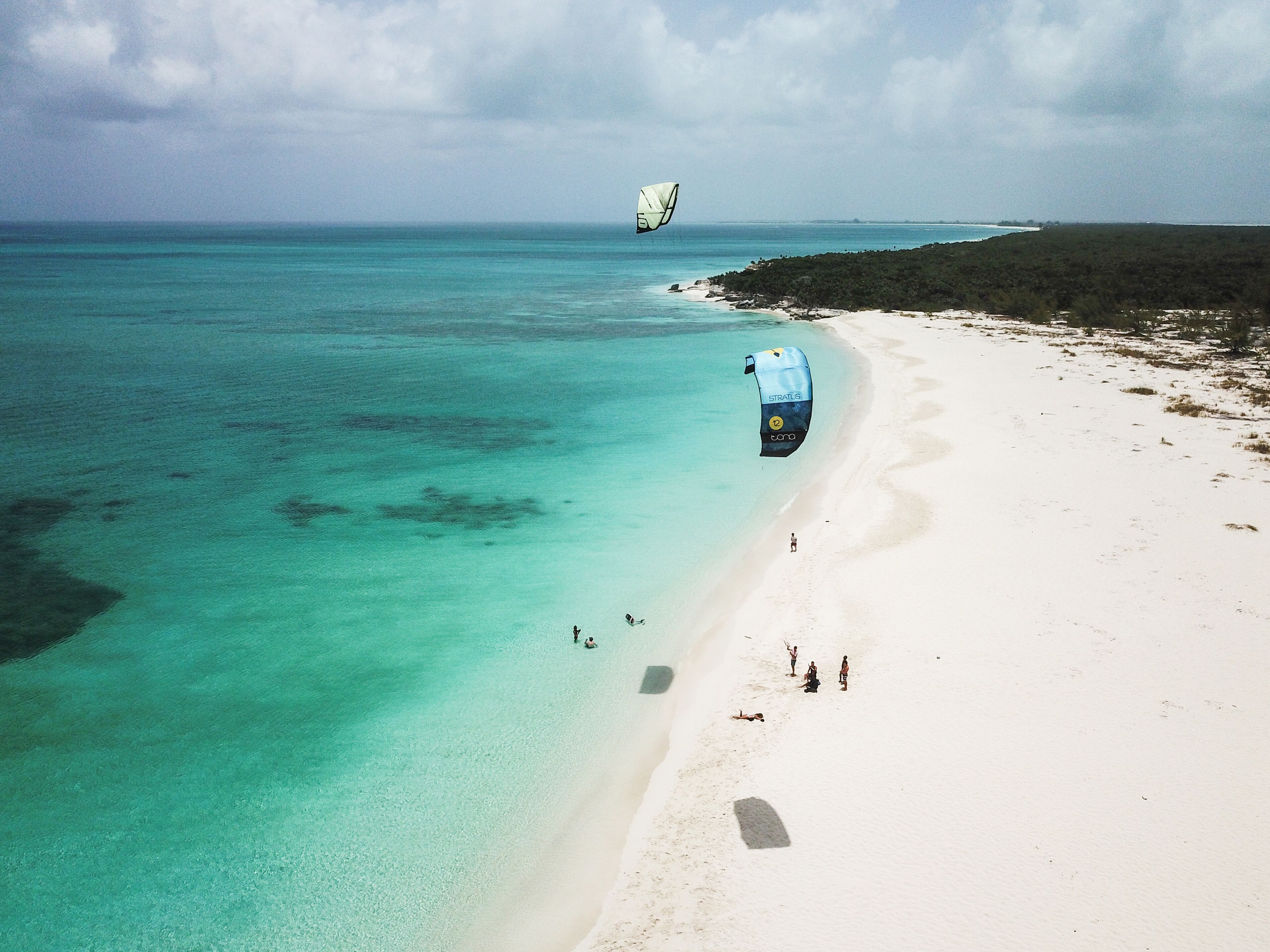 The beach at Water Cay will also get hit by the tour boats around lunch time so it's wise to get an early start.
Parrot Cay / Dellis Cay / Pine Cay
Kiteboarding in Turks & Caicos offers epic downwind ride opportunities. One of the best routes begins behind Parrot Cay and travels south west through the mangroves of Dellis Cay and Parrot Cay.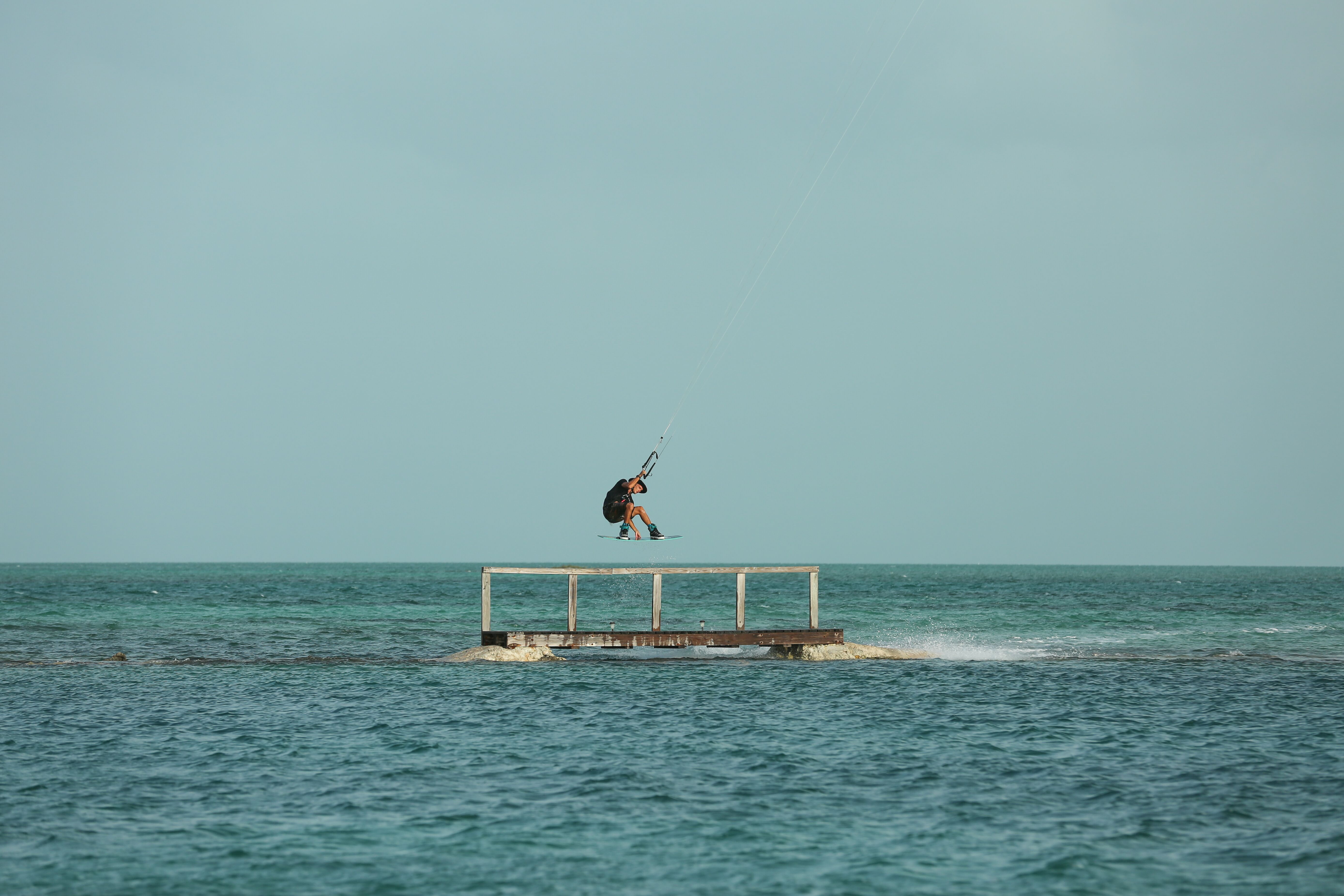 Boat support is strongly recommended, and even then, due to some of the shallow mangrove flats if you have an issue you may be walking out so maybe save those mangrove jumps until you near the end of the ride!
Outer Islands 
The outer islands of TCI are home to even more epic riding locations, many of which rarely see kiters due to the adventure required to reach them. If you're willing to explore, take a look at google maps and you'll quickly see the endless possibilities on North Caicos, Middle Caicos, East Caicos and South Caicos. 
Turks & Caicos, beyond Long Bay, might just be the best kept secret in Caribbean kiteboarding. Care to find out? Daily non-stop flights between multiple US cities and PLS make it easier than ever. But be warned, once you've had a taste of all that TCI has to offer, one trip won't be nearly enough.