Are you looking for an adventure-filled getaway to a remote, private location? Look no further than the Heather Mountain Lodge, the premiere summer lodge near Golden, British Columbia! This stunning resort offers guests plenty of unusual and creative experiences that will keep them entertained.
Surround yourself with lush greenery, wildlife such as elk and bears, and breathtaking views. Keep an eye out for something new and exciting each time you visit – from creative activities to explore nearby, free passes for premium attractions, or unusual shows to scoop up. No matter if you're stopping in for a few days or just one, make sure it's a highlight of your trip! Here are our top reasons why you should stay at the Heather Mountain Lodge this summer.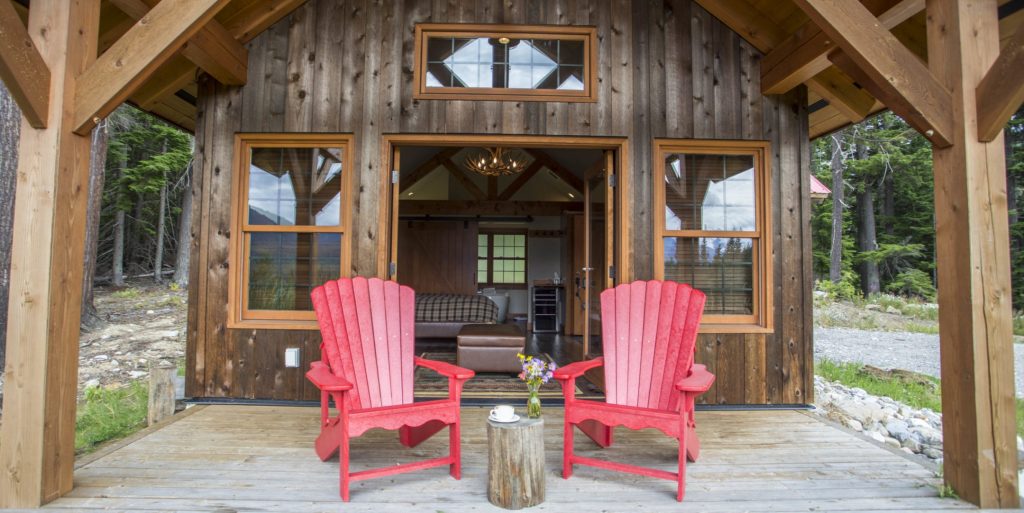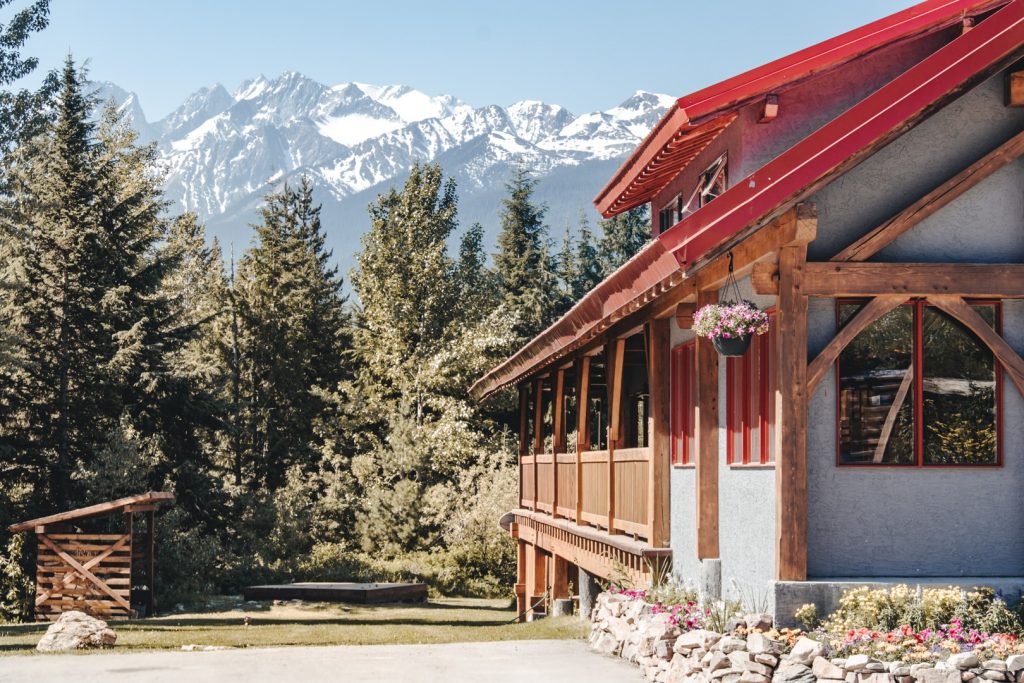 Proximity to Glacier National Park
Heather Mountain Lodge is perfectly located for those looking to explore Glacier National Park. The lodge halfway between Golden and Revelstoke, British Columbia, is the perfect base camp for your summer outdoor adventures. They have lodge access to Glacier National Park and Rogers Pass Historic Area. This location is far away from the crowded park entrances and overrun trails. If you're interested in hiking in the park, this is the ideal place. The Lodge is nestled right at the entrance to the park and their experienced guides are ready to show you their backyard.
The hikes in the park are mostly designed for intermediate hikers looking for a challenge. You can expect 950 m of elevation gain and 12 km of hiking. You'll start each morning with a gourmet breakfast and set out for the day with your guide directly from the lodge. You'll pack lunch, and spend the full day out on the trail.
"Your hike begins on the Great Glacier trail. Your guide will take you by the remains of Glacier House complete with stories of the railway and mountain guiding history that exists here. Then you will meander through a cedar-hemlock rainforest and eventually climb up through avalanche slide paths and polished rock towards the glacier." –

Heather Mountain Lodge guide staff.
We highly recommend checking out the Skybridge in Golden while you are in the area. Soaring above kicking horse river, the Golden Skybridge is the area's latest attraction, and 100% worth checking out.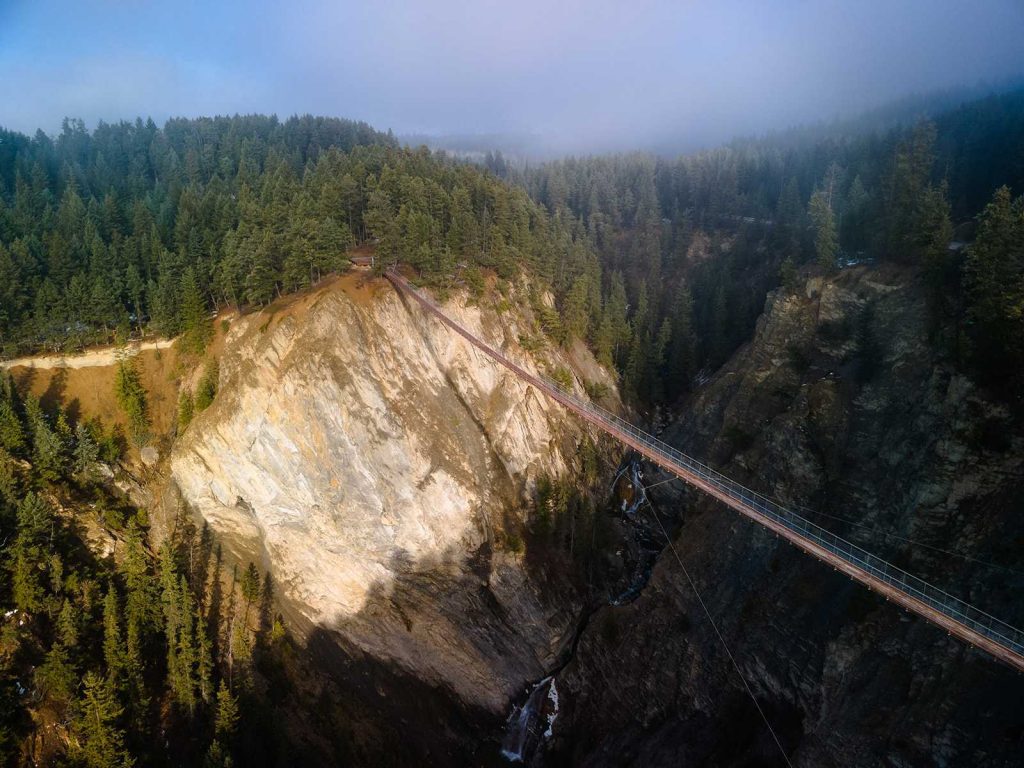 Interested in more than just hiking? Guests can start their adventure right away by taking advantage of all the outdoor activities on offer – the lodge offer a package that explores the indigenous history within the Columbia Valley and the Rogers Pass area and another that investigates the behavior of local grizzlies. They also offer the perfect location to say "I do." There's something to suit everyone's interests here!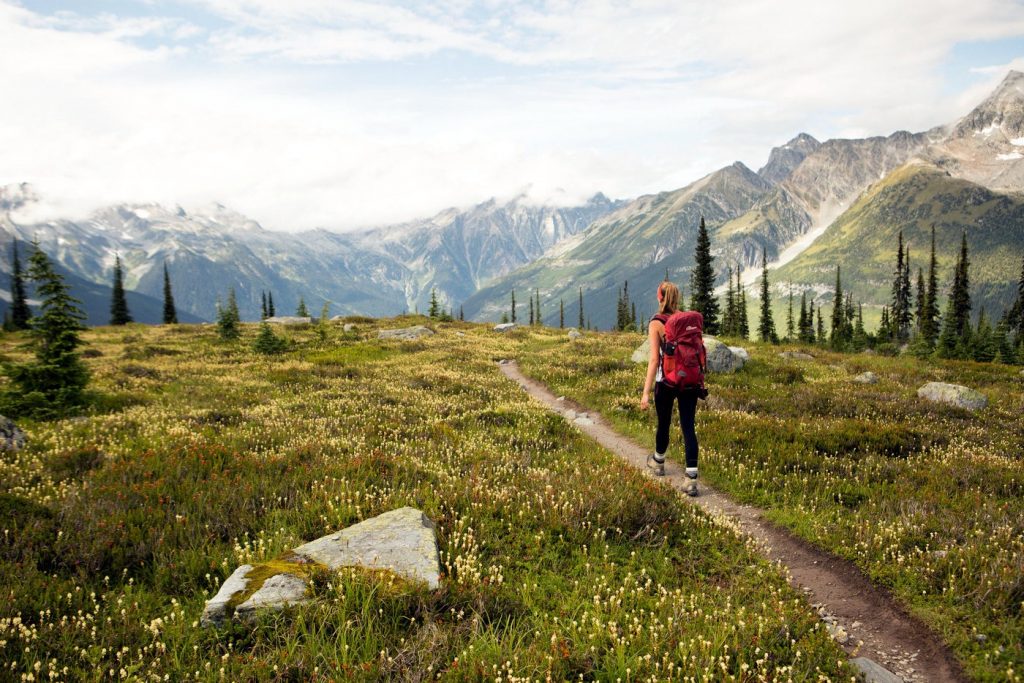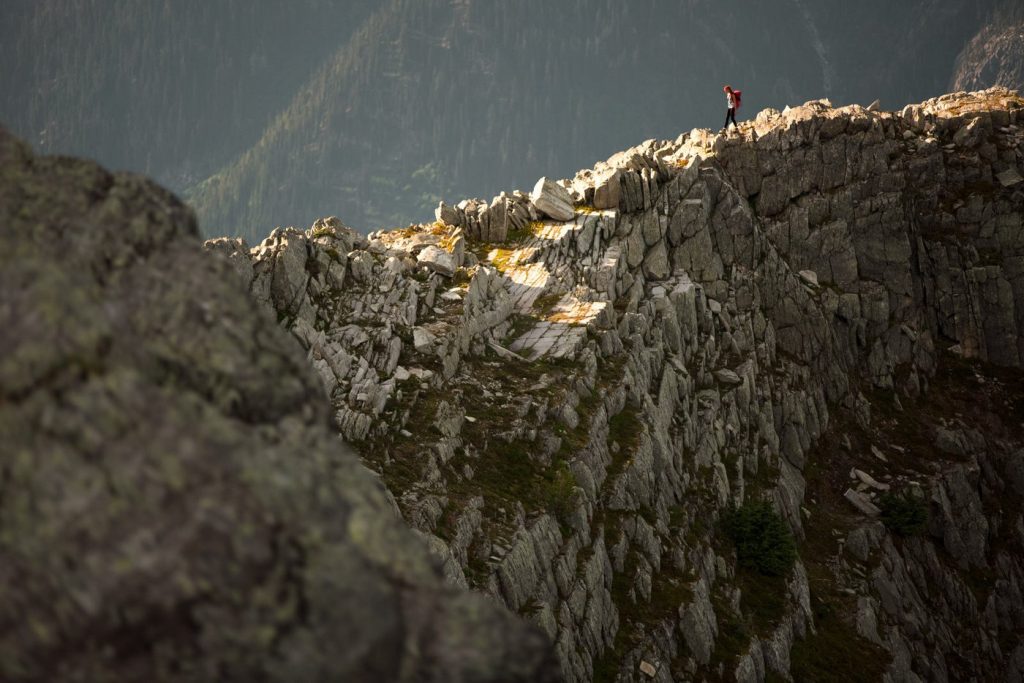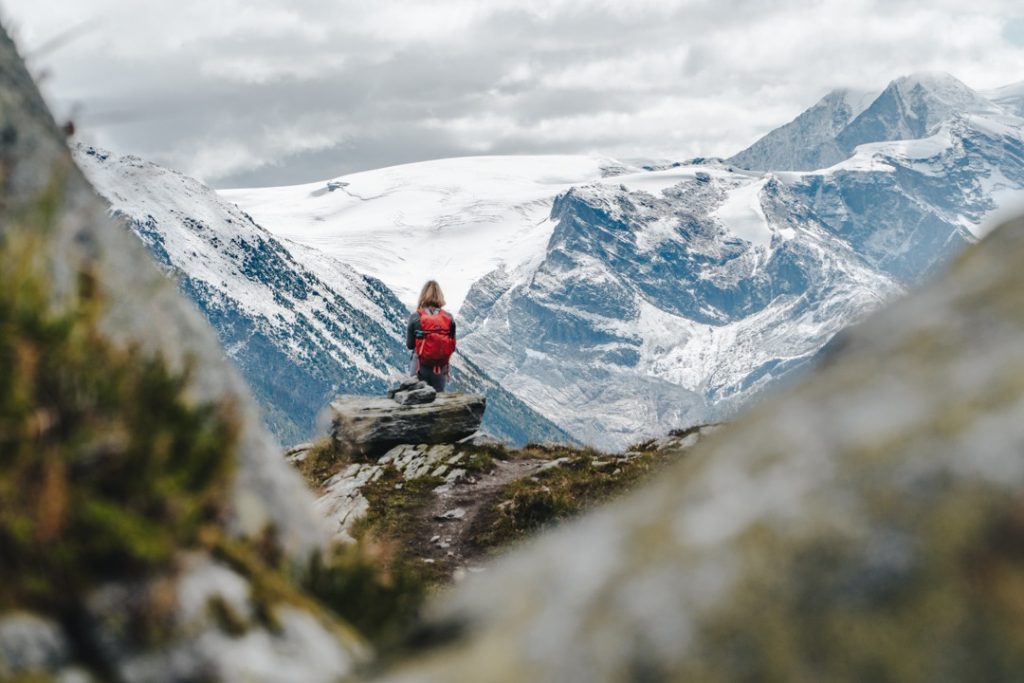 The Views and the Rooms
Expect spectacular views right from your room. The lodge is nestled high up in the Canadian Rockies, providing breathtaking views of snowcapped mountains and wildlife-dotted valleys. Whether you're dining or just hanging out on one of the large covered porches and decks at the lodge, you'll be blown away by the expansive beauty that comes with living at 10,000 ft above sea level.
There are two room options at Heather Mountain Lodge. The private cabins are perfect for couples or singles looking for a more intimate setting. The cabins are appointed with a private bath, King bed, sofa bed, comfortable living space, and private deck for drinking your coffee each morning. Then step into the spa-like bathroom, with a rain shower head, deep soaking tub, double sink, in-floor heating, and wood-burning fireplace.
The mountain view rooms are perfect for larger groups or travel partners looking for a little more space. With spectacular mountain views from each window, these lodge-based rooms make relaxing in the backcountry an absolute joy. Each room includes 2 queen beds, a full ensuite bathroom, and a level of comfort you wouldn't expect in this remote location.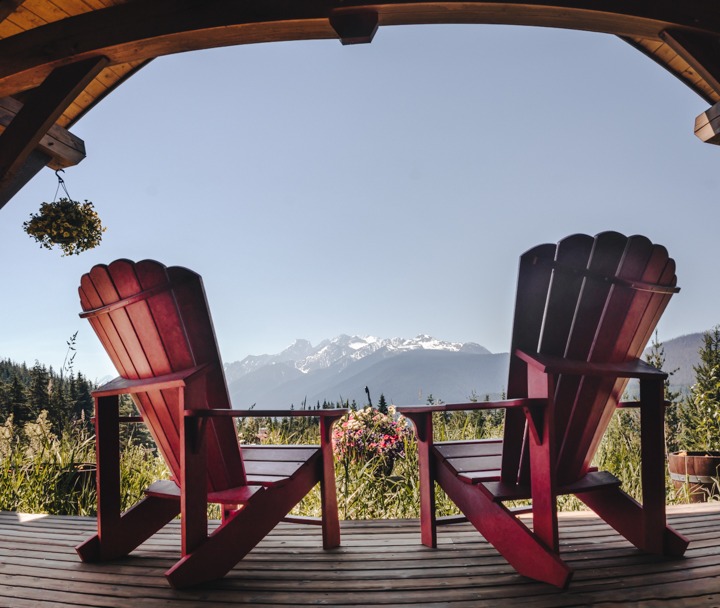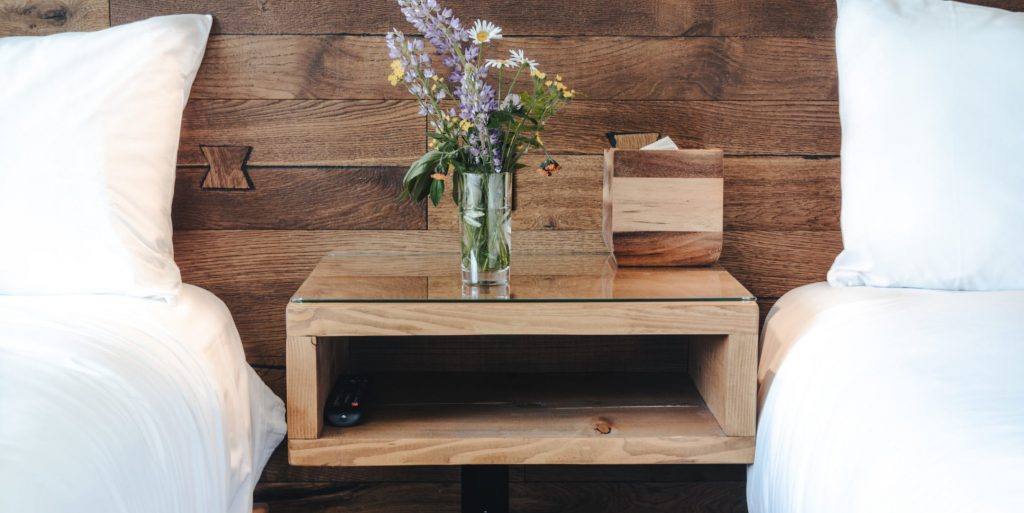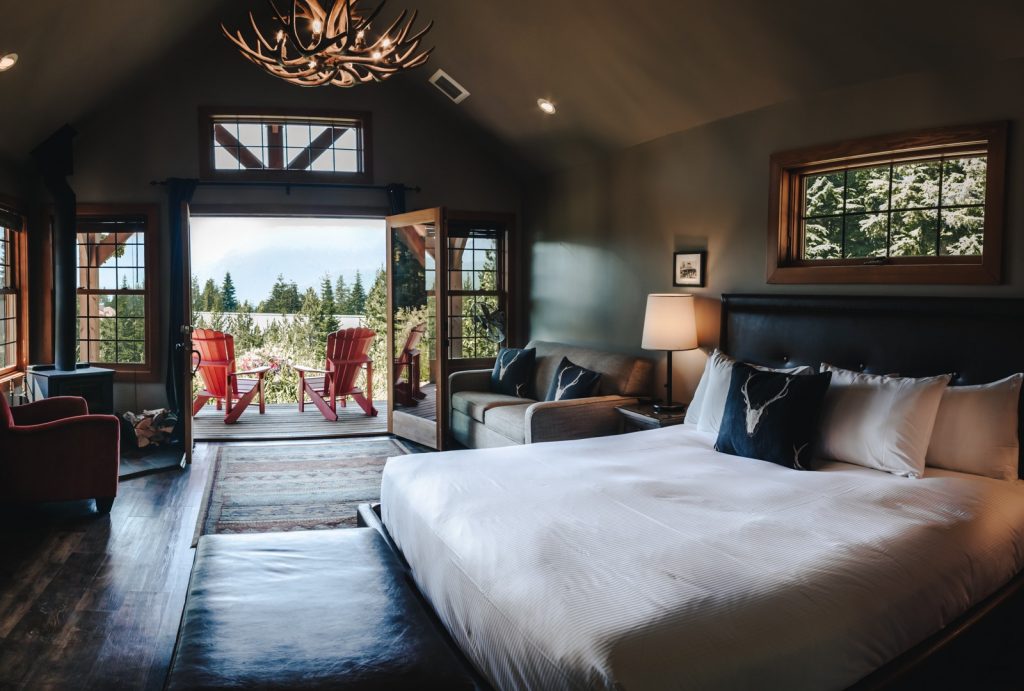 Fine Dining
Kindle, the in-house dining experience at Heather Mountain Lodge, brings fine dining into the high alpine. One of the best restaurants near Golden, BC, their mission is to best utilize local products grown and foraged in the Columbia Valley. The focal point of the experience is the live fire grill technique used to prepare many of the items on the menu. "Farmed, Foraged, Fired." The dining experience meets somewhere between rustic and luxury, combining traditional open-flame techniques with a chef-inspired menu.
The dining room is all post-and-beam, creating the perfect high mountain atmosphere. Pair your entree with local wines from Okanagan Valley. Take in the 360-degree views as the perfect backdrop for your dining experience.
Dining at Kindle has been called "an off-the-grid fine dining experience" and is something you can't experience anywhere else. Chef Stephan Drolet's incredible food speaks for itself.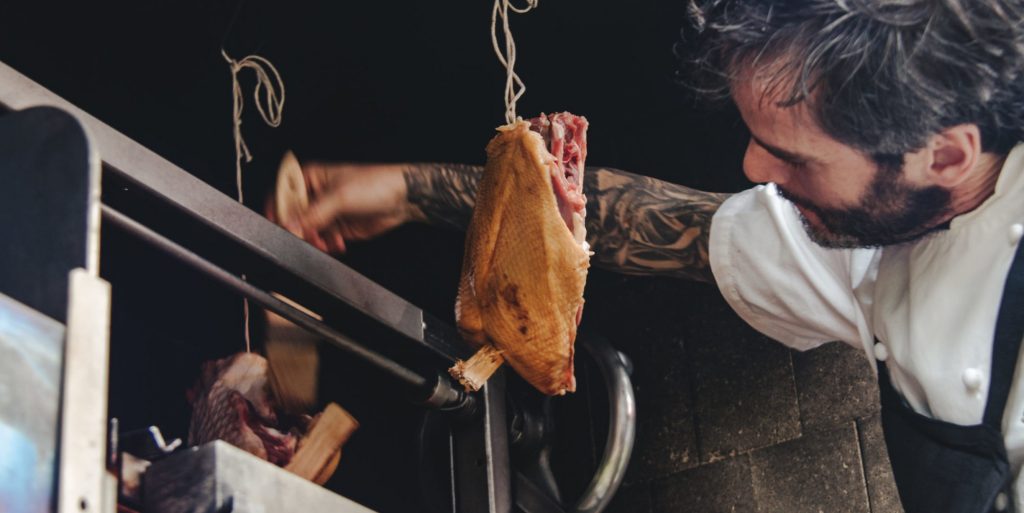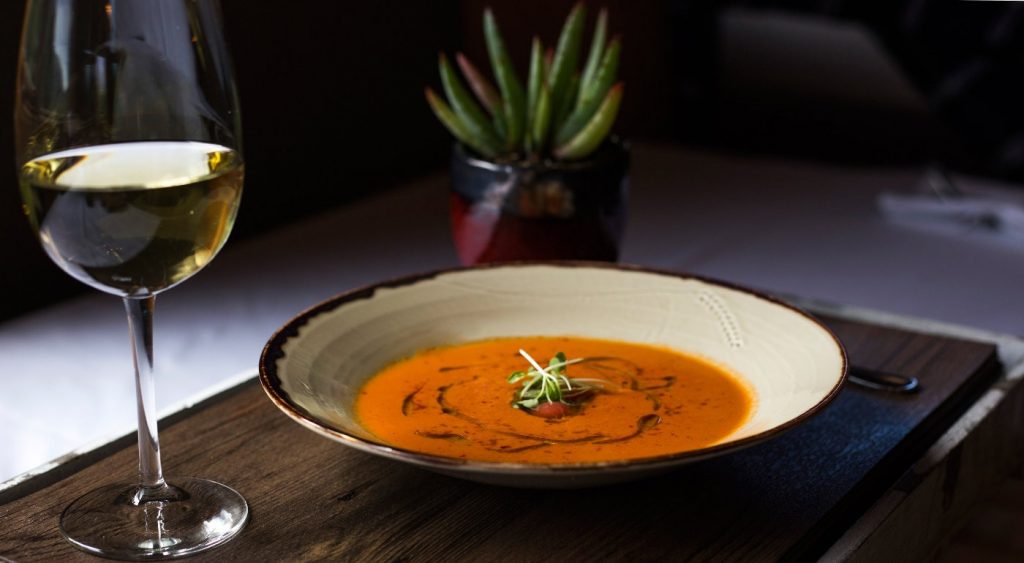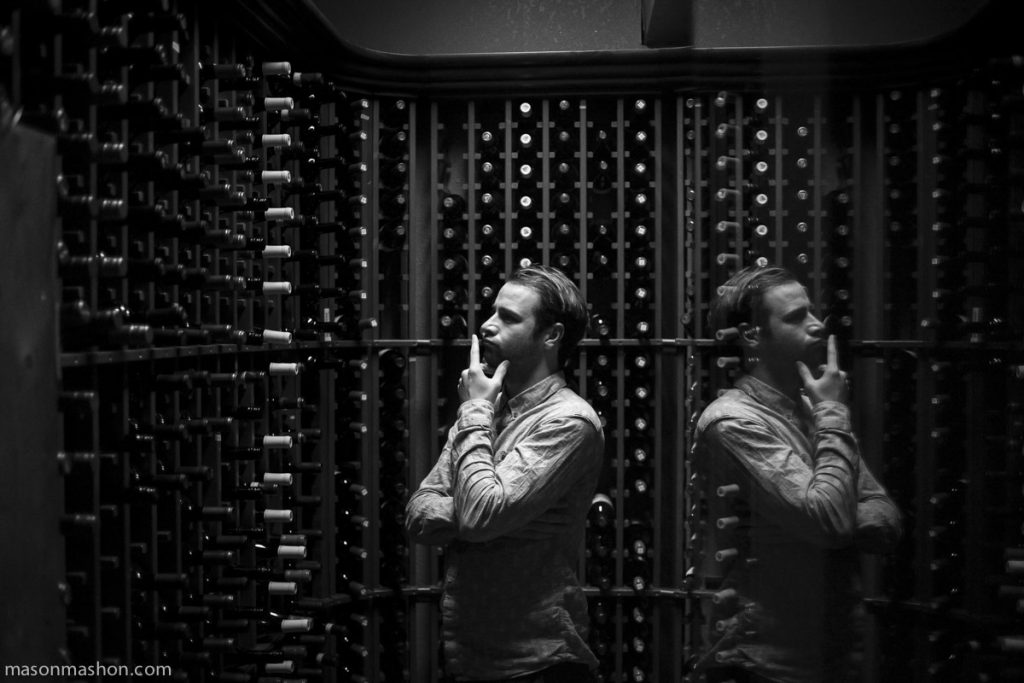 Have questions about staying at the Heather Mountain Lodge this summer? Contact our team for more details and to plan your perfect retreat.