"You should be an avid rider comfortable at all paces." 
Naturally, having only been on horseback a handful of times in my life, I had some apprehension when I received that email response when inquiring about riding ability. That said, limited "comfort at all paces" was not going to stop me from joining a group of friends on a riding safari of a lifetime through Patagonia. 
With the dates fortuitously landing in the middle of a month I was already in South America, I boarded a flight from Rio de Janeiro to Buenos Aires to join my group of avid horseback riders. You would be surprised what fluency in a language, a few bottles of malbec, and a recently purchased authentic poncho will do for your confidence. 
A few days later we were on a shuttle flight to San Martin de los Andes to begin our journey. San Martin de los Andes could be considered the gateway to Patagonia as it sits at the foothills of Northern Patagonia which extends like a continuous mountainous spine for hundreds of kilometers until you reach the archipelago of Tierra del Fuego.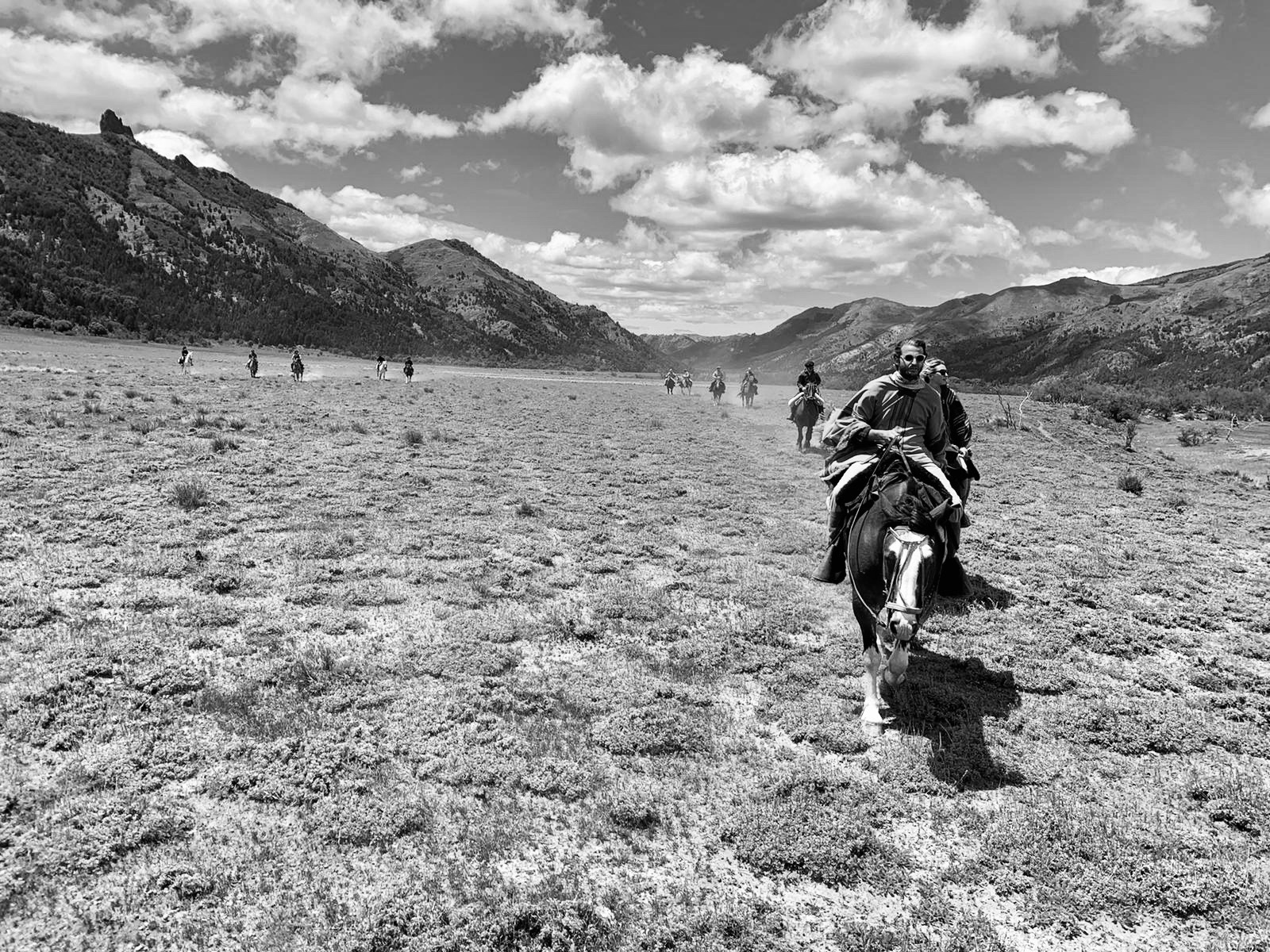 Our host, Jakob von Plessen, has been running Jakotango for many years, growing his renowned horseback safaris during the Southern Hemisphere summer as a compliment to his treks in Kenya during the Northern Hemisphere summer. The Jakotango season is short (from late November to early March), popular, and action packed.
Upon arrival, we quickly left San Martin and arrived at a beautiful lake where a short boat ride whisked us away into the mountains and to our first rendezvous with our horses and hosts.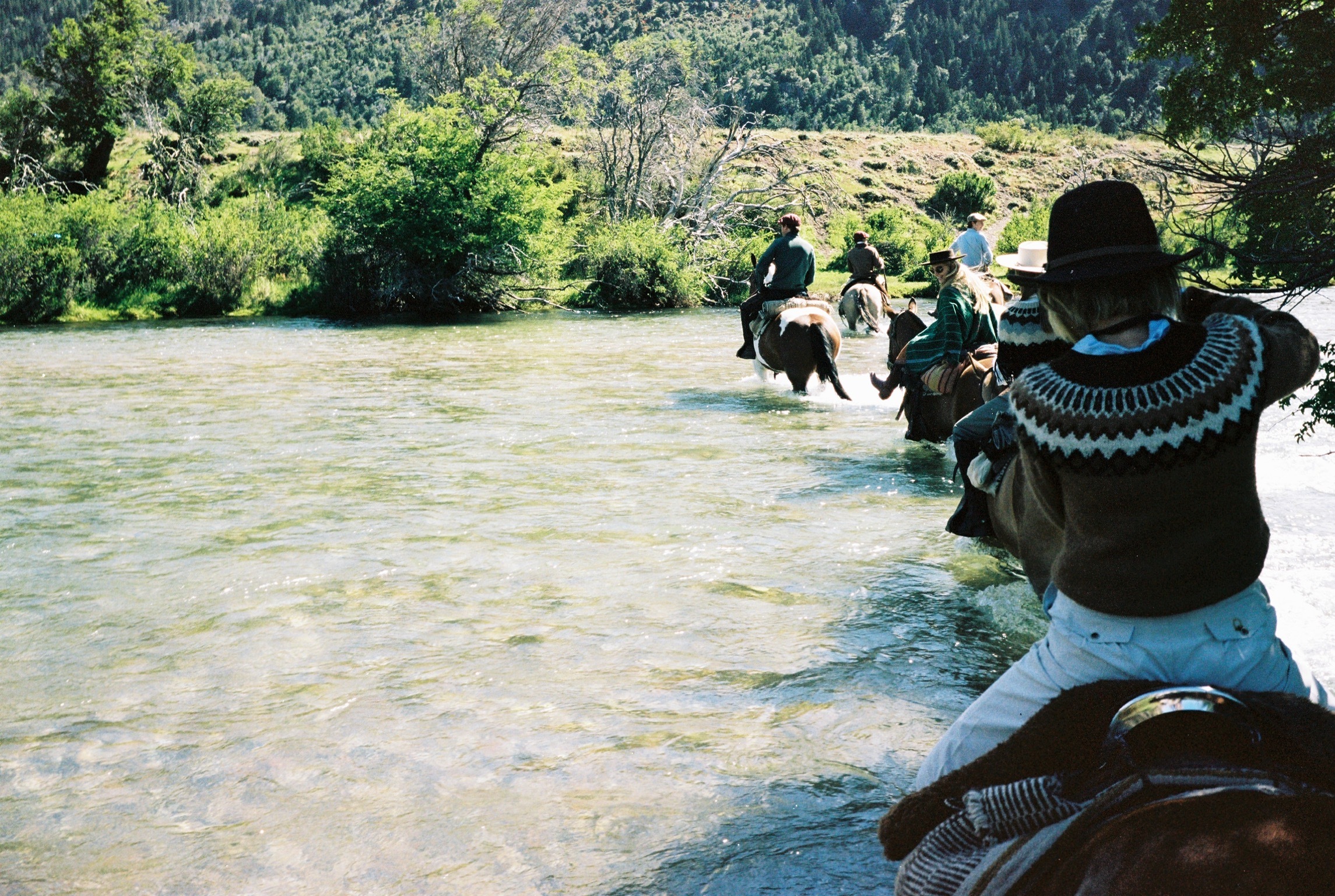 The scene upon arrival is quite mystical… the boat slows down and out of the shadows appear a dozen horses and five gauchos ready to guide us to our new "home away from home".  Having fibbed my riding level on the questionnaire, I was a bit concerned about riding right out of the gate. 
Not to worry, word had gotten around about my riding prowess and I was cheekily guided to my companion for the week, a beautiful pony named Cicciolina. For those of you unfamiliar with the origin of this nickname, my horse was affectionately named after the notorious Hungarian-Italian film star turned politician with the same name (look her up). Needless to say, Cicciolina was as reliable as you could possibly imagine and my wing-woman for the week.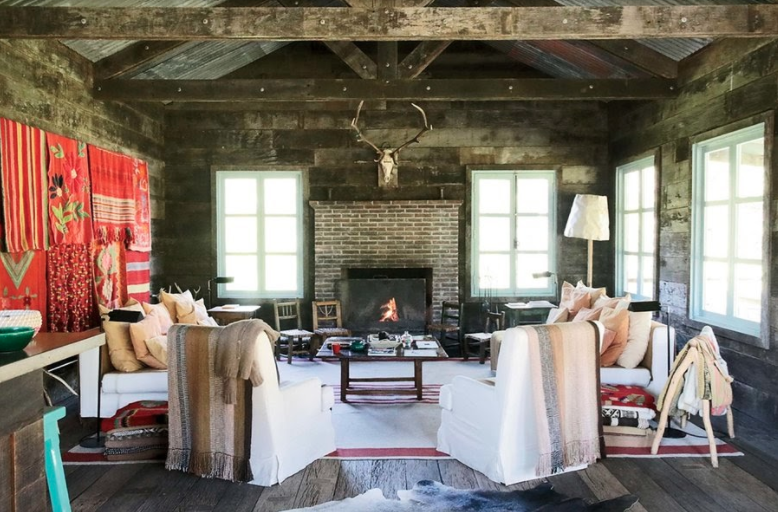 A spirited two hour ride later, my confidence was growing and we had arrived at the postcard refuge known as Jakotango Base Camp. "Casa", as it was more colloquially referred as, can more readily be described as paradise. A simple assembly of Botswana style safari tents with a central "shack" for dining, chilling, and everything in between. Pulled straight from a rustic design magazine, base camp was a place to put your feet up by the fire and count your blessings.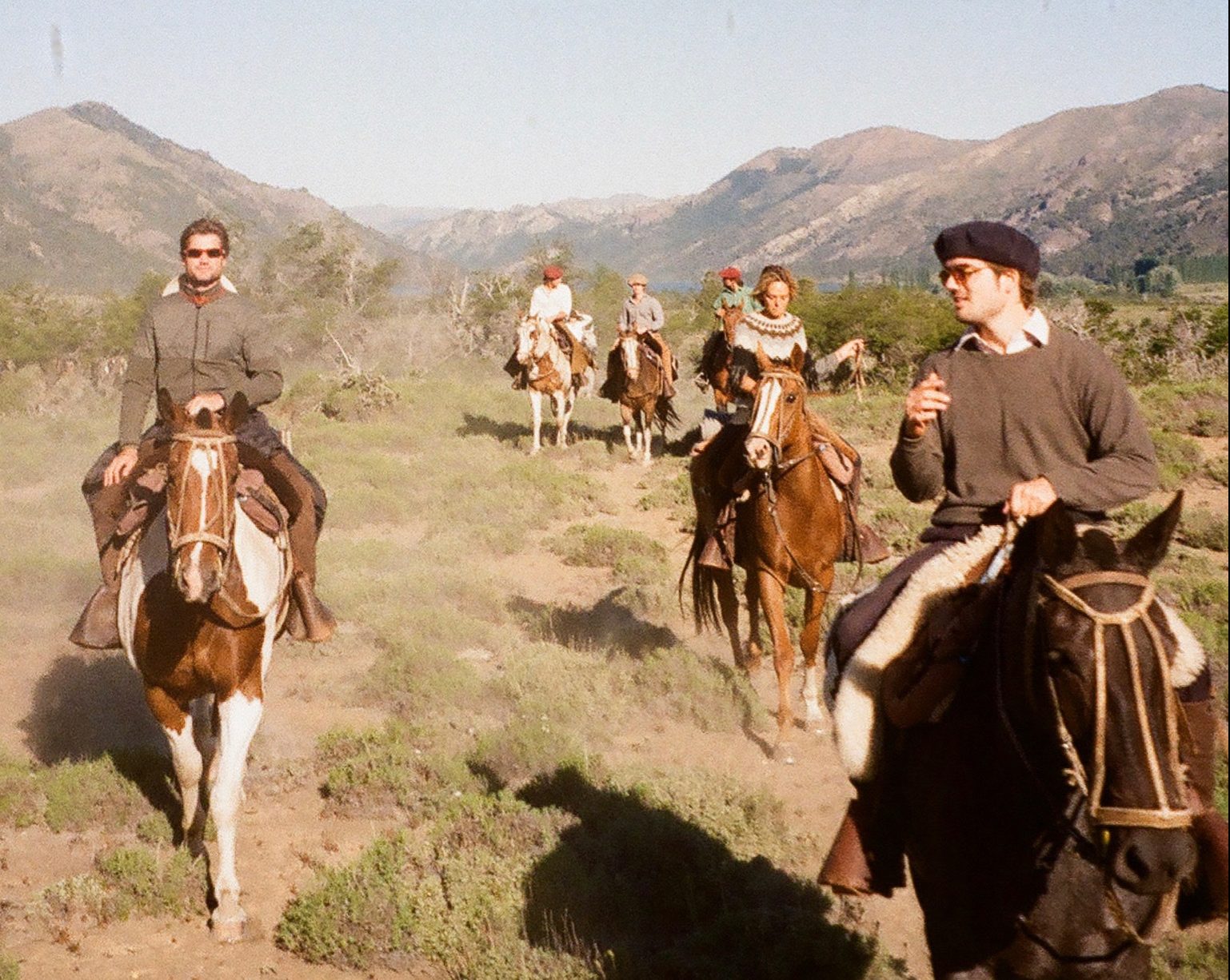 Our trip was a constant swing between gentlemanly sport and downright spoiled living. It is not easy to ride from the plains up to the snow capped mountains, to arrive at beautifully prepared asados coupled with rivers of Malbec, only to be finished with a nightcap of fireside whiskey and Spanish singalongs. Gaucho livin' is not for the faint of heart.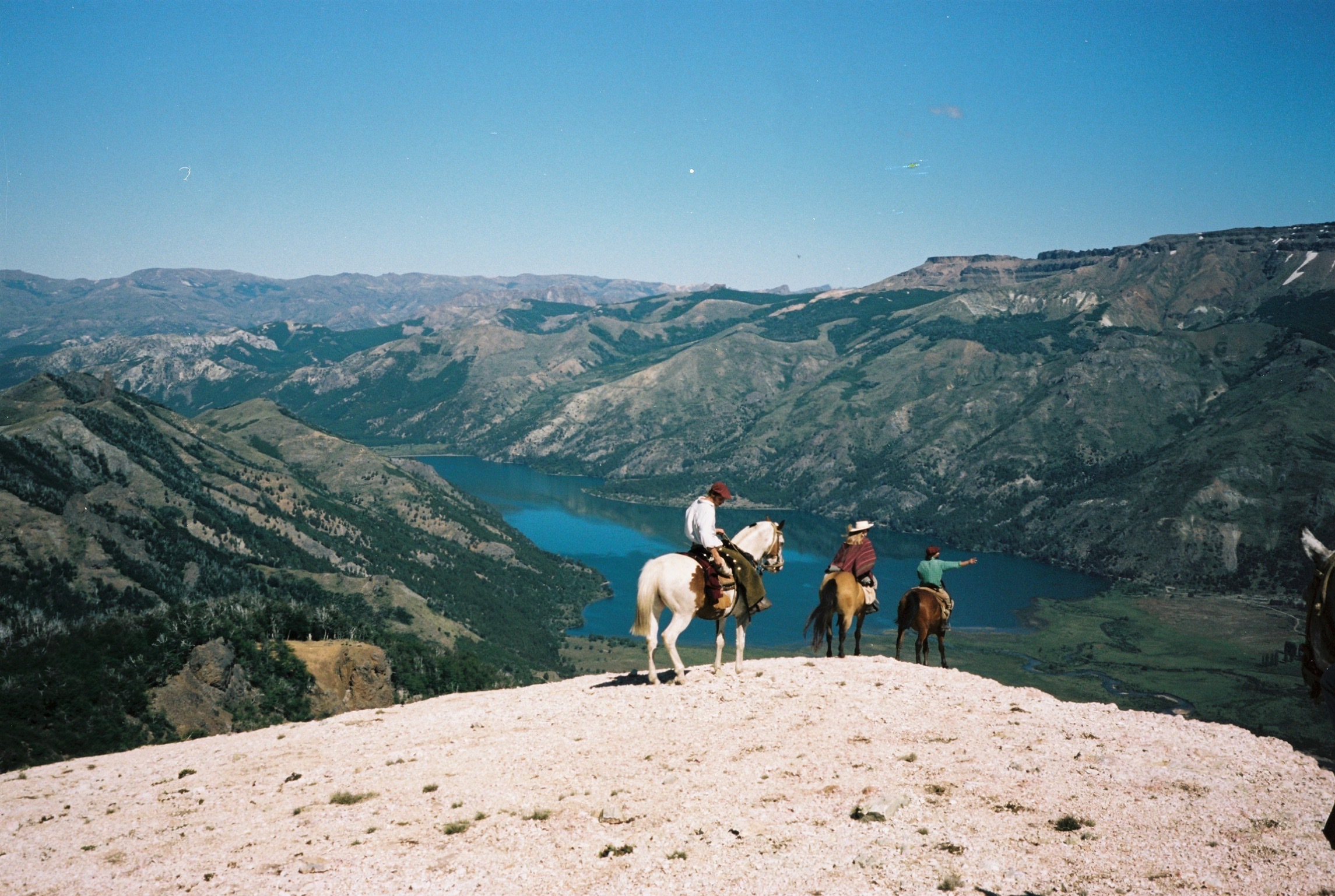 One quickly forgets their riding prowess when meandering through these parts of the world, the tragedy is that so few of us get the chance. A wise person once said, "the world is best seen from between the ears of a horse." After my crash course in Patagonia, I find it hard to disagree. 
The word is out though, so Jacob, Daisy, and their band of gauchos are no longer a secret. A good thing can only stay undiscovered for so long. Book now, or somebody else will.