Lincoln Westby didn't come into this world like the rest of us.
His father was a lighthouse keeper, which meant his parents lived off the coast of Belize, 30 miles from the nearest hospital. So when his mother was pregnant and ready to give birth—in January of 1941—a long boat ride waited between them and the delivery room. As they navigated the skiff across the water, closer and closer to shore, it became clear they wouldn't make it. And Lincoln was born right there, on the skiff, on the waters of Belize.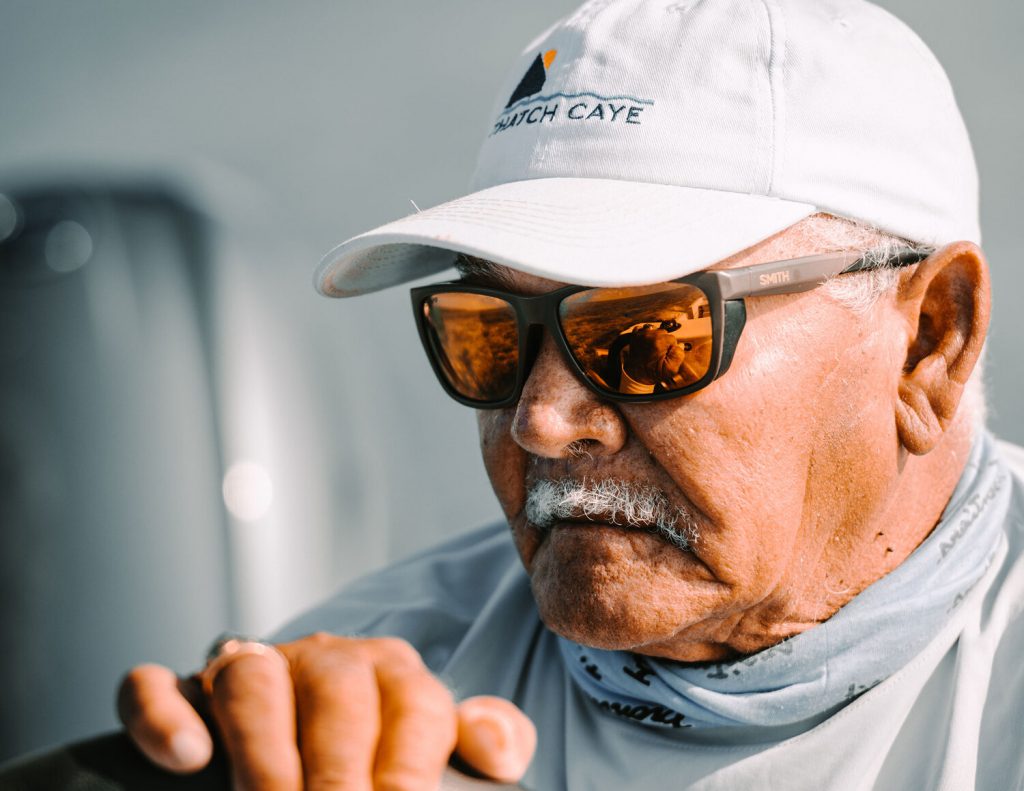 At the time, that kind of entry into the world might have felt worrisome. But in retrospect, being born on a skiff off the coast of Belize is exactly what makes Lincoln, Lincoln—and what makes his business, his business.
Today, at 80 years young, Lincoln is a longtime flyfishing legend and the owner of Blue Horizon Fly Fishing Lodge, which has been operating since 1997. It's one of the most respected flyfishing operations in Belize—and the world for the matter—with an outstanding staff that caters to guests with all experience levels. For those who aren't familiar, we've listed out just a few of the many reasons Blue Horizon should be on your radar. And for those who just want to go there right now, we don't blame you. Click here to explore available trips.
The only Orvis-endorsed flyfishing guide service in Belize
There's an endless list of reputable brands in the fishing space. But earning an endorsement from Orvis really means something. As Orvis puts it, the designation—for fishing and hunting operations—is based on, "the operation's environmental commitment, stewardship of their associated natural resource, and partnership with Orvis in providing the finest fly-fishing and wingshooting experience possible for the Orvis customer."
As the only Orvis-endorsed flyfishing guide service in Belize, Blue Horizon stands apart from the rest.
A perfectly-placed lodge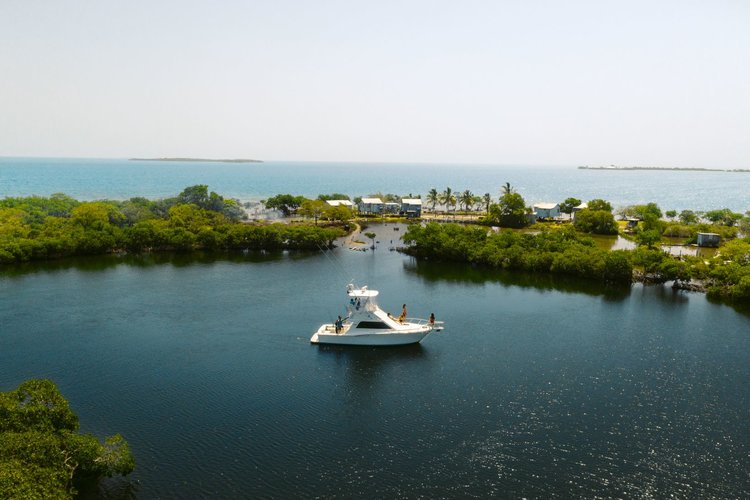 The location of the Blue Horizon lodge is unparelled in the fishing world. Perched on a 7-acre island known as Northeast Caye, the lodge is within striking distance of world-class fishing for Permit, Bonefish, and so much more. Within ten minutes, you're casting a line and likely catching something unlike you've ever experienced before.
The quality of the lodge is top-notch, as well. Its accommodations and dining options have improved countless times over the years—a long and impressive growth since Lincoln and his wife, Pearline, built the place back in '97.
Over 2,000 Permits caught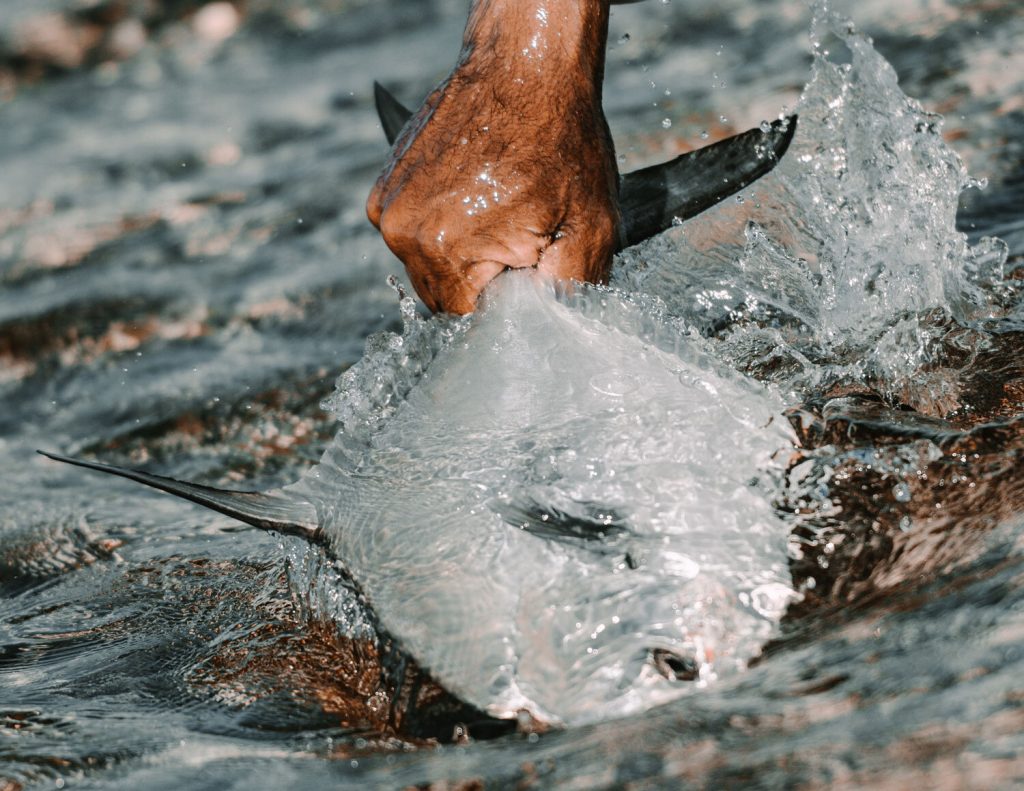 Lincoln is known as the "Permit Master" and it's for good reason. His operation has seen over 2,000 Permits caught, which means over 2,000 dreams made possible—one cast at a time. Most guests arrive at Blue Horizon with Permit specifically in mind and this is the place to make it happen, every time.
Focus on conservation
As a local and business owner, Lincoln has always valued the importance of conversation in his area of Belize. With that in mind, him and his team follow careful guidelines to ensure the fish population is protected and able to grow over time. They go by the mantra, "even the little fish count," which informs a long-time outlook. From careful casting within delicate reefs, to proper catch and release standards, Blue Horizon helps its guests carry this tradition of conservation while keeping the fun alive every step of the way.
Outstanding customer feedback
People love Blue Horizon—plain and simple. This place has developed a passionate following over its 25+ years in business, made clear by repeat guests and newcomers alike. We leave you with a few wonderful testimonials that speak for themselves.
---
This lodge was built to change your life. So if you're ready to hit the water like Lincoln and experience the beauty of Belize, hit the button below.