When Jesse Colten set out to find a unique fly-fishing haven, fit for building a business, he wasn't sure if anything would top his home state of Colorado.
"After 10 years of guiding the trout rivers of Colorado, I was in search of a place both authentic in culture and rich in wild difficult fish," the young, long-haired, mustache-wearing fly fisherman, explains
With high standards and lofty ambitions leading him along, Jesse wouldn't settle for anything less than perfect. And eventually, he found just what he was looking for: a place called Xcalak (pronounced ish-kalak)—a village of 375 inhabitants in the municipality of Othón P. Blanco, Quintana Roo, on the Caribbean coast of Mexico.
Jesse runs his guiding business, Xflats, out of the famous Tierra Maya Lodge, a full-service destination with a 200-foot pier that juts straight onto the Caribbean coast of Mexico. This dreamy spot has all the food, beverage, and comfort guests need in between legendary days out on the water—where they catch Tarpon, Bonefish, Snook, and more. And because it's all tucked within a National Park, the serenity is second to none.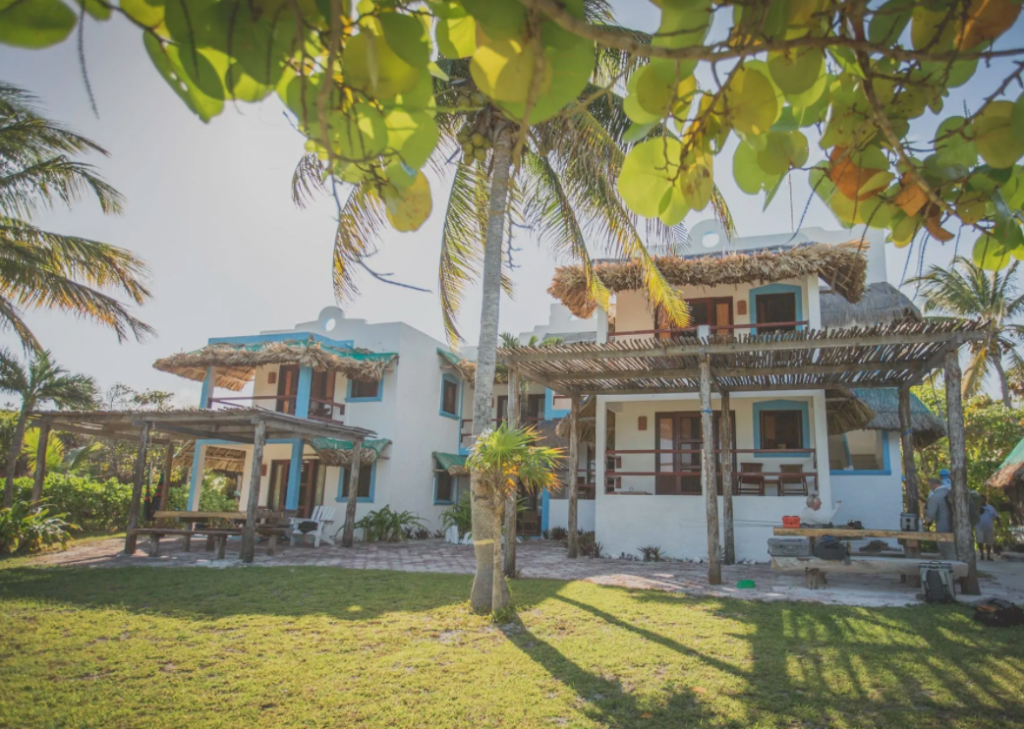 As for when to visit…
"It is always difficult to predict the weather here on the caribbean," Jesse says. "Even Though we are a year-round fishery, we feel the weather is most enjoyable here in the Winter months."
Jesse was personally drawn to this special place for the vast fishing opportunities. But sharing these opportunities has become his greatest joy. He puts it best:
To book a trip with Jesse, hit the button below and explore dates for you and your crew. (The holidays are available… Just saying.)