Heli is how you book adventure travel from heli skiing to safari.  In the past couple months, our kiteboarding division has exploded in popularity and we knew it was time to expand!
We are psyched to welcome Jake Kelsick to the Heli Pro Kite team! Jake is a professional kiteboarder based out of Antigua who lives and breathes the spirit of adventure and storytelling. We've offered trips with Jake for months now, and have traveled all over the world with him from the Mayan ruins in Mexico to Dakhla winds in Morocco! In the video above, Heli Co-founder and CEO Andy Culp sits down with Jake to discuss the beginnings of Heli, the future of adventure travel, and how Heli is revolutionizing kite travel.
Then we flip it around and chat with Jake about his background in Antigua, his new role at Heli, and some of the incredible trips and lessons we offer with Jake.
First off, where are you from, what do you do, and how did you get into kiteboarding?
I'm from a small island in the Caribbean called Antigua, I started kiteboarding in 2003/04 and I got into it mainly because of my dad. He was big into water sports and windsurfed a lot before he got into kiting. I used to hang with him at the beach and when he got into kiting I had the chance to give it a go and it stuck! 15 years later I'm a full-time kiteboarder who focuses on creating online media that showcasing everything kiteboarding has to offer!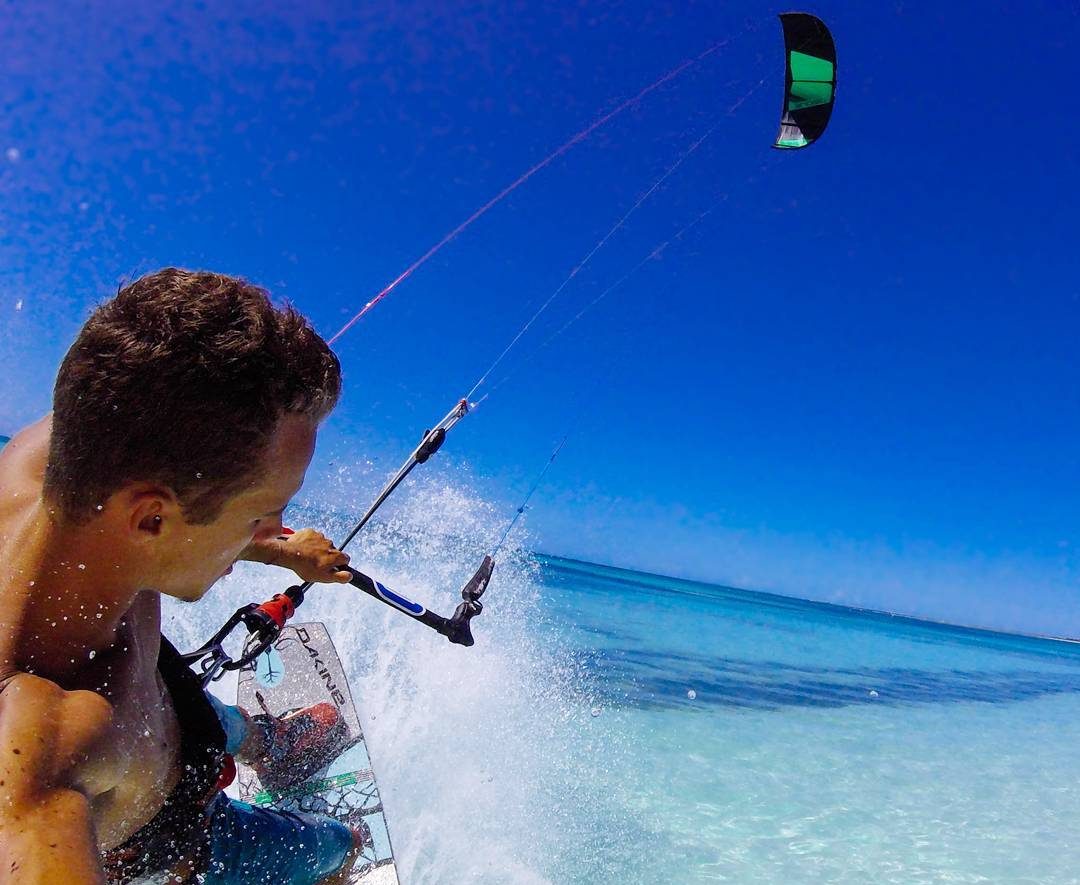 Tell us your life story as seen through kites and water (skip all that boring stuff that doesn't involve playing in the ocean).
I started kiteboarding at 10 years old and by 11 years old I decided I wanted to spend as much time kiteboarding as possible. When I first got into kiteboarding I met my now friend and mentor Andre Phillip who was about 10 years older than me and was already well on his way to becoming one of the most influential kiteboarders to date. He helped me out a lot at the beginning of my journey and really allowed me to see what was possible with kiteboarding. After investing over 15 years of my life to the sport it has taken me all over the world. I have been to places I didn't even know existed and have met so many unique and inspiring individuals. And to this day kiteboarding still puts a smile on my face every time I go out for a session. The feeling of being able to switch the world off and go roam around the ocean is something that never gets old.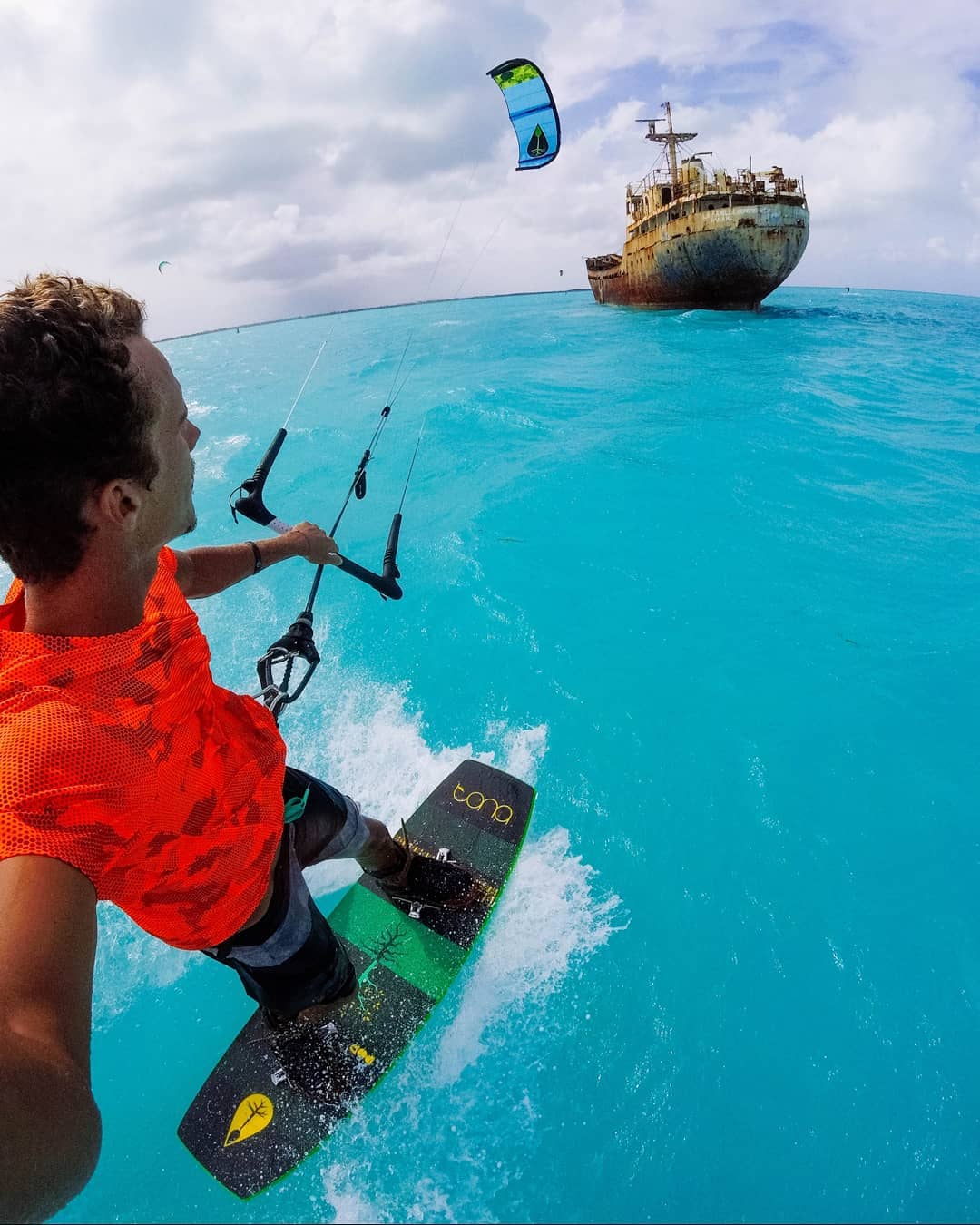 How does the year usually unfold for you?
I spend most of the year/season (DEC – JUNE/JULY) at home in Antigua. When it's good here I don't really feel the need to leave as it's a fun place to shred and a great place for creating a regular flow of videos and photos. But towards the end of the season I always try and get away for a bit, this year we got to go to Dakhla with the Heli crew which was an awesome spot to explore, shoot and shred.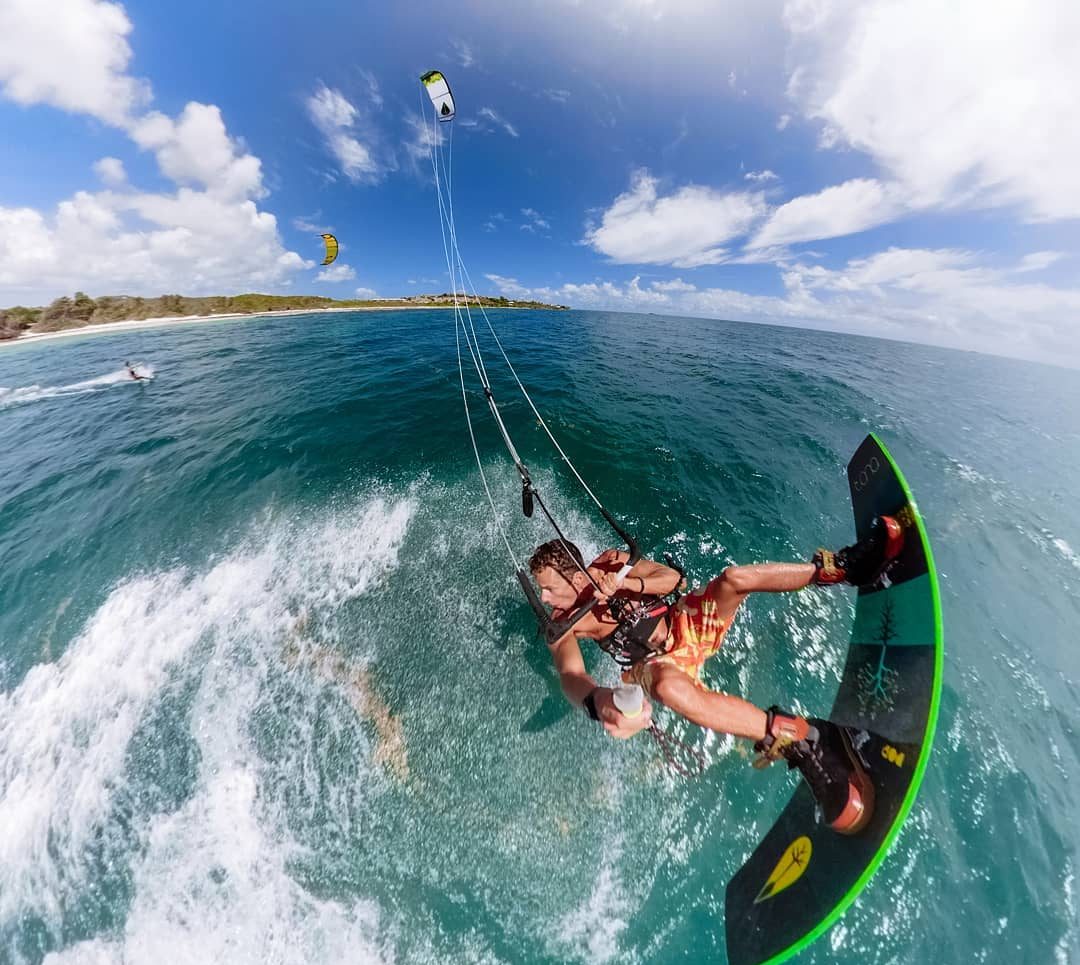 You just launched a podcast called the Basixs. Can you tell us more about that?
The main goal with this was to create an environment that I could sit down, learn and collaborate with other creative entrepreneurs. I'm a full-time kiteboarder but I'm also obsessed with online media and figuring out ways to make the most of the world digital world we all live in. The podcast gives me a platform to have conversions with people that are on the same mission.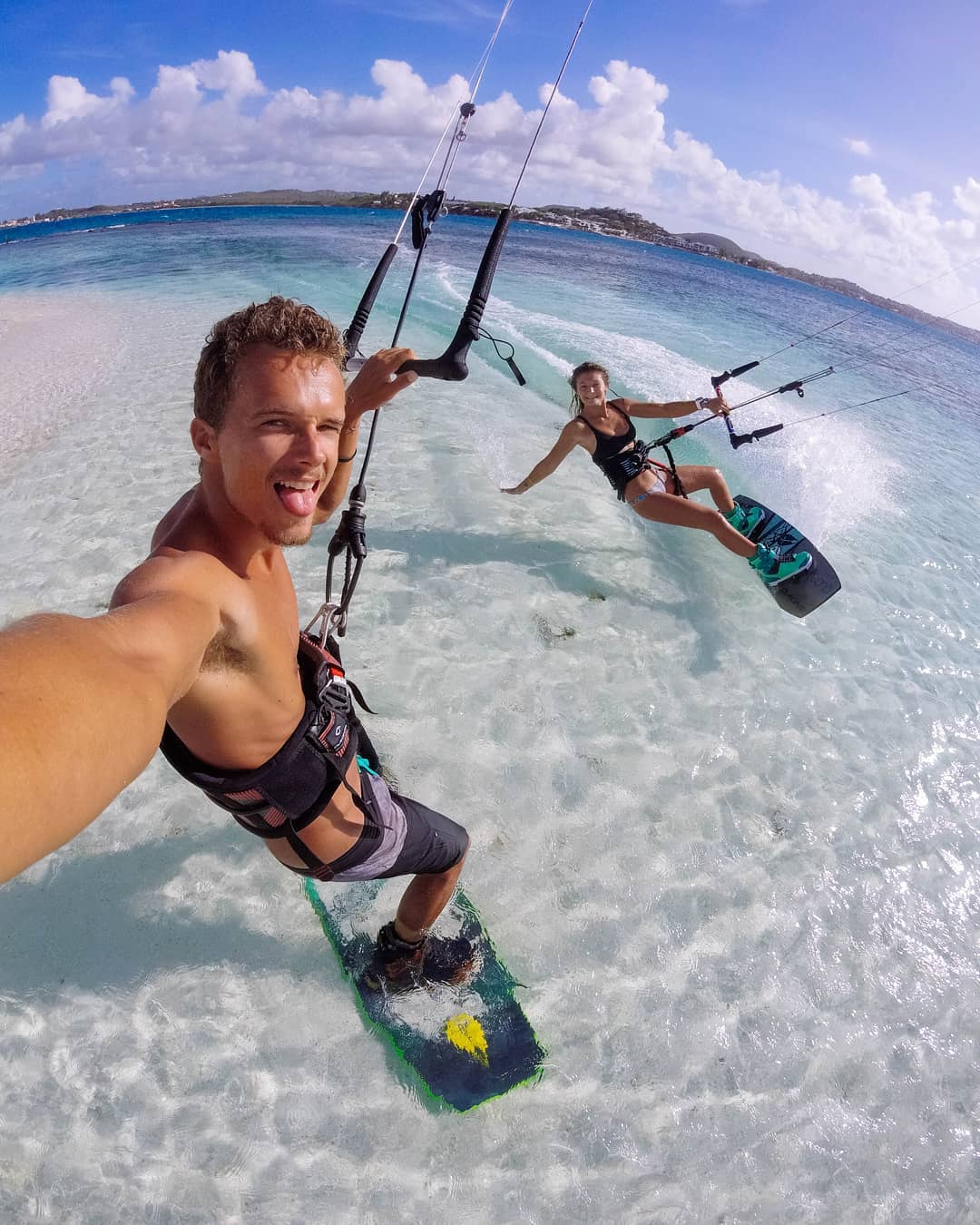 Tell us about the most epic kite day of your life.
Man, there are so many. But there is one that comes to mind that was extra special. We were in Mexico kiting at a spot called Isla Mujeres which is a small island just off the coast of Mexico. It was a really light wind day with barely enough wind for a kite to fly but we managed to get out foiling. It was one of those sessions that you had to really work for it but it turned into one of the most magical days. We planned to only go out for a quick session but we ended doing a full-on island tour, we foiled around the entire island with nothing but calm clear blue water, saw some turtles waved at people passing on boats, bumped into a pod of dolphins and then decided to foil back to the mainland of Mexico clocking a total of 25 miles. Don't believe me? Check out a video I made about it…
What destinations are still on your bucket list?
The Bahamas (Dream Spot For A Cat Trip)
Cook Islands
Maldives
Brazil
Cape Town
Philippines
Australia
Japan
New Zealand
Marshall Islands
What are you drinking after a long day on the water?
After a long session I usually just have a nice big jug of water. But If I'm feeling fancy I'll have a rum and ting (Passion Fruit Drink). It's hard not to have a rum every now and again when you're from an island.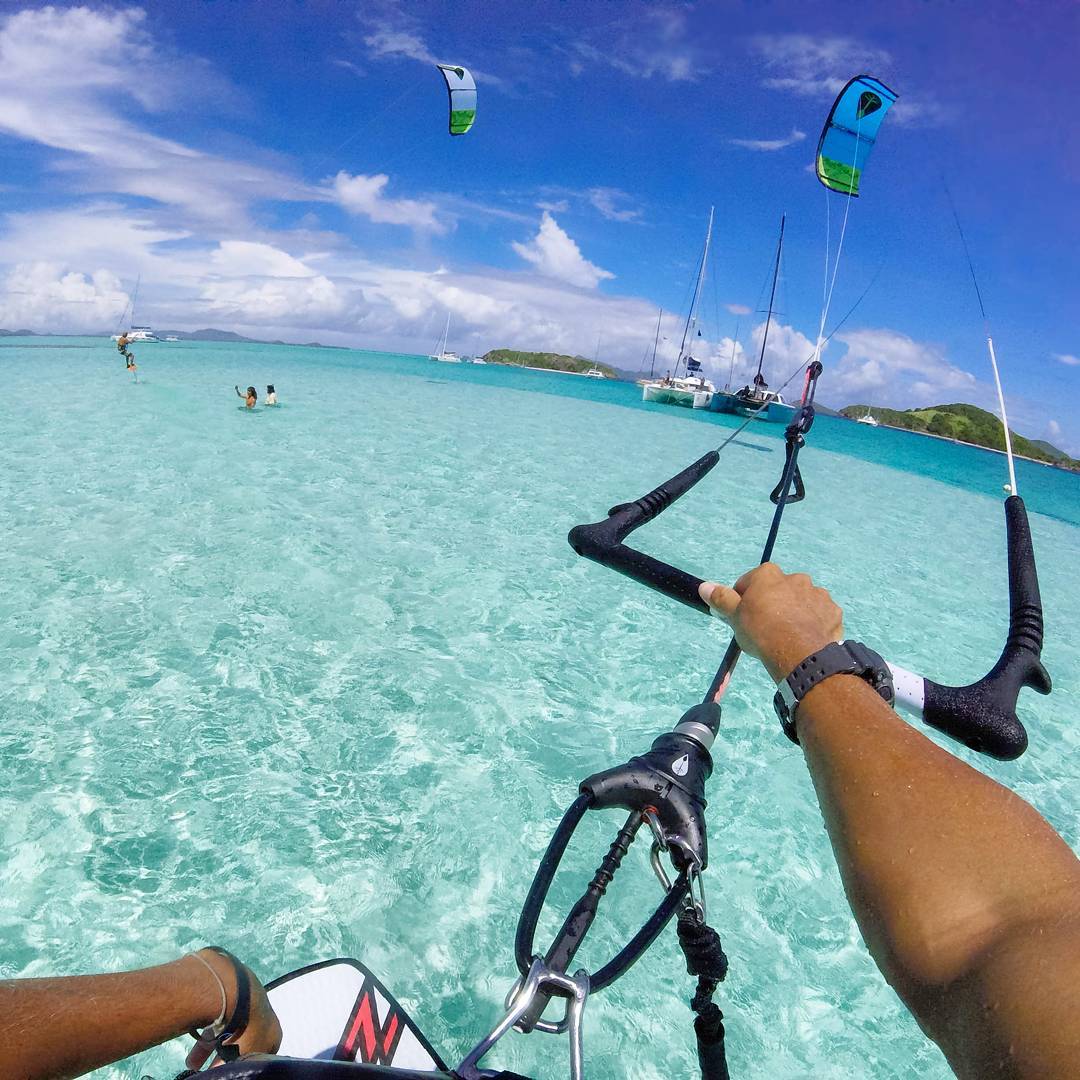 We offer an awesome trip with you to Antigua & Barbuda. What are a few things you want people to know about that adventure?
Antigua has a lot to offer as far as a kiteboarding destination. The island is loaded with little bays and beaches, perfect for a beach lime or a private kite session and we are going to see the best of the best! Being on a Catamaran will allow us to roam around the entire island and kite at the most ideal locations for free riding, freestyle and foiling. Once we have had our Antigua fix we will hop over to Antigua's sister island Barbuda which is a like a big swimming pool with nothing but clear glassy water and beautiful white sand for miles. So all in all this Antigua trip should be a fun time with good peeps filled with lots of good times & kite sessions!