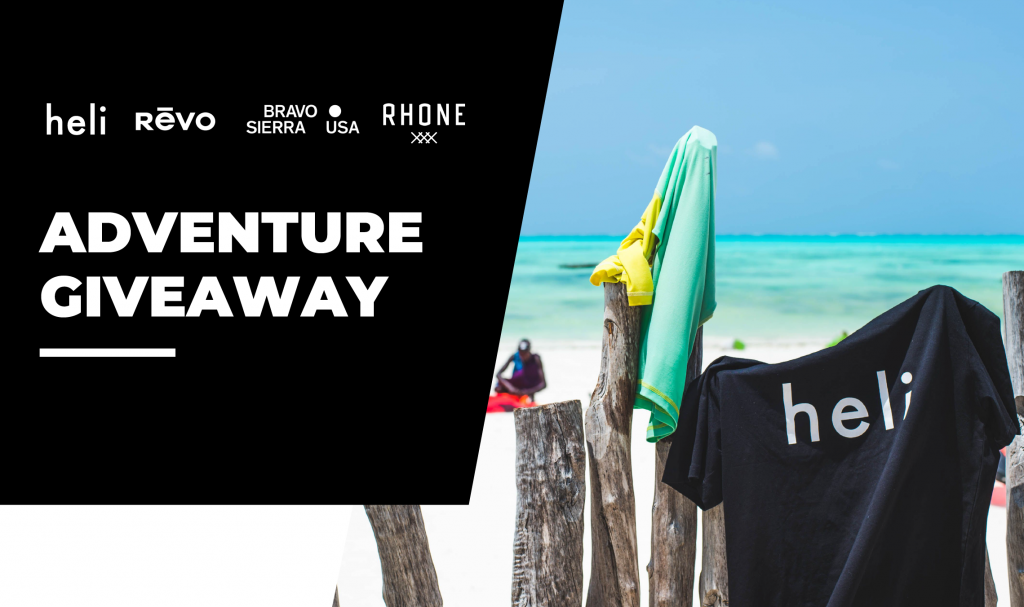 Here at Heli, we've been fortunate to forge relationships with many great destinations across the globe to offer up unforgettable trips from the sea to the summit and everywhere in between.
We've also been fortunate to partner with incredible brands in the outdoor space who make the world's best adventure products. So today, we're joining forces to give you the best of both worlds: an adventure giveaway including top-of-the-line gear and a kickstarter travel budget.
What's up for grabs:
● $1000 gift card from Heli valid for over 600 adventures worldwide
● $500 gift card to deck you out in gear from Rhone
● 2 pairs of elite sunglasses from Revo (your choice)
● An epic prize package from Bravo Sierra including new scents, wipes, dopp kit, duffel, and a not-for-sale crewneck
How to enter:
Tap the button below to follow a couple of quick and easy steps.
How to pick your adventure: