First of all, yes you read that right. Biking by helicopter in British Columbia.
We'll elaborate.
Tucked into the remote mountains of British Columbia, there's a magical destination called Retallack. It's arguably best known for wintertime adventures: whisking skiers and snowboarders to endless zones and summits for the best turns of their life—sometimes by the cat, sometimes by the helicopter, always a good time.
But today we're not talking about winter. We're talking about the remainder of summer and the fall ahead on mountain bikes because Retallack also offers up world-class, two-wheelin' experiences you ought to know about. And with the America-Canada border opening August 9th, there's no better time to go for it.
Just like you'd ride the heli up to ski or board in the winter, you can do the same with your bike at Retallack. Just imagine: soaring through that British Columbian air, watching your bike through the window, then landing on top of a peak with your buddies, all in the name of adventure. Ripping the above-treeline terrain is an otherworldly experience, followed by the lower, flowing trails among the massive backcountry trees.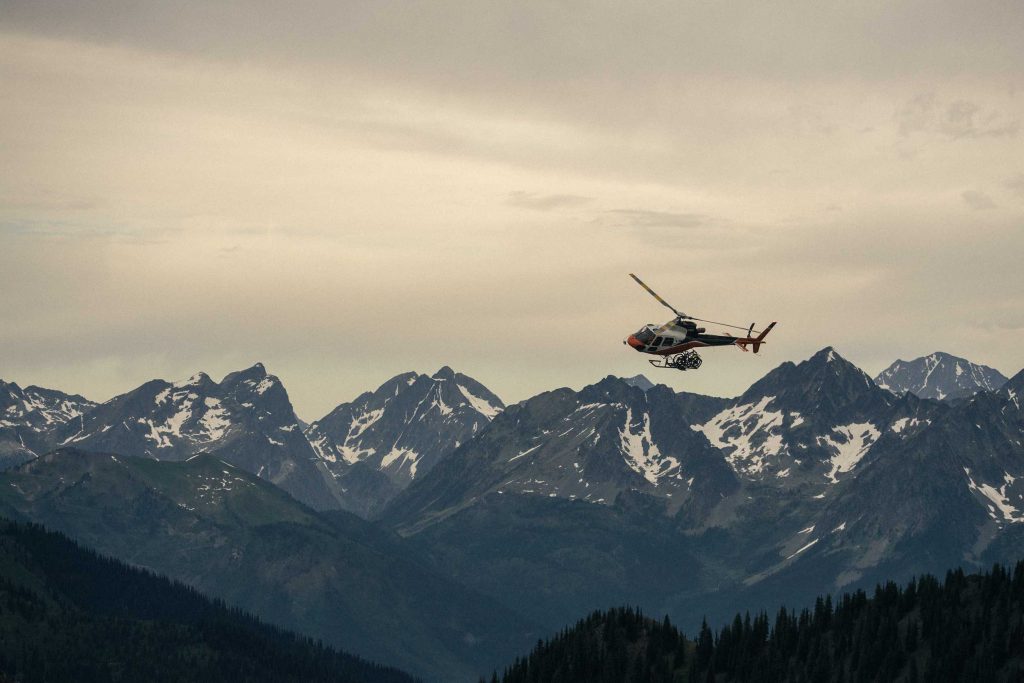 The heli-biking experience is truly something else, but to stack laps and access a wider variety of terrain, trip goers spend most of their time shuttling around the lower zones in custom ex-military trucks. Yeah. Custom ex-military trucks. Beyond cool. And the entire time, Retallack's experienced guides will point you in the right direction, down the right lines, and toward the right features. We don't use this term lightly, but these guides are living legends.
What comes after all this adrenaline is nearly as memorable as the riding itself. Hanging out at the Retallack lodge is a rite of passage for any true adventurer. The rock-n-roll culture guarantees good times (and late nights, if you're into it), beautifully contrasted by the high-end accommodations and top-notch cuisine. Simply put, the moment you arrive at Retallack, you'll never want to leave.
3 days/3 nights accomodation
All meals (Breakfast, lunch, apre & dinner)
2 guides per group
Riding tips from experienced local guides
Truck shuttles in our custom ex military vehicles
Helicopter drop on one of our heli accessed trails
Access to lodge amenities which includes: Hottub, Sauna, Beach, Firepit, Full size disc golf course, Games room(ping pong, foosball & arcade games) & a multitude of other small games including our infamous Neglin.
Access to our mechanic bench equipped with stands and a full set of tools
Medical Insurance is included for non-British Columbia residents
Dreaming about heli-biking yet? Turn that dream into the real thing and hit the button below to check out available dates. The crew at Retallack can't wait to see you.