Featured Image: Sierra at Lake Tahoe, captured by Josh Edelson
Natural disasters affect the entire planet, year-round, in a long list of ways. And with the threat of climate change in mind, "natural" may not be the proper way to describe such events. But in any case, we're witnessing several of these events at the same time here in the United States. And it's harrowing.
Across the American West, wildfires are blazing through the natural landscape. California, in particular, is under immense pressure as numerous fires spread—most notably the Caldor Fire, which has made its way to the well-known adventure community of Lake Tahoe. Meanwhile in Louisiana, Hurricane Ida has thrashed across the greater New Orleans area—leaving its people and places flooded and without power.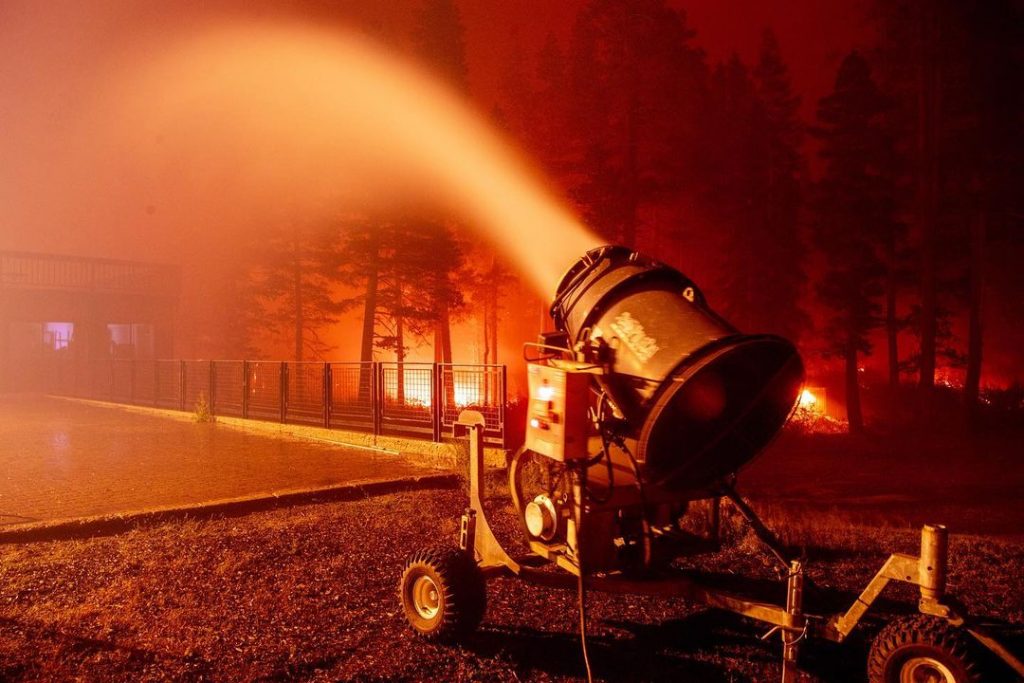 We could keep listing one disaster after another, but we're not the Weather Channel and it's not our place to dig into such details.
However, we can recognize a learning moment from a mile away, and think travelers can learn something in these times of trouble. Here are four ways to find understanding in the face of these natural disasters.
Local Economies are Fragile
Even the most stable travel economies can be turned upside down by a natural disaster. The aforementioned Caldor Fire, for example, will leave long-lasting damage on the Lake Tahoe community—it's restaurants, it's gear shops, its hotels, its ski resorts, and beyond. When you travel to tourism-fueled communities, remember to support local business owners and workers in a range of ways. You never know what challenges they'll be facing down the line.
Material Items Are Only Material
The floods and fires of the world often take away personal belongings big and small—from entire homes to precious photos, and anything in between. These losses are devastating, but what they simultaneously point out is that simply being alive is a gift. While we may lose the material items in our lives over time, it's our health and experiences that mean the most.
There are always ways to help
It's likely that a destination you love will experience trouble at certain points in time. When those times come, do what you can to provide your support—even if it's from afar. California, for example, has a fund set up to help families affected by the Caldor Fire.
Meanwhile, natural disaster or not, there are always ways to support our beloved travel communities. As an example: If you love skiing in British Columbia, consider supporting the province's ski community beyond the obvious lift tickets and heli rides by donating to CanadaHelps, which supports indigenous people who discovered and traveled these lands far before the rest of us.
Nature is a Force
Wildfires and hurricanes are the most extreme examples of Mother Nature's potential. But it's the everyday events we need to keep an eye on at all times. Whether you're skiing in avalanche-prone terrain, surfing on a stormy day, or traveling through tricky weather conditions, make sure to be patient and know that Mother Nature is always in charge.