British Columbia is home to some of the best mountain biking across the globe. Trails in this region are abundant and diverse, to say the least. Both beginners and experts alike will find the perfect place to ride, whether it be cross-country, all-mountain, downhill, freeride, or parks. 'Where I Ride' is Heli's newest series where we ask mountain bikers their favorite locations to ride in the place they call home, BC. To kick it off, we've asked Stephen Matthews, Brand Manager at Rocky Mountain Bicycles, to tell us about his favorite spot.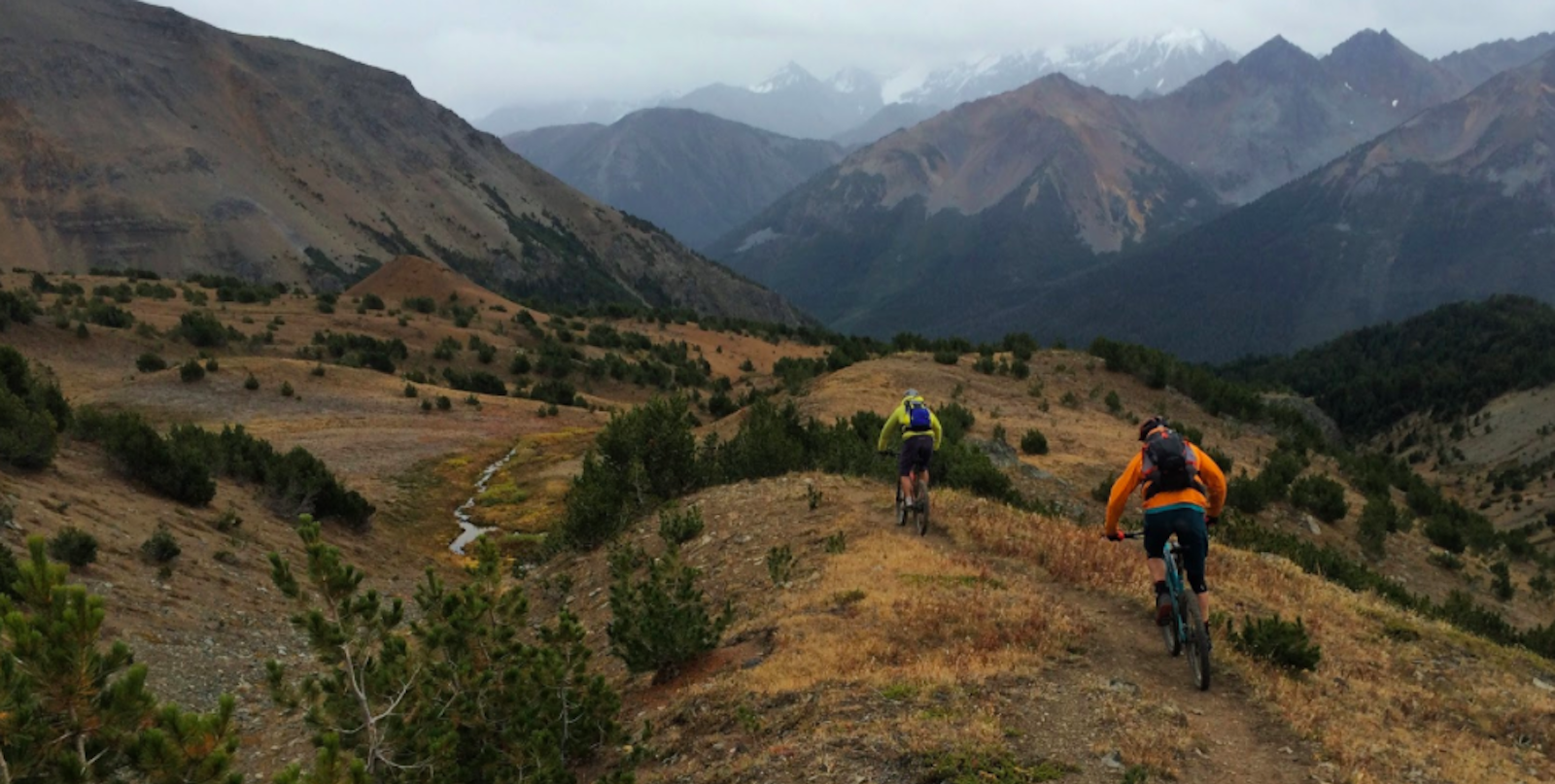 "There's no shortage of great riding in British Columbia and for me, the trail network in the South Chilcotin ranks amongst the top. The trails are very different from what I have in my backyard on Vancouver's North Shore, but for me, the experience is about more than just buff singletrack. It's about the adventure while you're there and the sense of accomplishment once you leave. That unbeatable combo is what has kept me coming back time and time again.
 I've been fortunate enough to ride in the South Chilcotin mountains a few different times and approached the riding in a number of different ways. I've done both day trips and multi-day trips, but the unique part of these rides is accessing the backcountry by Tyax Adventures' de Havilland Beaver floatplane. It's a pretty amazing experience to load the aircraft with your bike after a fun night at Tyax Lodge, knowing that the best is yet to come as you're whisked away for an unforgettable riding journey.
 I think the best ride I had up there was in the late-summer with three other friends. The autumn colours were out, the dirt was tacky, and the evenings were cool around the campfire. It was a two-night, three-day ride where we utilized Tyax Adventures' backcountry camp setups which allowed us to ride with small daypacks with limited gear but arrive at a new camp each day stocked with food, beer, and warm blankets. On that trip, we rode up and over several of the main passes (Elbow, Deer, Windy, Camel) and ended with a killer descent all the way back to Tyaughton Lake. I'll never forget that one!"
Follow along with Stephen's adventures here
Heli Team: Ready to put together a trip to the Chilcotins? Our team is here to help. With a network of bike operators in the region, we can help you put together a custom package.