Nothing can quite compare to the feeling of flying over British Columbia's Coast Range surrounding Whistler. Combining a tenure which boasts over 50 times the skiable acreage of the resort with world-class staff and service, it is an experience that will leave you eager to return. A typical day with Whistler Heli will see you skiing wide open glacier bowls and alpine faces, a delicious on hill lunch featuring a selection of soups, sandwiches, cookies and tea.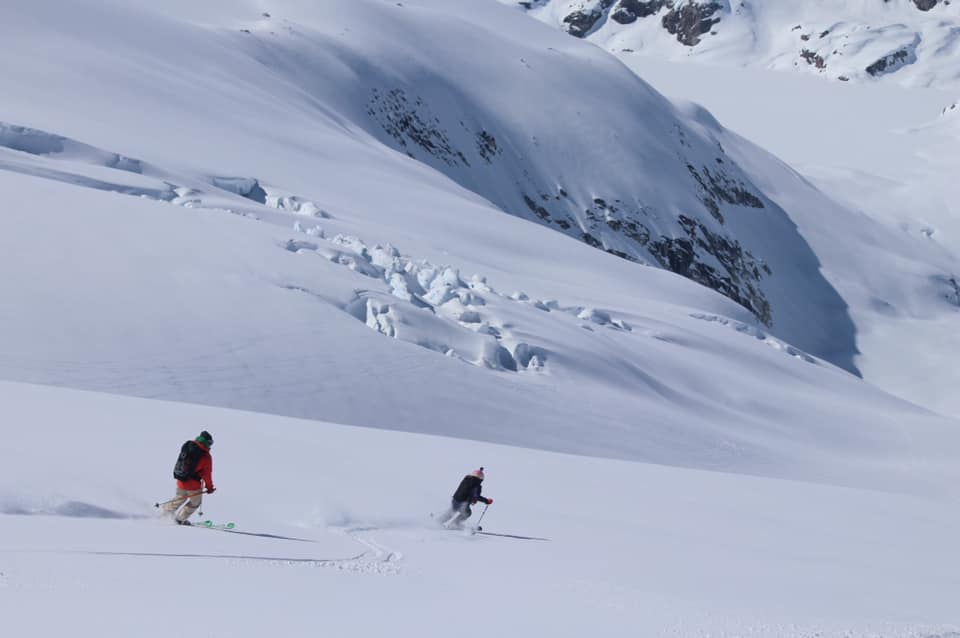 Picking the Best Package to Suit You
Whistler Heliskiing offers three different single day packages, these consist of three, four and six runs each. Both the 3 Run Classic and the 4 Run Elite packages will have you flying in a Bell 212 with groups of up to 10 in the back and a photographer on board.
If you are a strong intermediate skier on groomers with little or no off piste experience, the 3 run Classic Experience is perfect for you. You can work your way into feeling comfortable and if the weather allows and there are enough people wanting to keep going, extra runs may be an option also.
For the more confident black diamond resort skier/rider with avid powder experience, the 4 Run Elite Adventure may be more in your wheelhouse. The pace of these groups is more fast-paced and caters to a more seasoned skier. An extra run option is also offered if weather allows.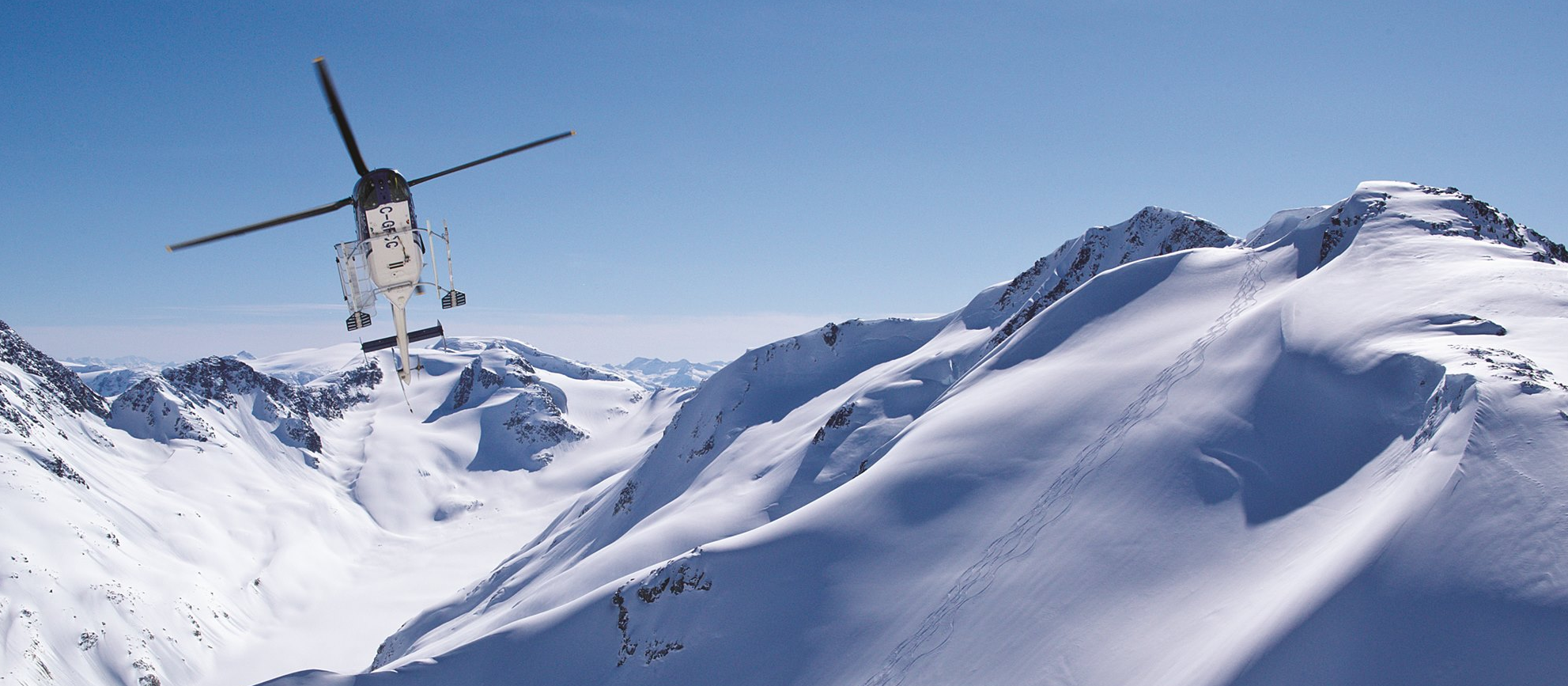 If you are a heli skiing veteran looking to minimize waits and maximize the vertical look no further than the 6 Run Ultimate Excursion. This package is serviced by a Bell 407, which means smaller groups. Smaller groups mean faster runs which means more powder.
For those in the 3 and 4 run package, a photographer will be on board with you to capture your day (and don't worry, you'll know when they're taking photos of you, so you can be full pro!).
All groups will be provided with a backpack containing a shovel, probe and transceiver and will receive a training session on basic avalanche safety, helicopter safety, and the equipment provided first thing in the morning before taking off.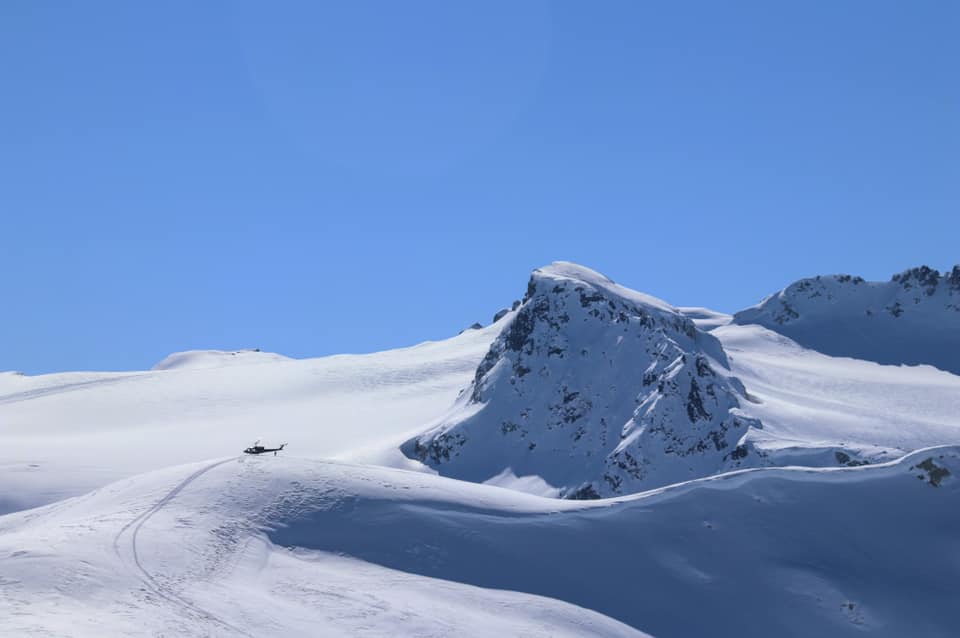 How Does the Day Roll Out?
Your day begins at 8:30am in the Whistler Heli dispatch office in the Carleton Lodge where the team will tell you who your guide will be, and give directions to meet them at the "Powder Hut". Once at the Powder Hut, You will be meeting your guide, loading up the bus and heading to the Whistler Municipal Heliport (about 10 minutes north of Whistler Village). Following your avalanche and helicopter safety briefing, groups will start to fly out of the heliport about 10:30am.
What heli ski day would be complete without an apres? Drinks and food follow the day at the Whistler Heliskiing Apres Lounge located in the Bearfoot Bistro in the heart of Whistler Village. The photos and videos from the day will be showcased in a slideshow for everyone to watch. The Apres team can help you submit your photo order and have the files in your hands that night, so you can share your memories immediately!
Now that your day with Whistler Heli Skiing is finished, top it off with a quick hot tub followed by dinner at Sushi Village and if you still have some gas in your tank – some dancing at the Dublin Gate Pub with the new friends you made heliskiing!
Cover image by Daryl Brennan.