Park City, Utah is known for being one of the top destinations for skiers in the lower 48. Not only does it boast one of the largest resorts in North America with Park City Mountain Resort, you also have easy access to Deer Valley, the Uintas, and the well known resorts in the Salt Lake City area on the other side of the Wasatch Mountains (Snowbird, Alta, Brighton and Solitude). What makes Park City unique, besides having easy access to three ski resort base lodges all within a quick walk or bus ride from downtown, is the quaint downtown, solid apres scene and a great selection restaurant.
Park City started to gain notoriety following the Winter Olympics in Salt Lake City in 2002. This caused the small city to boom, and it's been on an uphill trajectory ever since. It also plays host to the Sundance Film Festival annually, making it a hot spot for celebrities, movie stars, and bigwigs. But you're there for the skiing, so here's all the info you'll need to make the most of your trip to Park City, UT.
Where to Stay in Park City
Look for hotel options in Old Town. That will get you closest to the downtown area, making the transition from ski boots to dancing shoes easy. Town Lift picks up right in the center of downtown, taking you up for a day of skiing, and the town lift runs can take you home at the end of the day. The best part, the run ends right at the doorstep of High West Distillery. Nothing beats a good whiskey cocktail while sitting in your ski boots on the outdoor patio.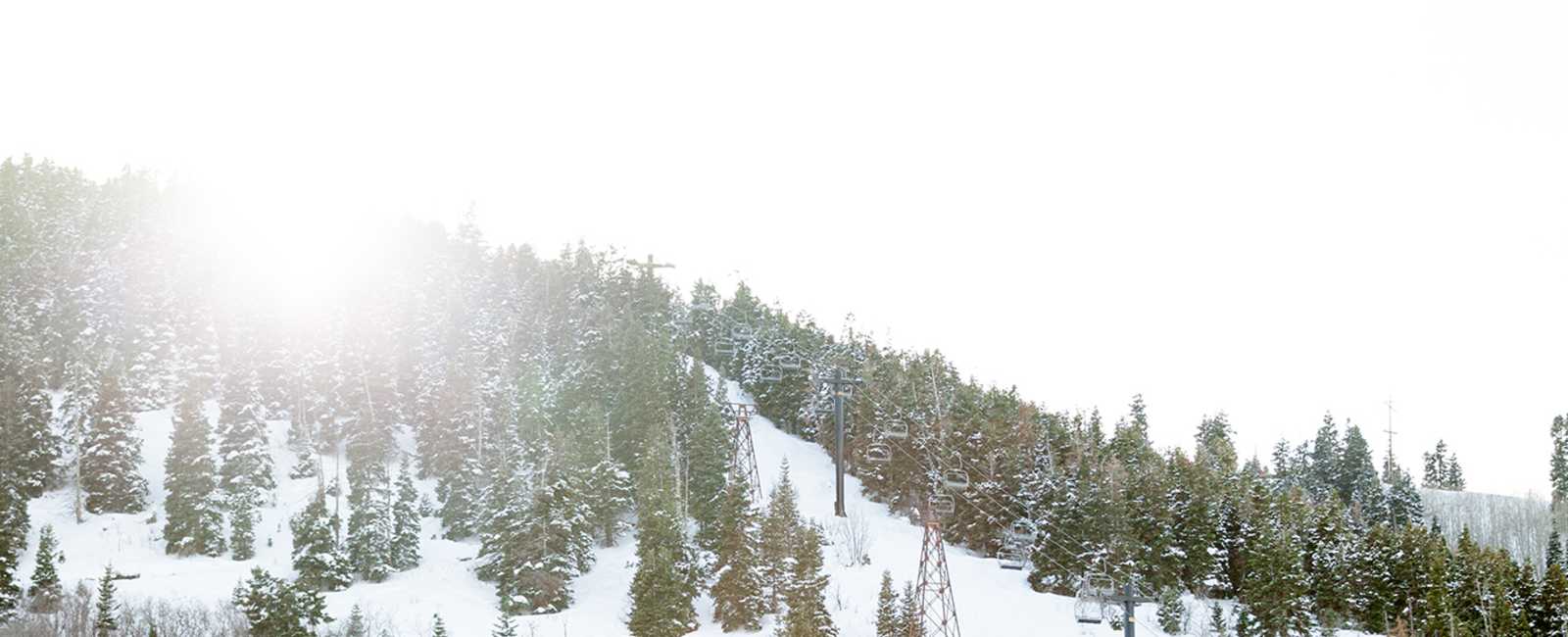 Recommended Hotels in Old Town: 
Another option is staying near Deer Valley resort. They have a number of exceptional properties for those looking for more of an on mountain feel. The lodging near Silver Lake at the middle of Deer Valley will offer a more secluded stay. It will also give you great access to their resort. Though they are a bit farther from downtown, and will likely require a shuttle.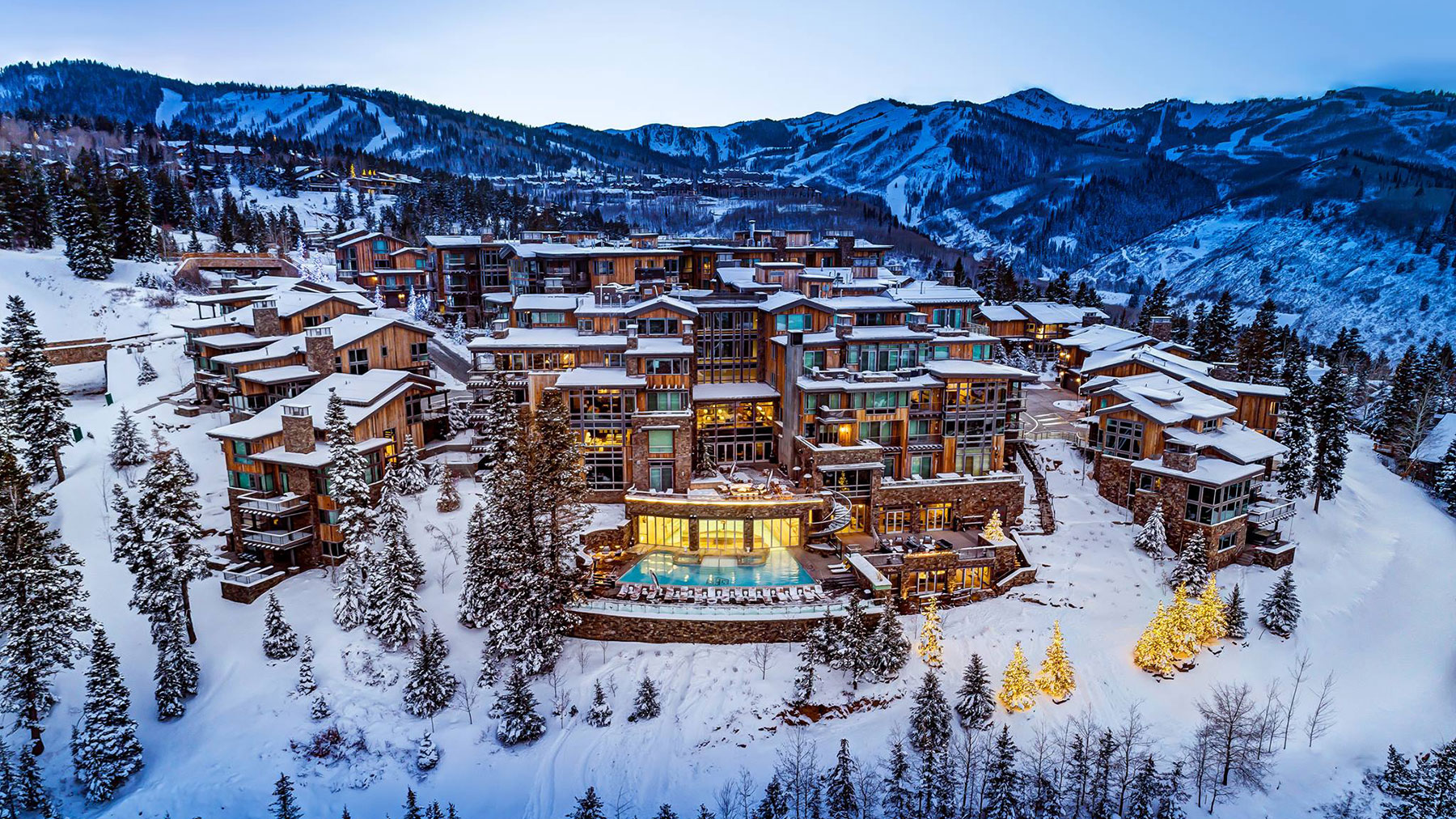 Recommended Hotels in Deer Valley, Silver Lake Area. 
If you are looking for a little more space, there are plenty of full home and condo rentals available in town. Airbnb is a terrific option for most visitors looking for something with a bit more space than a hotel room. If you want something with a bit more service included, you can opt for Cooper Luxury Home Collection (formerly Coopers Cabins). They have amenities such as transportation, grocery delivery, personal chef service and massage that can all be purchased as part of your rental. You get to enjoy the experience of a comfortable, full home, without losing the feel of being pampered on vacation.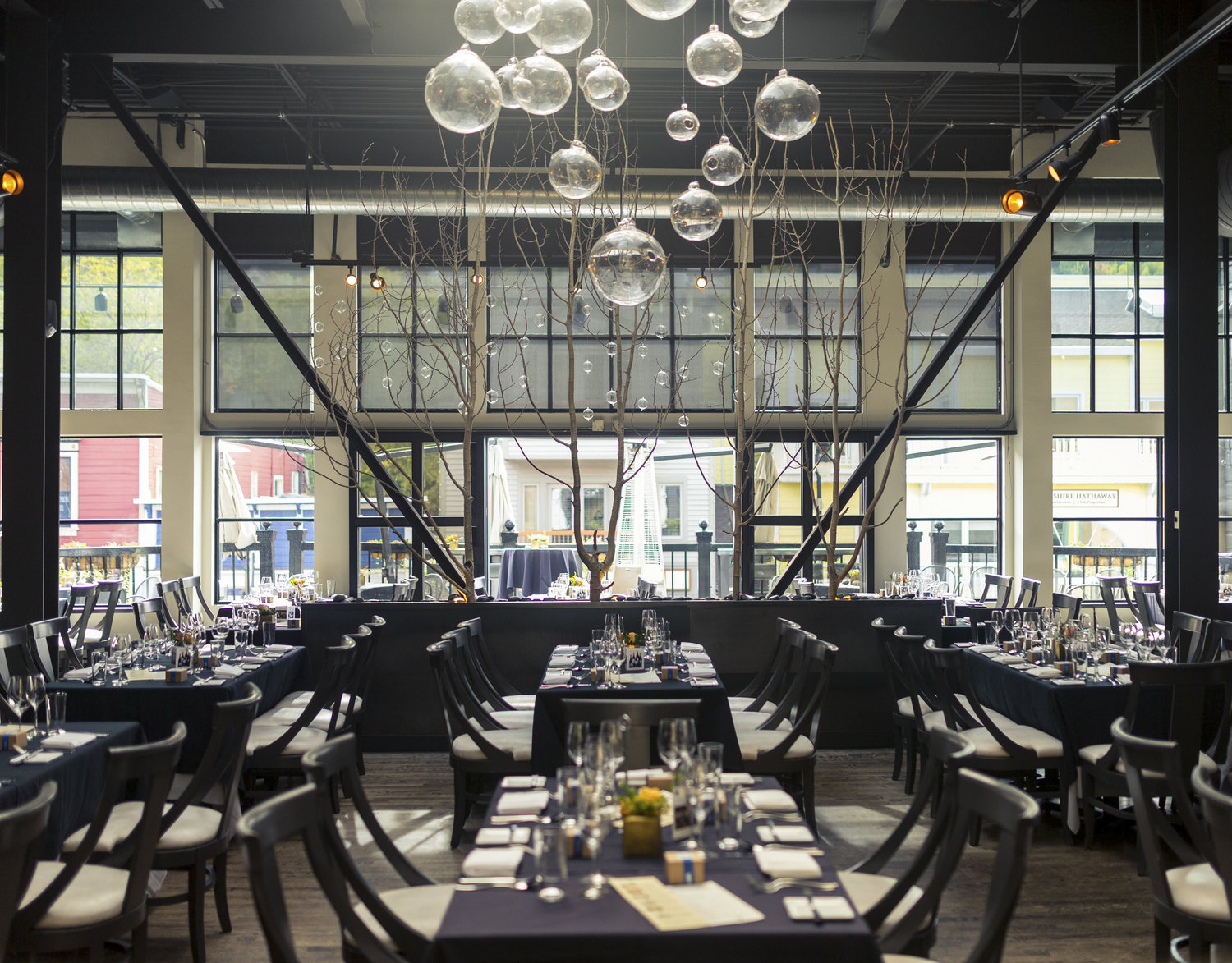 Where to Eat in Park City
River Horse
Though often referred to as "American" cuisine, it goes so much further than that, offering an eclectic mix of dishes, all with a southwestern flare, making use of local, fresh ingredients and regional tastes. With menu items like Buffalo Short Ribs and Alaskan Halibut Tacos, they take an upscale approach to dishes you see in the American West. All in a fantastic setting. Dress is casual but reservations are a must. They serve breakfast, lunch and dinner, and their weekend brunch option (when available) is a locals favorite.
Named after the sweet, mild Tupelo honey (fun fact, the Beehive is a state symbol of Utah), this spot brings some Southern flare to the mountain town. Their goal is to highlight the purveyors, focusing their menu on the farm fresh ingredients, doing a small plate style serving, allowing you to try a bunch of different flavors and dishes. The upstairs bar has great views of the heart of downtown at night, and they make a mean specialty cocktail. Tupelo is our recommended spot for dinner downtown. 
Fireside Dining Deer Valley Resort
Did someone say luxury, all you can eat buffet? You might think those two things conflict, but Deer Valley is hoping to prove you wrong. With different stations set up at each of the large hearth fireplaces in the Empire lodge, this is a unique dining experience. While dishes are warmed by the fireside, popular stations include the Warm Raclette Cheese fireplace, where they melt cheese directly on to your plate, or the Carvery fireplace, usually featuring Fire-roasted Leg of Lamb, cooked slowly by the fire, brushed with fresh herbs and seasoning, accompanied by Dutch oven specialties. At a flat rate of $90 per adult and $30 for children 6-11, this is a must do dinner while visiting Park City.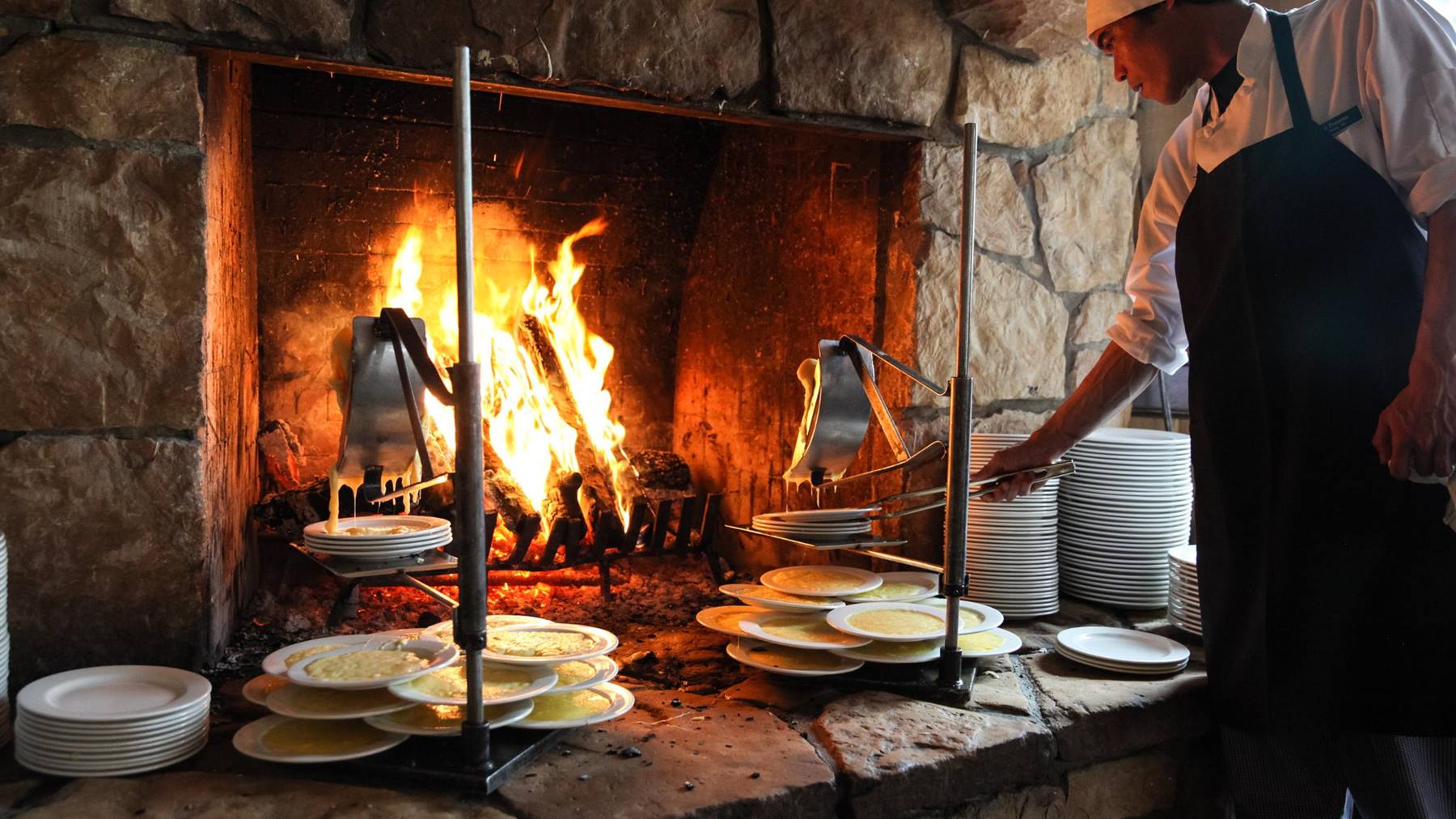 Best Bars and Nightlife
The No Name Saloon is a classic. It is a bit of our tourist spot, but if you are looking for a good time, a crowded bar, and the ski town vibe that Park City is known for, you have to make the No Name part of your trip. The walls are littered with old mining equipment, snowmobiles, photos of former olympians, and more. With a shuffleboard table, and an 4 season rooftop patio with heaters, it's worth checking out. 
Further up main street, you'll find the Spur. Recently remodelled, they have live music every weekend and great bar snacks. A solid selection of drinks and a more comfortable vibe make this place enjoyable. 
High West Distillery, if you haven't already gone there to eat, is another great spot for early evening drinks. Making signature cocktails from scratch, using their own aged whiskey, the bar is in a renovated auto garage and the adjoining dining room is in an old hotel building, all keeping with the rustic, mountain town feel you would expect from Park City (but check out the photos, it's probably not what you are picturing). They could easily be on this list as a dining option, so get an order of seared and battered shishito peppers and a housemade pretzel to go along with your flight of whiskey.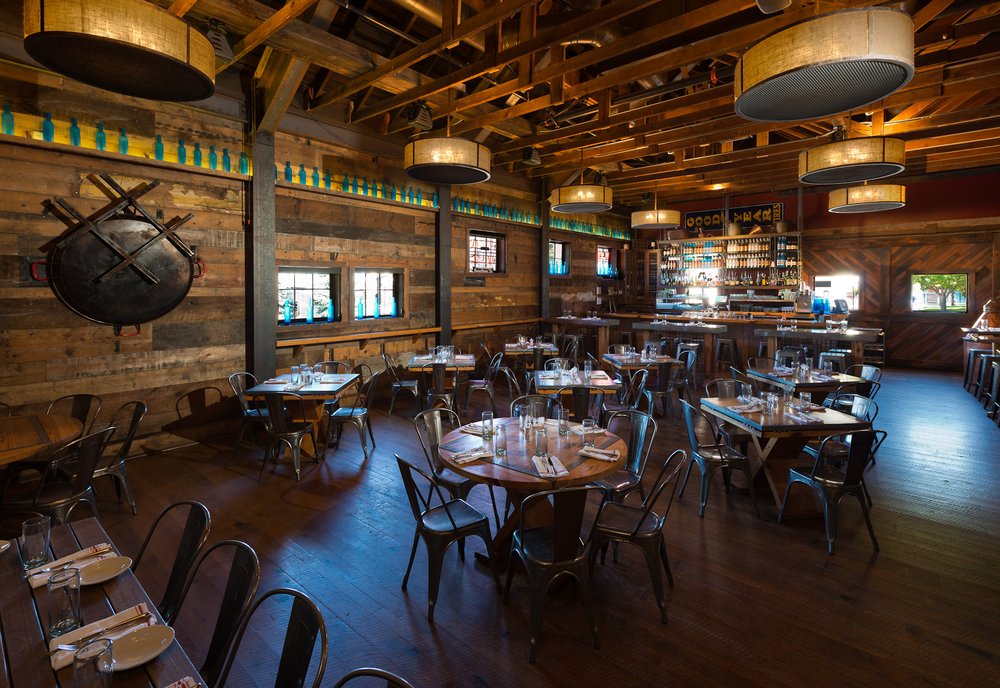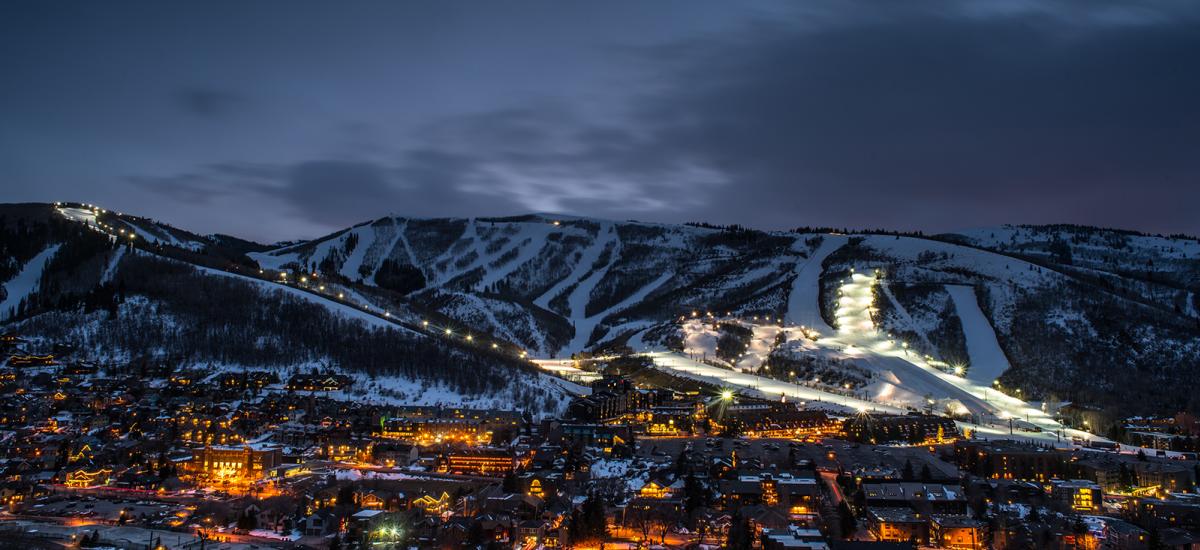 Final Thoughts
Park City is a dependable, fun ski town that really strikes the balance between good skiing and snow in the lower 48 with entertaining nightlife and great food offering. You might not be getting access to this most aggressive terrain, but the snow quality is top notch, and comparable to most anywhere else in the world. With a consistent snow pack, easy access to adventures, the resorts right nearby, and a great nightlife, Park City can be the dream destination for someone looking to dabble in the backcountry without shipping off to a remote lodge. It's a great place to get the best of both worlds.
Photo from Visitparkcity.com