Valdez Heli Ski Guides (VHSG) has been flying, scouting, and skiing Alaska's Chugach Range for over 30 years. Originally founded by extreme-skiing legend, Doug Coombs, this Valdez-based operator traces its roots back to the very beginning of heli-skiing in Alaska. From the storied Tsaina Lodge you'll call home for the week, to the big-mountain lines you'll find throughout the Chugach, VHSG knows how to give skiers and snowboarders a taste of the real deal. When it comes to heli skiing, few operators are as respected and experienced as VHSG.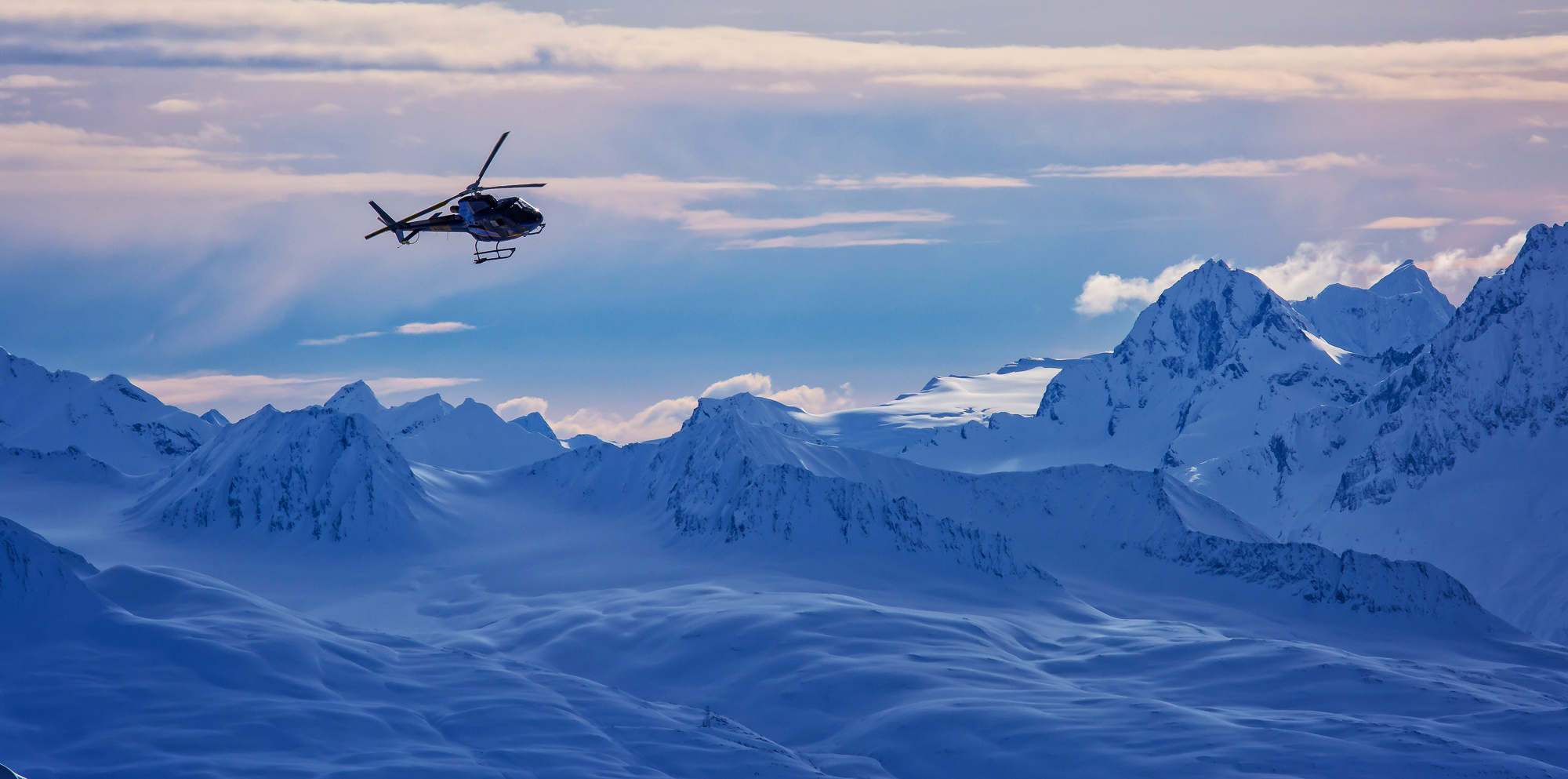 Skiing in Valdez, Alaska
The name says it all. Valdez is synonymous with heli skiing in Alaska, and VHSG are as original an operation as you'll find. Based out of the historic Tsaina Lodge in the heart of the Thompson Pass, this operation offers unrivaled access to the best terrain the Chugach Range has to offer.
How to Get to Valdez Heli Ski Guides
Some operations require serious choreography to get in and out of, with multiple modes of transportation, multi-day travel plans, and small windows to pull it off. VHSG is not that operation. To get to Tsaina Lodge, you'll fly in and out of Valdez Airport (VDZ) where west-coast-based flights are frequent and affordable, meaning you'll typically make it to Alaska with just one connection (at most). From Valdez Airport, transportation to and from Tsaina Lodge is included. When it comes to heli-ski trips, it doesn't get much easier than that.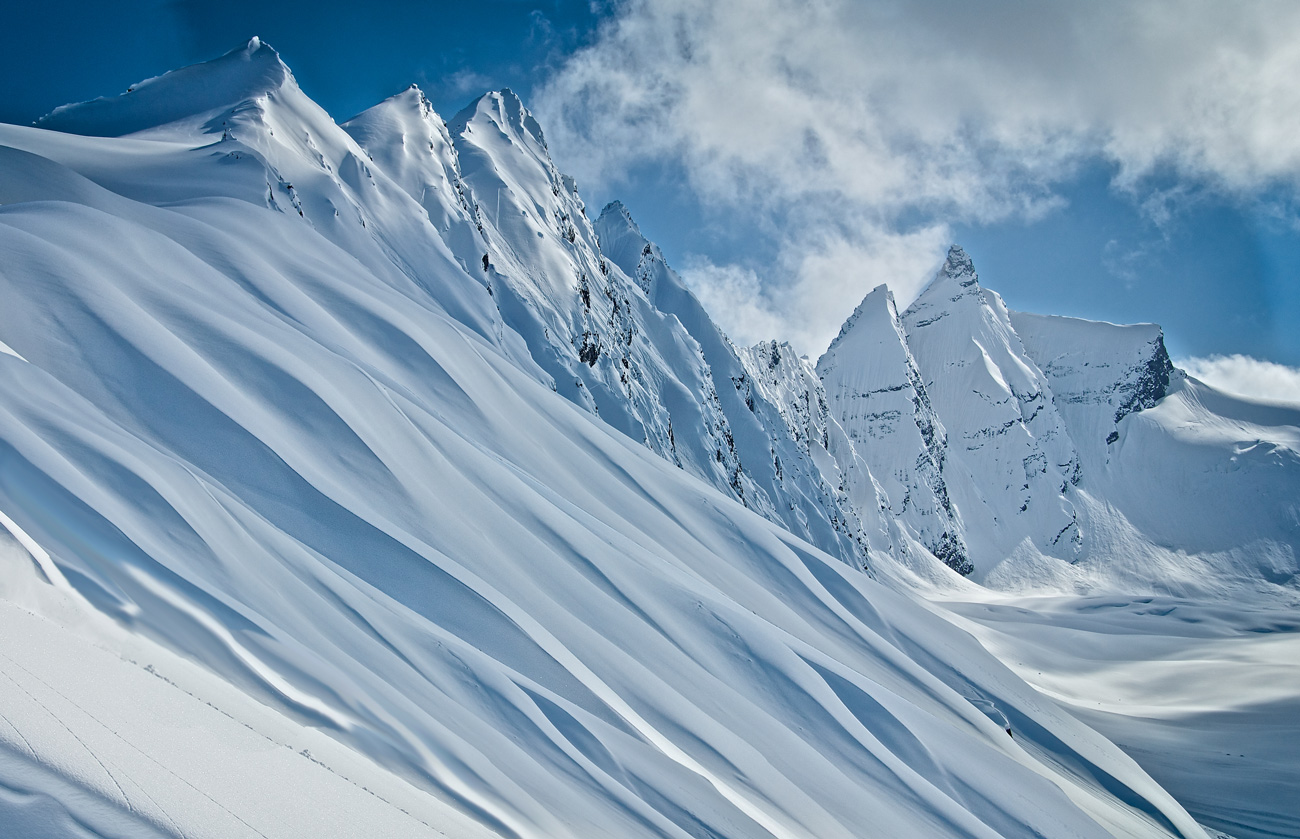 The Tsaina Lodge
From its humble roots as an oil-trucker road house, to its current status as the place to be for extreme skiers, Tsaina Lodge has never lost its wild vibes. Now fully renovated (as of 2019) and offering downright luxurious accommodations, this lodge is the epicenter for big-mountain skiers looking to mingle with fellow adrenaline junkies. With a legendary bar that hosts epic apres parties that are open to the public, Tsaina Lodge offers a level of skier-specific camaraderie you'll be hard pressed to find anywhere else.
That's not to say this is one big party hostel. Tsaina Lodge comes fully equipped with first-class amenities for its guests. Private suites and rooms with Tempur-pedic beds ensure restful nights, while a cigar room with fireplace, large hot tub, massage room, and outdoor fire pit allow for a more mellow vibe when you want it. Basically, Tsaina Lodge can be as raucous, or relaxed, as you make it. That's a rare combination when it comes to heli-ski lodges!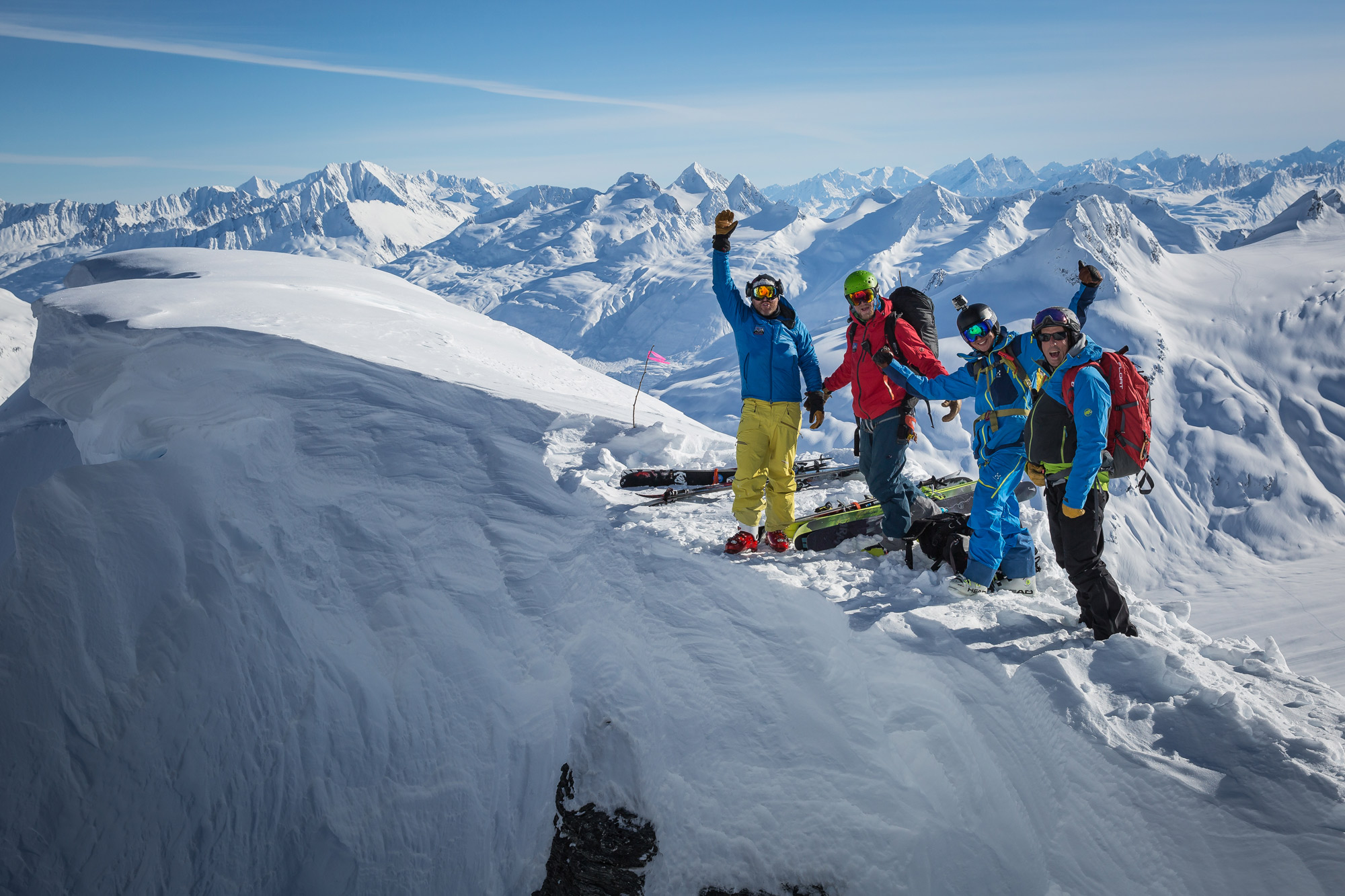 Packages at VHSG
VHSG offers seven-day packages in the form of either individual or group "memberships." In terms of how much skiing you can expect, VHSG uses Hobbs hours to track the flight time you are alloted. Hobbs time is the "power on" flight time (as opposed to idling time), and is the standard calculation by which all Alaskan heli operators have to pay for their helicopters.
Five Hobbs hours are allotted per group of four guests who have booked an Individual Membership. Group Memberships, meanwhile, are available for groups of up to eight people and come with an allotted 10 Hobbs hours (or, one extra hour per skier). Either way, you'll be skiing until your legs give out!
Group Sizes
With a maximum of 24 guests staying at Tsaina Lodge per week, VHSG provides a close-knit feel, whether you're flying solo or coming with a larger group. Skiing is done in groups of four, which results in an outstanding client-to-guide ratio of 4:1 and allows for a truly personalized experience in the mountains.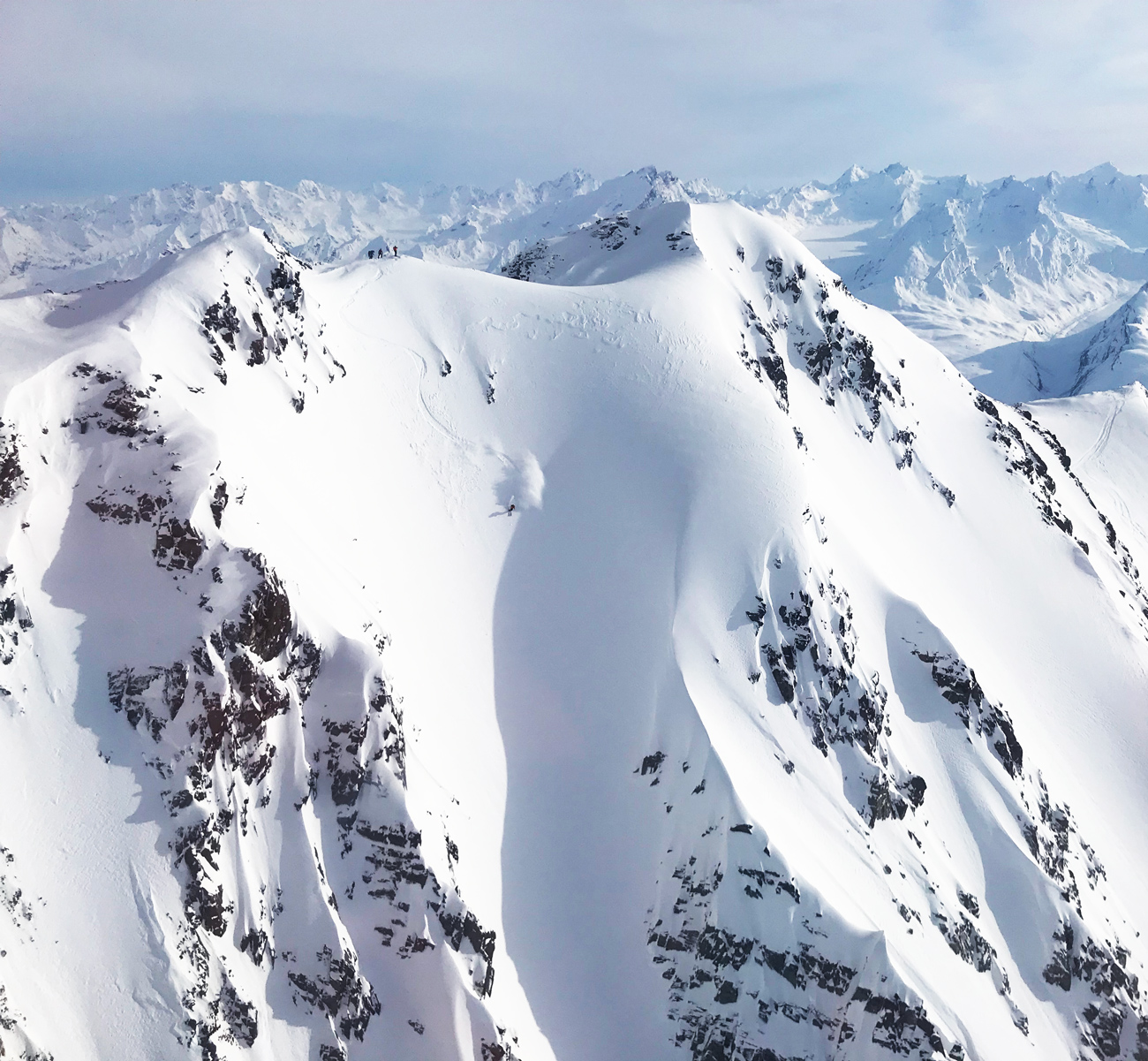 Choosing Your Membership
No matter which Membership you book (Individual or Group), VHSG is a truly all-inclusive offering. Included are seven nights in Tsaina Lodge, all meals, all required backcountry safety gear, demo skis or snowboards, daily laundry service, and transportation to and from Valdez Airport. In other words, you could show up with a single change of clothes and not think twice about it for the entire week.
The Ultimate Private Ski Week
While there's nothing wrong with strangers, VHSG understands that sometimes you just want to maximize time spent skiing and hanging with your friends. One of the best operators around when it comes to accommodating private groups, VHSG offers a flat rate for Group Memberships of up to eight skiers. This option allows your group to have a heli all to yourselves, and is an especially popular offering with both families and hard-charging skiers in search of bigger, badder lines. Simply put, the Group Membership with a private heli is a guaranteed, once-in-a-lifetime experience.

A Place Unlike Any Other
It's hard to adequately describe the vibe at Tsaina Lodge. Modern and luxurious in all the right ways, Tsaina somehow also maintains its old-school, wild-west feel. A true locals' hangout with a restaurant and bar that keep the post-ski energy levels high, this lodge strikes the perfect balance between real-deal skier's haunt and swanky alpine getaway.
Few, if any, ski lodges come with as much bonafide skier credibility as Tsaina Lodge. This is the business that launched the first World Extreme Skiing Championship in 1991 and it has been a clubhouse for the world's best skiers ever since. It's no surprise that Doug Coombs (World Extreme Skiing Champion, big-mountain legend, and original founder of VHSG) chose to base his heli-ski operation out of this epicenter of Alaskan skiing. Tsaina Lodge holds its own unique place in the origin story of the heli-ski industry, and that history can be felt in its core.