We just heard of this last minute heli skiing deal to the incredible Deplar Farm in Iceland! A four day heli trip from March 18 – 22 is now 20% off for those who can make it happen. Learn a little more about this epic trip below.
It doesn't get more off-the-grid than the Fljót Valley on the mountainous Troll Peninsula in northern Iceland. This remote area sees some of the highest average snowfall on the planet, making it a dream spot for skiers. Located on a converted sheep farm, Deplar Farm blends into the natural landscape with its black timber cladding and living roof, and the floor-to-ceiling windows around the property that embrace the surrounding peaks.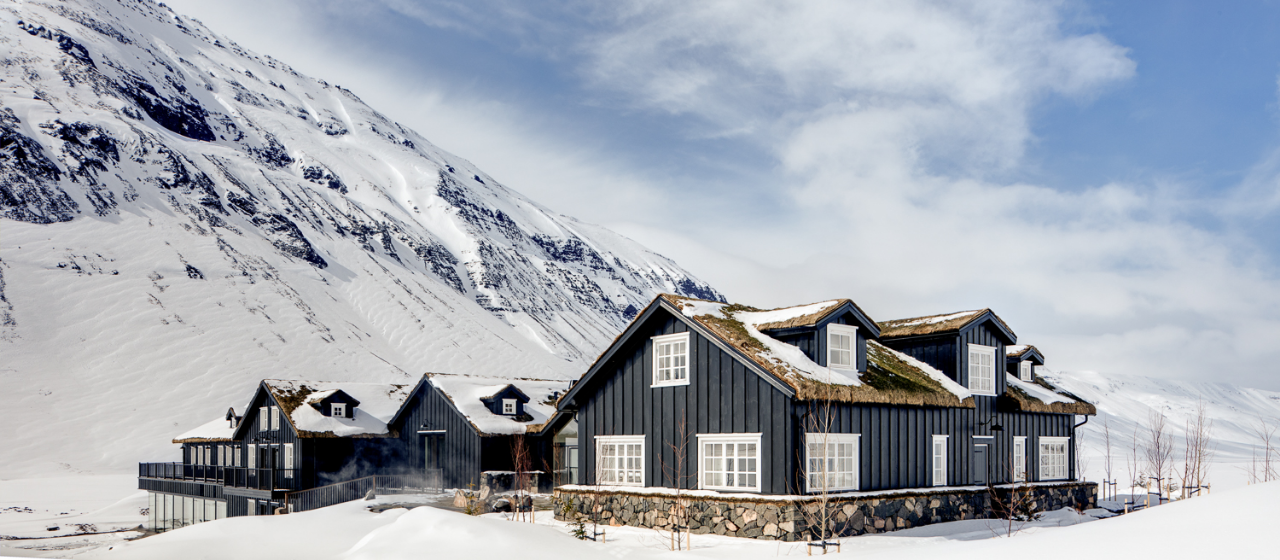 With two helipads on property, guests have instant access to rolling descents and steep couloirs that take you all the way to the ocean. Iceland's maritime snowpack provides stable conditions ranging from smooth, buttery slopes and corn snow to fresh powder, and the region's midnight sun makes it possible to carve tracks at 10pm. Unlike many heli operations, there are no down days at Deplar. If conditions don't cooperate for flight, the Deplar guides can take guests cat skiing or on-piste. Don't worry about sore muscles. Deplar's geothermal-heated outdoor pool, Isopod flotation tanks, and talented massage therapists relieve any ski fatigue so you'll never have to miss a ski day.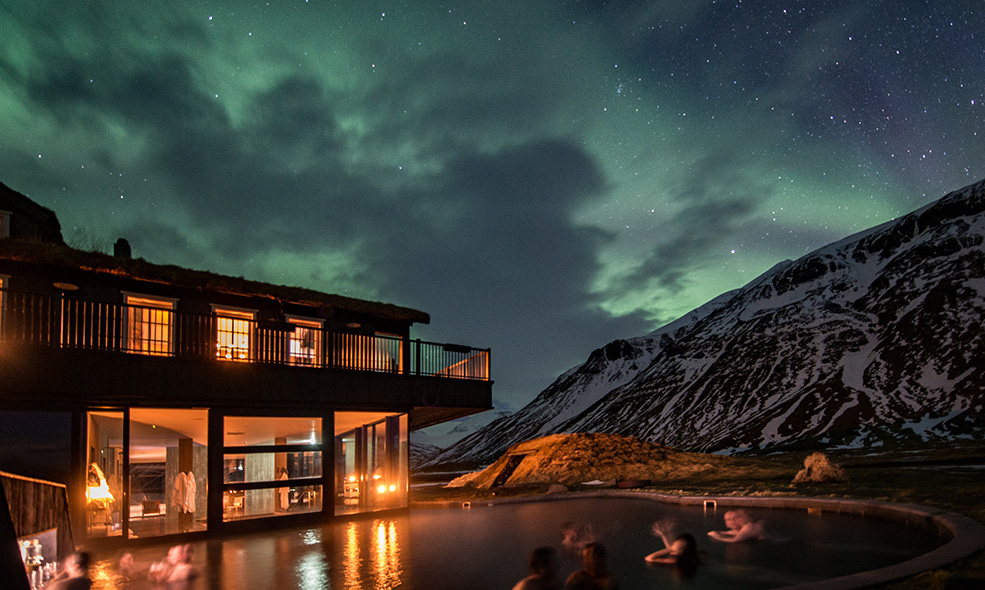 At 20% off, the new rates are $8800 for single occupancy four days heli skiing in Iceland from March 18 – 22. For multiple guests, send us an email at team@heli.life or hit us up in the chat!