Cat skiing is an excellent option if you want to ski fresh powder in a group setting. The cat skiing experience allows you to enjoy some of the best terrain in North America with your friends or family. You will have access to steep chutes, winding runs, and bountiful trees while enjoying some of the most beautiful scenery on the planet. Cat skiing is also ideal for beginners because it provides them with an introduction to backcountry skiing that feels more controlled than heli-skiing trips do.
Cat skiing is the perfect way to enjoy the mountains and get away from the crowds.
If you're looking for an intimate experience, cat skiing is a great option. Instead of riding up with hundreds of other people on crowded lifts, you'll be able to ride up in smaller groups of 10-16 riders or even with just your group if you book private! You can take your time and enjoy nature without having to worry about waiting in line at the bottom of each run or feeling like a sardine packed into a base lodge.
Cat skiing vacations are often comparable in price to an average resort-based ski vacation
You may not have thought about cat skiing as a vacation option, but it's actually quite popular and offers all the same benefits of a resort-based ski vacation. Cat skiing is often comparable in price to an average resort-based ski vacation, especially in the more expensive spots like Colorado, Utah and California.
The average price of a 7-day trip to Vail these days is roughly $2,624 for a solo traveler, $4,713 for a couple, and $8,835 for a family of 4. Vail hotels range from $113 to $315 per night with an average of $227, while most vacation rentals will cost $260 to $1000 per night for the entire home (source: championtraveler.com). Cat skiing allows you to experience everything that makes a ski vacation so special: fresh powder; beautiful scenery; great food; friendly people; and fun apres activities.
Cat Skiing offers more challenging terrain and untracked powder turns
If you're looking for an adventure, cat skiing is the way to go. Cat skiing offers more challenging terrain and untracked powder turns than resort skiing does. Cat skiing vacations are perfect for unguided adventure seekers who want to bag their lines on steep slopes and off-piste terrain.
Cat skiing trips typically start at a base lodge where you do a "snow safety training" and a quick briefing. Then, you'll head out in a snowcat (or "cat") that takes guests from base camp up into the mountains where they'll ski down untouched slopes with no lift lines or crowds. These trips are great for intermediate skiers who want to improve their skills without getting too technical–or even advanced skiers who simply want some fresh powder action! Some operators offer full stay and ski packages to make things easier or are located in ski resort towns where you can find lodging or an Airbnb. If you only wanted to book a single-day option, you can also ski at a nearby resort with these single-day operators. Here are our top destinations for Cat Skiing in the United States.
1. Park City, UT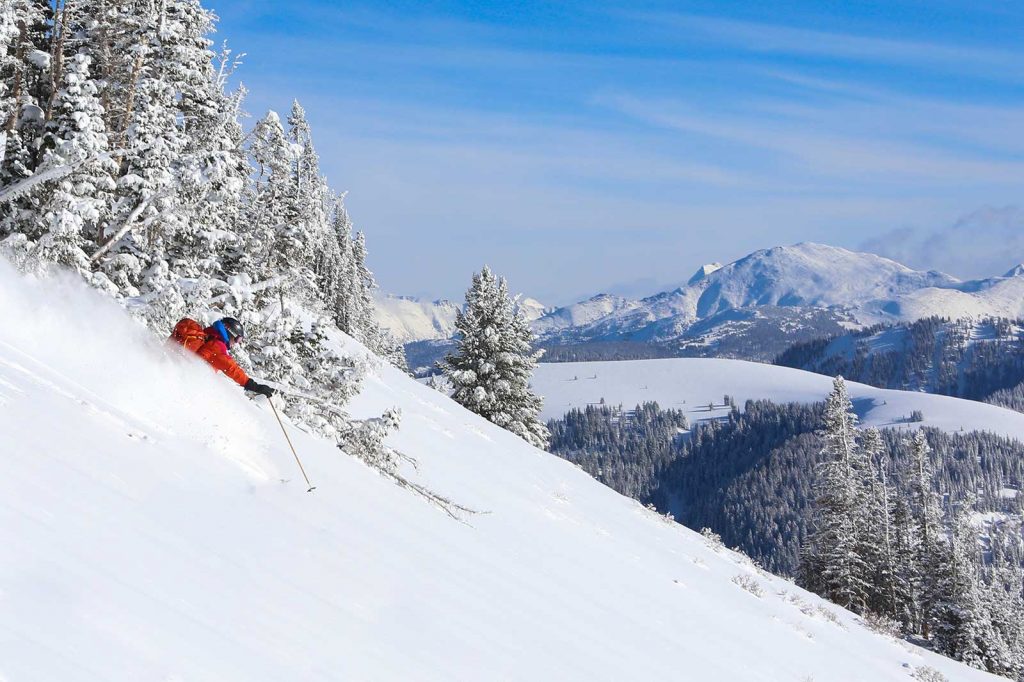 As you might have guessed from the name, Park City Powder Cats offers cat skiing in Park City, Utah. It's located on private land, at Thousand Peaks Ranch, away from the crowded resort, so you can ski fresh powder without worrying about getting stuck behind a group of people. The best way to get there is by car or shuttle service (if you're staying at one of the hotels near Park City or Deer Valley). There are also ski taxi options available if you don't want to drive.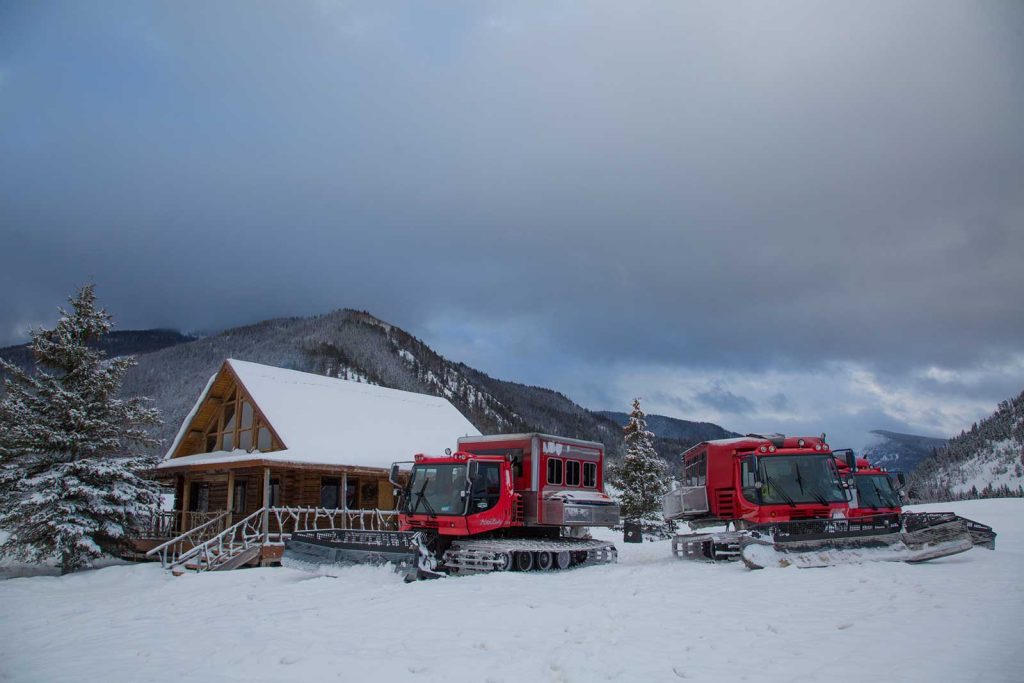 Park City Powder Cats offers single-day trips, but it's easy to book several days depending on how much time you have available while visiting Utah. These packages include your ride up on the cat, guiding skiing experience, and snow safety equipment. They have a beautiful boot room and cat lodge where you meet in the morning. When I was last there, we booted up in front of a roaring fire and had breakfast snacks while listening to the safety briefing.
2. Crested Butte, CO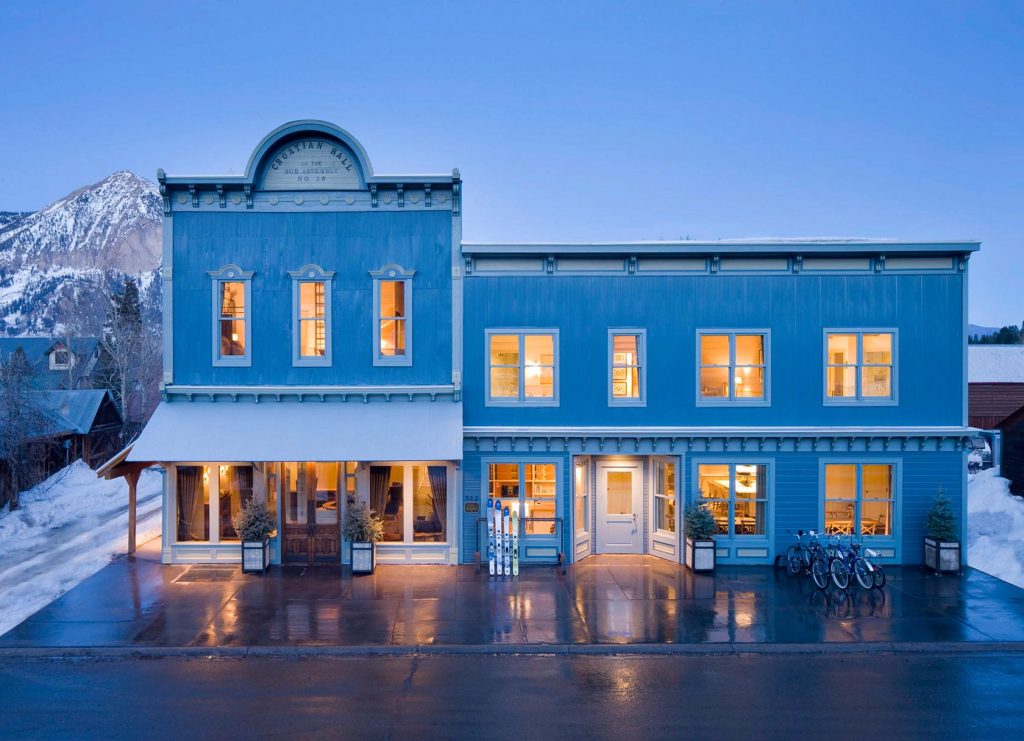 The skiing options with Eleven Experience in their Crested Butte location are totally customizable, but their focus is the cat skiing operation running out of nearby Irwin, Colorado. You'll stay at the Scarp Ridge Lodge, which offers private-only multi-day stays. During your time on the property, expect to ski every day. You can mix a day of backcountry touring, with a couple days of cat skiing and maybe even a day at the resort. The team at Eleven Experience is known for creating totally customizable packages to suit their guest's needs.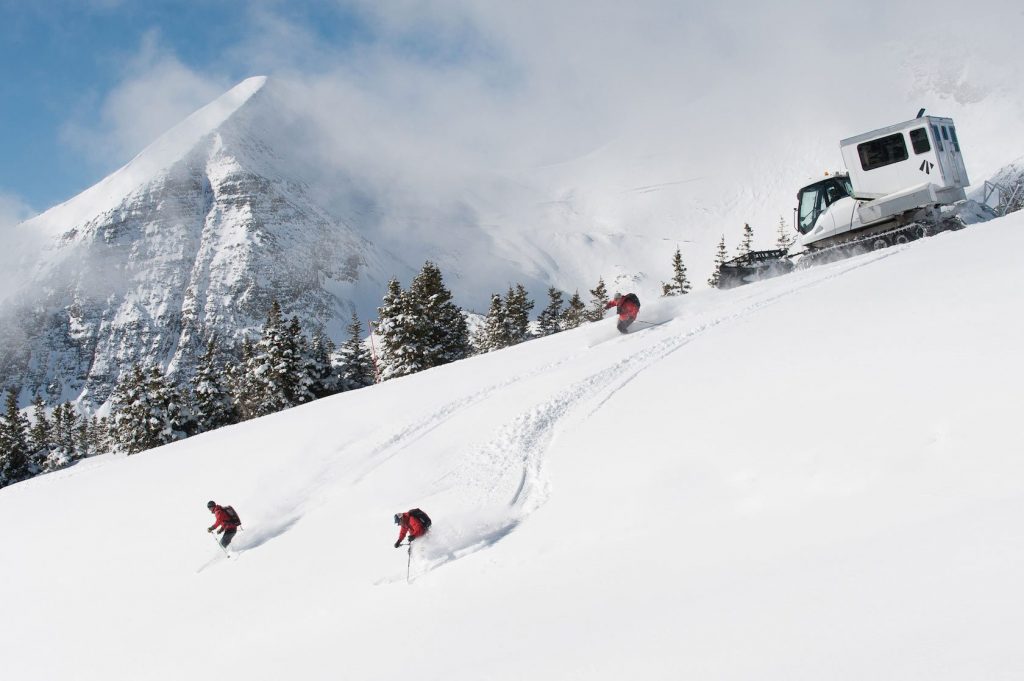 After a day of cat skiing, you'll get to relax and unwind at Scarp Ridge Lodge. Located in the heart of Crested Butte, this luxury boutique hotel offers a full suite of amenities and services including an onsite restaurant and bar, spa services, and an outdoor hot tub. They even have their own saloon. This place is nothing short of stacked, and you will not find a more appointed or more luxurious cat skiing lodge in the US.
3. Whitefish, MT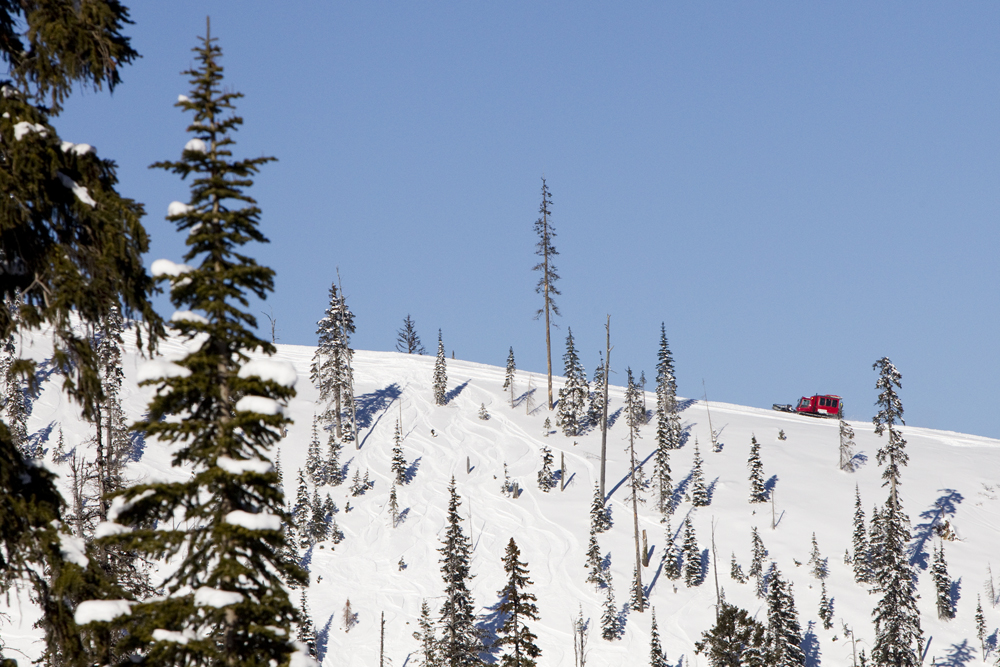 If you're looking for a terrific cat skiing experience, Great Northern Powder Guides is a good place to start. Up in the mountains above Whitefish, MT, they enjoy their own microclimate. What does that mean? It can be sunny and 35 in downtown Whitefish and dumping cold smoke powder at the Great Northern Powder Guides HQ. They also have been making cat cabins for cat skiing operators around the world for years. They mastered the art of the cat cabin, so your experience on the ride up will be in comfort and style. They offer single spots on their non-private cat package and have private options available. They also offer a Steep and Deep cat which only runs on specific calendar dates and is tailored toward more aggressive, expert riders and skiers who don't want to be slowed down by people new to backcountry skiing.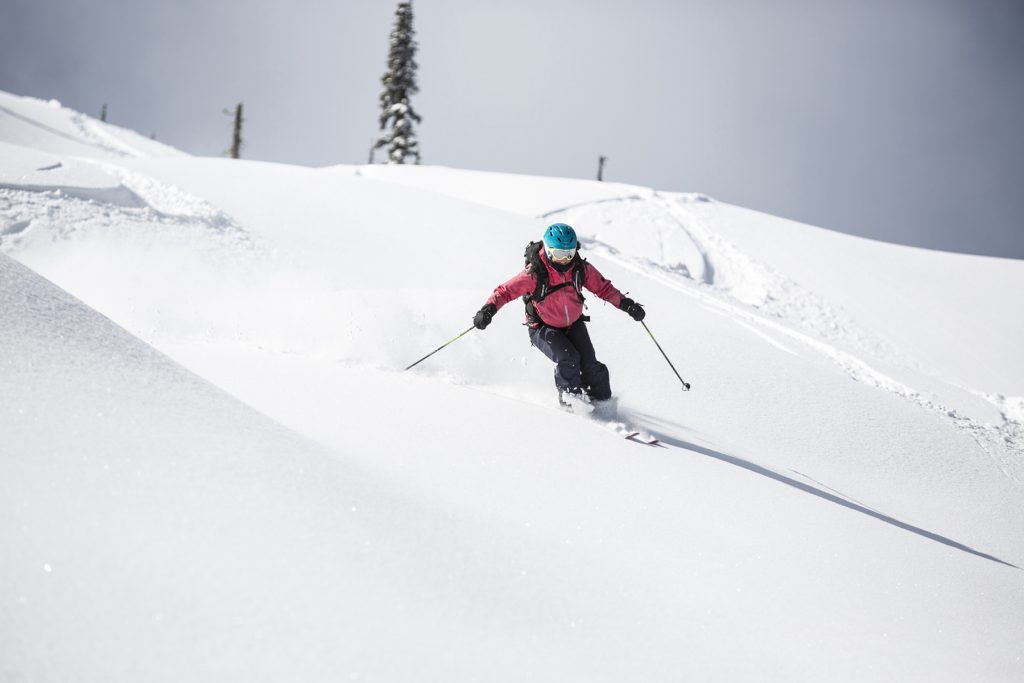 The town of Whitefish itself is also worth exploring during your trip–there are plenty of shops, restaurants, bars, and other attractions within walking distance from where you'll be staying (or driving). They have lots of lodging options downtown and near the resort. Plenty of Airbnb options as well. Whitefish is the perfect spot for a large group of friends or family vacation which includes cat skiing as well as a few days at the resort.
4. Lake Tahoe, CA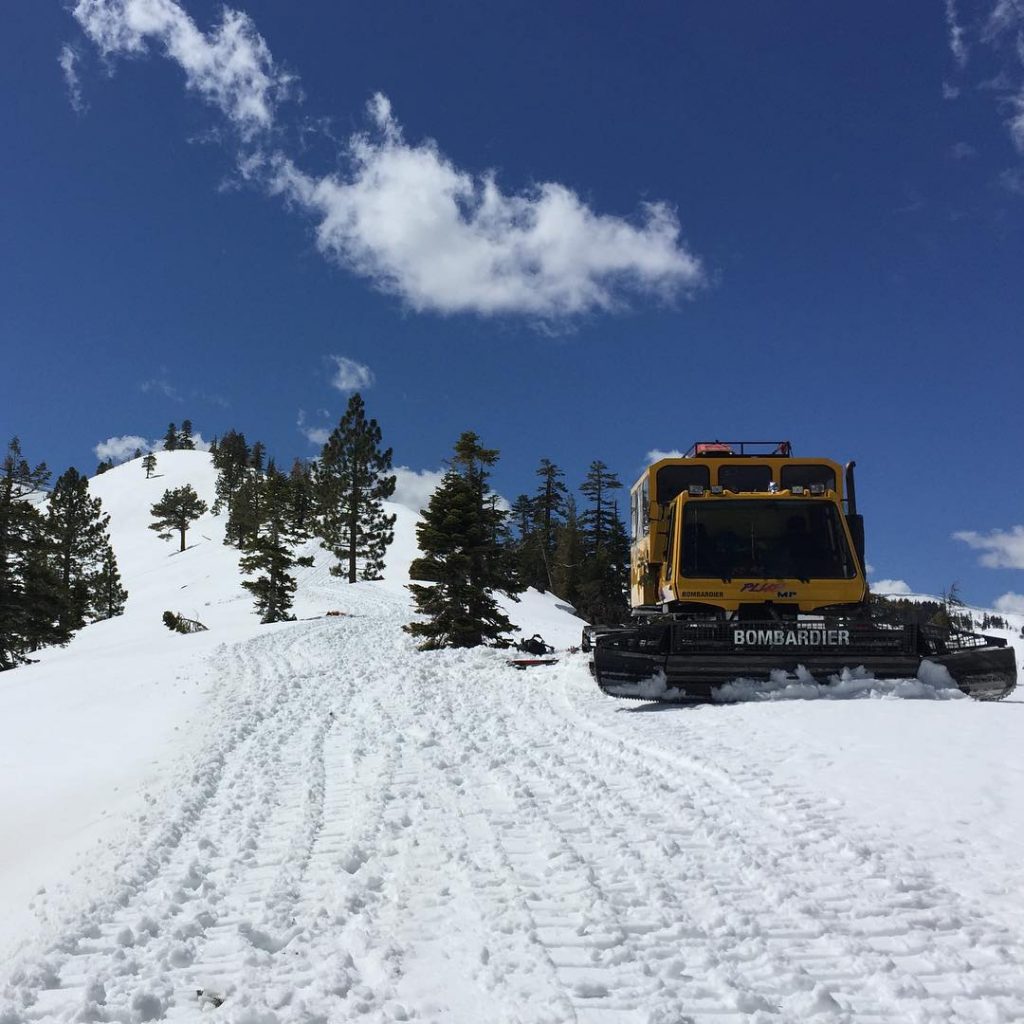 If you're looking for a thrill in California, Pacific Crest Snowcats is the place to go. They have been operating for over 30 years and offer single and multi-day cat skiing trips near Lake Tahoe. They call themselves "The best kept secret in Tahoe" if that tells you anything about how you'll have the mountains entirely to yourself when you book with them. They also offer single-person, small-group, and large-group rates. So if you are coming by yourself or as a couple you can join an existing group. If you want to book a larger group, they can handle that too.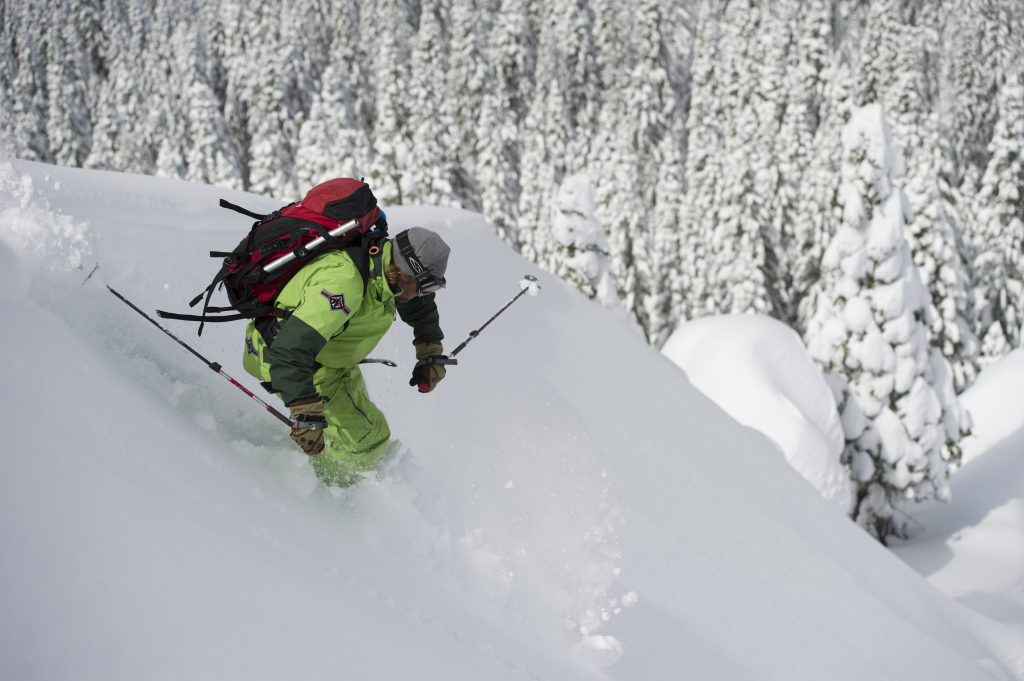 The company has NEW expanded terrain options—located between Palisades Tahoe and Sugar Bowl resorts. Most guests stay in the Lake Tahoe region and take advantage of the resorts in the area as well; a nice bonus when it comes to their location. Lake Tahoe is also incredibly easy to get to from most anywhere in California, making it a popular spot. All the more reason to escape the crowds on a powder day. The team at Pacific Crest Snowcats has great customer service folks and friendly guides who know how to make your trip memorable.
5. Sandpoint, ID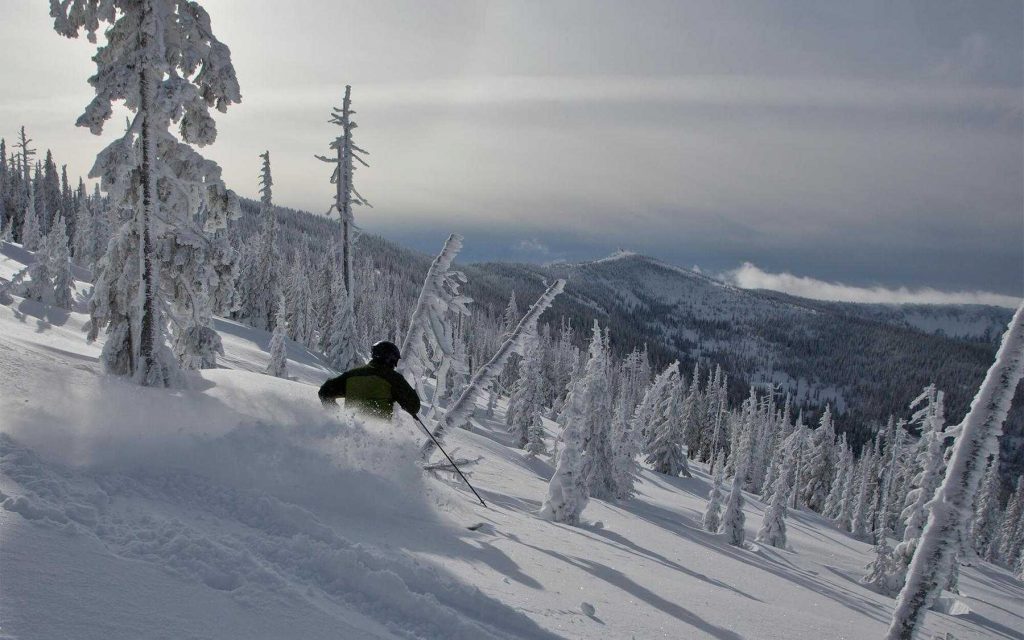 Selkirk Powder, located in northern Idaho's Selkirk Mountains, is a family-owned and operated cat skiing operation that has been operating since 1983. The company has access to the area behind Schweitzer Basin and rides on 4,350 acres of terrain and offers the best experience in Idaho for skiers looking to experience some world-class powder skiing. They do their cat skiing off the summit of Schweitzer, opposite of the ski areas, and have access to powder fields, pillows, and what they call "super glades."