One of the most common questions we are asked is when is the best time to go heli skiing in Alaska. Now, why is it such a common question? First off, skiing is absolutely epic in Alaska and it's definitely a once in a lifetime experience and a goal you should aim to check off the skiing bucket list. As the heli ski season in Alaska is one of our most popular trips, we thought now was a good time to give you some handy pointers.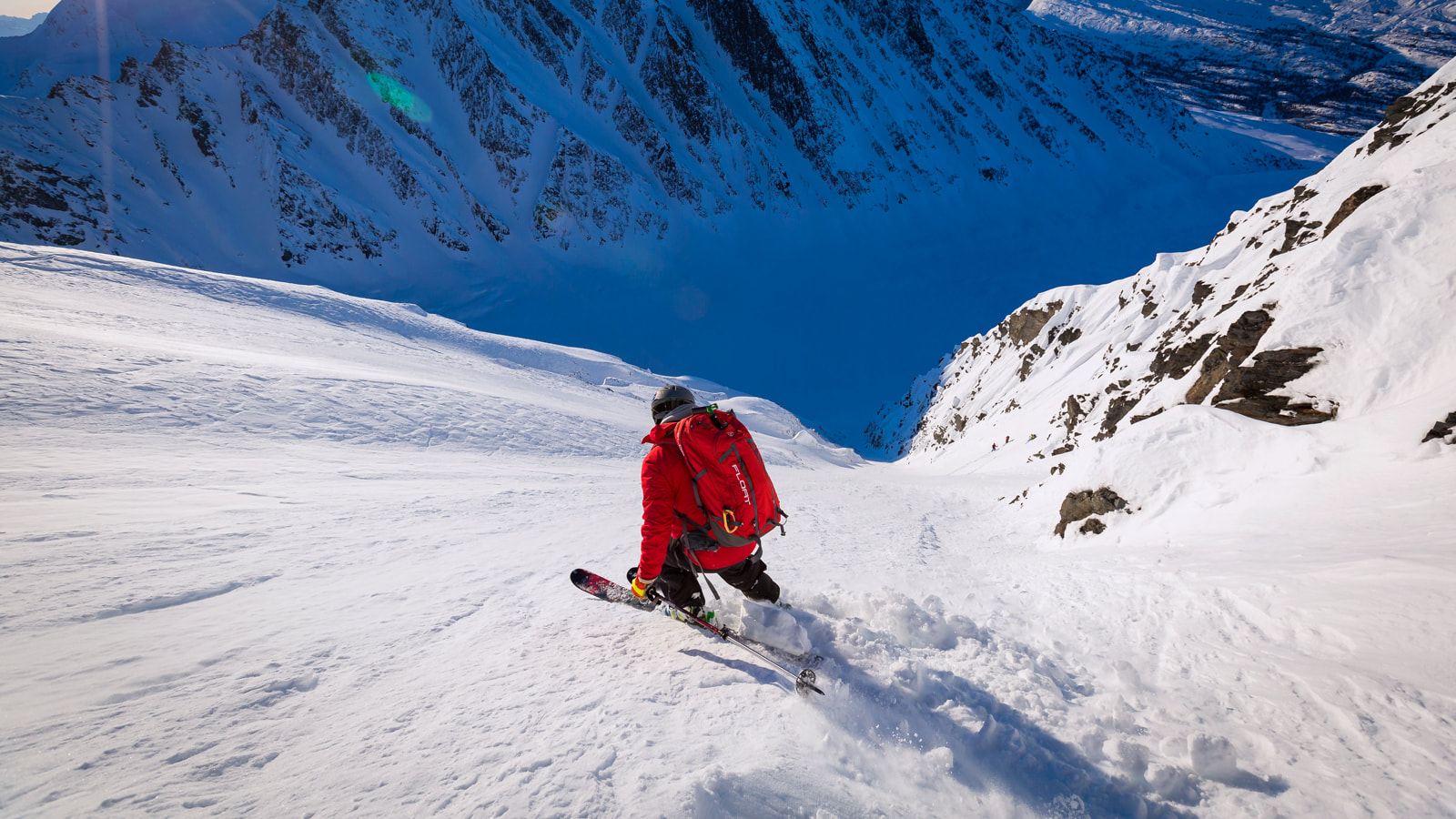 Heli Skiing in Alaska
To get started, you must have a clear agenda for your trip! Who needs that extra stress of getting back to work – this is your leisure time – so clear out at least a week (including travel). We aren't just saying this to bust your knees. Weather is very unpredictable in Alaska and you may need a few extra days to play around with, especially if the weather prevents you from getting in the air. Mother Nature is nothing if not unpredictable, so plan your heli ski dates around the prime windows and leave a few days for wiggle room.
If you're like us, you are a planner at heart and have already scheduled out your visit around the rest of your life /work obligations. Next, you have to be prepared for what to expect depending on the skiing season and how it will affect your trip. What type of conditions are you looking for? The best heli ski trip is one that suits your needs and desires. Keep reading to learn more about the heli skiing season and certain factors that are 'need to know.'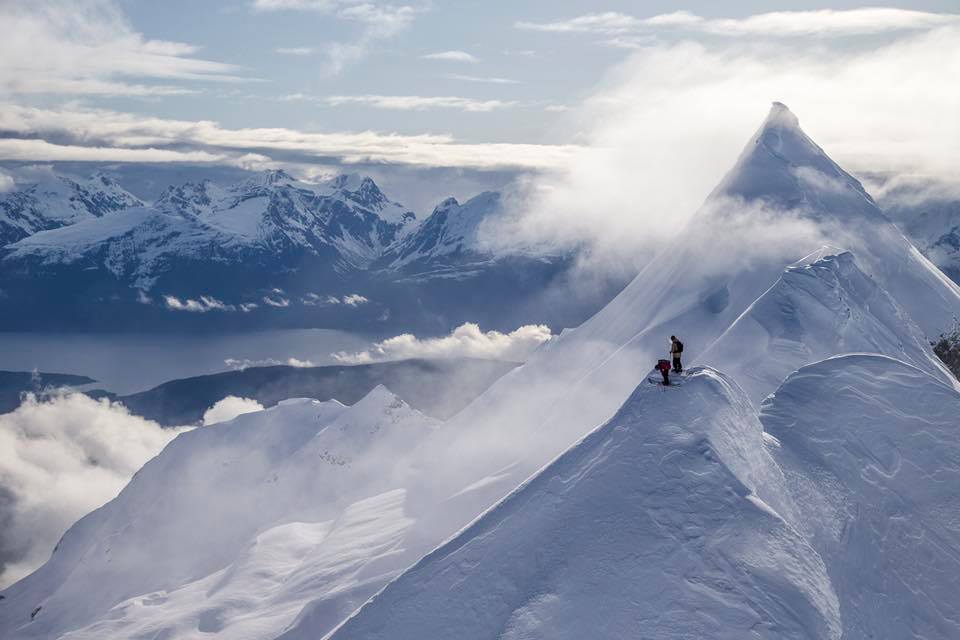 The Heli Skiing Season as a Whole
The most popular heli ski season in Alaska starts in February and ends in late April. The season is relatively short due to the lack of daylight hours earlier in the year. The shortest day of the year in Alaska is usually sometime in December and only lasts an average of 4 hours! Though the season and the days are short, there are many advantages to planning heli skiing during this time. Take a look below at the monthly stages of heli skiing in Alaska.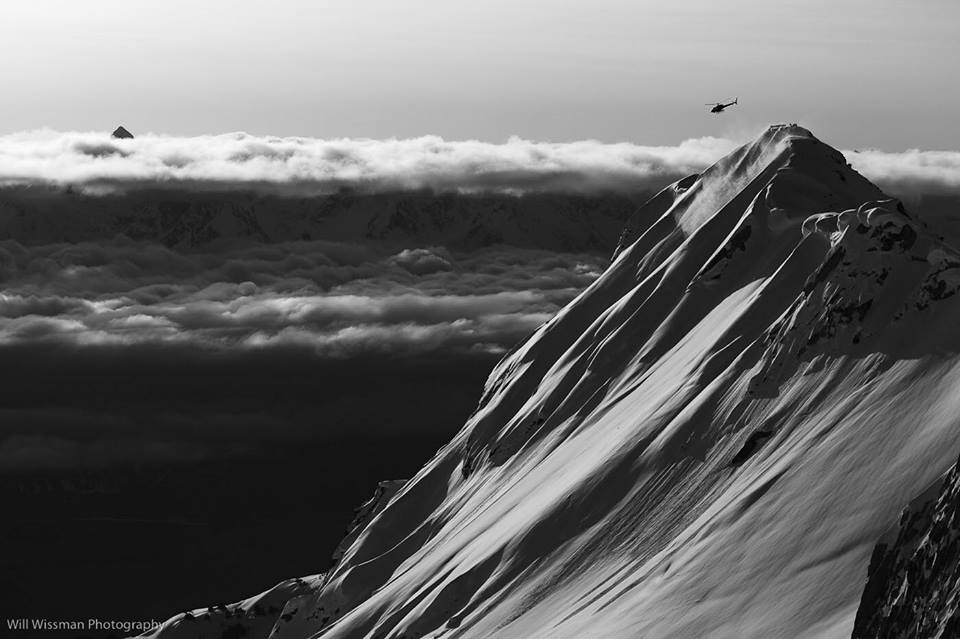 Early Season Heli Skiing (February):
February means there are already quite a few layers of snow-pack that have built up during the last few months, so the snow quality next to flawless (think powder runs). In fact, February is one of the most popular times to go heli skiing in terms of the quality of snow. The temperatures are frigid cold and large snow-storms are constantly rolling though, making the tracks fresh daily. The only downside is dealing with Mother Nature and how often weather can flip. The days are still very short and weather does tend to reduce the amount of heli ski flying time. Going for the cat skiing back-up option is always a good plan, which is available with many of our operators.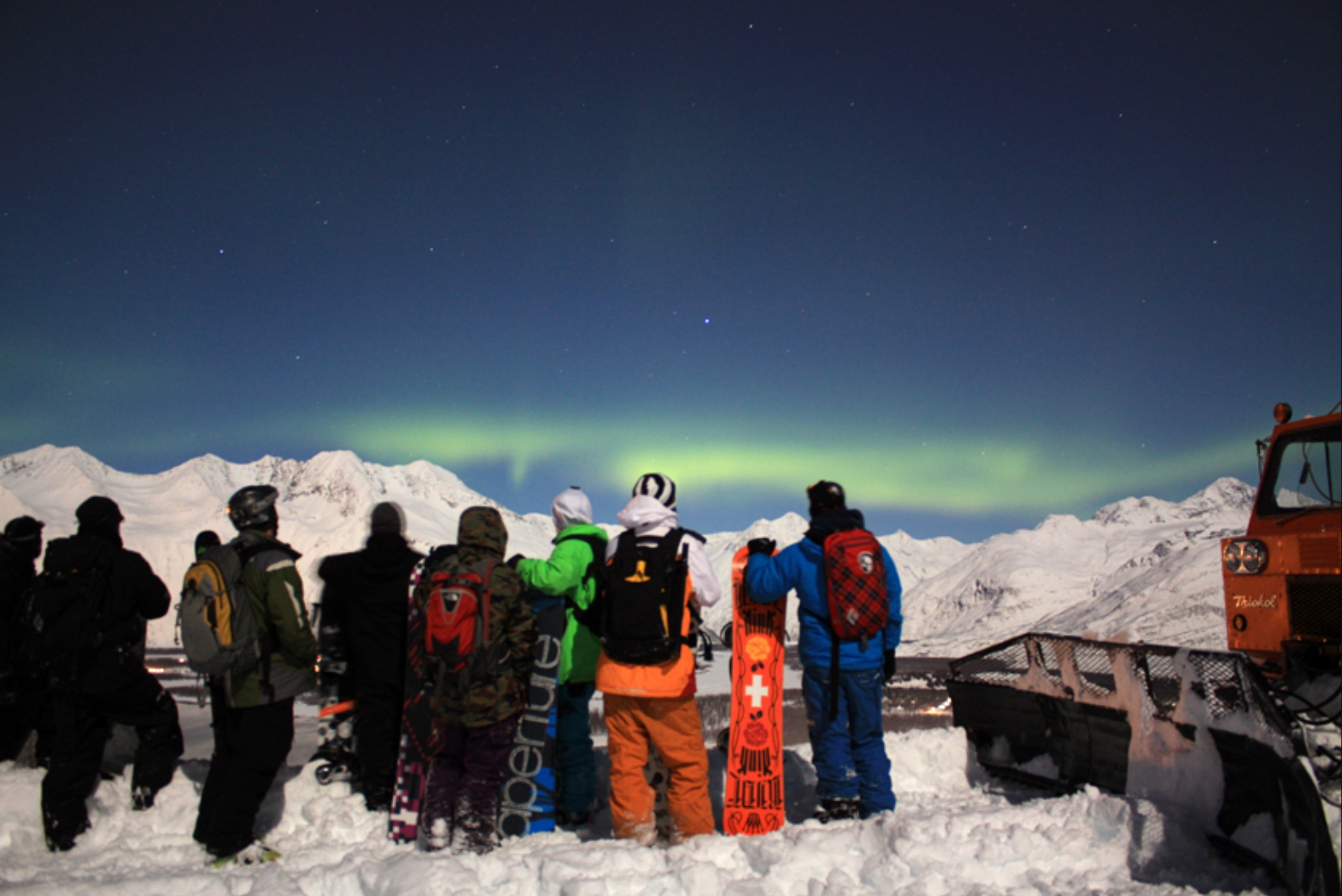 Mid-Season Heli Skiing (March/April):
Mid-March to mid-April is the most popular time to heli ski in Alaska because the days are longer, which gives you more opportunities to ski. The temperatures are still relatively cold with some regular snowfalls expected and storms here and there. Essentially, you can strike a balance between daylight, conditions, and stability in order to have the best experience possible.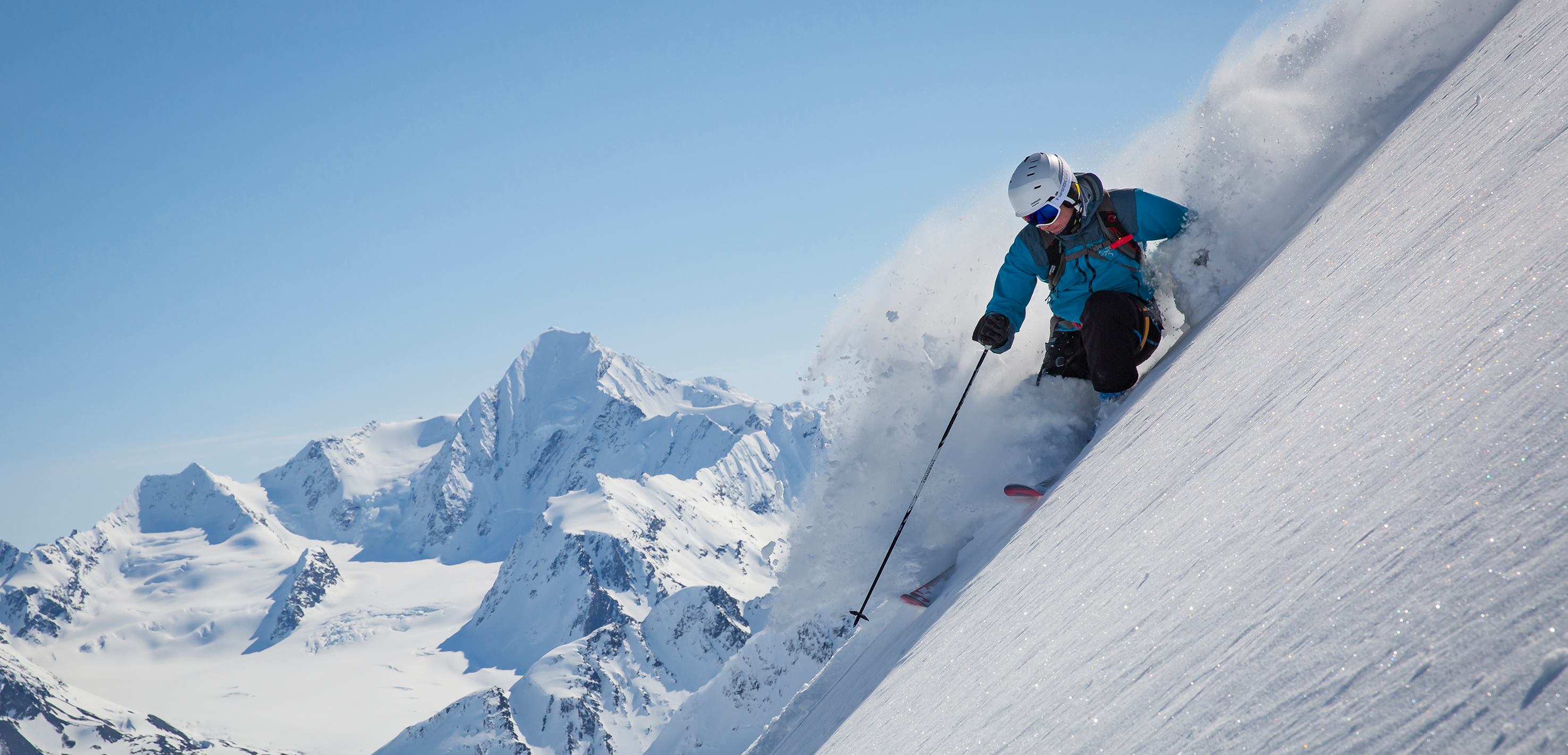 Late Season Heli Skiing (April):
By now, the short Alaskan winter days have now lengthened in time by a lot, making this a perfect to go heli skiing, especially for those who want to ski all day long. Since it is warming up, you probably won't get fresh, light, and dry powder. However, what you will get is some solid weather without extremes, meaning more flying time! You'll have a more stable snowpack which allows you to ski more of the steeps – another reason why Alaska is such a special hotspot for spring heli skiing.
Heli Skiing in Alaska Price Watch:
The prices are pretty consistent throughout the season, except for the first two weeks of the season which can be at a discounted rate. To track prices of trips you are interested in, create an account on Heli and simply add the package to your radar. You will get alerts as new dates are added for that trip or if prices change.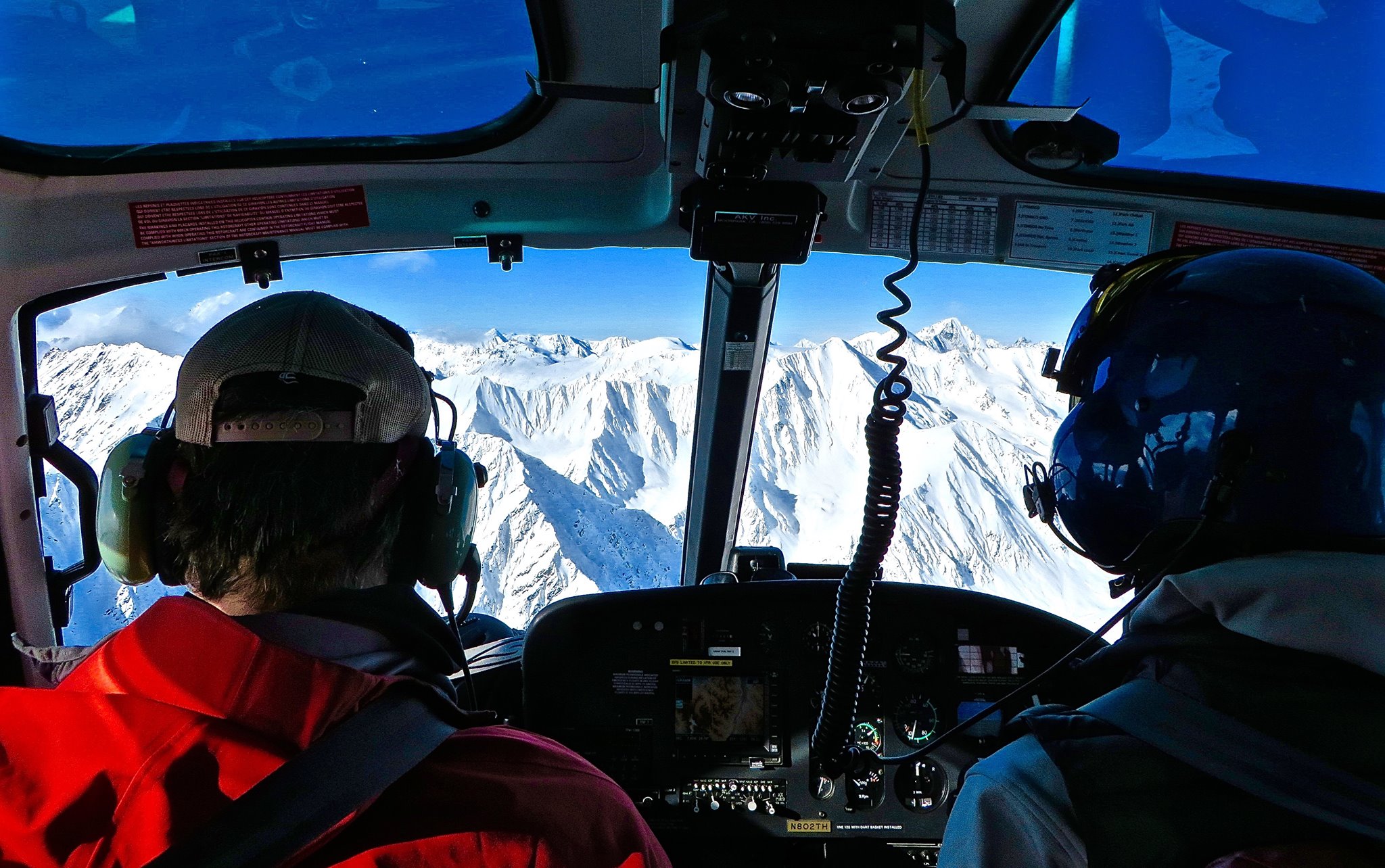 Final Thoughts
This is all up to you, but with basic guidelines, you can make the most out of your heli skiing trip to Alaska. It depends on your preferences and what you want the most in your trip (more storms, fresh snow, more daylight, etc). Make sure you plan your trip according to your preferences and keep an eye on the weather surrounding that time. Trip insurance is always a great idea, as is understanding the refund and cancellation policy for the operator you choose (we can help you with that). Happy heli skiing!