Traveling to your destination, getting hyped up, and experiencing the adrenaline and excitement that comes with heli skiing is indescribable. It is a once in a lifetime experience, but we hope you get to experience it more than once. There's so much to prep for, and even more to be ecstatic about. Let's take a quick look at what you can expect on your first heli skiing experience and how exactly to prepare for it.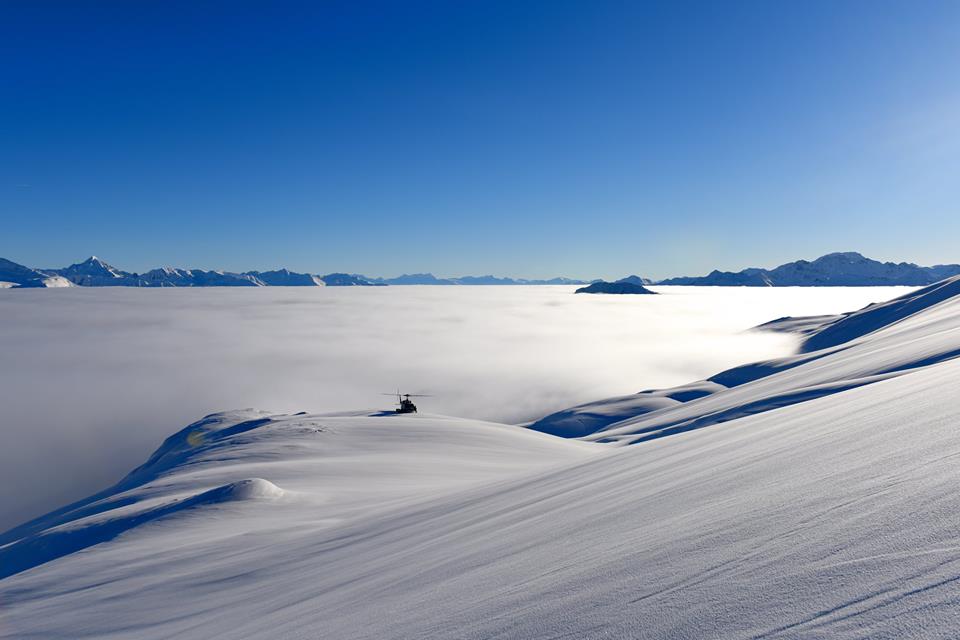 WHO CAN GO HELI SKIING?
For a quick answer, you need to have at least at an intermediate skiing ability. Heli-skiing is definitely not for beginners, but again, you don't have to be a professional by any means. You also don't have to be an alpine-extremist-adventure junkie… but there's no harm in being one! Just know how to ski blue runs smoothly with confidence.
Heliskiing truly is exhilarating – long runs, no people, and perfect powder. Trails or runs aren't groomed, which means there won't be hard-packed snow. No hard-packed snow also means that you might need different equipment and a slight shift in technique compared to resort skiing. Heli skiing is the perfect introduction into skiing powder. A guide will take you to terrain that is suitable for your skill level and match you with people who have a similar skill level.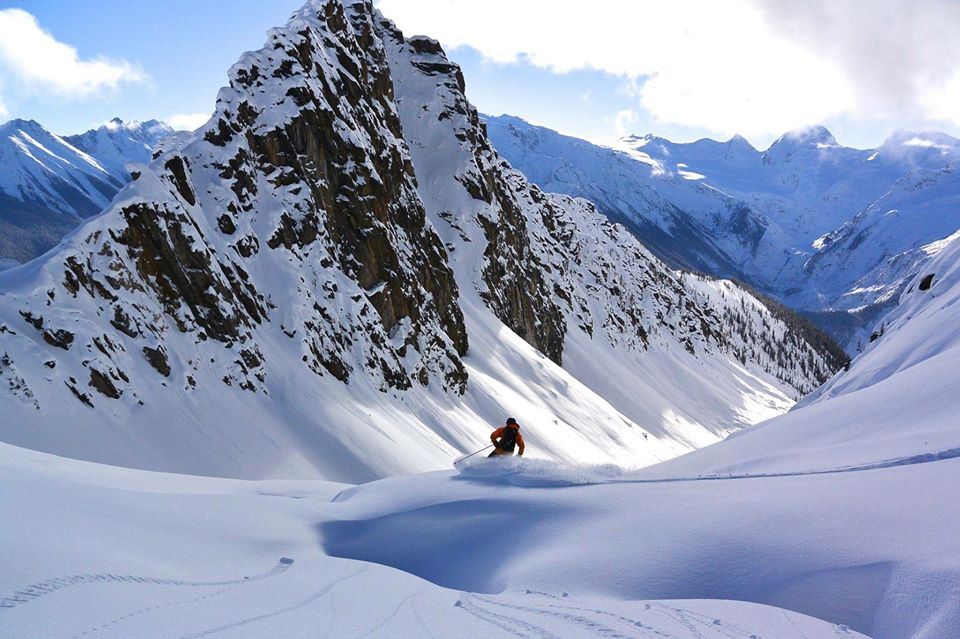 Heli skiing can be as extreme or gentle as you make it. The mountains won't be completely saturated with people and you won't have to deal with long lines at the chair lift. Keep reading to learn about what you'll expect on your first heli ski run!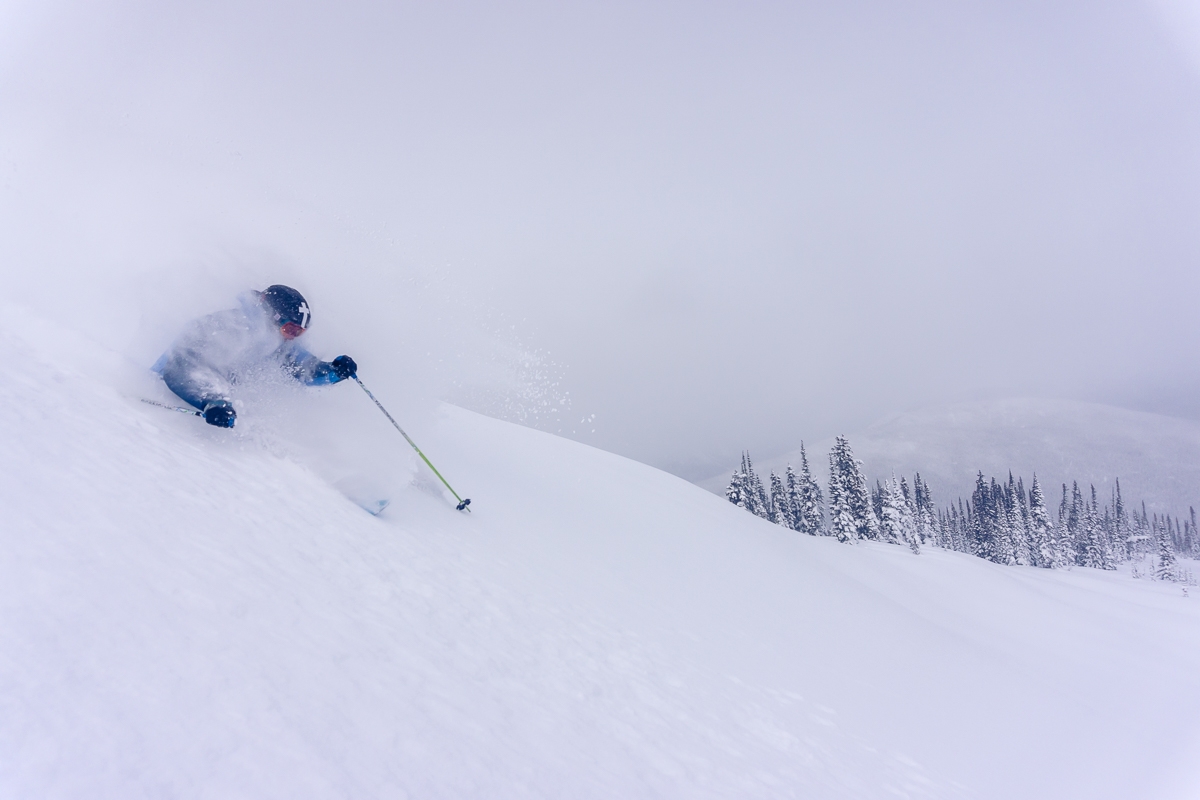 HOW FIT?
Be ready, because expect this adventure to be very strenuous! You will be skiing much more compared to resort skiing because the helicopter will be whizzing you up the mountain after each run. Be proactive and ready! You will be constantly on the move as you maximize the number of runs for each day.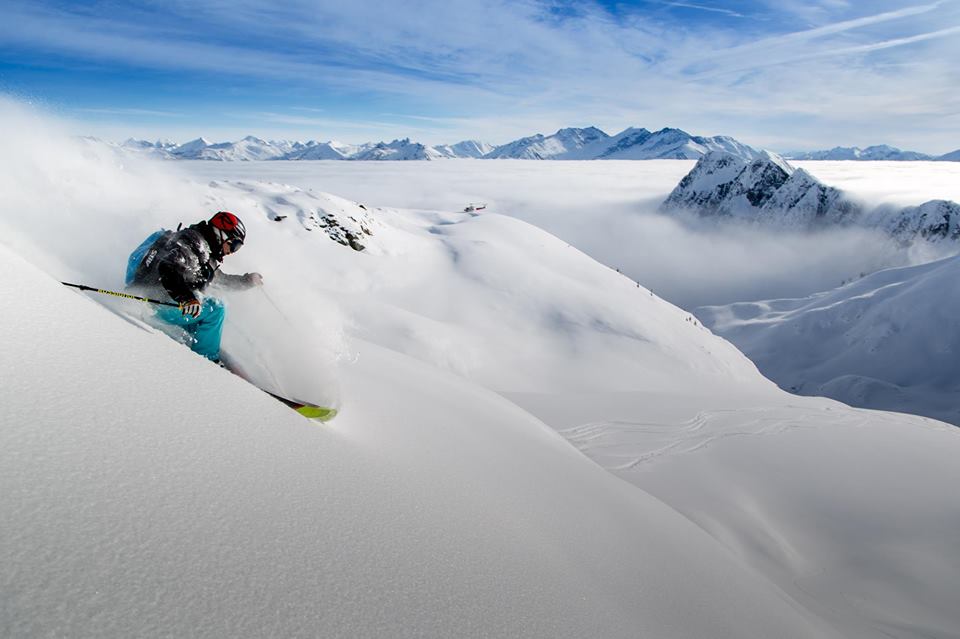 THE KIT?
Nothing really changes here – dress how you normally would for a typical day in the snow (many layers). You will need goggles that won't fog up and sit a safe distance from your face. A fitted and warm woolen cap or helmet that will protect your ears and stay put during fast skiing will be extremely beneficial. As always, never forget sunscreen!
Resort skiing typically uses thin skis for carving that has less transition from edge to edge. On fresh snow you want a wider ski so that you can float through the snow – but for first time heli skiing and learning to ski powder, normal skis are perfect.
When it comes to measuring your ability, most operators will have you take a quick questionnaire – your capabilities and skills will be broken down into four levels and you will be matched accordingly. Please, please, be honest with your answers or you might end up in an uncomfortable place for your skillset. Your guide will give you great tips on how to ride the powder efficiently.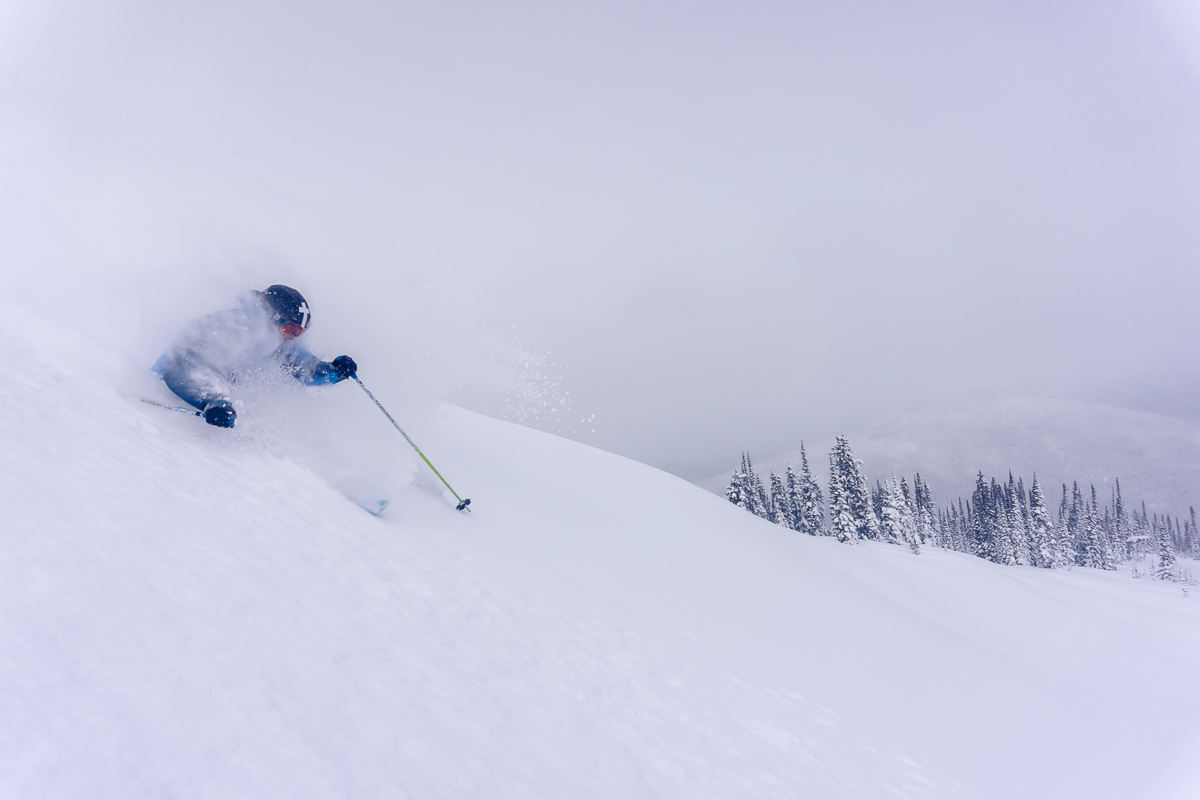 A TYPICAL DAY:
More than likely, your guided tour will start with a hotel pickup and you will be dropped off at the starting point. It all depends on where your heli skiing trip is based out of.
You will be promptly be briefed on helicopter safety, general safety, and how to use a transceiver. Shortly after, you will board the helicopter and enjoy a birds eye view of beautiful scenery – usually a 5-20 minute ride before arriving at your first run of the day. Lunch is typically included and you will sit in an alpine environment, surrounded by rolling mountains, blissfully undisturbed.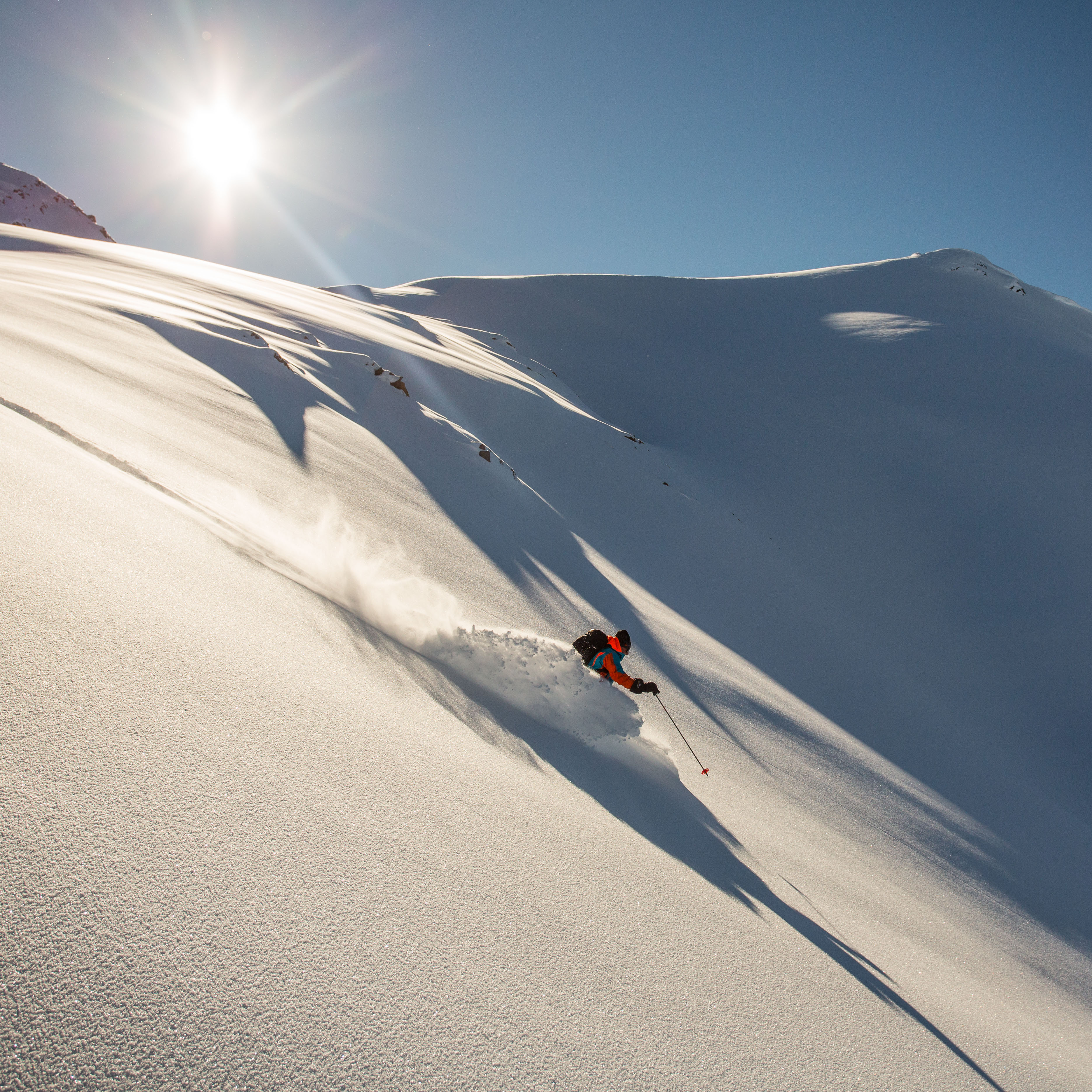 THE JUMP!
If you have conjured up James Bond fantasies of leaping from a moving helicopter, I'm sorry, but you don't actually jump out of the helicopter. The adrenaline will still be there though! The helicopter lands and you exit calmly on your feet. You are then completely surrounded by an alpine paradise – undisturbed, untouched terrain, pure bliss. Are you ready?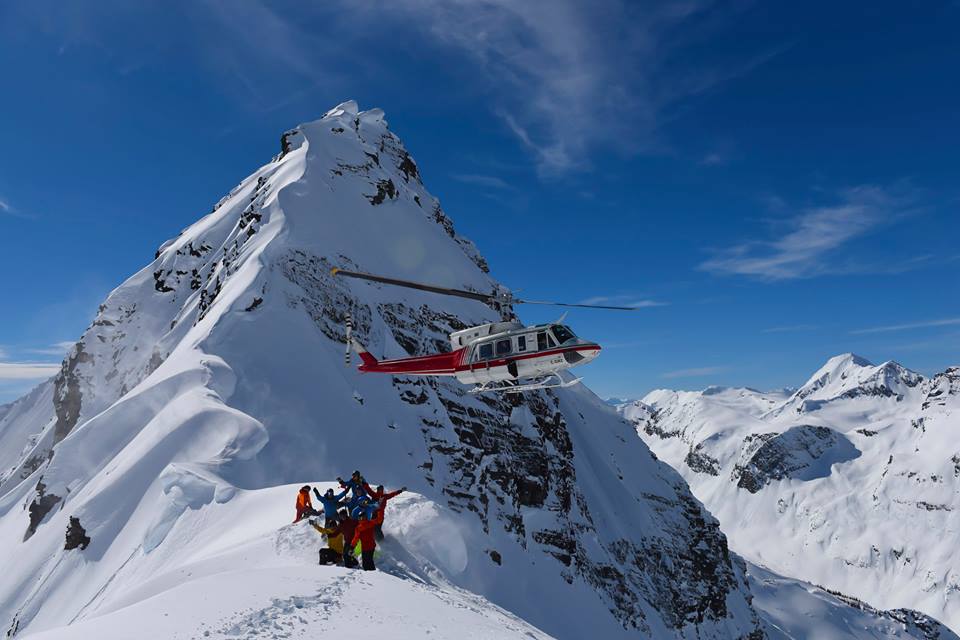 Final Thoughts
Being prepared is the ultimate goal to making sure your first heli ski experience is the best it possibly can be. If you aren't prepared after looking at the list above, you will most likely not have as much fun as you would if you knew what to expect. Going in blind won't be a fun experience for anyone. If you are decent at skiing, have researched, and have a need to let go of some adrenaline… you are ready!