Looking to travel the world for free? Maybe you're already the group organizer and it's about time you got rewarded for your efforts. Our ambassador program makes this process simple and trackable, applying credits to your account for each booking you drive through a unique and personal link.
Turning your network into customers on Heli and receiving a % commission is simple and easy. Not taking full advantage yet? Check out our quick tutorial on how to share links and receive credit.
Not an Ambassador Yet?
We can get you set up. The first step is creating a profile. But that certainly isn't where it ends. We can help you reach a new audience, grow your following, monetize your social accounts, or help promote your latest project. This is why group leaders, athletes, artists and industry professionals are choosing to become an Ambassador with Heli. See below the steps to become an Ambassador.
Visit the site and create an account.
Our site can be accessed via desktop or mobile.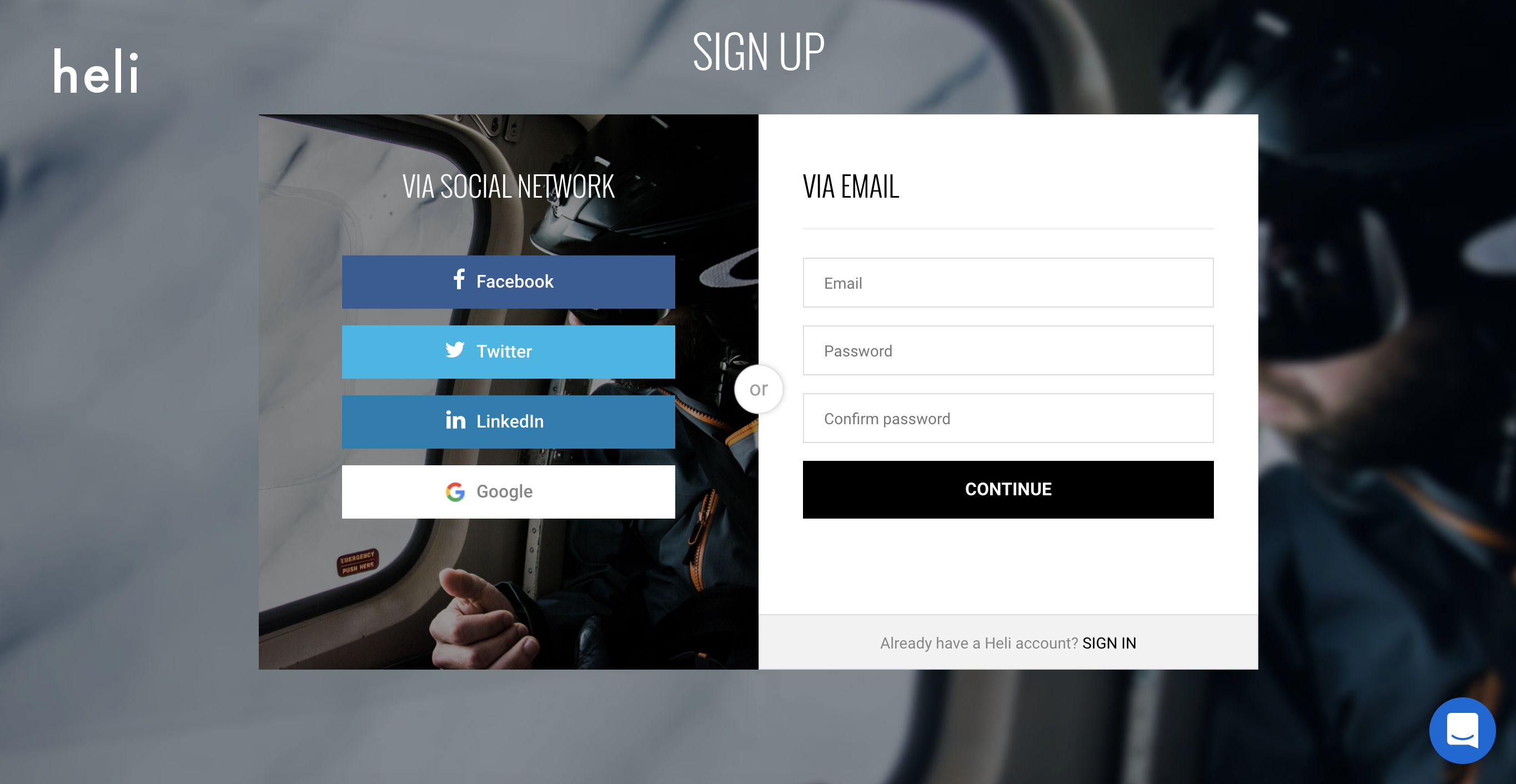 Build your personal profile on Heli.
Create and complete your profile on Heli. Be sure to to showcase who you are by uploading a profile image, cover photo and writing a description.  Use high resolution images and optimize your personal brand. Connect your Instagram account. We don't want our Ambassadors to be anonymous.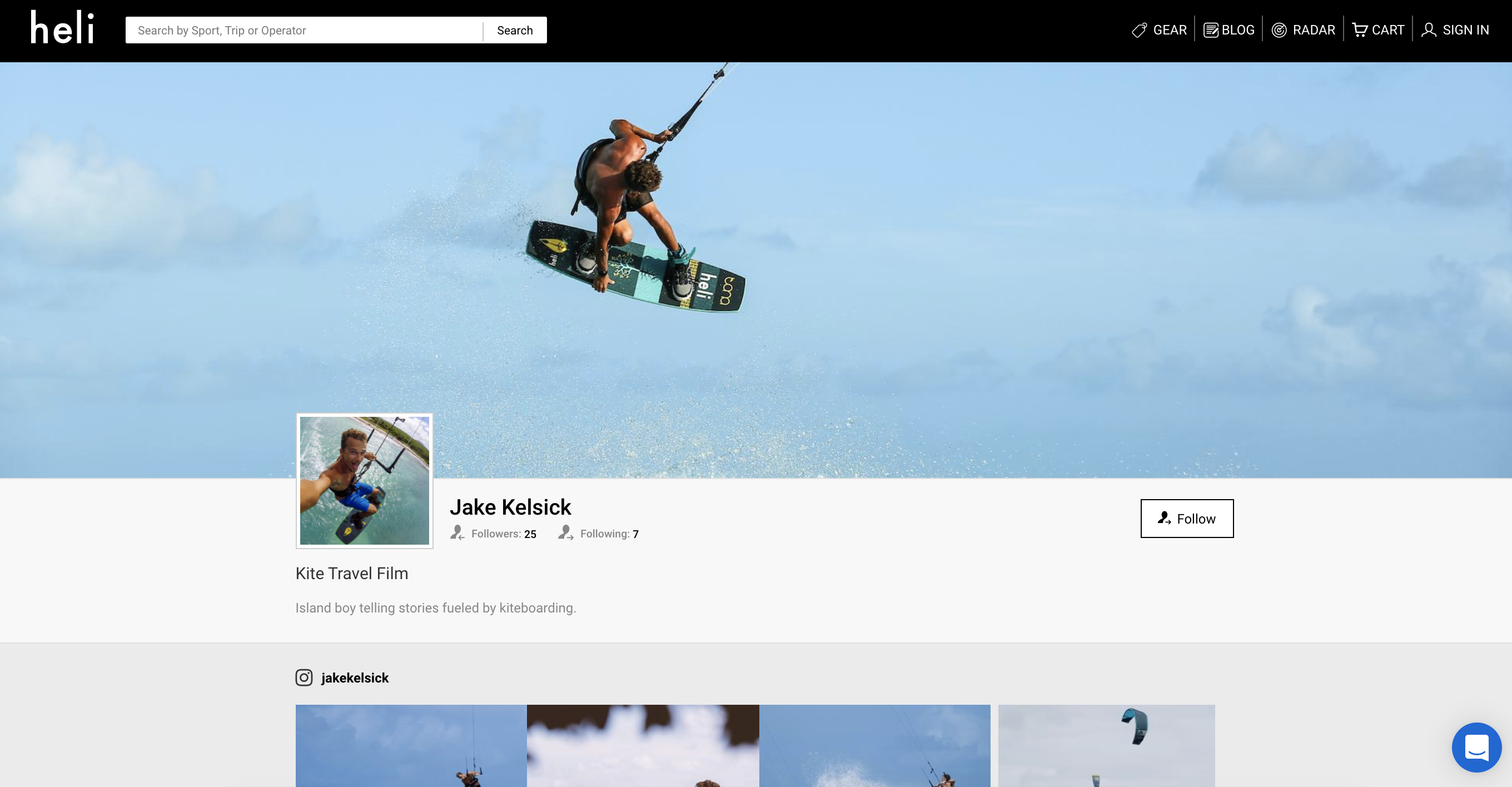 Apply to become an Ambassador.
It is important to clarify that not everyone gets to be an Ambassador. This status is reserved for best-in-class athletes, content creators, and on-brand salespersons.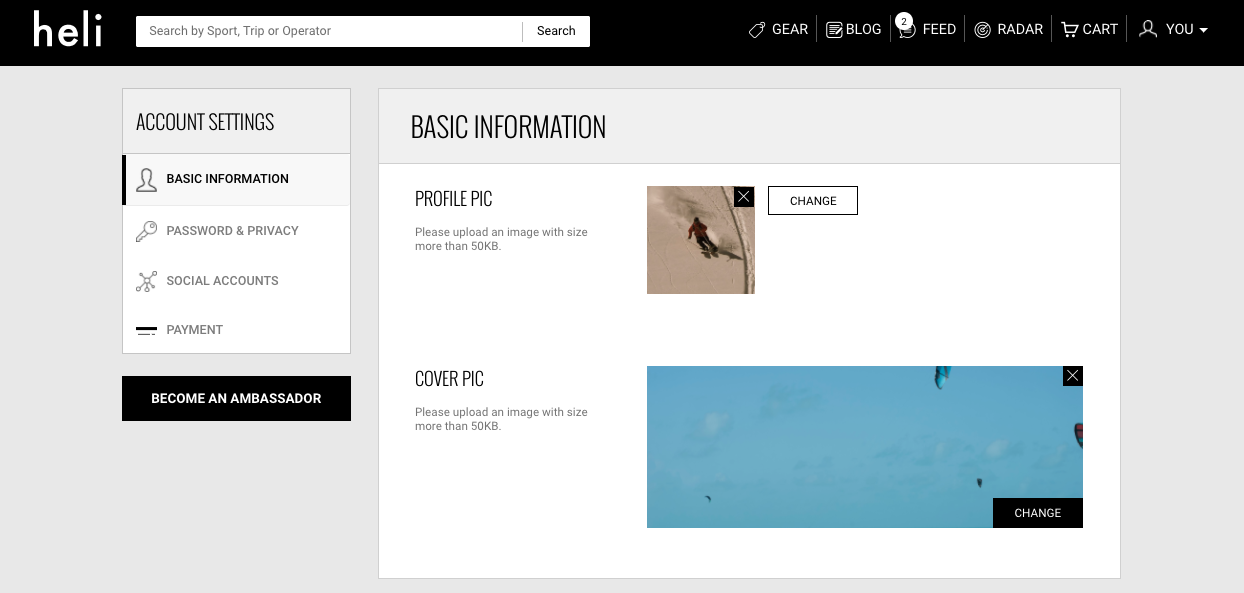 Share trips & earn commissions.
We have built referral analytics into the platform for Ambassadors. Search for trips using our homepage; when you see something you think your fans would like and share a trip, your unique URL will track the number of sign-ups, views, shares, likes, "Add To Radar"s, and purchases. Pro Tip: use your Instagram story swipe up link, "link in bio", Facebook account to share out adventure links.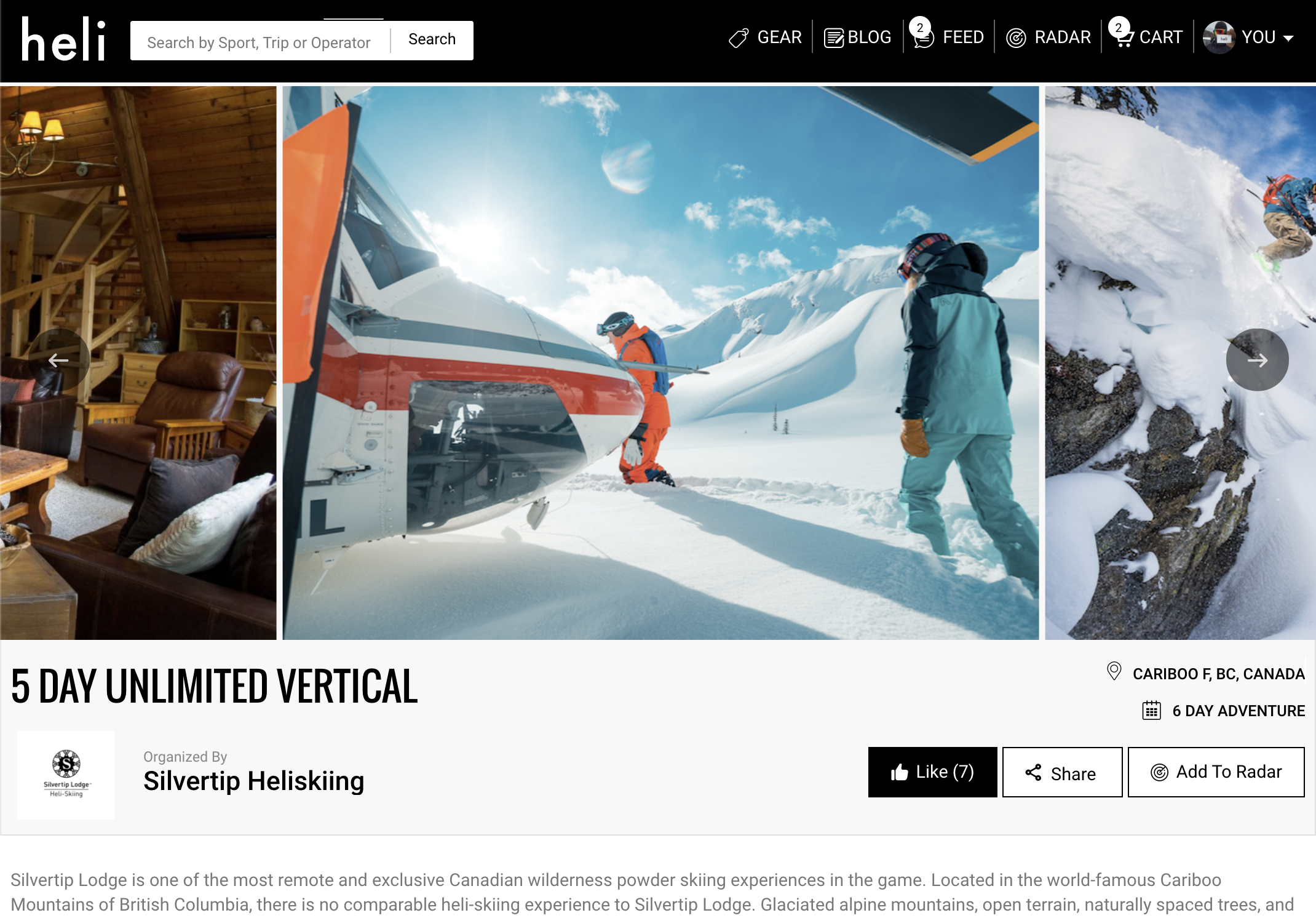 5. Get credit
You'll be able to see the credit you've earned in your account settings. You can apply your credits to a trip right away, save them for a future trip, or even get paid out directly.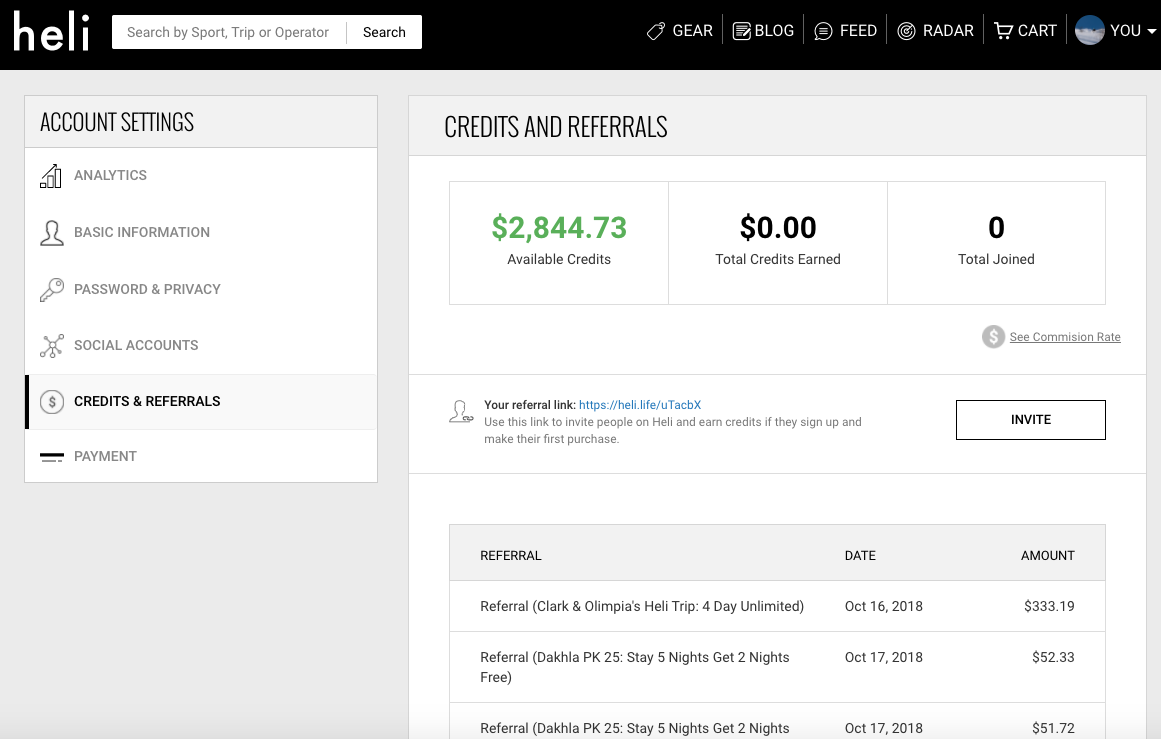 Collaborate with Heli.
We are a resource for you. We partner with athletes, artists and brands to help promote their latest project or amplify their voice on social. We do this as a way to support our community, but we need your guidance. It's easy and informal. Just DM us or email to notify us when you have new content you would like to promote or tag @heli on your posts and stories.

If you have any questions, you can contact clark@heli.life.
Questions or want to join a trip? Give us a call! 1-888-420-6534