"Messy hair, sandy feet, salty hair" 3 things Austria's finest, Anita and Janina live by. From Greece to Brazil to Egypt to pretty much anywhere there's wind, the My Salty Sister's have created a culture where the only goal is to live the kite life! They strive to share energy with "other like-minded women from all over the world." Not just by teaching them on the water but in their lifestyles and by creating a community that that brings a diverse crowd of "mermaids" together. We had a chance to ask the two founders about how they came up with the idea of My Salty Sisters and how they took their network of empowered women to the next level.
Anita and Janina:

Ocean Souls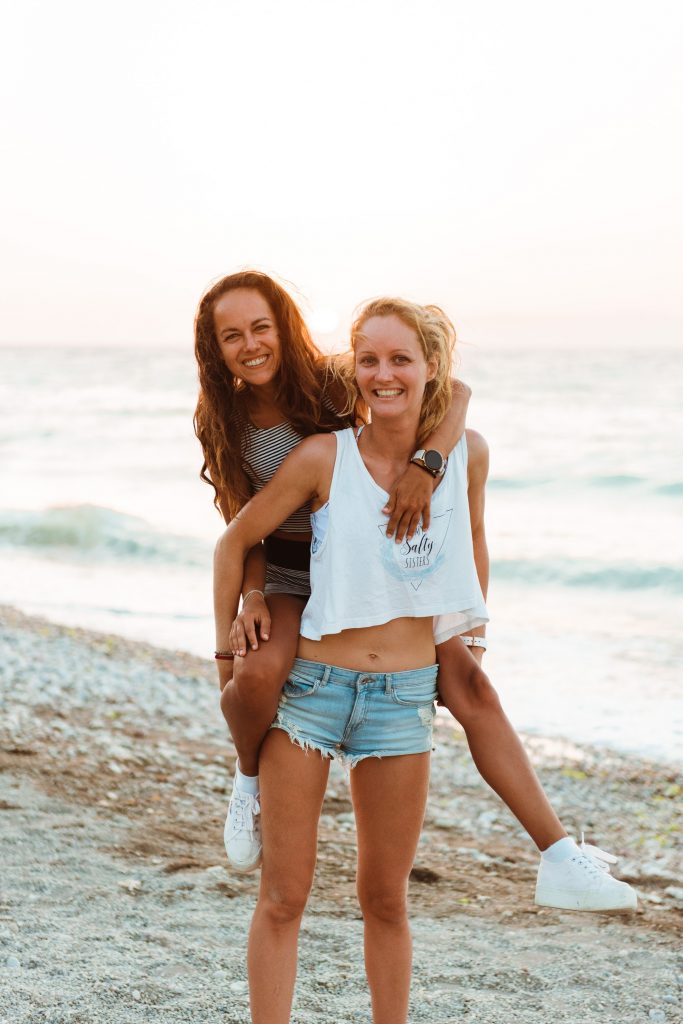 We started with a simple question, How did you two get involved?
"Both from Austria, both passionate kitesurfers and travel addicts. Together we realized that this sport is so much more than just big jumps or challenging tricks: It is about this pure feeling of joy and excitement when you get on the water. Sharing this special experience with someone makes it even better and we are always amazed what kind of powerful energy gets unlocked in a group of women, who support each other on and off the water. It is exactly that feeling we want to share with the world."
My Salty Sisters put ability levels aside and believe that supporting each other can change their lives, society, and the world of kitesurfing. While putting safety and an enjoyable environment at the forefront of their operation, Janina and Anita have gained many lady-like followers. They have been best friends ever since the bond began in a women's gym in Vienna, Austria. From there, they knew something special was brewing. They decided to combine their love for travel and started to explore the world by taking their talents to Latin America where they both got gigs at a local beach bar in Panama. Being down there and surrounded by offshore gusts, the love for kiting began.
Panama offers big possibilities for kite surfers and the growth of the sport is wildly growing. Janina and Anita got right into the mix, and it quickly became their new obsession. Hopping around to different spots spreading good vibes to everyone they met, they started to gain more Salty Sisters.
My Salty Sisters: Why Us?
We are offering trips in different seasons at different kitesurfing spots all over the world – join us, whenever you are free!

Anita
Anita and Janina will take you in with open arms. Offering different retreats throughout the year, they allow it so all members are able to join in on the fun. Every spot they pick is in season and always windy so there's never a doubt that it will disappoint. Your skills will be dialed in no time with Anita and Janina behind the wheel. When you're not kiting, they offer workshops where wellness and yoga help connect your body and mind. Along with daily workouts, mediations, stretching and a plant based nutrition.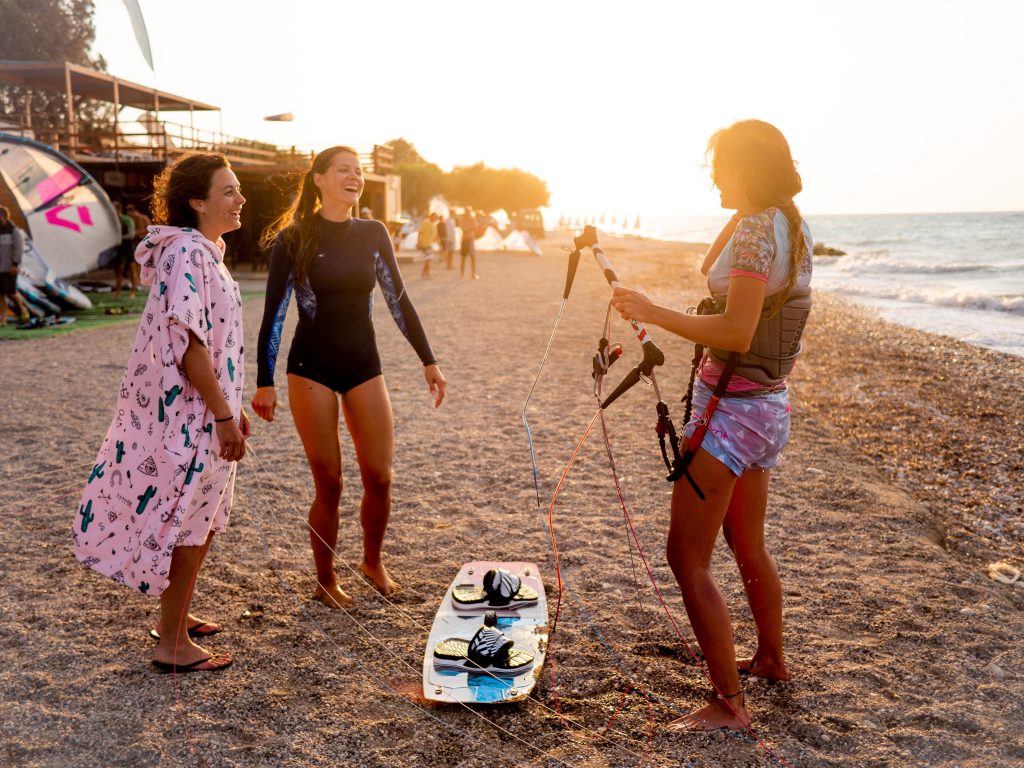 Whose allowed to come on the retreats?
My Salty Sisters offers empowerment & kite retreats for women – so, ladies only! All levels are welcome, and we focus on providing a safe, supportive and enjoyable environment for our participants.

Janina
Apologies to all the men out there, grab a seat and stay home because you are not welcome. It's an an adventure strictly for ambitious women and will remain that way. Anita and Janina have made their dreams a reality and hope for more women to join and experience it with them. To all the ocean dreamers, adventure seeker and kite enthusiasts women out there, check out My Salty Sisters and see for yourself what it's all about.