GLDMND: Noun. A rich + plentiful source of something inspired. Founder Nicole Lindstrom forged her own brand with the vision of the gold that lies within the mind, not in wealth. She's strives for self discovery and wants her following to use her practices as a friendly source of inspiration. Nicole has been hosting retreats, workshops, classes, and courses around the world for over decade. Are you an adventure and food enthusiast looking to go on culturally rich exploration through Oaxaca, Mexico? Look no further, join Nicole for a 10 day journey through four contrasting locations – from downtown, through the mountains and jungle to the beach, enriching each uniques offerings.
GLDMND: The Friendly Founder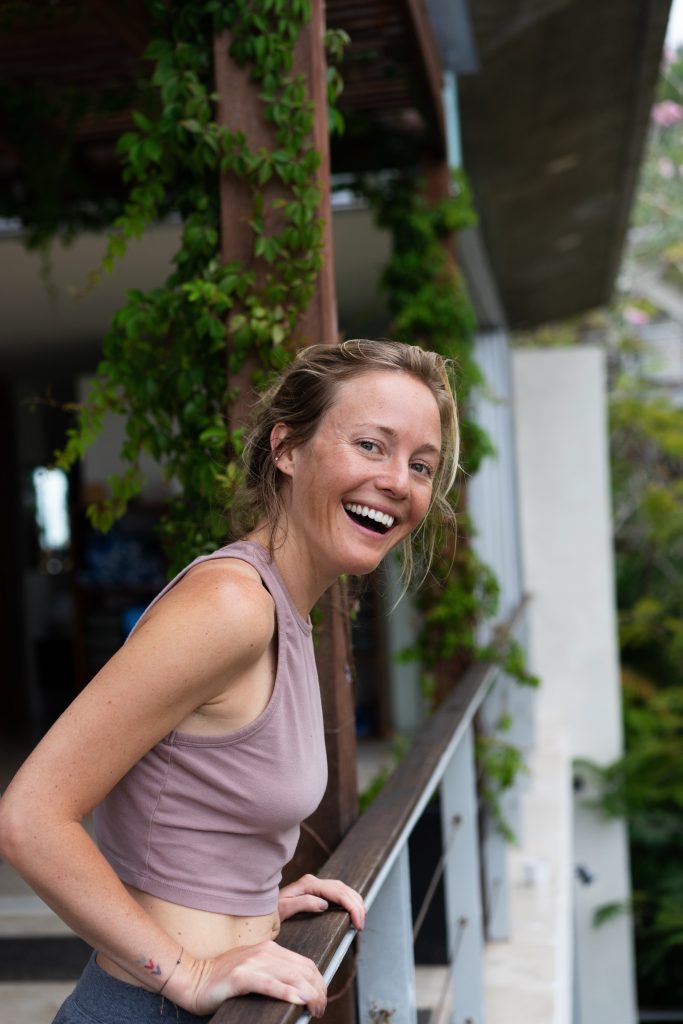 We asked Nicole a little bit more of who she is and how she came up with the idea of the retreat.
I am the founder of GLDMND and have been hosting trips around the world for over a decade.

I have intentionally designed this trip to include all my favorite elements of exploring a new place – amazing + authentic dining experiences, exploration of local art, crafts and culture, connection with locals, and spiritual ceremony traditional to the location.

Everything is curated through the lens of what I find to be the most enriching and inspiring, with the ultimate goal of rejuvenating and igniting mind + body + soul.

Nicole Lindstrom
Oaxaca is spot where travelers and foreigners go to look for a quieter, more authentic experience due to its local cuisines, cobble stone streets and mezcal. This trip surely dives into all of the above, with the 4 unique accommodations and tastes of fine dining and home cooked meals, you will not regret coming on this mind and body exploration.
The Retreat: When is it and what to expect?
This trip will be held in May, the end of Oaxaca's dry season. We will enjoy the sun before the rainstorms come and focus the majority of our time outdoors – with time to rest and relax during the heat of the afternoon.

My favorite part about this adventure is the wonderful people and communities we will experience throughout. Every person along our journey (experience facilitators, tour guides, hosts, drivers, friends) is incredibly kind and genuine. Seeing Oaxaca through their eyes and stories is what I find to be most captivating about this region of Mexico. They are inherently spiritual, deeply connected to land, place and people. I cannot wait to introduce you to all of them!

Nicole Lindstrom
After those long winter days, this is a perfect escape for one to join and to kick their summer off on the right note! During the 10 day excursion, Nicole has curated a fully dialed itinerary that will allow the group and individuals to explore the areas while having time to relax during the workshops and free time.
Region Rundown
City: You will stay in a 3rd generation private home in downtown Oaxaca. Passed down from her grandmother, your new host has done a stunning job of weaving together the old with the new – in a very comfortable and quiet abode. Within walking distance of everywhere you will visit, this will be your sanctuary between adventuring to the city's famous markets, boutiques, galleries and restaurants. Food and street art tours, introduction to mezcal and lastly a Cacao Ceremony are all apart of the plan.
Mountains: On your third day, you will drive up into the mountains to explore the small villages of San Jose Del Pacifico and San Mateo. Your Mountain Lodge is located above the cloud forests and breathtakingly stunning. Here you will enjoy more great food and hiking through the woods. On your 4th day – the group will visit Relato Nativo's studio – where she will lead you through a 3 hour workshop, incorporating flowers and plants from her garden.
Jungle: On your way to the beach, you will stay at a Coffee Farm that has been producing coffee since 1871. Sitting on 300 acres, your glamping tents have an incredible view of the surrounding area. Here you will cool off in their swimming pool + many waterfalls and enjoy falling asleep to the soft night sounds of the jungle. In true glamping style – you will have the opportunity to deeply immerse in nature with the comforts of hot showers, cozy beds and delicious meals with the best coffee in all of Mexico.
Beach: After 6 full days of epic adventure, you will land at the beach in the groups very own luxury oceanfront villa. Here you will have three days to completely unwind and enjoy the sun and water. You will start each morning here with a yoga x breath x meditation class. The day will be yours to do what you choose – from relaxing poolside, to walks on the beach and exploration of the nearby towns. Each night you will enjoy a fresh, sunset dinner all together.