After long days, months and even years of countless hours on Zoom, Slack, and Whatsapp it was time to get the Heli squad together…and what better place to do it than Baja, Mexico. Where Topo Chico flows like wine, 50 different hot sauces crowd the dining table, and wild winds gust from the shore. It's simply a special spot for kite surfers, divers, and mountain biking enthusiasts all around the world.
La Ventana: A Peaceful Natural Paradise
About a 2 hour drive from Los Cabos International Airport, through dried up rivers and fields of cacti, you reach La Ventana. A charming village where foreigners come to kite surf from all over the world. Discovered in 1985 by salty American windsurfers, it has become a place for water sport adventure seekers.
The first two nights we stayed at Pelican Reef, where our host treated us like kings. Checking in on us daily, planning delicious meals around our packed itinerary, and overall making us happy campers. Very neat setting where there are more than a dozen unique houses on the compound that are owned and rented year round.
After our stay at Pelican Reef, we hopped in our van for a quick half hour drive over to Gran Sueño Resort in the scenic La Paz. This oceanfront compound hosted all eight of us under one roof. Fit with a full media room, weight room, and infinity pool, this modest escape allowed us to dive deep into Heli's goals and how we can achieve them. The true purpose of this trip.
Rancho Cacachilas: Mountain Biker's Heaven
This hidden gem got the whole Heli crew buzzin' immediately upon arrival. Just a small concrete hut off the main road, Rancho Cacachilas offers top of the line bikes, ebikes and gear for all sizes and levels. Unlike the packed dirt our Colorado and Montana boys are used to, this singletrack terrain was soft and sandy so it definitely took some getting used to. A few us took some diggers right out of the gate.
Christopher, our guide, was absolutely hauling up front keeping a steady pace while making pitstops at various historical sites and rattle snake dens. If you ever happen to ride here, be fully prepared for a wide variety of terrain. After 13 or so kilometers of switchbacks and downhill trails, we were rewarded with a cold cervesa and an authentic homestyle lunch up on the ranch. Highly recommend this spot for intermediate and expert shredders.
After our descent, our very own Ethan Fischer asked our guide a few questions. Tune in below.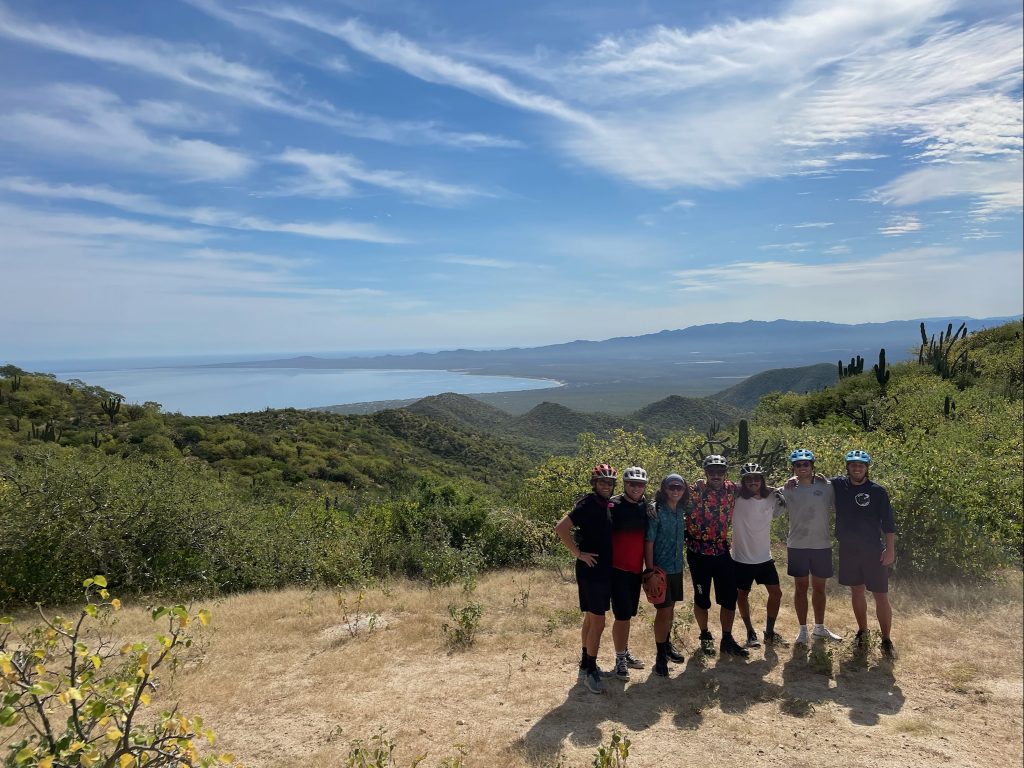 Nomad Kitesurf School: Smiles & Vibes Only
Nomad Kitesurf School, located in the heart of La Ventana over the shores of Mar de Cortez. Drive down a rugged road and park right on the beach, this school is a special place not just due to the world class wind but for their deep-rooted passion for the sport. From the owner to the instructors, everyone we met here was a blast and energetic about teaching us kitesurfing for the three days we were there. While a handful of the seasoned Heli guys brought their own kite gear and knew the ropes, a few of the rookies took lessons each day. This laid back escape had great rental gear selections for all levels and sizes. You can truly see first hand how fast the sport of kitesurfing is growing.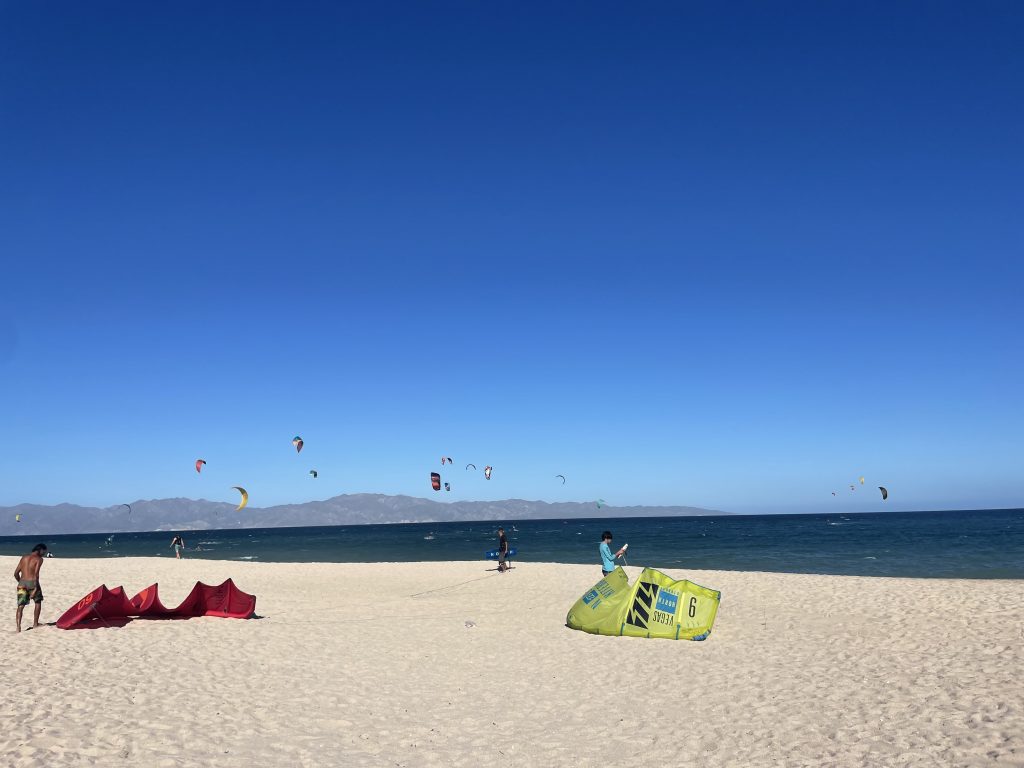 Check out Nomad Kitesurf School
Wild Canyon Bungee Jump: Rule #1 – Don't Blink
With everyone traveling from all parts of the world, a few of the Heli boys arrived early to Los Cabos and what else would 3 adrenaline heads do while they wait? Find the nearest bungee jump operation. Wild Canyon bungee tour is the only place that uses a gondola in all of Mexico. They hosted an unforgettable thrill that got our boys' retreat off to a hot start. Hear what our co-founder, Andy Culp, had to say about the experience:
"I had never been bungee jumping before and, despite the fact that I spend a lot of time in helicopters, I have a pretty significant fear of heights. When we started our way out to the platform, my blood started pumping. While I was pretty scared, there was no way I wasn't gonna jump with the Heli team there with me."
What a time is was. Now let the powder dreams begin…