A place that lives on all hardcore powder seeker's bucket lists is Valdez, Alaska. Where there's snow 365 days a year that never ceases to amaze ski & ride aficionados around the world. Burrowed at the base on the Chugach Mountain Peaks, Pulseline Adventure provides access to the finest terrain and some of the deepest powder known to man. If you ever make your way up to Valdez, AK, you must stop by and say hello to Pulseline's co-owner, Gabe Monroe.
Gabe Monroe: The Guide's Guide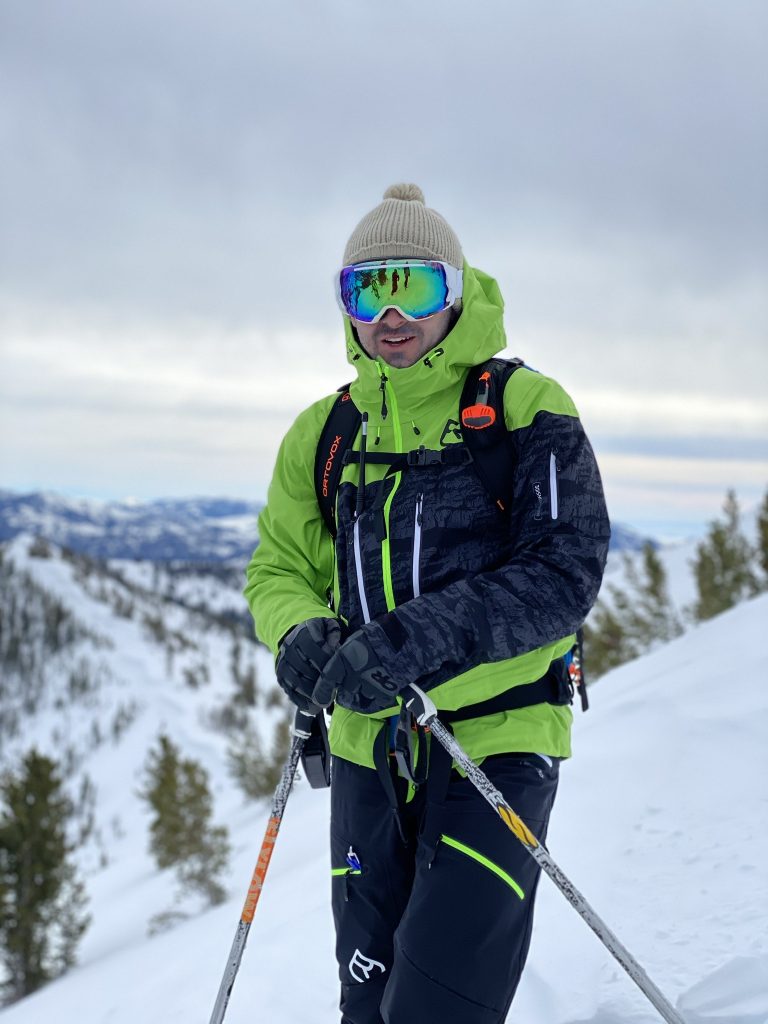 We were lucky enough to have the opportunity to ask Gabe a few questions about himself and Pulseline Adventure. Being a fellow Idahoan, Gabe has been skiing longer than he's been walking. Having always been immersed in powder and mountains, he quickly realized that he wanted to be a ski enthusiast.
"I've been around since the beginning. I fell in love with skiing at an early age, haven't looked back since."
Starting his young career as a heli guide in 2002 in Valdez, he has grown his network and guides all over the world to places like Switzerland, Italy, Argentina, and Antartica. Gabe's elite stature allowed him to get gigs from popular action sport companies like Red Bull and Salomon to snow sports media establishments like Powder and Skiing Magazine with article content to helping guide for film makers. Being a specialist in the field of safety and avalanche research, Gabe joined AIERE to help train backcountry travelers from mountain hazards. Educating not just clients but big names such as Travis Rice and Jeremy Jones in helping them safely pull off their big mountain stunts.
If you're a person that loves to push themselves and go beyond what your body and mind tells you, link up with Gabe and he'll take it from there.
Pulseline Adventure: Why Us?
"We're a heliski company based in Valdez, Alaska. Our mission is to safely share our passion for the mountains with our guests, day after day. Pulseline provides the best all-around heliskiing experience in the world. We have a seasoned guide team, in arguably the best skiing terrain in the world. We're committed to giving every guest the best experience of their life. "

Gabe
Pulseline Adventure lives to serve the powder depths that the Chugach Mountain range has to offer. They have access to thousands of square miles while large ski resorts only have a few thousand acres. It's truly a one of kind spot especially in March and April when the conditions are peak. Gabe and his team also offer "strategic strike missions each fall, January and February. "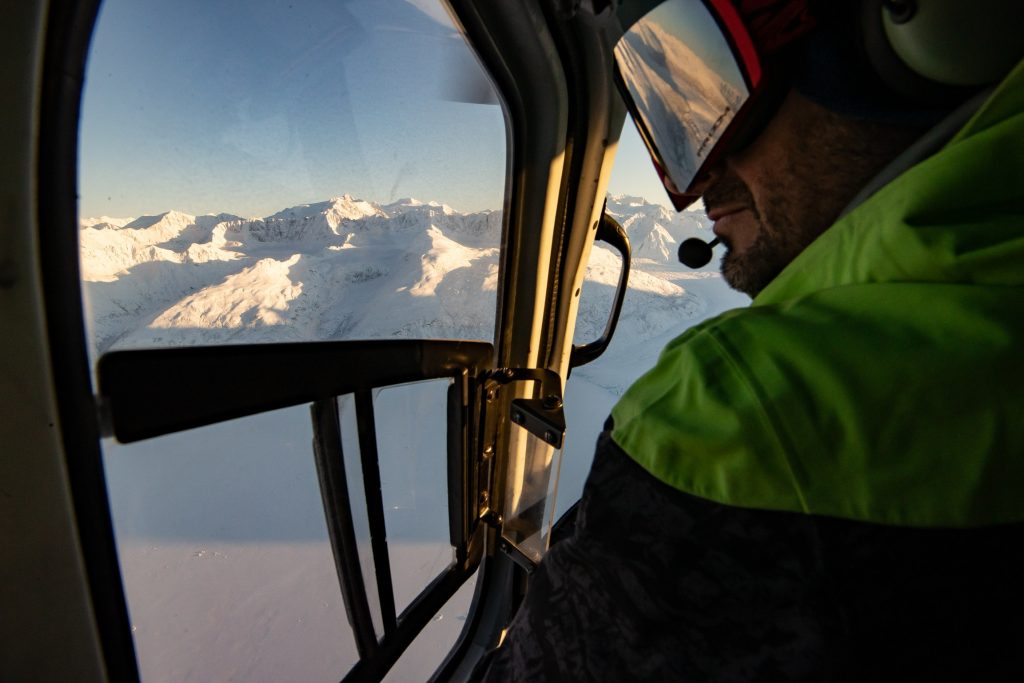 We asked Gabe about what he enjoys most and to tell us about one of his favorite trips…
"Without a doubt, seeing the look on peoples faces when they get back to the hangar after a great day skiing in the Chugach. As for one of my favorite trips – This is almost impossible, as there are so many favorites. One of my all time favorites was with some guests from NYC. They expressed interest in a week of Alaskan fun. We put together something special for them, from heli-skiing to boat-access beach BBQ's, and everything in between. "
Gabe and Pulseline Adventure are driven to provide the safest and best time, day in and day out. "We're committed to giving every guest the best experience of their life." Either a 5 hour drive or a short plane ride from Anchorage, make sure Pulseline Adventure is on your radar, you will not be disappointed.