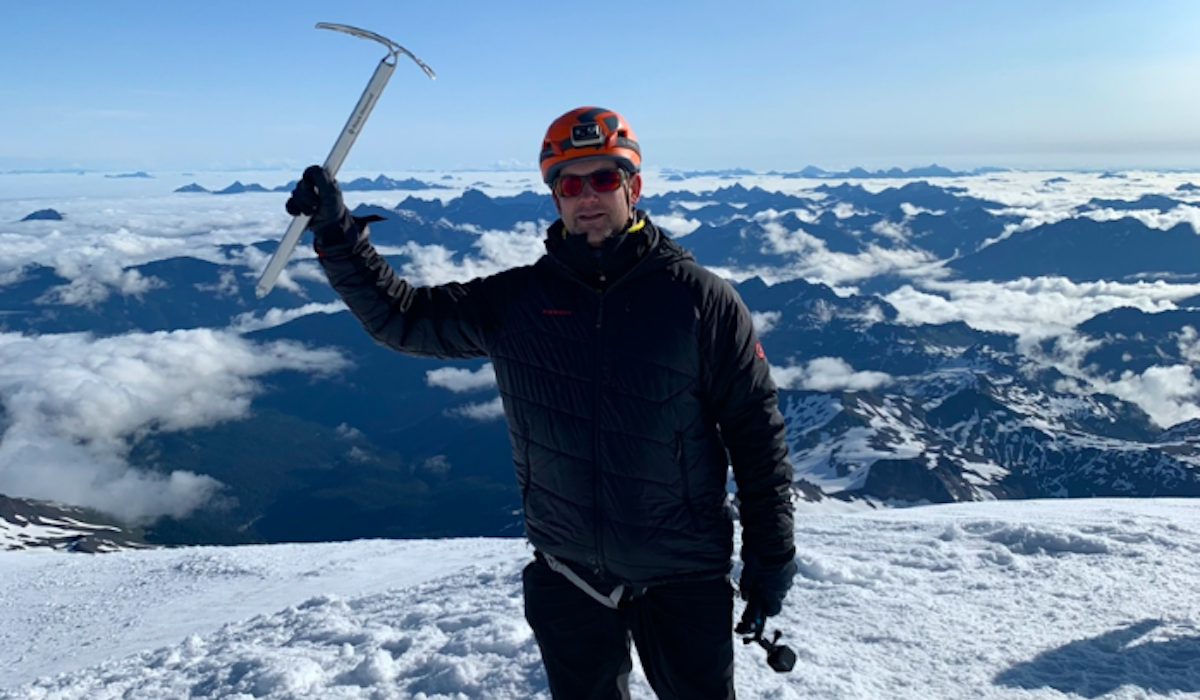 Our Heli Ambassadors are individuals that live the brand. They are athletes, artists, and outdoor adventurers. Chris Wagner is no different. Here's his story:
"Sitting at 11,000+ feet on the side of Mount Rainier, I quickly realized that I needed to make some dramatic changes in my life, not only from a fitness aspect but from a mindset perspective as well.
This was my first foray into legit Mountaineering. I had no idea what I was getting into, other than some pretty strenuous hikes beforehand, and from what I had read about the sport. As we were making our summit push at 12:30am, I hit a mental and physical wall and had to turn around, leave my group, and head back to camp. Alone. It was truly humbling, and one of the worst days of my life. In my tent overlooking Little Tahoma Peak, I did some serious soul searching and decided to make some changes when I got home.
From that day forward, I checked my ego and committed myself to living a healthier lifestyle. I began a rigorous regimen of CrossFit, running, and mountain biking. I ate better. I listened to others & took advice. A year later, I, along with a great group, made the summit of Mount Baker…such an amazing and rewarding experience. Now, it's onto the next."
"Faces of Heli" is where we share stories by members of the Heli Community.