We've just received word of a last minute cancellation at Mustang Powder in BC. This is one of our favorite lodges and it is extremely rare to spend 3 days skiing pristine BC powder at this price!
This package includes 3 days of guided skiing, all gourmet meals and accommodation in Mustang's backcountry Timber-Frame lodge. The lodge is located at such a high elevation that it allows skiers to have only a 10-15 min ride to the top of the first run in the morning and many days you are able to finish the day by skiing straight back to the lodge. Upon returning to the lodge after skiing, you'll find gourmet meals waiting for you along with 100+ BC wines and a hot tub on the roof under the stars.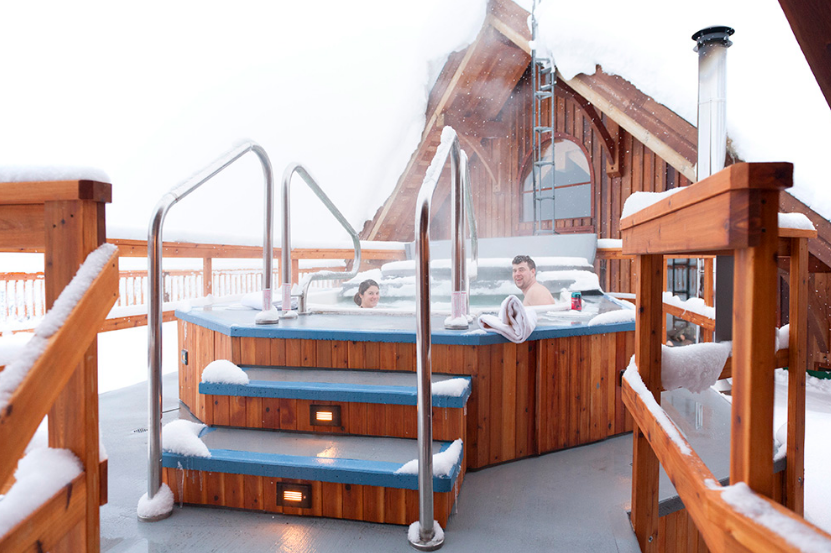 We have two packages available, both unbelievably priced for three days of 8+ hours of cat skiing, lodging, room and board.
November 30 – December 3 (9 seats left at $1,687.50)
December 3 – December 6 (3 seats left at $1,912.50)
You're probably thinking it's too early for there to be good snow in BC, but Mustang Powder has had close to 50 centimeters in the last few days for a total base of 129 centimeters. There's another 60 centimeters in the forecast by Wednesday morning, so both packages on offer will be skiing the freshies.
Interested? Click the button below for info on the full package.