Morocco is Instagram's new Iceland, except with epic kiteboarding. Despite their nearly opposite geography, Iceland and Morocco have one thing in common: Adventure tourism in both locations has exploded due to, at least in some part, Instagram photos of blue lagoons. One specific lagoon located in Dakhla, a disputed territory in Southern Morocco, has something which Iceland can't match: 300+ days of wind annually.
If you've opened Instagram and searched #Kitesurfing at some point in the last 12 months you've undoubtedly seen a photo like the one below: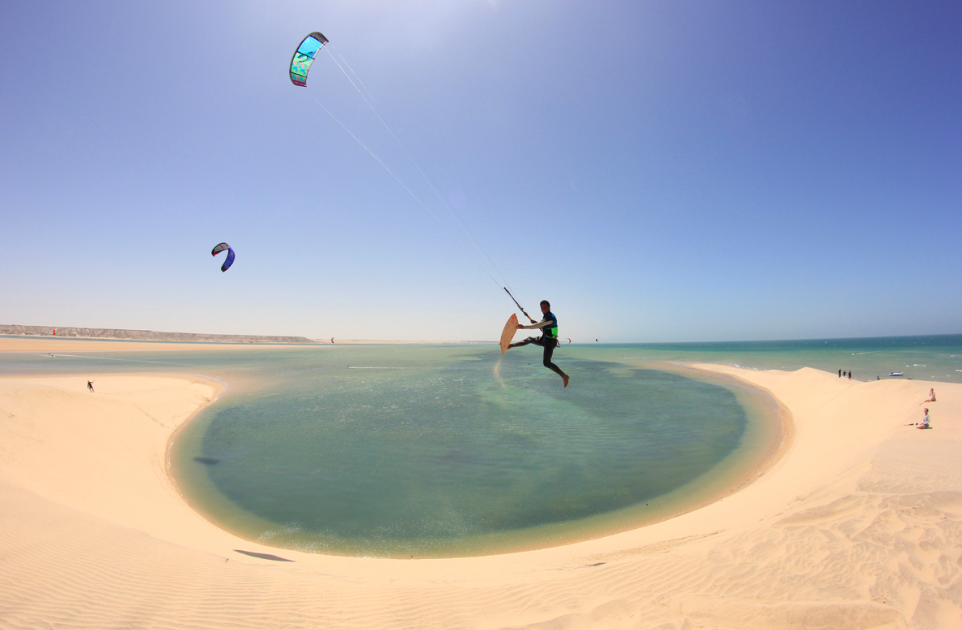 Social media can sometimes paint a skewed version of reality, but when it comes to kitesurfing in Dakhla, the hype is real. VERY REAL. The Dakhla lagoon is nearly 20 miles long and the majority of the resorts and kite camps are located near the very top. This section of the lagoon has many shallow places and at low tide offers a number of flat water riding areas. Thousands of kiteboarders make the pilgrimage to Dakhla each season, and very few leave disappointed.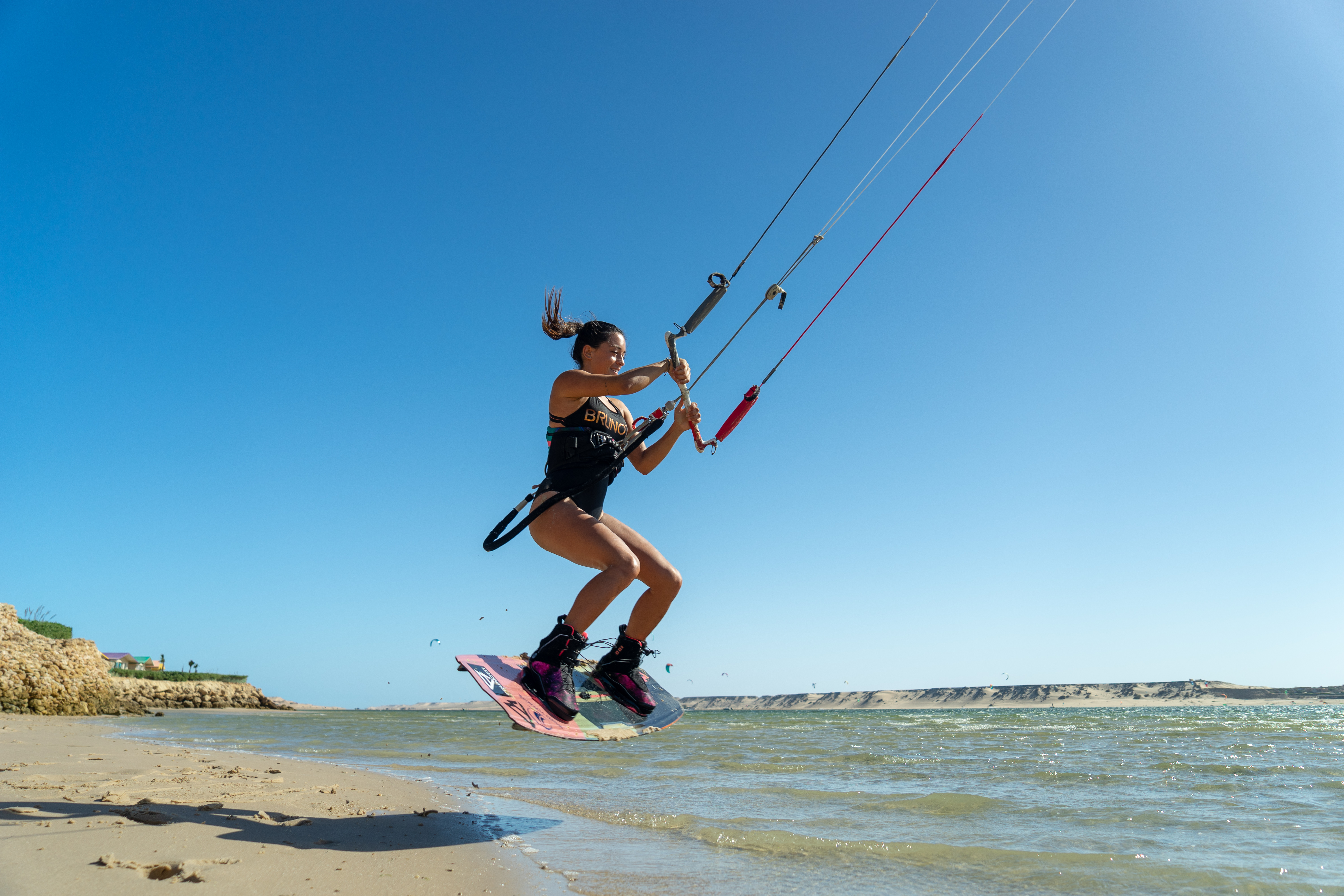 One of the real gems when it comes to riding spots in Dakhla is referred to as "the speed spot". It's a short trip by boat (or Tractor for PK 25 guests!). The speed spot is created by a sandbar which only reveals itself at low tide. The wind blows uninterrupted across the lagoon and then across the sandbar, leaving the water on the downwind side butter smooth with 20 knots overhead. For flat water lovers, it doesn't get better.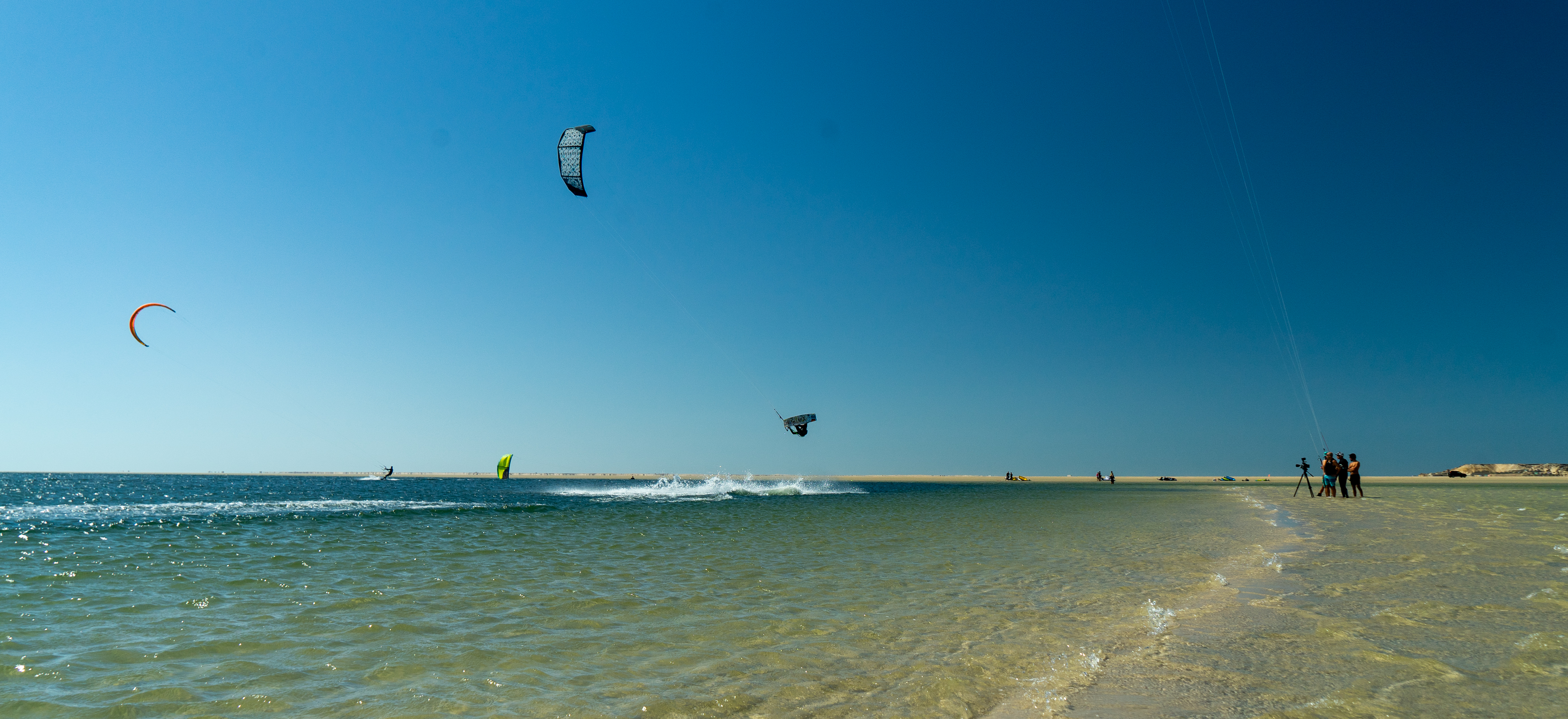 Dakhla also presents the opportunity for several unique downwind trips. The most famous of which is a trip to the aptly named White Dune. The White Dune, is in fact, a giant white dune. It's a 15km downwind ride from the resort area and guests are transported back by shuttle. The dune offers a small protected lagoon to ride in as well as the opportunity to jump from the top for more advanced kiters.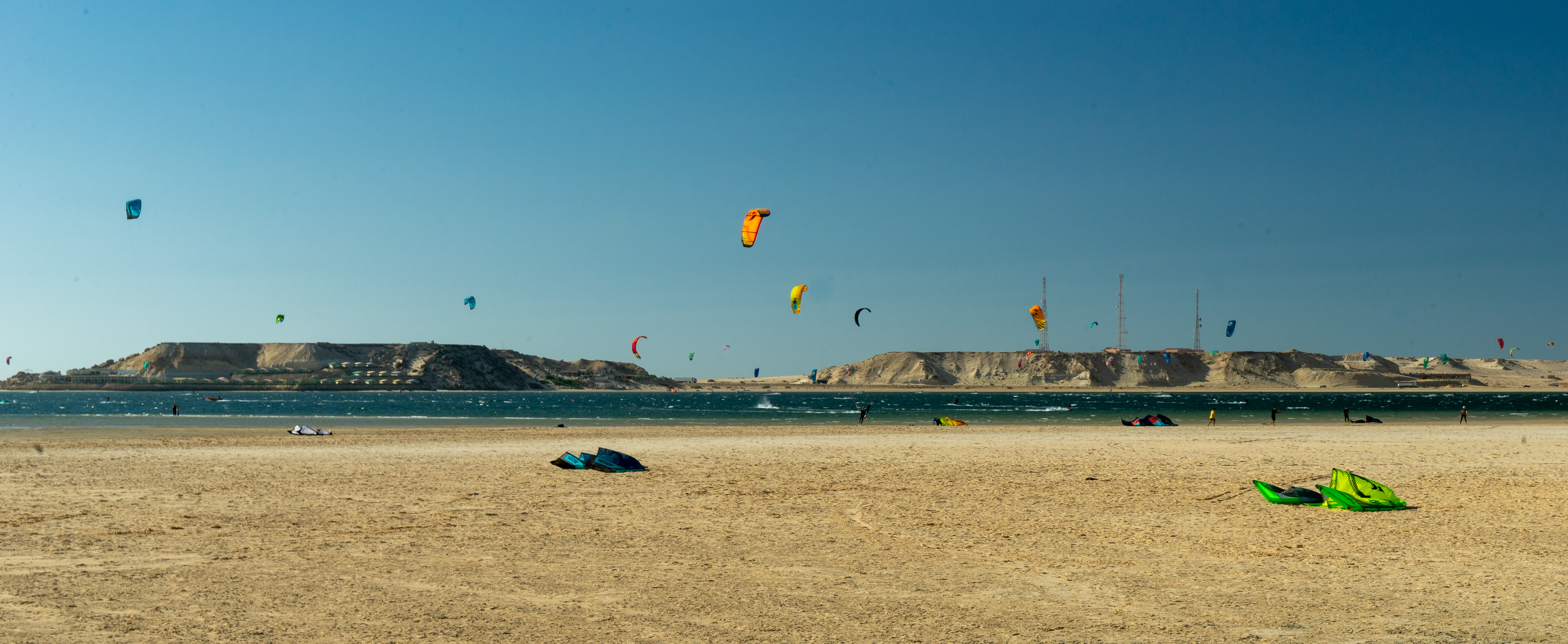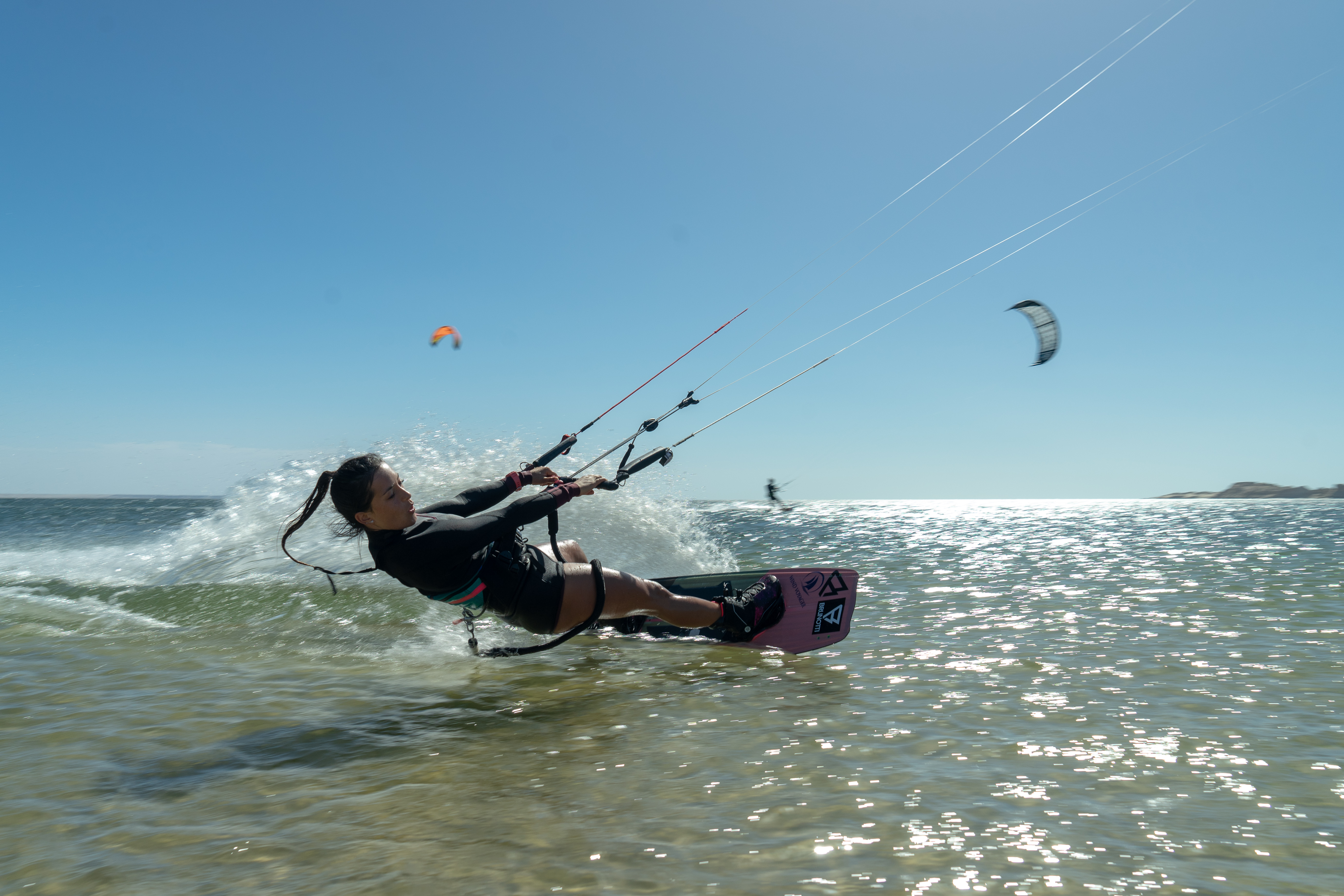 When to Go
Dakhla is one of the most consistently windy destinations in the world. Even in low season (December & January) you'll still find nearly 60% of days with wind strong enough to kite. Spring and Fall are great times to visit.
Where to Stay
The newly completed PK 25 has a prime lagoon front location and offers upscale accomodations perfect for solo travelers or groups. Dakhla Club is a great option for families or those looking for more on site services (spa, pool, game room).
Getting There
Dakhla is off the beaten path but getting there is fairly easy. Guests can fly to Dakhla (VIL) which is a 30 minute shuttle transfer to the resort area. Nearly all international flights will connect through Casablanca. There are limited flights from Dakhla to Casablanca however, and they often fill up. It's a good idea to book your flights and accommodations early.
Things to Know
– NO DRONES. Morocco has a very strict no drone policy, if you bring one, there is a very high probability that it will be confiscated by customs and you may have to pay a "storage" fee or fine for them to hold onto it at the airport for you.
– Wetsuits. The lagoon can get a bit chilly, shorty wetsuits are recommended.
– The Speed Spot: Go, you can thank us later.
– Wifi. Wifi is spotty at best. You can buy a wifi puck or hotspot and pick up a SIM card in the airport which will work much better than the wifi at the resorts. Cell signal is surprisingly good.
For more information about kitesurfing in Dakhla and to book your next trip, click the button below.