Warren Miller used to famously say, "if you don't do it this year, you'll be one year older when you do." Skiing in Niseko is a bucket list item for any powder hunter. With the explosion of Instagram, the endless #japanuary posts that come from the Hokkaido area are hard to ignore. After two years of pushing it out, last summer we decided to book the trip and plan life around it.
Funny how things work. You hear about guaranteed snow for years in Japan and then you pick a winter season that starts with the worst dry spell in ages. Checking the snow forecast became a daily ritual and for much of the holiday season it was a depressing sight. That said, as we were preparing to leave Europe on my birthday in mid-January, the model flipped, and the storm cycles came to life.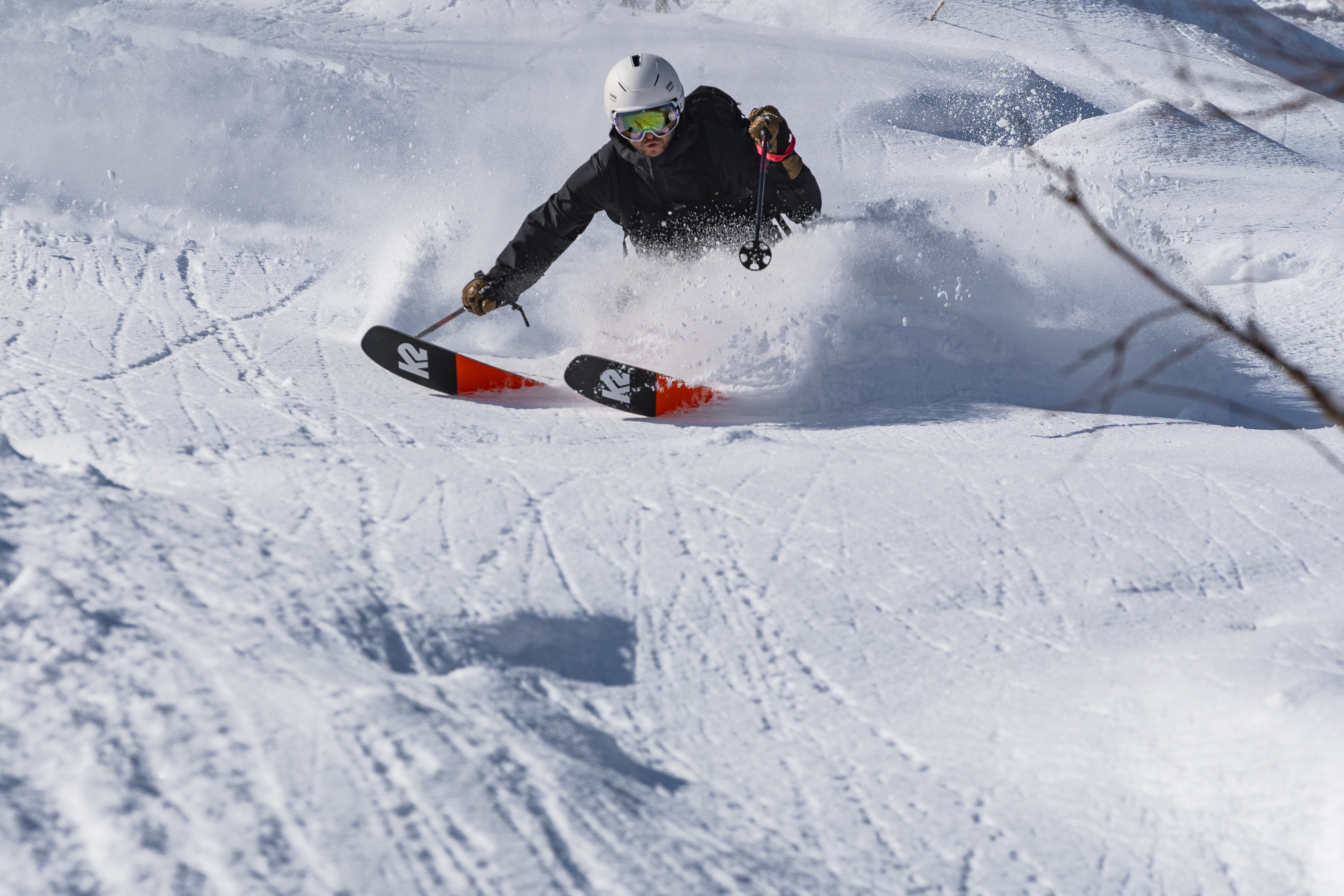 We landed in Sapporo on January 18th and it hadn't snowed hard for a week, but as we pulled away from the airport and approached the Hokkaido area, the blue skies gave way to delicious dry white snowflakes the size of quarters. Turned out it didn't last too long and by morning on our first day, there was a break in the clouds and we skied sidecountry on 20cm of new snow. A great day anywhere… but Japan. With warm legs and a good orientation for the volcano's side country and the cheeky gate 4, we retired to town for a bowl of ramen and a prayer for more snow.
Our prayers were answered before I was even able to slurp the last of my noodles. From 4pm on, it dumped snow for 30 consecutive hours. By the time I went to bed at 10pm sleep was an exercise in will power to close my eyes until the morning. At breakfast, our guide told us we had received over 100cm since yesterday afternoon and that the top of the volcano gate (gate 3) opened thirty minutes before gate 4, alas giving you first dips into the Fujiwara backcountry. We jumped in the car and headed for the Hanazono area to begin the four chairlift journey up to the Hirafu Peak Gate entrance.
The commute to the top is amusing if you think about it. Drooling powder hunters take four agonizing chairlifts that culminate with a freezing cold single chair infamously known as the "pizza box" for its shape and lack of safety bar.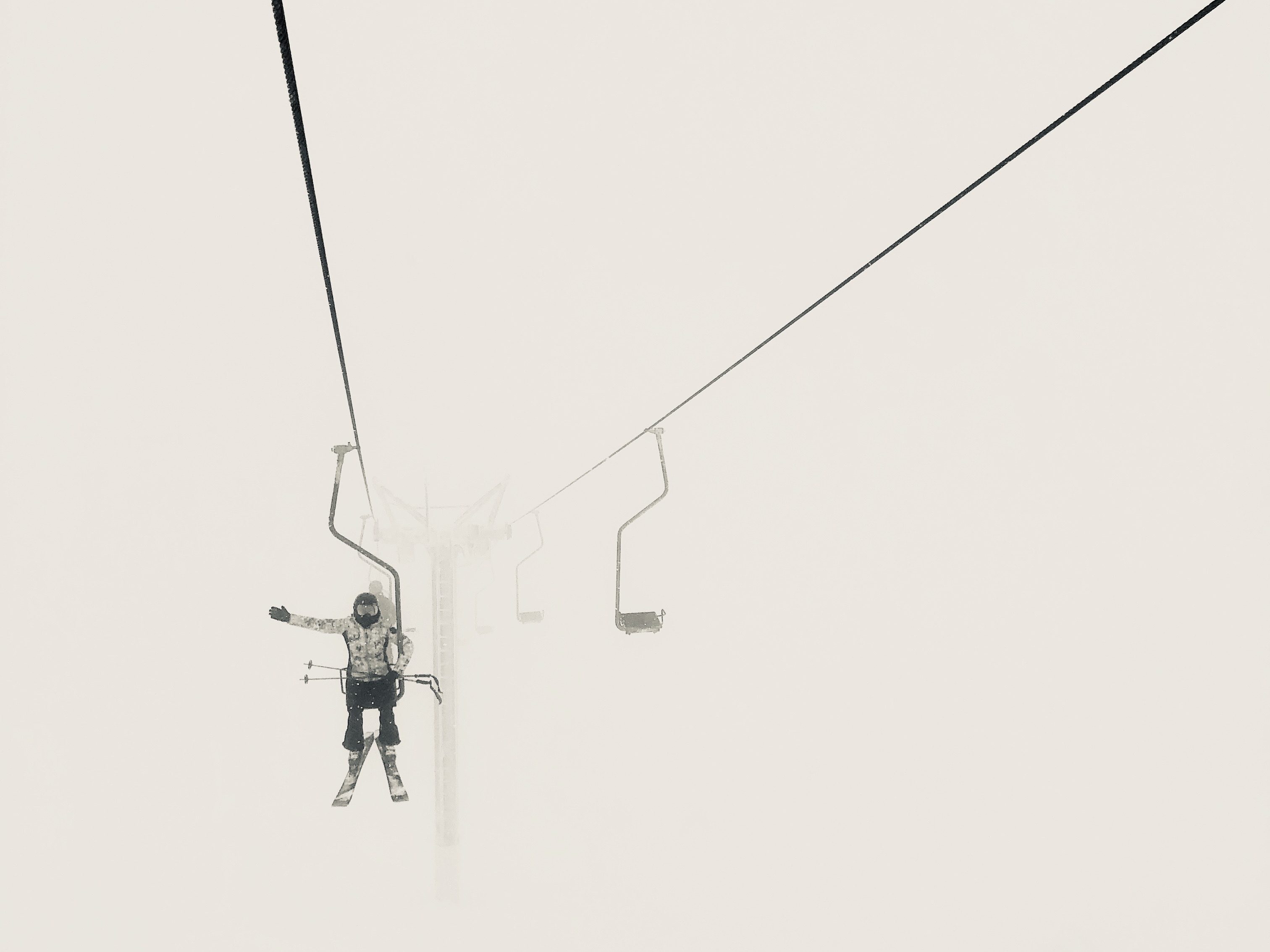 From there – in a white out – you pump out a twenty minute bootpack to the top of the volcano. The reality is this climb only offers half a dozen deep turns above the more leisurely entrance of gate 4. However, the 30 minute window of clearance is just enough time to hike up and beat the lazier skiers who are waiting below for the gate 4 rope to drop for first tracks into Fujiwara.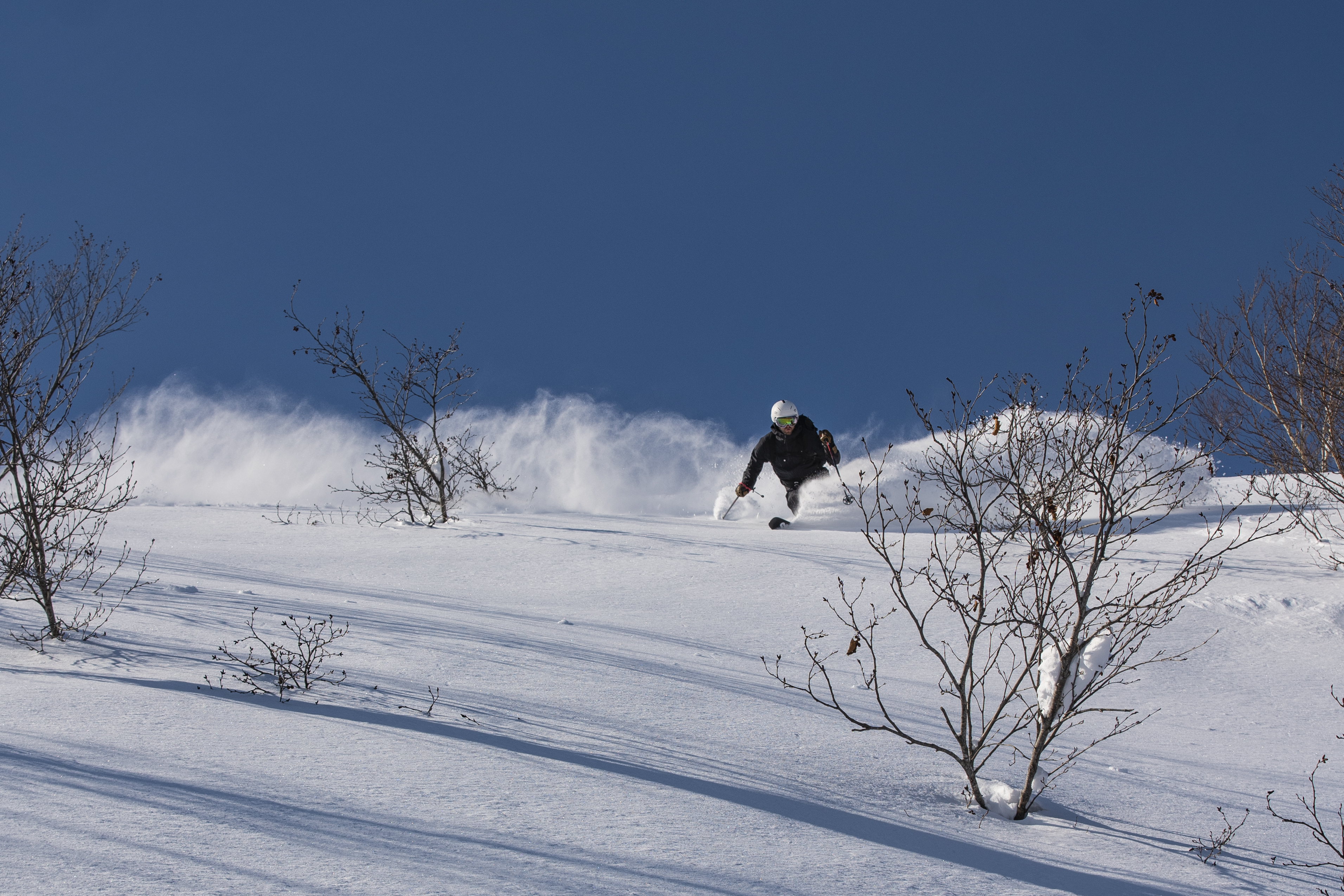 The scene at the top is quite amusing. If it weren't for the colorful outfits of the handful of skiers around you, you can't see sh*t. With a vague orientation of where you are headed (essentially, down), we navigate down the bowl and into the trees. Two turns in I hear a "man that's deep" groan from our guide followed by "wow, I am actually stuck." After an unnerving yet thrilling navigation off the top of the face, we see our first marker of perspective, the trees, and make our way along the East Ridge to find our zone.
After traversing for a few minutes we reach our destination, Jackson's. Jackson's is notorious for its entrance cornice that is prone to break after big dumps. Jackson's is also famous for deep turns. Without too much hesitation as other skiers are likely right on our heels, we dive head first into the first pow field and start chugging. After three turns of waist deep powder I slash one to my left and light up a string of half a dozen face shots and screams of elation. As we approach the bottom of the bowl, my goggles clear for a second and I see my friend Gucc to my right towards the treeline down a steeper section. I pick up some speed and slash a couple big sweeping turns towards his direction. Below is one of those turns.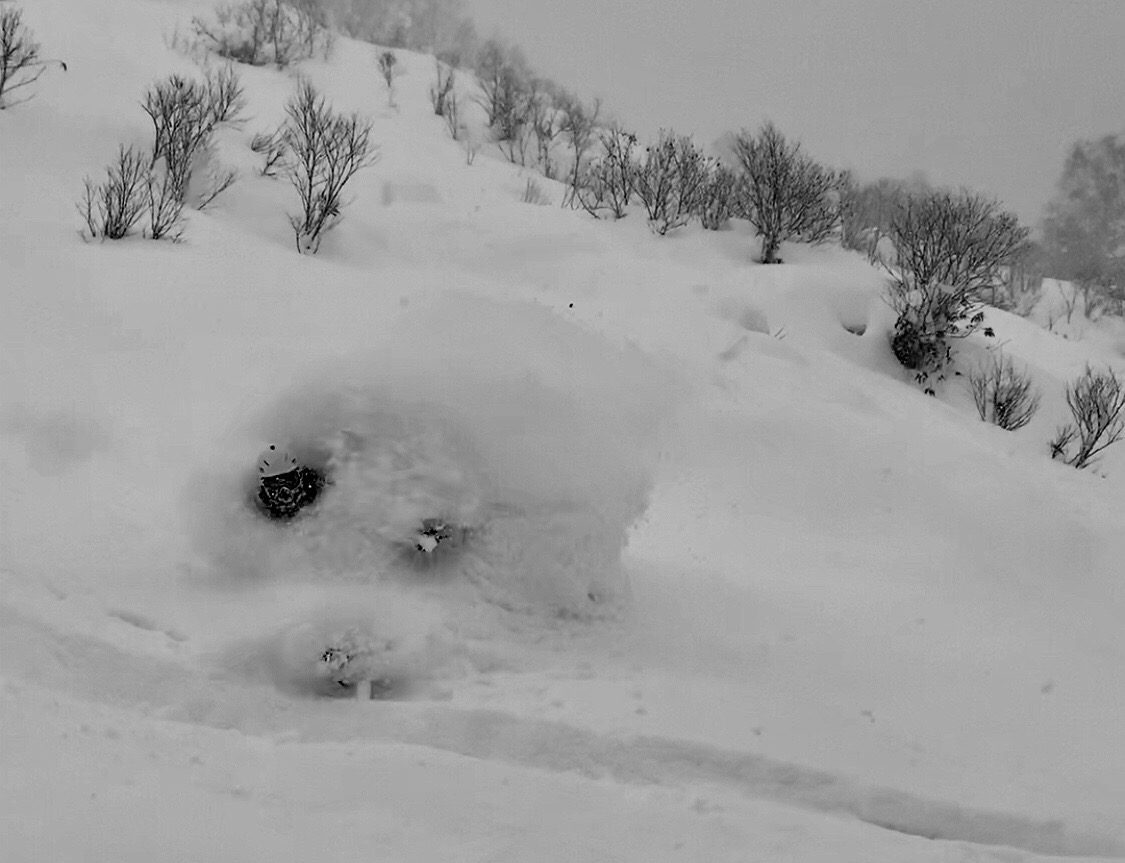 You often hear surfers talking about that perfect wave. Well for me, this was that perfect run. The handful of turns that makes it all worthwhile. The rest of the trip is a blur of ramen, onsens, and Australians, but that one run made my week.