Silvertip Lodge and Heli-Skiing offers unrivaled access to some of the most beautiful, varied, and untouched ski terrain the Cariboo Mountains of British Columbia have to offer. This self-contained outfit flies directly in and out of their remote lodge and specializes in catering to a wide range of skier abilities and group sizes. Boasting some of the best apres-ski amenities and scenery you'll find, Silvertip Lodge is the complete package for clients looking to maximize their heli-skiing experience, both on and off the snow.
Where is Silvertip Lodge located?
Remote and isolated in the best possible sense, Silvertip Lodge is located on the edge of the Cariboo Mountains of British Columbia, Canada. With 14 acres on the eastern edge of picturesque Quesnel Lake, this "beachfront" ski lodge pairs resort-worthy scenery with quick and easy access to real-deal heli skiing.
Silvertip's heli-skiing tenure covers 1,440 square kilometers of varied terrain, from high-alpine lines with stunning views, to serious tree skiing through the "burnt" forest. And since the lodge itself is buried deep in the midst of this powder playground, you're always just mere moments away from standing on the top of the best line of your life.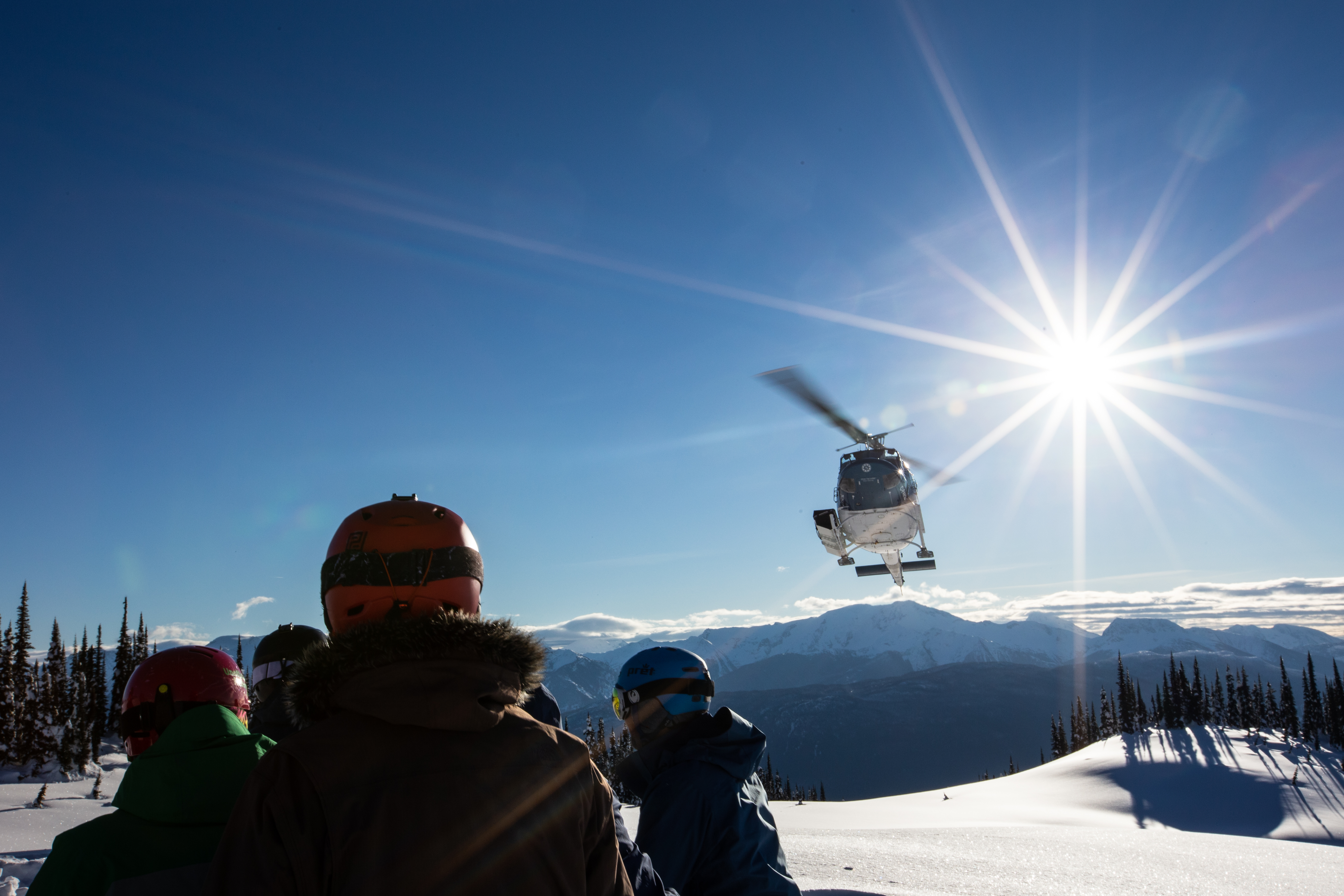 Getting to Silvertip Lodge
No matter where you're coming from, getting to Silvertip Lodge requires going airborne. Most clients opt to fly in to Vancouver International Airport (YVR), spend the night nearby, and then catch a morning flight to the small Williams Lake Regional Airport. Once assembled at Williams Lake, the Silvertip helicopter will fly you the final leg to the Lodge. It's also possible to fly directly into Williams Lake, however flights are typically limited and you will expect to pay for the added convenience.
Lodging
A "triple A-frame," Silvertip Lodge offers 7.250 square feet of hunting-lodge-inspired rustic luxury. If that sounds like an oxymoron, it's because the charm, coziness, and comfort of Silvertip Lodge is difficult to capture. Add multiple out-buildings (including a cabin and ski locker room) to the mix, and you have a one-of-a-kind compound deep in the Canadian wilderness.
Private rooms with ensuite facilities ensure the intimacy of the Lodge never becomes overbearing and you always have a level of privacy to regroup after long ski days. With gourmet dinners prepared on site by the chef, a full bar complete with pool table, and a hot tub and sauna for weary muscles, Silvertip Lodge takes apres-ski to the next level.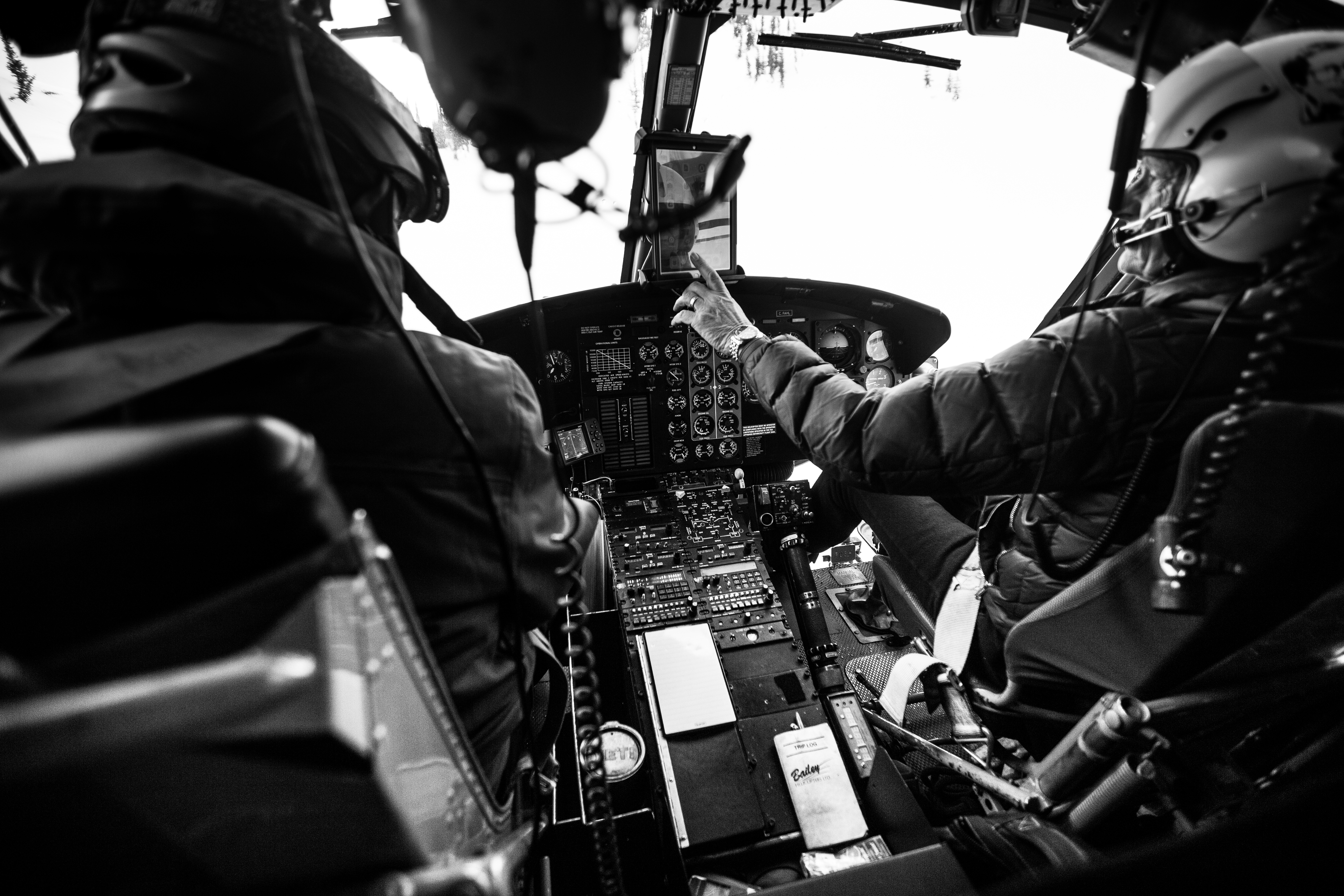 How does the program work?
Silvertip offers a single all-inclusive package (ski, lodging, food) for trips anywhere from 3-7 days in duration. Guests of Silvertip Lodge overlap for the entirety of their respective trips, meaning you gain a level of familiarity and camaraderie with your fellow skiers that is often lacking from larger, less personal operations.
Heli-skiing with Silvertip means unlimited vertical. Unlimited! So as your legs can hold you upright, the helicopter will be ready and waiting. It also provides an exceptional opportunity to explore different terrain, with no pressure to minimize flight time in the name of maximizing vertical.
Your day starts with a hot breakfast at 8:00am, ensuring ample time to get geared up for your 9;00am take off, right from the Lodge. Paired into two groups of 6-8 skiers, you'll spend the day playing "tag," or leapfrogging each other while the spacious 16-seater Bell 212 helicopter flies endless shuttles. Once you've had your fill, the helicopter lands back at the Lodge and it's time for a relaxing evening of food, drinks, hot-tubbing, and maybe a game of pool or three. For the brave souls who dare (or Scandanavians), perhaps a quick, restorative plunge into the arctic Quesnel Lake is in store?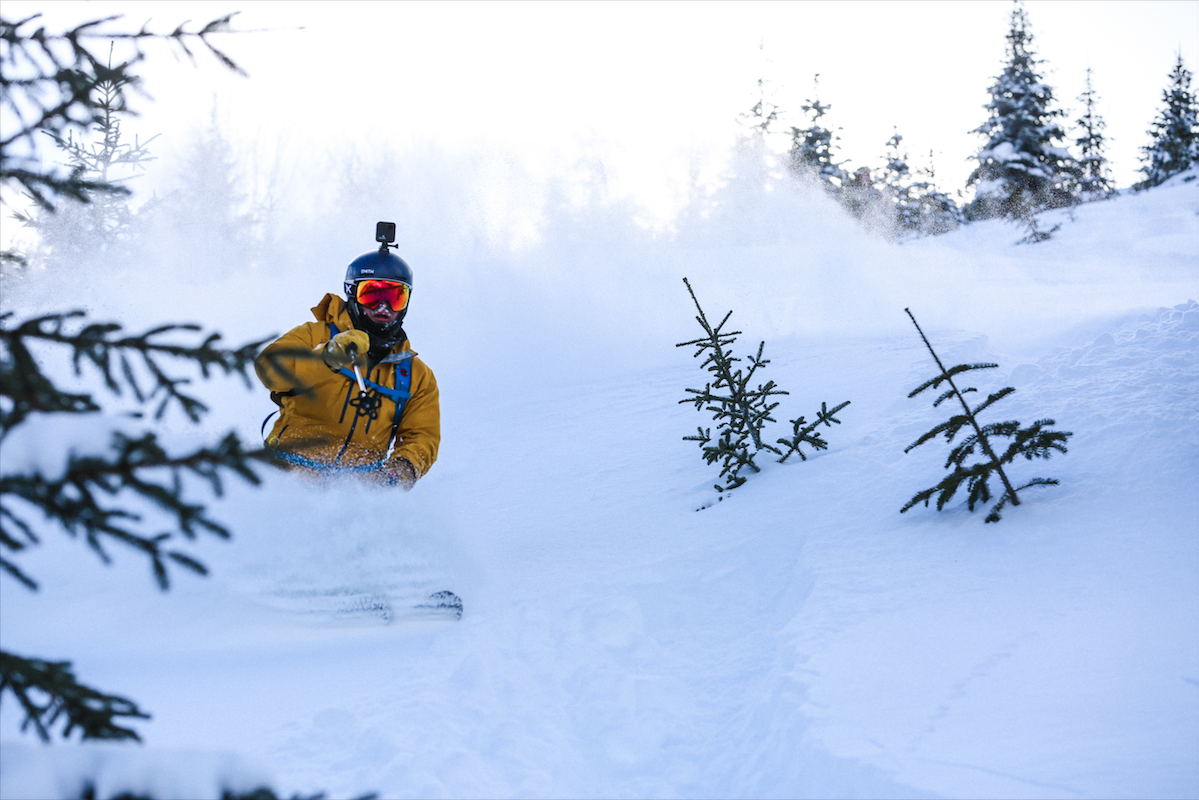 Group Sizes
Typically hosting anywhere from 12-16 guests at one time, Silvertip pairs skiers into two groups, each with a guide. With just the one helicopter flying shuttles, you get the undivided attention of the entire operation, and ski terrain that sees minimal traffic over the course of a season. One added bonus of the 16-seater Bell 212 -;your group will only ever fill half of its capacity. That means ample space to spread out, shed gear, and rest up for your next lap.
Unique Offerings
What makes Silvertip Heliskiing unique? While Silvertip only offers one program, the ability to book out the entire lodge with a group of 16 friends is the stuff dreams are made of. Imagine, if you will, a legendary week of unlimited vertical, fine dining, and remote relaxation with a crew of your favorite ski buddies. It doesn't get much better than that.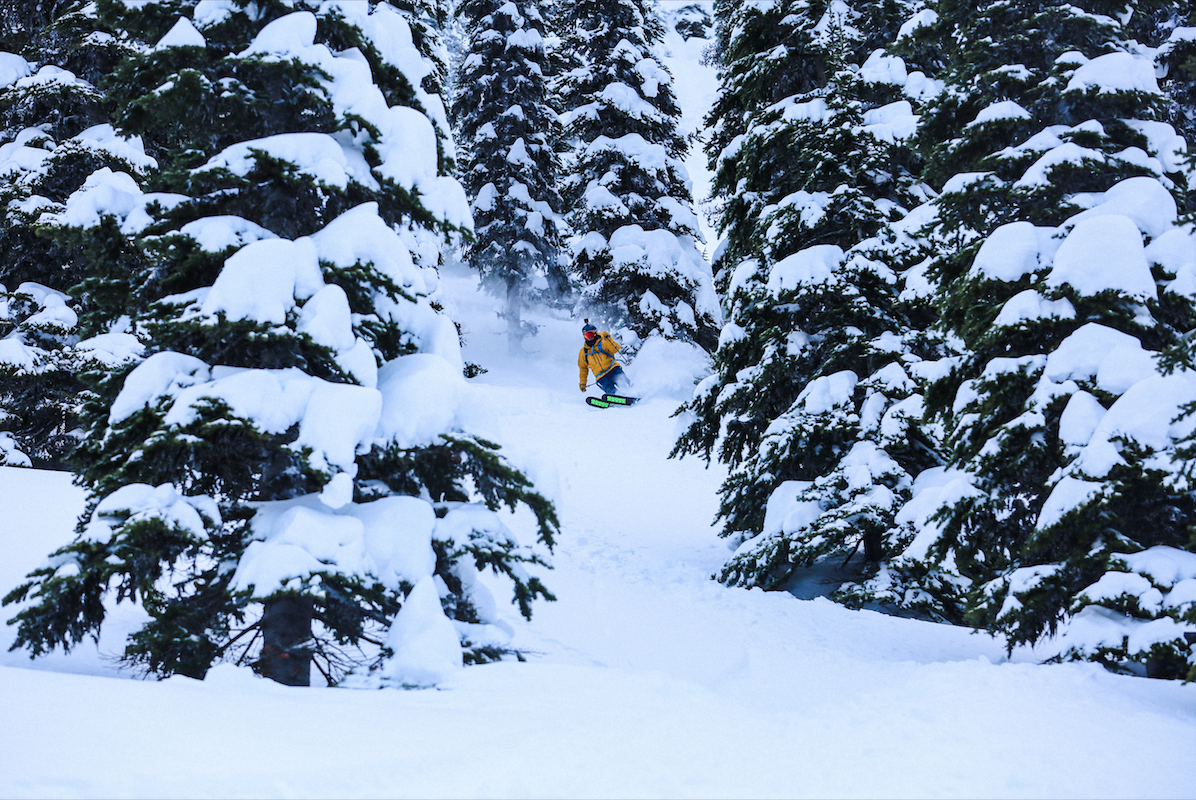 What makes them stand out
It's all about that unlimited vertical! To help put "unlimited" into perspective, consider that Silvertip guarantees a minimum of 100.000 feet (30,000 meters) during a week-long trip. That's more powder than most skiers get in a decade of lift riding. Heli-skiing with Silvertip is a no-brainer if you value maximum time on snow (and are ready to show up in shape).