There are certain ski runs that just feel different from the rest…
It is not often that we talk about lift accessible skiing, but alas, we are human. That said, we have chosen to make a highly debatable list of the world's most cheeky ski runs.
By definition, cheeky (of something pleasurable) can be defined as "consumed or done in a rather self-indulgent way". Now, for most readers, if you are not skiing with that in mind then it is time you up your cheeky ski game.
To be clear, this list does not comprise the steepest, most savage, stoke filled runs. It is rather a list of runs that at the right time and place, are quite cheeky. Furthermore, the writer has skied all of these lift accessible runs in an effort to give this cheeky list some validity. Should you need further clarification, please read on.
Alf's High Rustler aka "High Boy" (Alta, Utah)
Dubbed the "most famous pitch in Utah", it had some cache around town. However, I must admit that I only skied this run as a consequence of how much airtime it received at the bar in the Alta Lodge the night prior. Named after Alf Engen, skiing legend who lent his name to the run after numerous straight line descents, "High Boy" is a local favorite that brings you all the way home. With good snow, it is a home run. The degree of difficulty is a bit arbitrary, but the terrain lends itself to be skied with tremendous amounts of swag. Most people can ski, but few people can ski it. (*bonus if in Alta, check to see if Baldy Chutes are open. Their accessibility is another incessant topic of debate, but when they are, the quick twenty minute bootpack leads to the best pitch on the mountain).
Corbet's Couloir (Jackson Hole, Wyoming)
Perhaps the most known couloir in the world, certainly in North America. Corbets is named after Jackson Hole ski instructor and mountain guide Barry Corbet who famously spotted the narrow crease of snow shaped like an upside down funnel and remarked, "Someday someone will ski that.". As you approach the top of the tram, Corbet's is in prime view. When it is open, it's only a few turns off the top and usually leads to some of the best powder on turns on the mountain given that only the adventurous choose to navigate its tricky entrance. In recent years, Corbets has gained even more fame as it has become the arena which hosts the Kings & Queens of Corbets. There are certainly many more challenging couloirs around the world, but few are as infamous. Without question, the cheekiest run in the United States.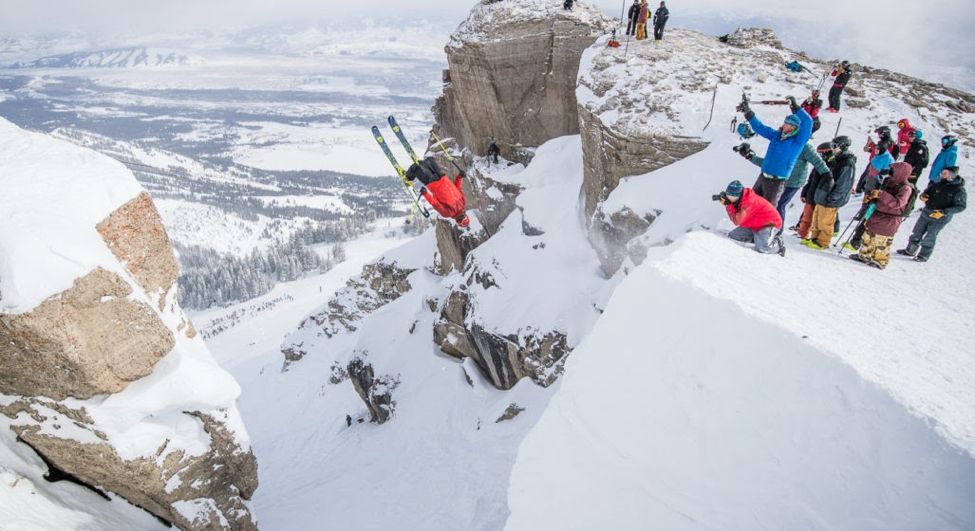 Galtiberg (Engelberg, Switzerland)
This run is quite celebrated in the town of Engelberg. Running over 2,000 meters in length, it starts at the summit of Mount Titlis and ends at a town far away. While not the most challenging run, it has it all. Starting with a wide open glacier field you work your way down to the cliff section. This is clearly the spot to show off your cheekiness. From there the run meanders down to the treeline and on good snow days delivers great glade skiing. The final portion of this marathon wanders through high valley chalets and in my case the good fortune to see a young lad base jump off an overhang above and land directly in front of my skis. This run is so long that you have much time to ponder what you are going to say about it when you finally get to the bottom.
Japow is clearly no longer a secret. However, timing can still deliver incredible results given the endless snowfall. To access Jackson's one must do the long journey of four chairlifts and "the peak" bootpack (more on this comedic powder lap ascension here).  From there one can slash a pristine open bowl as you ski down the ridge to Jacksons. Jackson's is notorious for its entrance cornice that is prone to break after big dumps. Jackson's is also famous for deep turns. Without too much hesitation, one should dive head first into the first pow field and start chugging. If you are lucky to arrive at an untracked Jackon's do not waste time. The pitch is not incredibly steep here once you get going, but the cheek meter is quite high. Enjoy.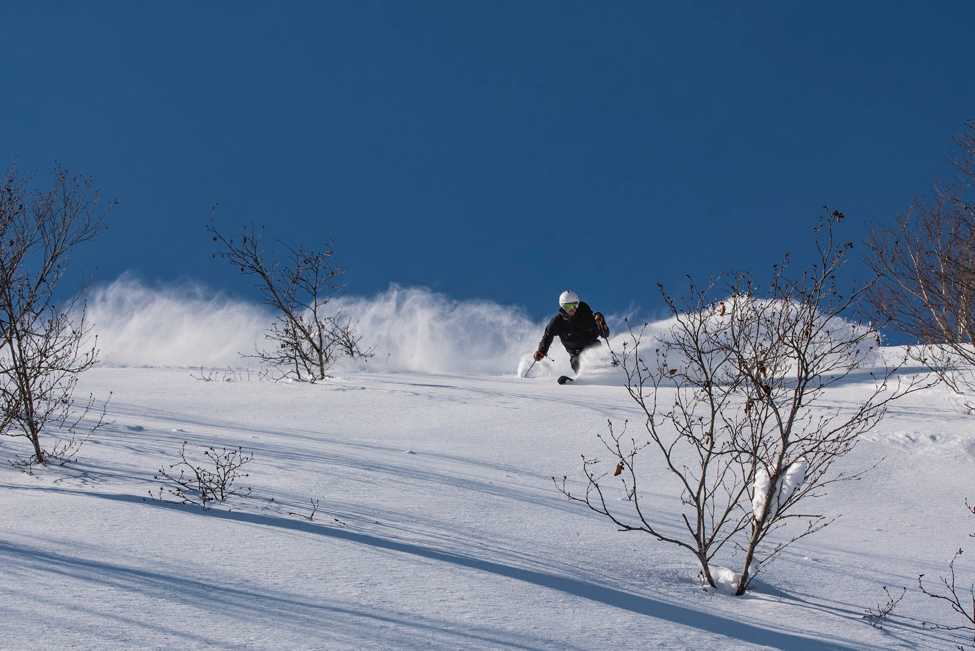 Ventina No. 7 (Zermatt, Switzerland to Cervinia, Italy)
The beauty of this run is multi-faceted. First, you start skiing in Switzerland and end in Italy. Second, the run is 11 kilometers long. Third, it is filled with scenic outposts with a consistent view of the Matterhorn. Lastly, you wind up in Italy for lunch. It starts from Plateau Rosa at 3500 meters as winds down and arrives in the village of Cervinia. This is likely the least challenging run on this list but without a doubt the most memorable.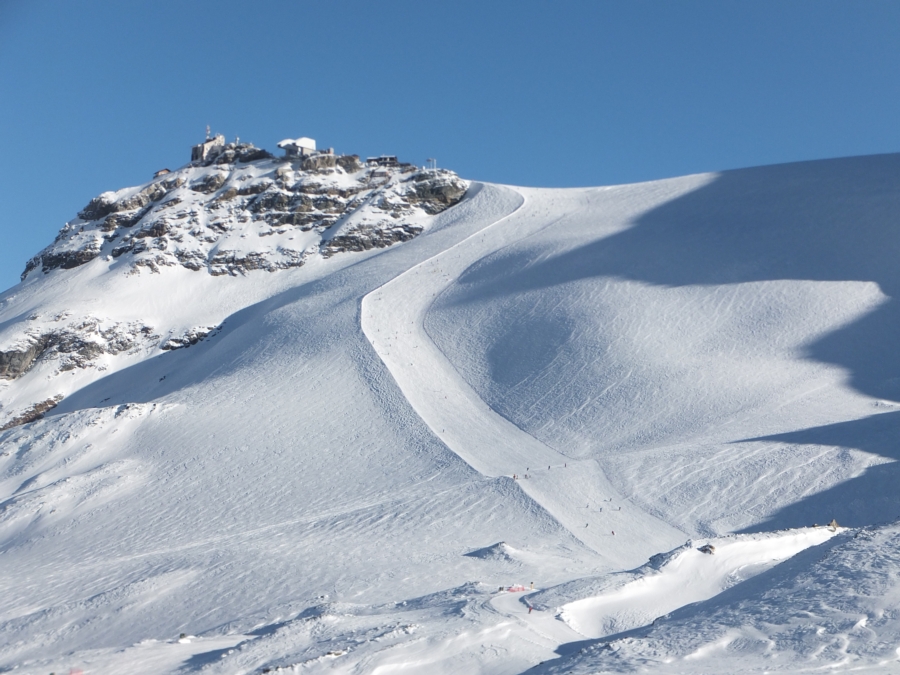 "The Wall" (Windham Mountain, New York)
Before you object, allow me to elaborate. Growing up spending my weekends skiing Windham Mountain, "the Wall" haunted my dreams. Holding the venerable status as the first black diamond run I ever skied, this 100 meter sheet of ice in the Catskills holds a special place in my heart. I have not skied this run in over 20 years, but the memory of my first time poking my tips and sending it over this cheeky pitch it is as memorable as any ski run I've ever had.