At the far east end of Quesnel Lake, Silvertip Lodge is nestled on a 14-acre beachfront property. Hidden on the edge of the Cariboo Mountains in British Columbia, Silvertip is the ultimate experience in remote Canadian wilderness adventure. Offering guests an unparalleled heli-skiing experience, Silvertip boasts unlimited vertical and some of the best terrain British Columbia has to offer.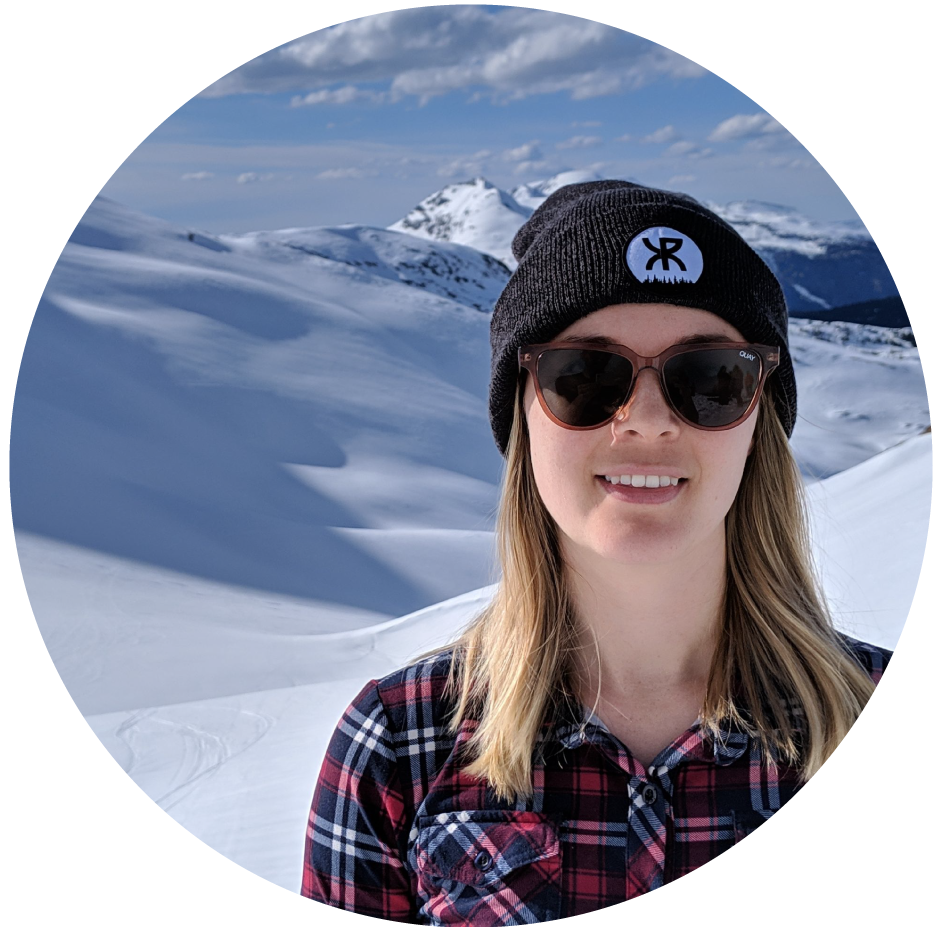 We had the opportunity to sit down with Silvertip's Reservations Manager, Carmen Thompson, to get the inside scoop on Silvertip. Carmen began working at Silvertip Lodge as a bartender with little to no knowledge of the heli-skiing industry.
"Interacting with the guests and the staff is the best part of my job. Meeting people from all over the world who all share a common love for adventure is very rewarding. I also think it goes without saying – the heli-skiing!"
Carmon worked her way from a bartender, to lodge manager, and now working full-time as the Reservations Manager.
What puts Silvertip apart from the rest?
Silvertip Lodge specializes in glaciated alpine mountains, open terrain, naturally spaced trees, and of course, reliable Canadian champagne powder. They host 8-16 skiers at one time and allow them to design their ski day. Though Silvertip is known for its specialization in unlimited heli-skiing vertical and a truly bespoke experience in the Canadian wilderness.
Situated between the Pacific Ocean and the Rocky Mountains, BC is the perfect playground for any adventure you could dream of. Along with our deserts, rainforests, and pristine beaches, BC offers some of the best heli-skiing terrain in the world. We have millions of hectares of backcountry terrain that are covered in legendary BC powder.
"Our people also make BC an incredibly special place to live and visit" Carmen says they "are classically Canadian with a down-to-earth and kind attitude. We are welcoming to all visitors and have a great sense of adventure!"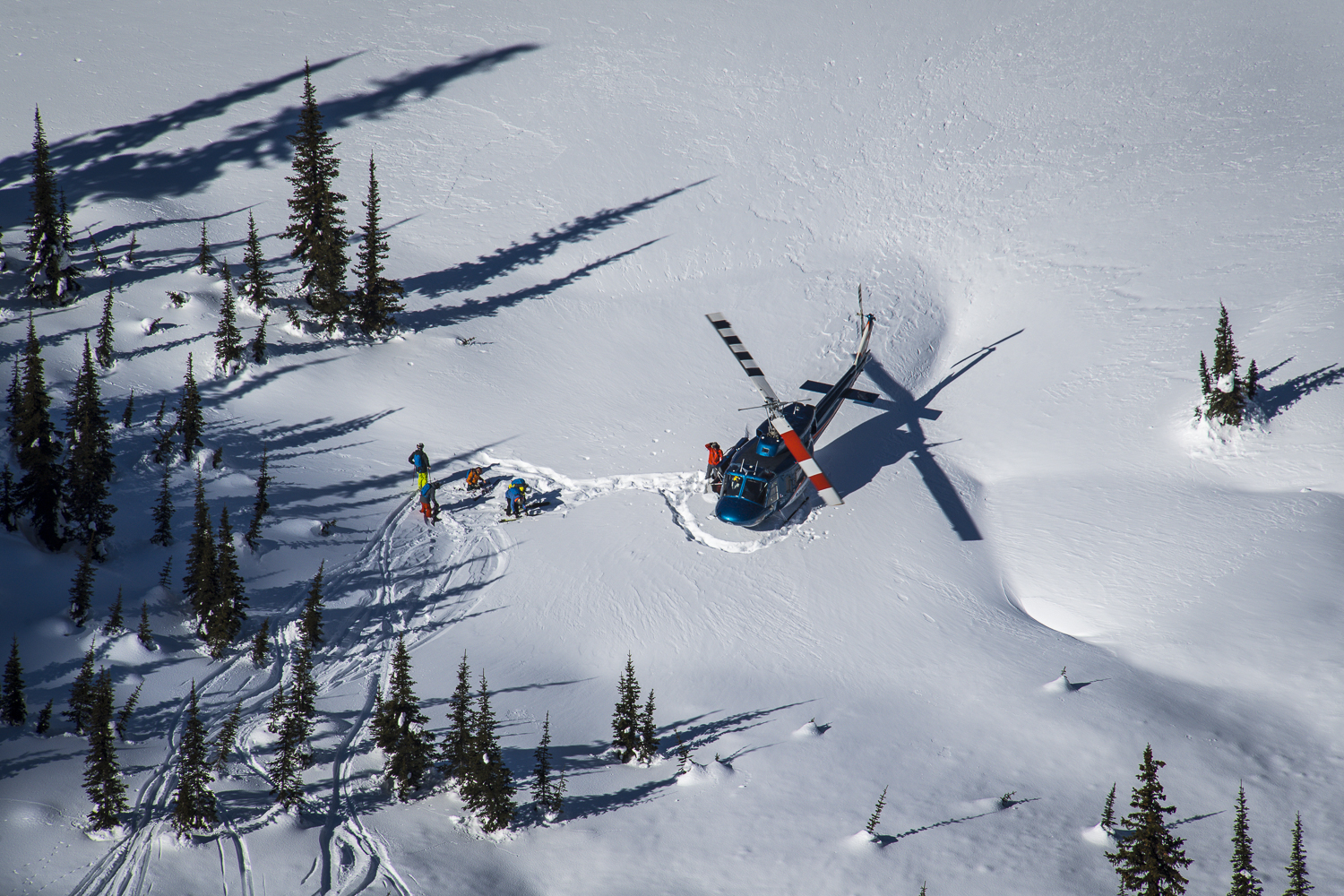 What is the best time of year to visit Silvertip?
Carmen shares her insider knowledge, stating "our season runs from the beginning of January to the beginning of April. There is no bad time to come, it just depends on your preferences. At the beginning of January, you can find some of the best snow conditions you will ever experience with very dry powder and sunny but cold weather. From the end of January to the beginning of March, you get a little bit of everything, with longer days, great snow conditions and fantastic tree and glacier skiing. From mid-March to the beginning of April, the days get even longer and you will enjoy unbeatable glacier skiing."
"There are so many great moments at the Lodge, it's tough to think of just one! One of my favorites was when our guides found a massive ice cave in the glacier. It looked so prehistoric, and you could see millions of layers of history frozen within the ice."
"We decided to set up lunch at the cave on the last day of that tour, which also happened to be the last day of that season. The cave has since been covered, and may not ever be seen again. The guests and the staff were all able to enjoy a once-in-a-lifetime experience they will never forget."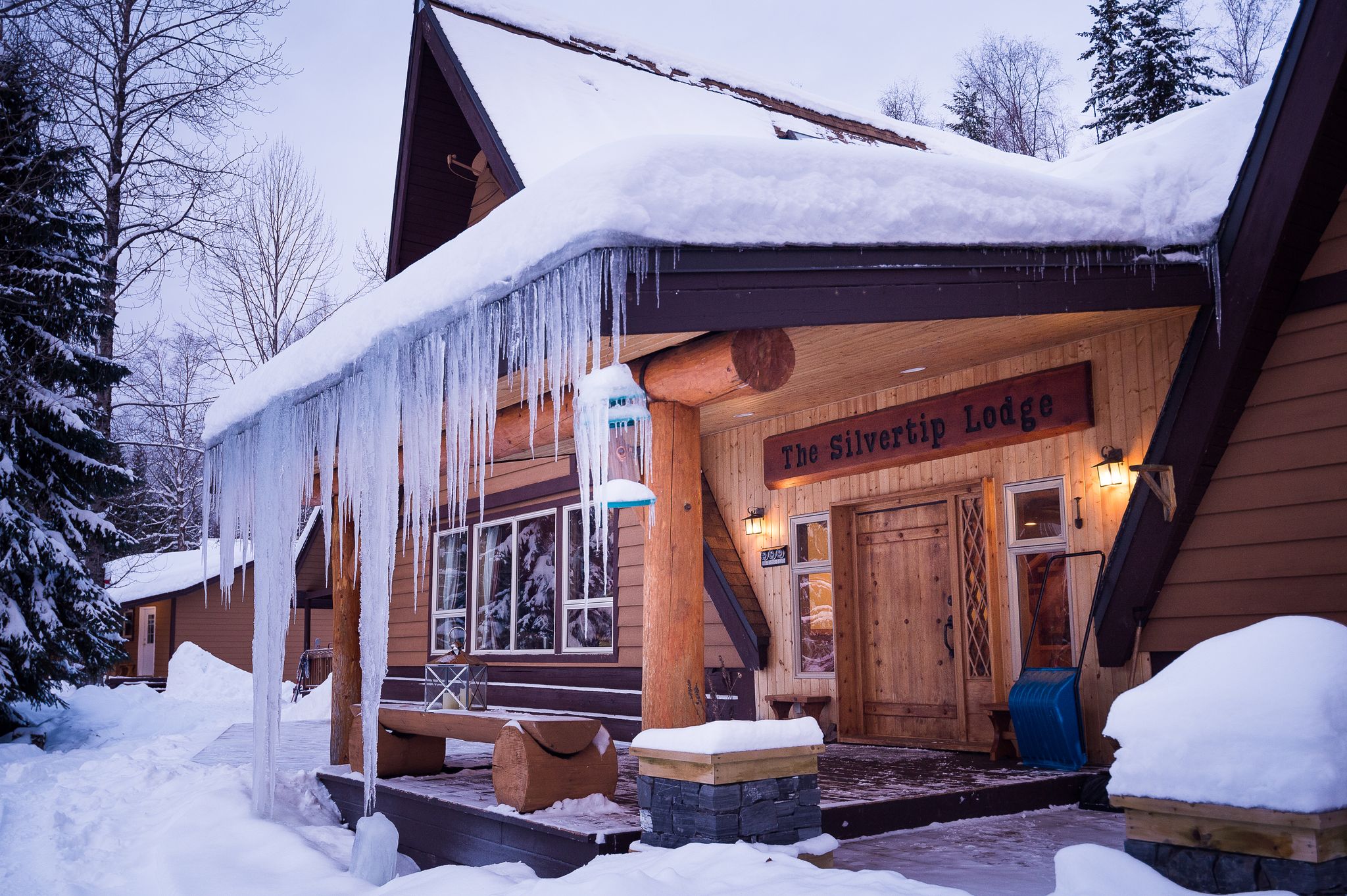 "Silvertip Lodge is a very unique and special place. If you are lucky enough to visit the Lodge, you likely will be coming back every year, as the majority of our guests do. Our welcoming staff and rustic, luxurious lodge will feel like a home away from home for those with an adventurous spirit."