Heli Founder, Andy Culp, Offers an Inside Look to Valdez Heli Ski Guides
Since we started Heli in 2016, I have been fortunate enough to participate in my fair share of heliskiing trips. As we work with pretty much every heliskiing operation in the world, I have been lucky to visit many, but still have a long way to go before I have experienced them all. With any luck, I'll have many years to keep checking them off the list.
I just got back from my first trip to Valdez Heli Ski Guides in Valdez, Alaska which has re-energized my spirits and stoke both personally and professionally. In this post, I'll share what I think you should know when considering and booking a trip to Valdez Heli Ski Guides.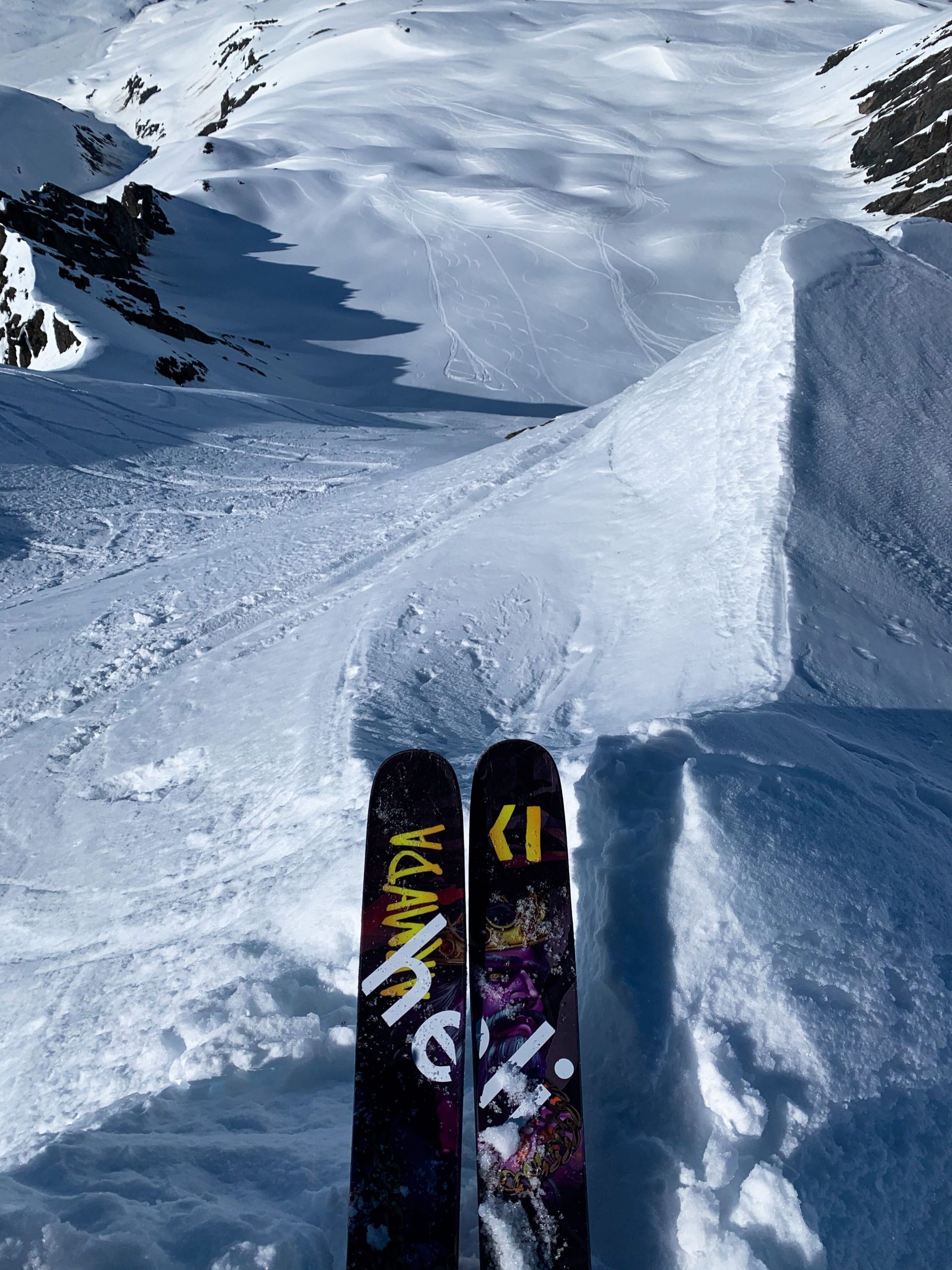 World class. All alpine. From big, steep, spines, couloirs, glaciers, chutes to more mellow and gentle – it's got everything except trees. Unbelievable vert.
When it comes to the ski program at any heliskiing operation, the guides define your experience, and this holds true with Valdez Heli Ski Guides. It all starts with lead guide and operations manager, Jed Workman, who has vast experience guiding in Valdez and runs a world-class team of guides. Safety is absolutely critical and taken very seriously. After that is established, you can expect to have an absolutely hilarious time with your colorful and big personality guides. Very responsive to guest preference and ability, the guides will do a great job of turning up the difficulty or toning it down as the group desires – simply communicate how you're feeling and what you're after and they will make every effort to accommodate.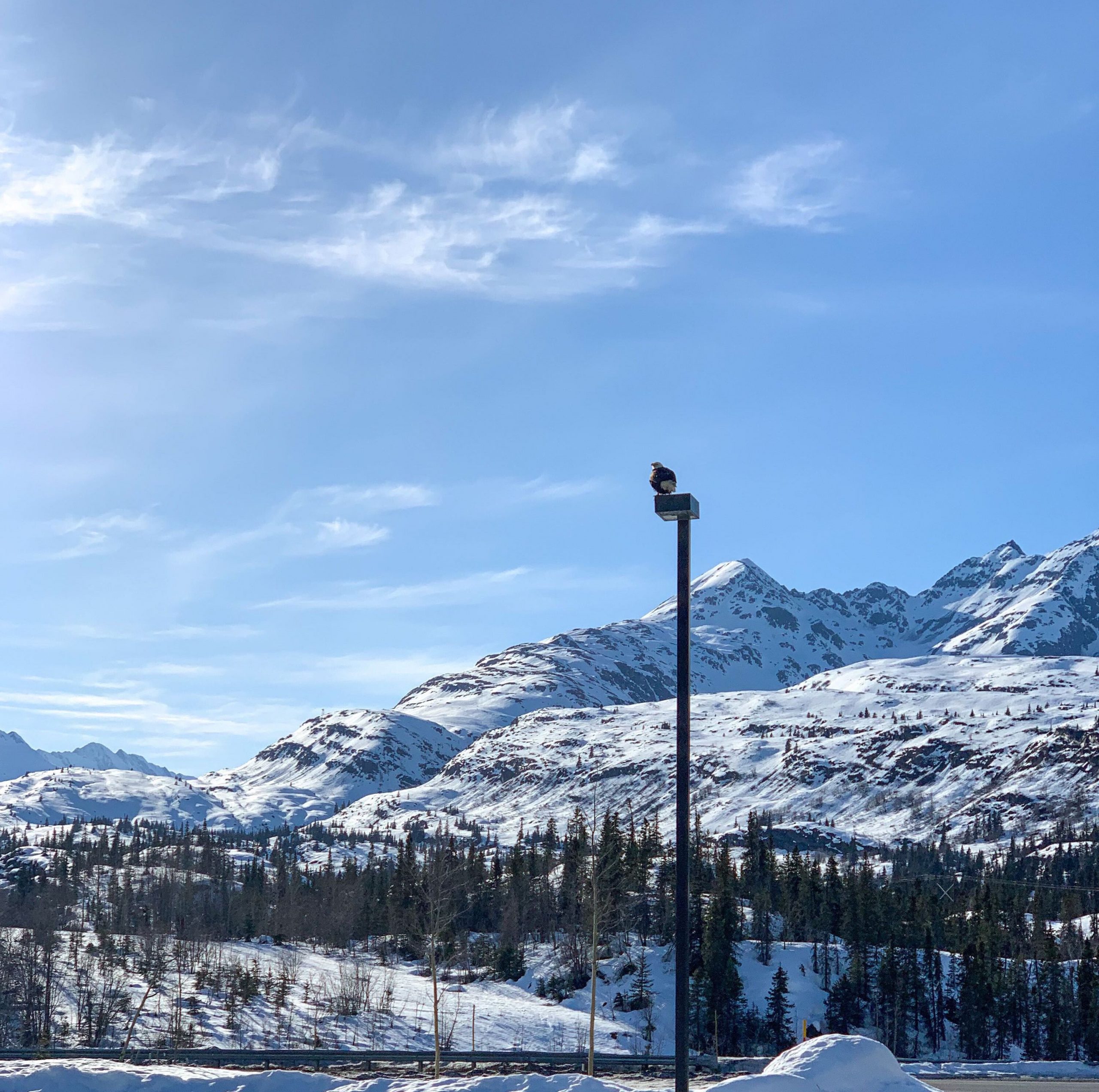 From a facilities standpoint, the Tsaina Lodge is excellent. Everything you could think of as a requirement for a heliskiing lodge is there and more: ping pong, pool table, hot tub, bar, expansive outdoor deck, cigar room/lounge, tempurpedic beds, fitness center heavily inspired by a CrossFit box, and super-fast WiFi. Of course, there is a dedicated gear and boot room with drying racks, cubbies, etc., and a tune shop. The helipad is 50 yards away from the lodge and can host up to 6 A-Star machines.
Lodge life has the perfect blend of formal dinner service with a more flexible format than you might expect from your typical BC heliskiing lodge. If you want to eat earlier or later, you can be accommodated without question as opposed to "dinner is at 7 sharp". Breakfast is also made to order and you can have it whenever you want. I found this rather refreshing. If you're skiing, lunch is packed and served in the backcountry like you would find at most heliskiing operations. If it's a down day or if you're looking for a snack, there is a menu to order from. All of the food is excellent. Definitely get the king crab legs all the time.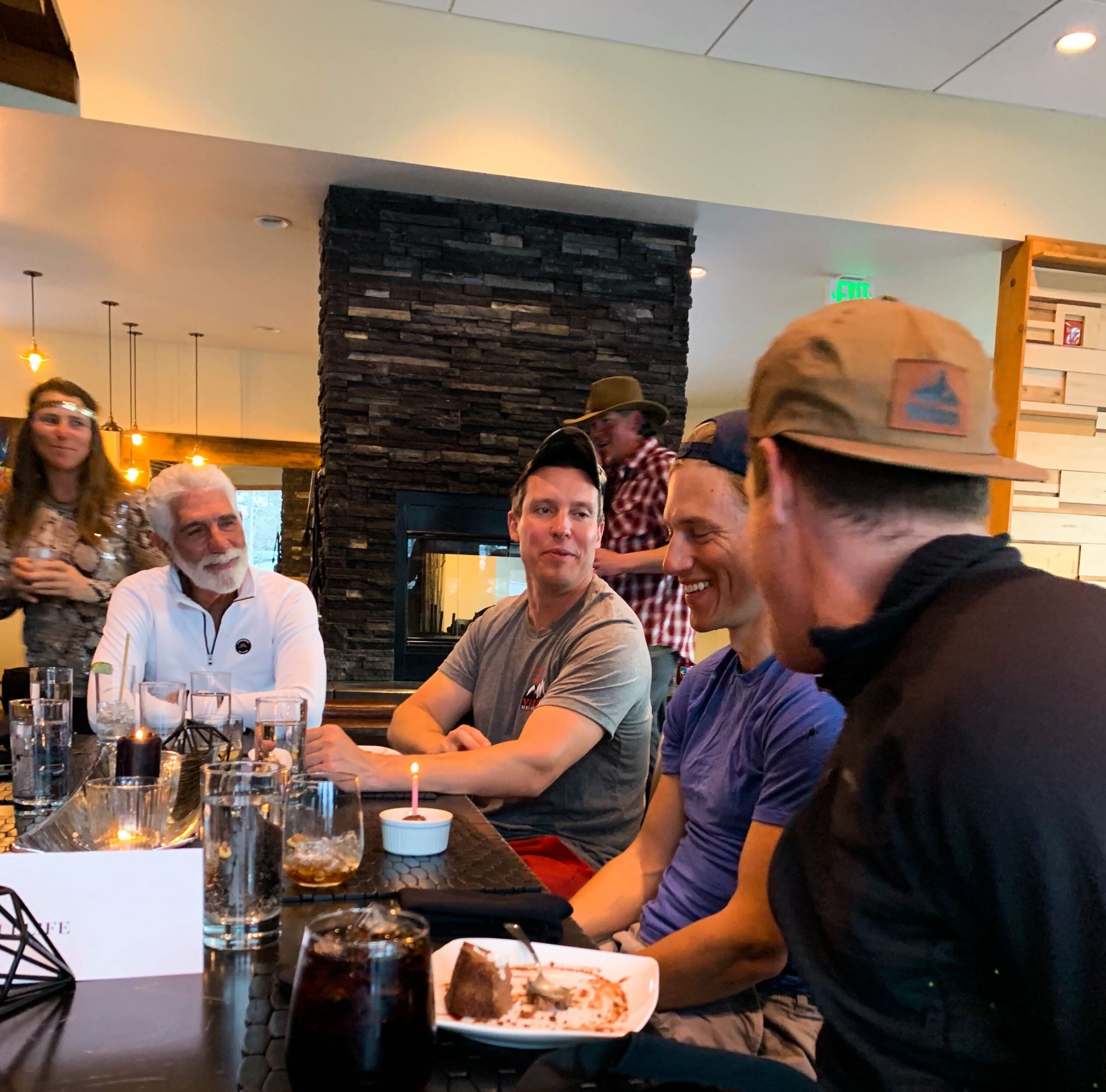 Awesome, super friendly, extremely attentive and energetic. I have been in heli lodges where the staff is sort of quiet and perhaps less social with the guests; the opposite is the case with the VHSG team – very engaged and you become friends throughout the week. Again, refreshing.
In my opinion, Alaska is best suited for stronger ability level skiers/riders and, if you think about it, the primary reason that people go to Alaska is for the big, steep, gnarly lines. At Valdez Heli Ski Guides, you will find no shortage of monster lines with tremendous vertical on pitches frequently greater than 45 degrees. Now, is there an opportunity to ski on much more mellow terrain? Absolutely, but the operation is definitely prepared and optimized to drop you on the most technically challenging terrain you have ever imagined.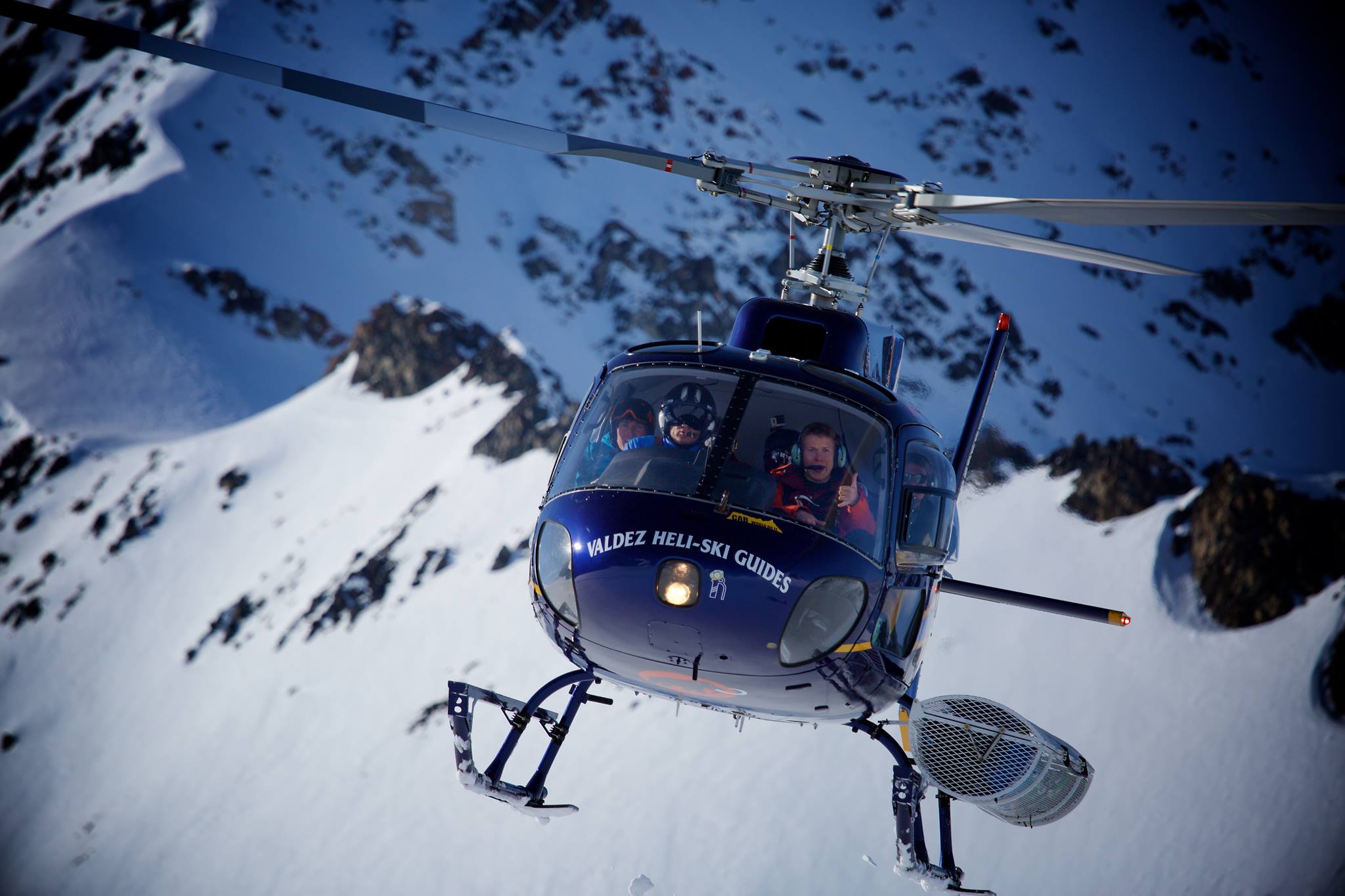 The Alaska season spans the end of February through April. We get a lot of questions about what is the best time within that window and the only thing that I can say with certainty is that there is more daylight later in the season. Outside of that, it's a roll of the dice with Mother Nature as it relates to snow and temperature conditions. Choose what fits your calendar the best and don't overthink it. With respect to this trip I just completed, the dates were April 17-24 and we got 7 days of bluebird conditions and flew every day. Temperatures were warm and I only wore a baselayer and my shell and was perfectly comfortable. The week prior was very cold and snowed 5 feet and all Valdez ops were grounded for 6 of 7 days. As I said, it's a roll of the dice and anything can happen at any time during an Alaska season.
The mentality you take into an Alaska heliski experience has to be different than what you take into a BC heliski experience. When you go to BC, you can be confident that you're going to fly most days and likely to have powder snow. When you go to Alaska, I like to think about it as putting yourself in position to be able to ski the biggest lines in the world when Mother Nature allows. The longer you are there, the better the chances are that you'll be able to do more of that. With Valdez Heli Ski Guides, each guest has 5 hours of fly time and you should think about using that throughout the week; on average, this 5 hours should cover 4 days of skiing, assuming that you'll have a few down days. If conditions are good, be prepared to spend the extra money on more heli hours. The rest of the time, take the mentality that you are in an absolutely beautiful and remote part of the world, in an awesome lodge environment with plenty of beverages and good food, some of the coolest and most interesting people you'll ever meet, and the most badass guides the world has produced. It's about the whole experience, not just the skiing.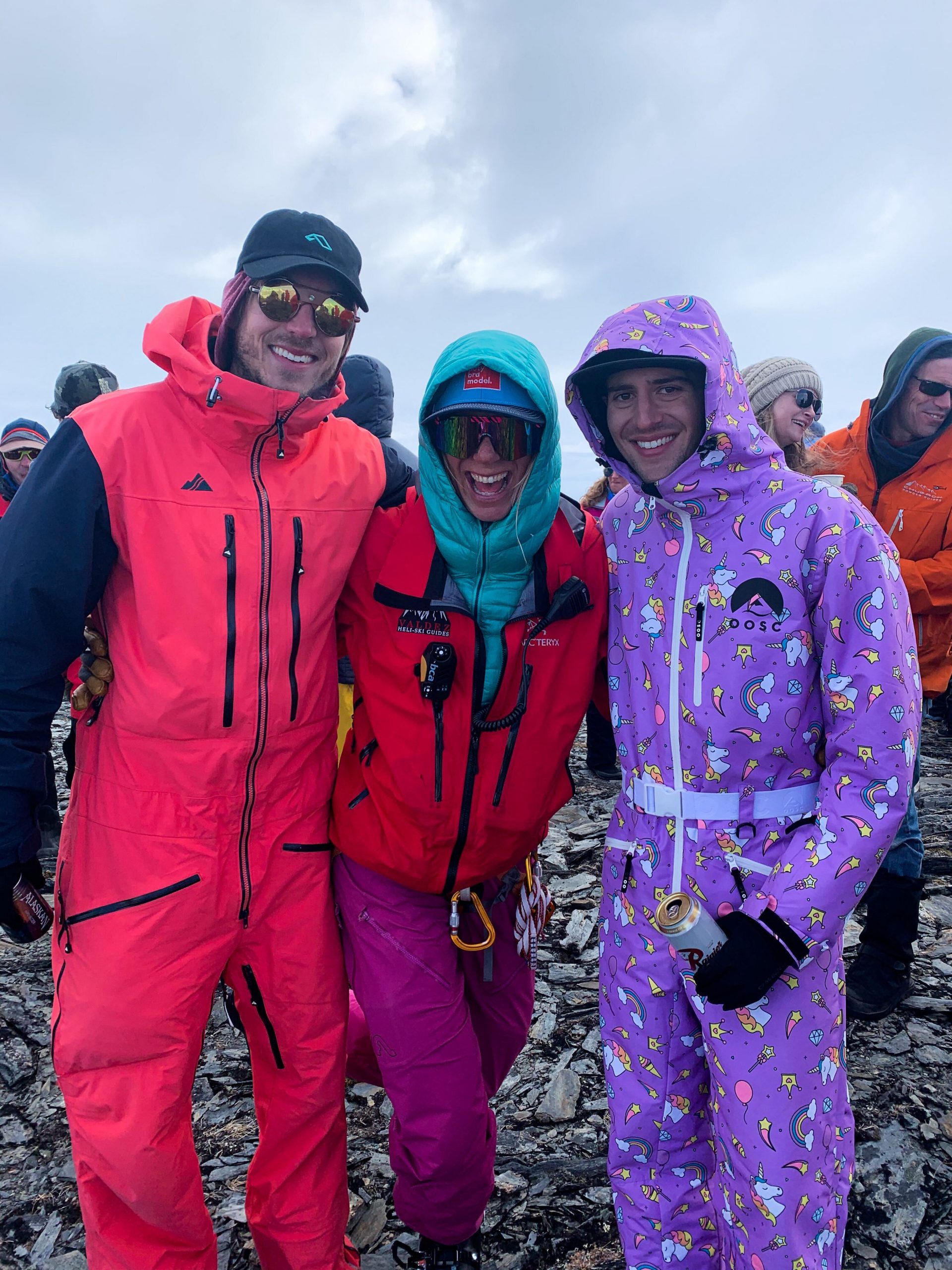 When packing for an Alaska heliskiing trip and one at Valdez Heli Ski Guides, here is what I brought with any relevant notes:
-Helmet
-Goggles x 2
-Mittens/Gloves
-Baselayer top and bottom
-Light mid-layer top
-Heavy mid-layer top
-Shell jacket
-Shell pants
-Ski boots
-Skis (Armada JJ 185) – optional as VHSG has plenty of excellent demo skis
-Poles – optional as VHSG provides if you do not have
-Harness – optional as VHSG provides if you do not have
-Bathing suit (hot tub/gym on-site)
-Remote work gear/laptop (excellent WiFi)
-Street clothes/casual wear for lodge life and travel days
Standard Valdez Heli Ski Guides packages are 7 days with arrival to the lodge on Saturday afternoon and departing the following Saturday afternoon. Here is what my itinerary looked like, flying from Aspen:
Friday April 16 – Fly out of Aspen, connect through Denver to Anchorage. Stay at Hotel Captain Cook in downtown Anchorage Friday night.
Saturday, April 17 – Take Ravn Airlines charter flight (arranged by VHSG) from Anchorage to Valdez in the mid-afternoon – 45-minute flight. VHSG team will be waiting at the airport to deliver last week's guests and pick up new week's guests and transport to the lodge. Arrive at the Tsaina Lodge (VHSG lodge) for a welcome ceremony, happy hour, and dinner.
Sunday, April 18-Friday April 23 – Breakfast around 8:30, ski, dinner around 8, hang out until bedtime.
Saturday, April 24 – Breakfast, ski, catch 5pm charter flight back to Anchorage. Red-eye flight back home.
Arriving in Anchorage the Friday before your trip is the right move. This will give you some breathing room to account for the chance of weather, delays, misplaced luggage, etc. If the weather is bad and the charter flight to Valdez is not able to fly, you will have the time to rent a vehicle and drive from Anchorage to Valdez which takes around 5 hours and is a beautiful drive. Regarding the skiing, as I said, you will fly based on conditions. We started skiing as early as 10AM and some days didn't leave the lodge until 2:30PM. Some days we were back at the lodge for lunch and took the afternoon off; some days we were skiing until 7PM. Again, I was there later in the season when it was light until 9PM.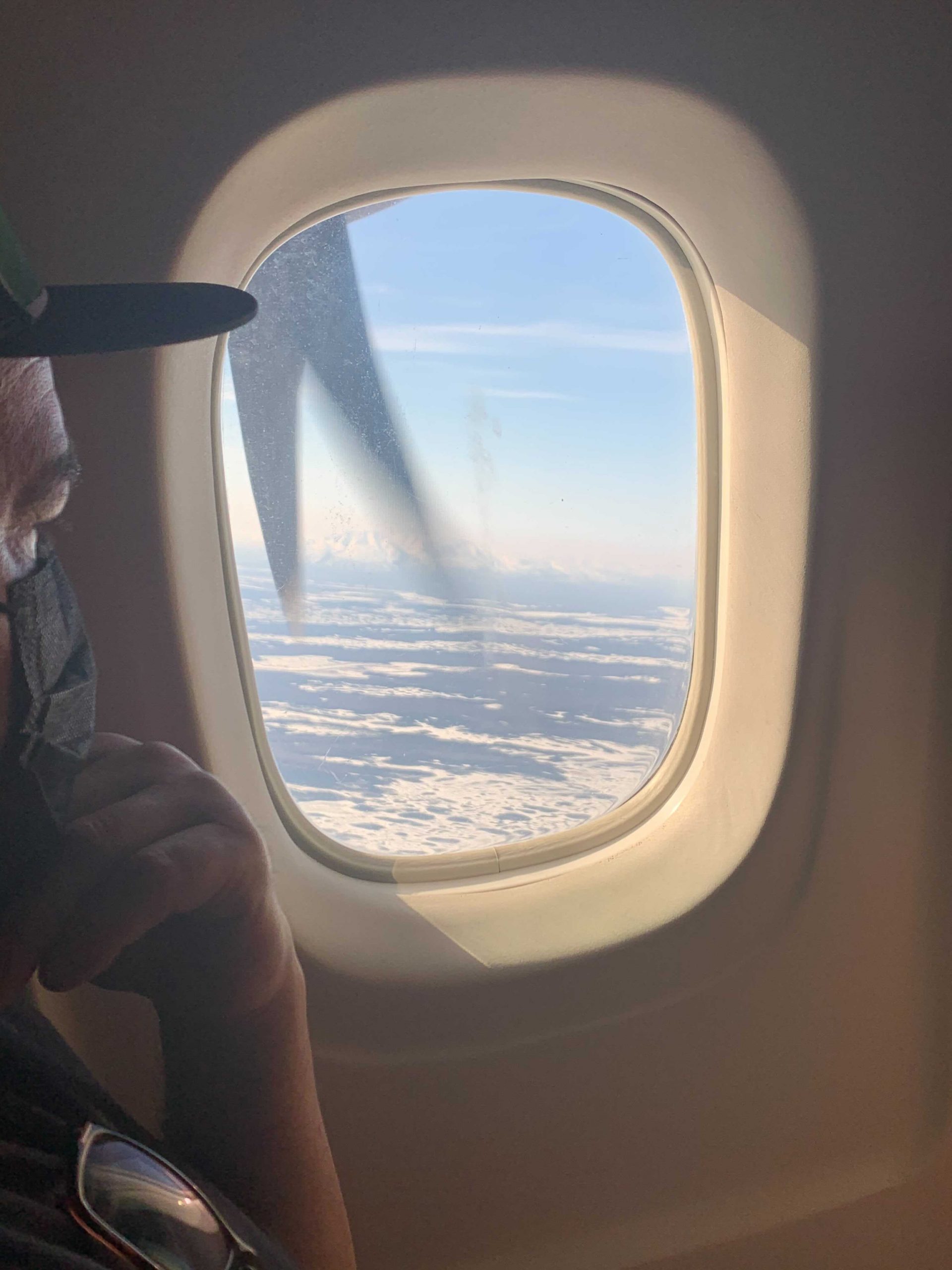 There is something very special about the history and legacy that blends well with the new energy that has been added by Jeff and Ingrid Fraser, the current owners who have invested not just money but passion into the Tsaina Lodge and Valdez Heli Ski Guides team and operation. As an example of the fun that Jeff and Ingrid have with running the operation, they decided in a very whimsical manner to throw a party for all guests, guides, and staff on top of a mountain one afternoon; the next thing you know, we were all flown up in the helis and eating bbq ribs and grilled shrimp and listening to hip hop from industrial speakers. I am 100% sure that I will go back to VHSG and continue to book our guests there. I'll meet you on the deck for a cigar.