Some of the most common questions we get when it comes to heli skiing packages go as follows: How much vertical will I get in my heli skiing package? What the heck are Hobbs hours? How many runs will I get on a daily basis? These are very important questions to ask in order to help you avoid the mistakes and pitfalls often made when comparing guaranteed vertical and hours in different heli skiing packages. Read on to learn more about these terms, how they will affect you, and what to expect with your heli skiing package.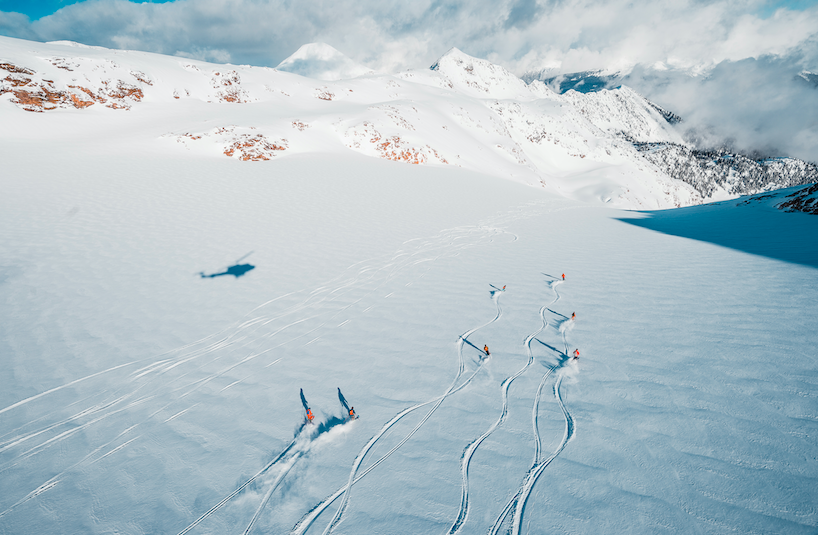 Heli-Skiing Hobbs Hours – What Are They?
Hobbs hours are used by many heli-skiing operators, specifically in Coastal BC and Alaska. They are used to keep track of the flight time you are allotted when you purchase your heli-skiing package. So, what exactly are Hobbs hours? They are considered as the total "power on" flight time as opposed to idle time, and is the standard calculation by which all Alaskan heli-ski operators have to pay for their helicopters. Operators are then able to maximize their flexibility when it comes to terrain preferences, weather conditions, and even group energy levels by charging customers per Hobbs hour.
Normally, when you book a 7-day heli-skiing package bound for Alaska, you will ski an average of 5-6 days out of the 7 due to weather. This is standard for the region. When you purchase Hobbs hours, you use them like credits during the duration of your stay. Even if you have a down day, you will still have your leftover Hobbs hours to use on a later date. You are protected and not losing out during down days.
It's also very important to check out how Hobbs hours are credited and if the company's policy allows for a refund for unused time. Also, more than likely, you will be able to purchase additional Hobbs hours at a set rate if conditions are good and you want to ski more than the allotted time you were given.
Heli-Skiing Packages – What Is Vertical And How Is It Used?
As opposed to Hobbs hours, many heli-skiing operators choose to use vertical instead. With a vertical policy, the package will include a set amount of vertical meters for skiing. This is most common in British Columbia, South America, and Europe. With these packages, you'll be purchasing a certain amount of vertical, and if that time limit is reached, bonus skiing beyond that vertical limit will cost.
The primary objective of the operator is to help you make that vertical goal during the duration of your trip. If you have reached your maximum, most heli-ski lodges enable you to purchase additional vertical.
Keep in mind, it's very important to see if your operator has a vertical guarantee (this is often found in the cancellation policy). Depending on the weather conditions and what terrain you ski during your trip, it might be somewhat difficult to reach the full vertical allotment. Though this rarely happens, if you can't reach the vertical guarantee, you will be partially refunded for the vertical you were unable to ski.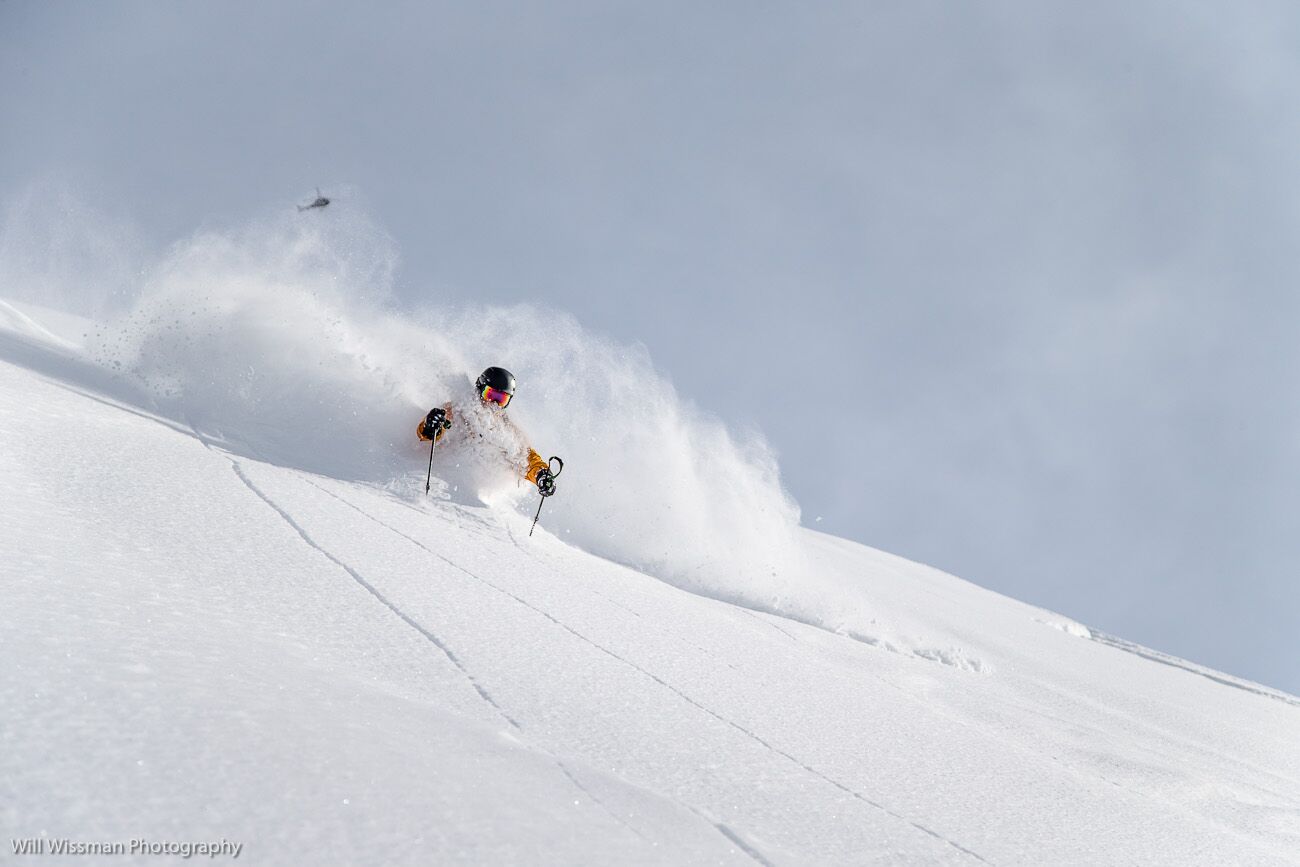 Comparing Trips: Vertical vs. Hobbs Hours And Common Mistakes
Many people want to compare the trips based on guaranteed vertical or Hobbs hours. Note, there is no 'apples to apples' in this situation. First off, you can't compare vertical packages to Hobbs packages. However, here are some tips on comparing two different Hobbs packages as well as two different vertical packages.
When comparing two trips that use Hobbs hours, it's important to consider the following:
There is no easy calculation from Hobbs hours to the number of runs. Depending on the distance of the lodge to skiable runs, how deep you need to go in the tenure based on conditions, and the type of terrain you're trying to access is how Hobbs hours are used by heli-ski operators.
Trust your operator – they do a lot of work to ensure your Hobbs hours are utilized to the maximum. They factor in weather conditions as well as how advanced your group is in order to make the most of your time.
Ask about the operator. If you are wondering how much skiing you will get for 5 hours over the course of a 7-day trip, it's simply best to just ask. Most operators have a vertical equivalent for their specific operation and are able to tell you the average number of runs they do each day.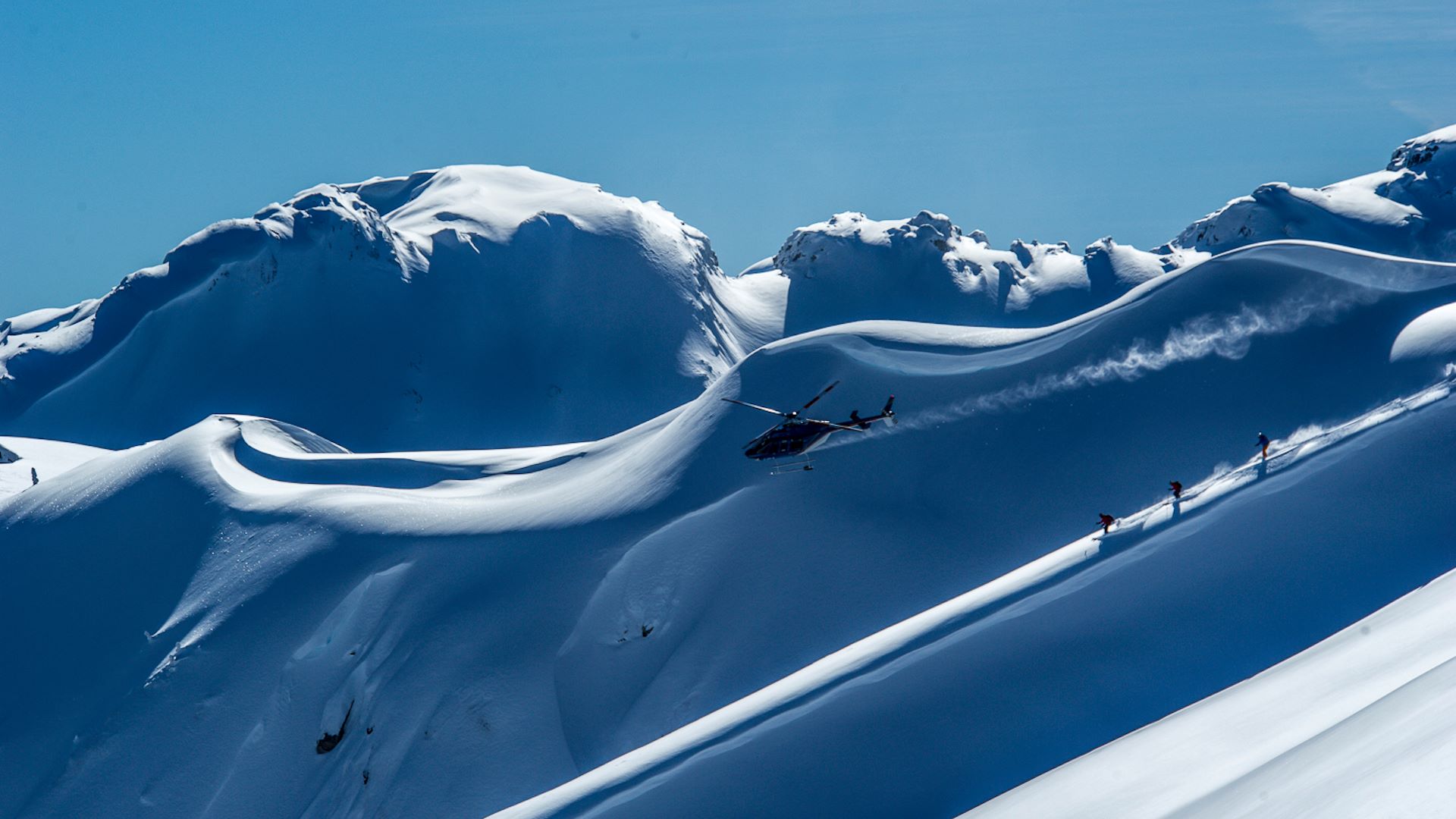 When comparing two trips that have a specified vertical amount, it's important to take these three factors into consideration:
The easiest way to compare two trips is by looking at the goal amount (max vertical) each trip provides.
Check out how much it costs for additional vertical. If you have the opportunity, would you be willing to pay for additional runs? If so, how much do they cost? Go with your gut, but know what to expect on your final bill.
What is their minimum vertical? If you don't reach the minimum, will you be refunded? These are important things to know when comparing vertical packages.
Unlimited Vertical Heli-Skiing Packages
If you are concerned about reaching your vertical limit too early in your trip, this is a great option for you. Unlimited heli-skiing packages means exactly how it sounds – the operators will maximize your days around the conditions and you will ski until your legs fall off! This option is best recommended for expert skiers who are in the best shape. This isn't a good option for people who are experiencing their very first powder turns. You will pay extra for unlimited vertical, but more than likely, it will be completely worth it. Check out unlimited vertical packages here.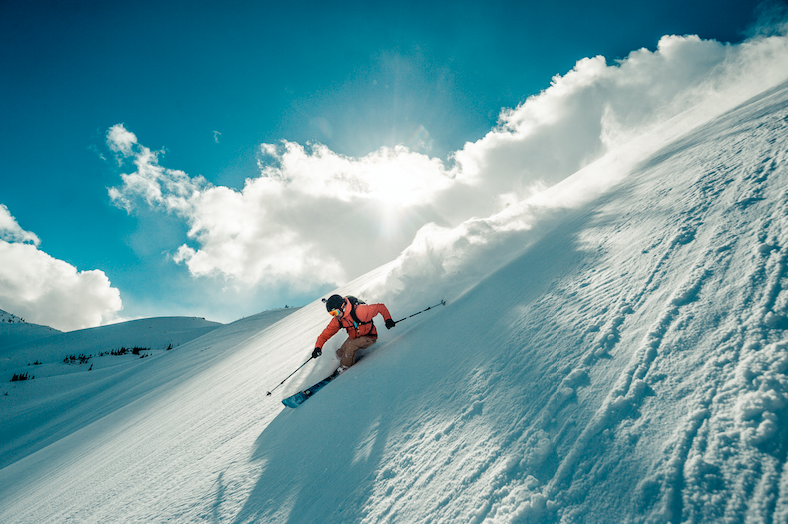 Final Thoughts
These terms and package styles can get pretty confusing. However, comparing Hobbs hour trips vs. vertical trips should be at the bottom of your list of things to start checking for. Your very first concern should be if the operation you chose seems like a good fit for you. Do they offer the type of backcountry skiing you enjoy? Is your fitness in line with the number of ski days you chose? If you keep these factors into consideration, the vertical policy or number of Hobbs hours usually won't matter.
If you are a seasoned heli-skiing veteran and you're looking to maximize the amount of skiing you get per dollar, get in touch with us immediately! We can help you break down the logistics such as the differences between each lodge and operation in order to find your perfect fit. Give us a call at 1-888-420-6534 or email us at team@heli.life.