It's been an epic season in Alaska so far, with more snow, more daylight, and more availability in the forecast. This is your year to chase that hard charging Alaska vertical and open powder fields. Check out our favorite Alaska heli skiing operators below. Whatever type of trip you're looking for, one of these operators will surely fit the bill.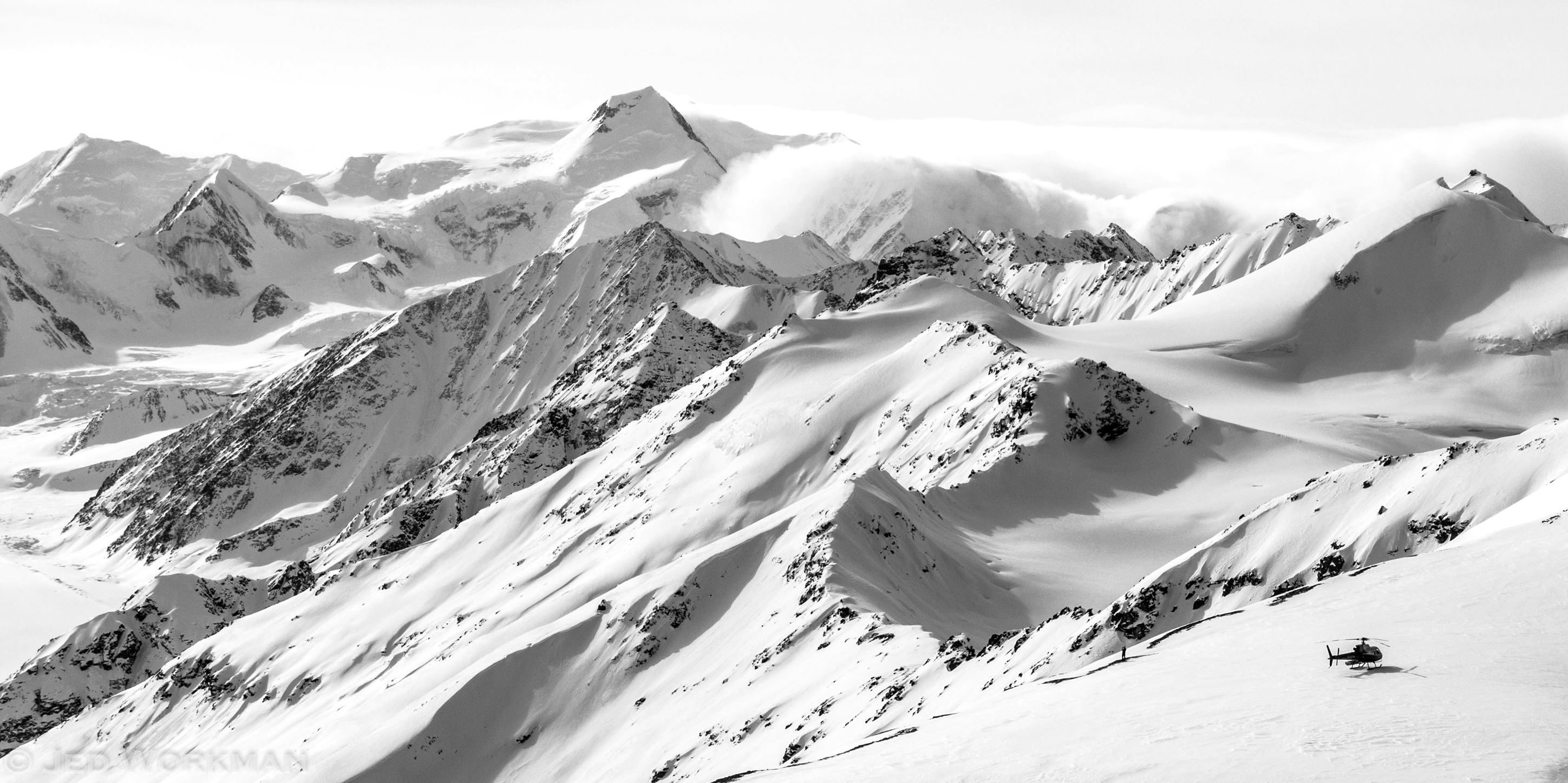 Valdez Heli Ski Guides
Heli-skiing with Valdez Heli-Ski Guides is unlike skiing anywhere else in the world. Valdez ski runs average 3,500 vertical feet. The longest runs, like the backyard test-piece Mount Dimond, top out at 6,200. The low client-to-guide ratio (4:1) provides you with individualized attention, allowing VHSG to guide you down the exciting peaks showcasing the long couloirs and broad faces only found in the Chugach. Valdez Heli-Ski Guides caters to advanced and expert skiers and riders only. If you enjoy dramatic powder ski runs and can safely ski or ride in control on the steep runs found at most ski areas, you will love VHSG!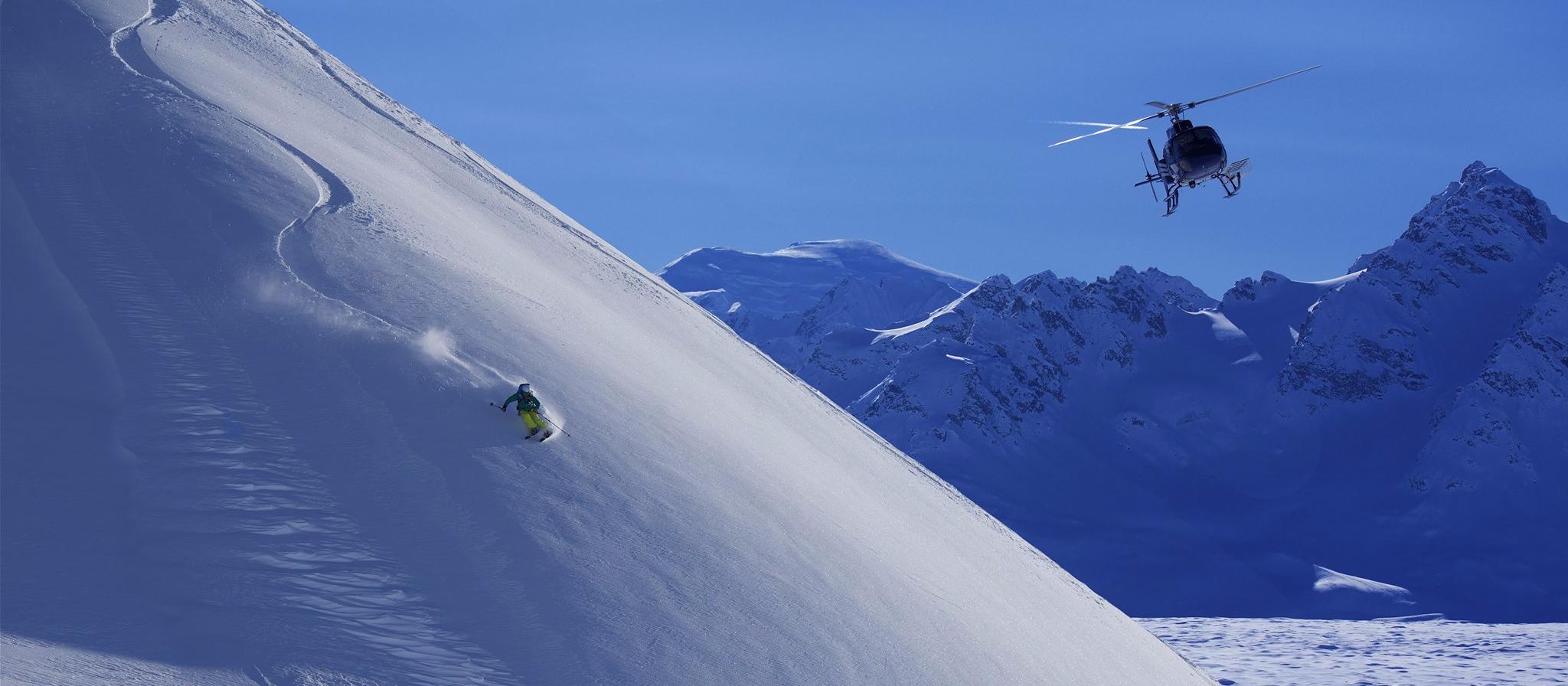 Tordrillo Mountain Lodge
Tordrillo Mountain Lodge offers world-class Alaska heli skiing and snowboarding packages for an unparalleled alpine adventure. Imagine endless terrain, inspiring steeps, and colossal vertical feet. Whether you're an intermediate powder skier or boarder or an absolute expert, Tordrillo Mountain Lodge's highly trained guides will help you take your skiing to the next level. The experienced team ensures safety for all abilities and provides access to the most exciting heli skiing spots in Alaska for beginners and experts alike.
Located on the banks of the Talachulitna River and Judd Lake, it is within eyeshot of two 11,000-foot volcanoes and Denali, North America's tallest peak at 20,320 feet. Find a quiet corner on the deck and take it all in, cast a line from the lawn and enjoy the lodges and amenities.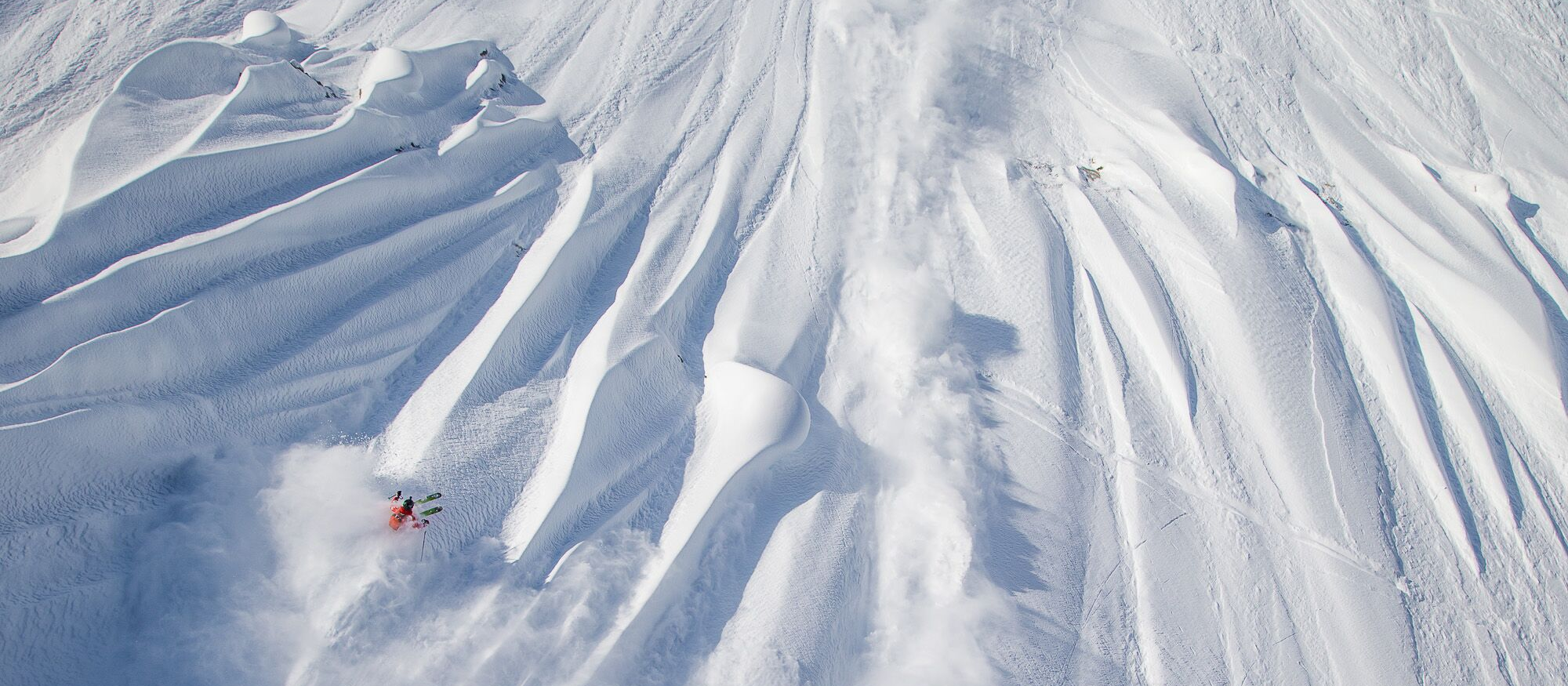 SEABA Heli
Southeast Alaska Backcountry Adventures (SEABA) is a staple heli-ski operator in the Chilkat mountains near Haines, Alaska. This highly respected outfit boasts a unique rundown of week-long packages designed to meet the needs of a wide range of budgets, group sizes, and skill levels. With state-of-the-art helicopters, highly trained guides, two lodges, and even a small cruise ship, SEABA is a truly premier heli-ski operator.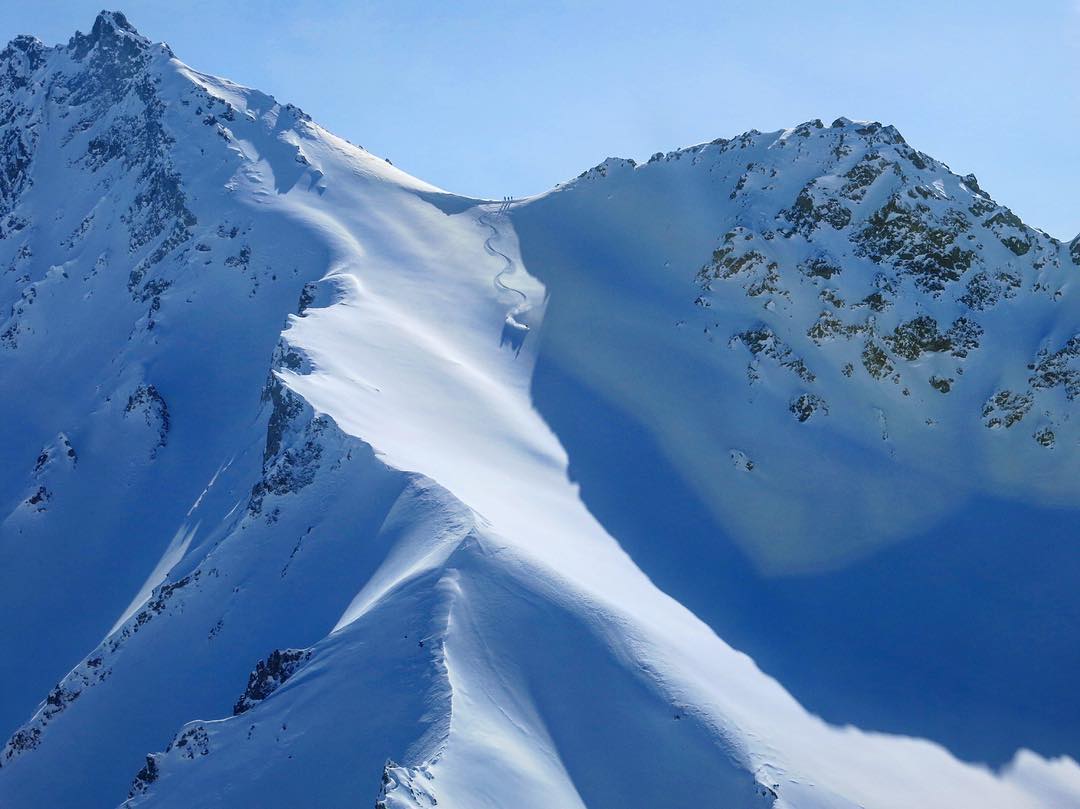 Black Ops Valdez Heli Ski
Black Ops Valdez is not your typical heli lodge. Operating with a maximum of 16 guests a week, heli skiing is done in groups of four. This makes BOV the perfect operator for intimate groups.
Accommodation at Black Ops Valdez' Robe Lake Lodge is unlike any other place you can stay in Valdez. Prince William Sound and downtown Valdez are minutes away in one direction and Legendary Thompson Pass, home to the best skiing and snowboarding terrain in the world, is only minutes in the other. With Black Ops Valdez, not only will you get a first-class skiing and snowboarding experience, but you will also get to stay in the finest Alaskan Style lodging that Valdez has to offer. Built-in 2008, the Robe Lake lodge is a true Alaskan style log lodge complete with hot tub, sauna, high-speed internet, satellite TV, and all the comforts of home.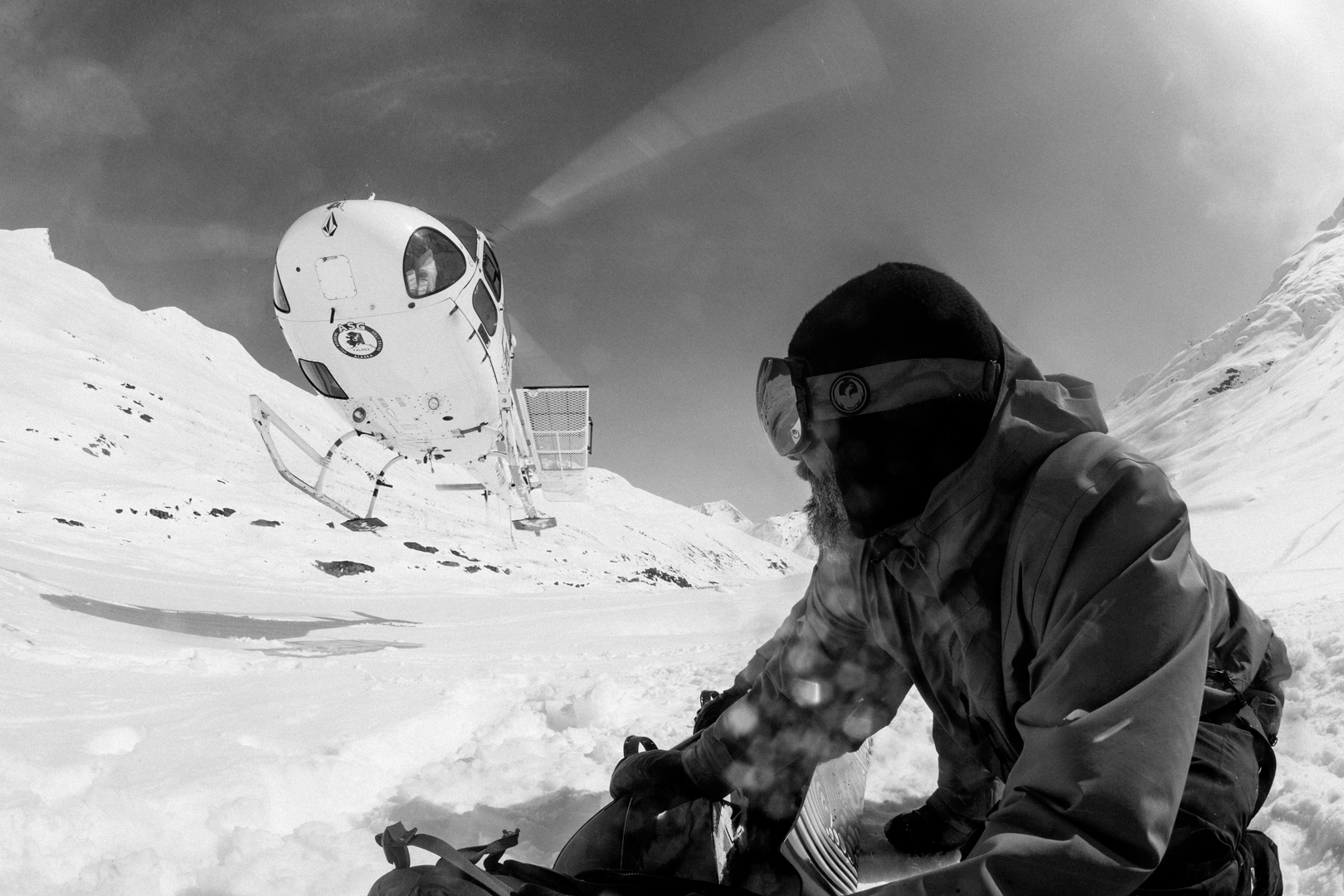 Alaska Snowboard Guides
Alaska Snowboard Guide's inclusive package guests stay at the Totem Inn in Valdez. This features single occupancy rooms with double occupancy available upon request. With modern accommodation, premium amenities and Alaskan hospitality, the Totem Hotel & Suites provides a memorable experience for business and leisure guests. You'll find space to relax, unwind, or work comfortably in your guest room.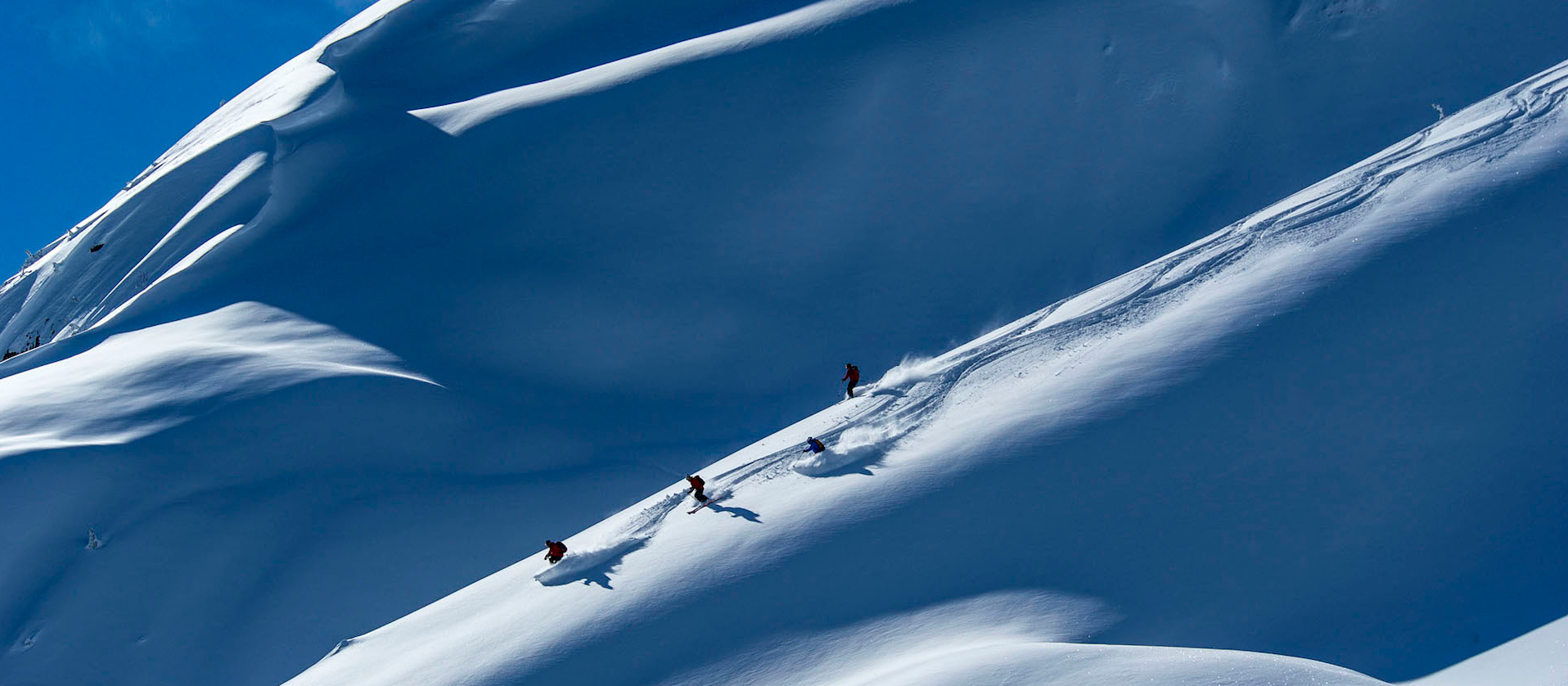 Points North Heli
Over the past decade, the Chugach Range has proven to be the premier destination worldwide for helicopter skiing and boarding. Accessed by ferry or plane, Cordova is unlike any other community in the state. Alaska Airlines flies into Cordova twice daily from Seattle and Anchorage. Upon arrival, a PNH team member will greet you and help with your luggage. A short, fifteen-minute drive to our facility offers many opportunities to see bald eagles, moose and the beautiful town of Cordova. Along the way you will also view the breath taking Chugach Mountains that you will soon be skiing or riding. Points North Heli's base location in Cordova is 40 miles from Valdez and allows them to provide you with a 'private' playground in the backyard. While 5 other operations in Valdez share terrain, PNH is able to explore areas that the others cannot conveniently access. They continue to find new terrain each year, catering from the intermediate level recreation skier to the world-class athlete. If you have heard of heli skiing in Alaska, and are already this deep in your research of operators, it is more than likely we have terrain to suit your desires. The package includes: 4 heli flight hours, per person, an average day is around 1.34 heli hours or 8-10 runs, 4 heli hours generally is equivalent to 3 big days of flying, it's not uncommon for groups to come home with 12 & 13 run days (if they desire) later in the season, as daylight is longer.
Still not sure which Alaska operator is the best fit for you? That's why we're here. Head over the heli.life and hit us up in the chat feature to talk heli skiing!