Featured image: Tyler Soden
There are many stories in the news that can knock you down and bum you right out. This is not one of those stories. This is the story of Dariel Meléndez Dávila.
Dariel is a 22-year-old surfer from Costa Rica who stands out from the rest for a number of reasons: his contagious smile, big curly hair, and of course, outrageous surfing abilities. He also has one leg.
When Dariel was 11, he was robbed in the street. As he tried to run from the robber, he crossed a set of train tracks just a moment too late—severing one of his legs. It was devastating. But Dariel has always radiated positivity through his adversity, and he turned to his passion to persevere: surfing.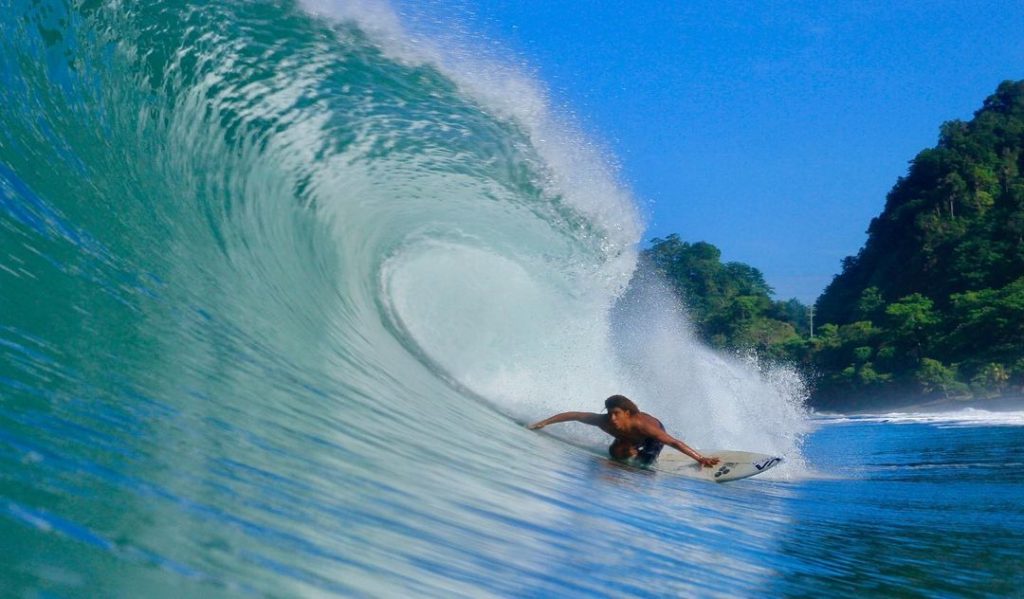 Many would consider surfing with one leg to be impossible. But Dariel found a way—staying low and using his warms to provide unbelievably smooth balance. Among the surf community, it was impossible to miss this inspiring talent and, eventually, a man by the name of Logan Dulien became particularly fascinated by it all. Logan is the creator of the popular Snapt Surf videos and leveraged his connections and experience to launch a Go Fund Me. The goal? Get Dariel a prosthetic leg. The price tag? $25,000.
"Fortunately Russel Molina owner of Advanced Kinematics and one of the top board-certified prosthetists has offered his services to help Dariel get a top-of-the-line prosthetic leg," Logan wrote on the Go Fund Me page. "One that would allow him to walk, give him full mobility, and one that he could even use in the ocean. This kid has a heart of gold and has made the most of life with one leg but it's time we come together and help his dream of walking again become a reality."
$25,000 is a lofty price tag, no matter the situation. But the surf community—over 400 donors—quickly rallied to help Dariel out, raising over $26,000 in just three days. Needless to say, this young man is absolutely stoked.
Cheers to Dariel. Cheers to the surfing community. And cheers to more stories like this in the world.
View this post on Instagram