Picture this: you and your favorite people on earth are planning an epic adventure, excited about the experience you will have and the memories that will last a lifetime. Group adventures are perfect bonding opportunities friends. Challenging yourself alongside your buddies is the fastest way to solidify that friendship for a lifetime. But like any masterpiece, a successful group trip requires thoughtful planning to reduce potential hiccups and ensure everyone has a blast. There are some common missteps we see happen all the time. Here are some tips to make sure your trip comes together perfectly.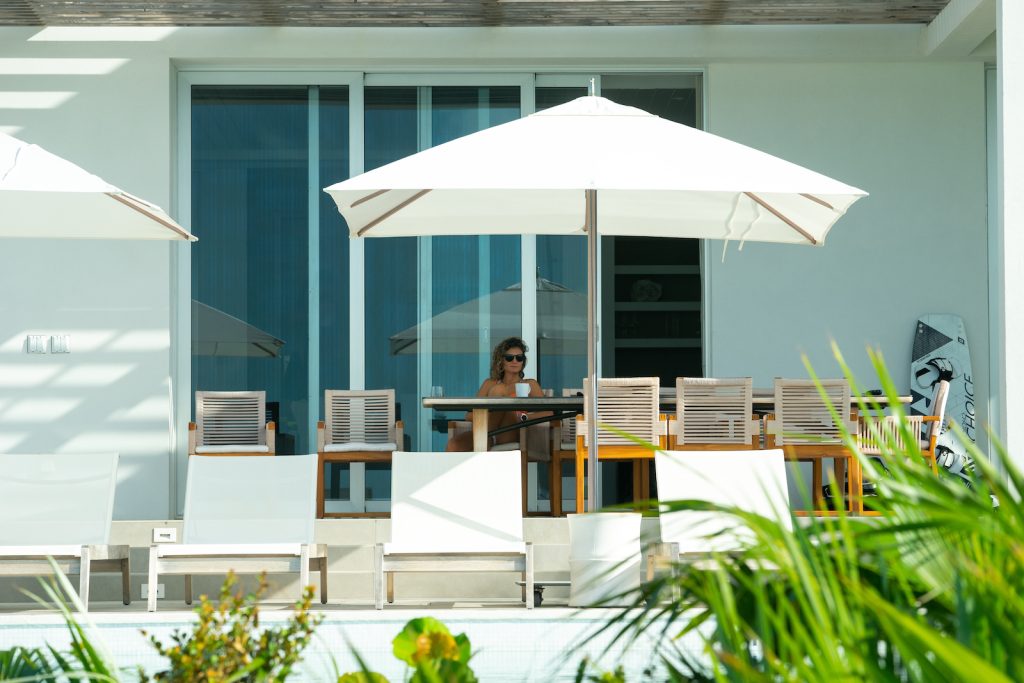 Choosing the Right Adventure
So, your group is ready for an adventure, but where do you start? Begin by considering everyone's ability level as the first qualifier to join. If you are taking a trip where it's okay to have a mix of beginners and experts, it's not so much of a concern. But if it is a multiday bike trip, a helisking group, or a kitesurfing trip, you'll want this to be your top consideration when deciding who should be invited and who shouldn't.
If you do have a group with mixed ability levels, look for opportunities where the group can split during the day. Often times, with heliskiing in particular, you can have two different ski groups if you have 8 or more people. For bike trips, same deal. Having the ability to do Group A and Group B will make a world of difference when your group is mixed.
Okay, so you've got your list. Now think about the physical activity level your group can handle. If some of you are fitness fanatics while others prefer a more laid back vibe, strike a balance to keep everyone engaged and happy. Next, think about the goals of each person who will be joining. Are you all adrenaline junkies craving a white knuckle rush, or would you prefer a more chill, culturally enriching experience?
With your budget in hand, it's time to connect with our team. We can get you set up with several options that will be ideal for your group. Want specific dates? Try to get ahead of things and book early. Often times you can save on budget by being less choosy on your dates, but booking early can also mean early bird discounts.
Now, onto the nitty-gritty: assessing your group's skill levels. It's essential to match activities with your group's abilities to avoid any awkward (or dangerous) situations. Remember, it's better to be safe than sorry! To bridge potential skill gaps, consider looking in to multiple trips for different styles, or just decide that one group of friends will go on the expert trip while the others book something more at their speed. It's all about making sure people will actually have fun if they join.
Planning and Logistics
Alright, let's talk money. Establishing a budget is crucial for a stress-free experience. Consider accommodations, transportation, activity costs, equipment, and let's not forget our best friend: food. Pro tip: always keep a small buffer for unexpected expenses (because, let's face it, life has a sense of humor). When you're giving your friends an expected cost, add on more than just the cost of the adventure, like the flights or a car rental and split it equally across everyone to give a loose budget.
All of our trips have a detailed itinerary, so when you share with the group, they will know exactly what they are getting when they commit. We can even create a private trip just for you that can be shared with your friends. This way, you can custom tailor certain aspects of the experience to meet everyone's expectations.
Finally, gear up! Do a quick assessment of your personal gear and ensure everything fits properly and functions smoothly. Make sure everyone else is doing the same. Also, check passports as needed to make sure they aren't about to expire. Nothing kills the excitement of a trip like a text from your buddy saying they won't make it through customs.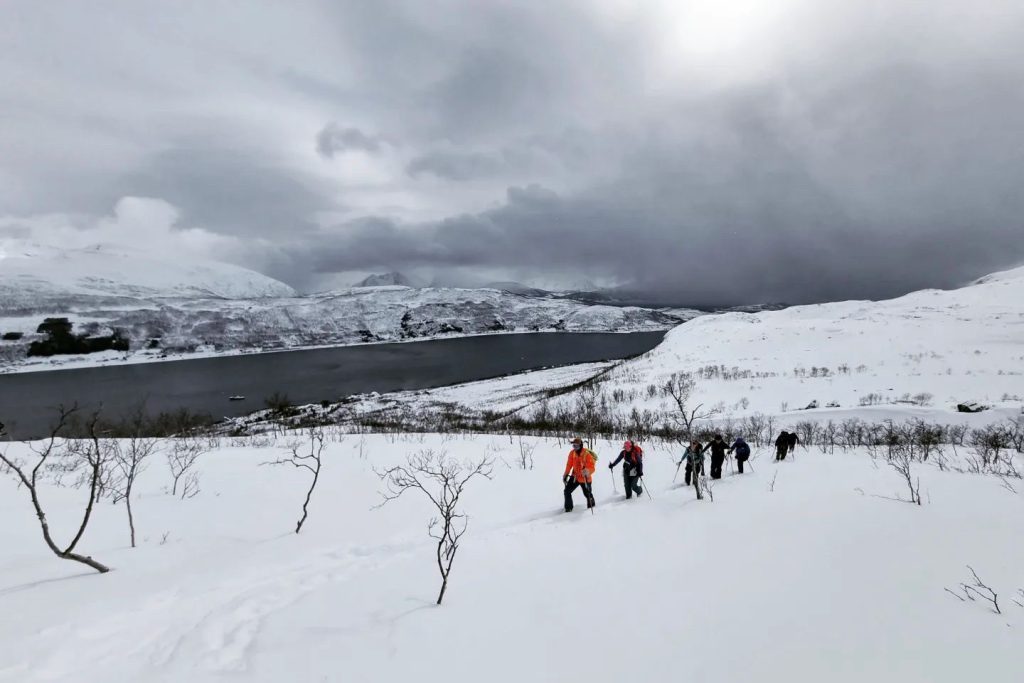 Safety Considerations
As much as we love living on the edge, safety should always be the top priority. When you book with Heli, you know you'll only be getting the best providers in the industry, so you're pretty much covered there. But adding trip insurance is a highly recommended additional layer of protection. Encourage your entire group to get it.
When you're there, adhere to local guidelines and restrictions to avoid any unexpected hiccups. This is not the time to try a solo journey into protected forest land or a mangrove. It might end up getting you fined, or worse, in trouble with local authorities. Get to know your environment like the back of your hand. Familiarize yourself with weather conditions and potential hazards, and be prepared for any wildlife encounters (unless you're a fan of surprise bear hugs). All in all, do some research and put some thought into what could potentially cause issues with your group. Don't let the crazy buddy pack fireworks, and make sure everyone is on the same page when it comes to decision making in the backcountry or remote locations. Everyone deserves to feel safe, but challenged.
Last but definitely not least, have an emergency plan. Tell your significant other or family where you will be. Remember the age-old saying: "Better safe than sorry" (or, in our case, "Better safe than seeking refuge on a deserted island").
Collecting Payment
Now, here's our best kept secret. Getting people to actually pay their deposit and secure the group trip is a hassle. It's a ton of emailing and reminding. When you work with Heli, we take care of this. We get a list of your friends, and we help you track who has paid on the platform. We even create private packages specific to your group so you can see how many spots are left.
The cool part, your friends will be non the wiser. They will think you did a spectacular job making this all come together, and we'll quietly have your back through all of it. We bring the firepower, and you look like the super hero.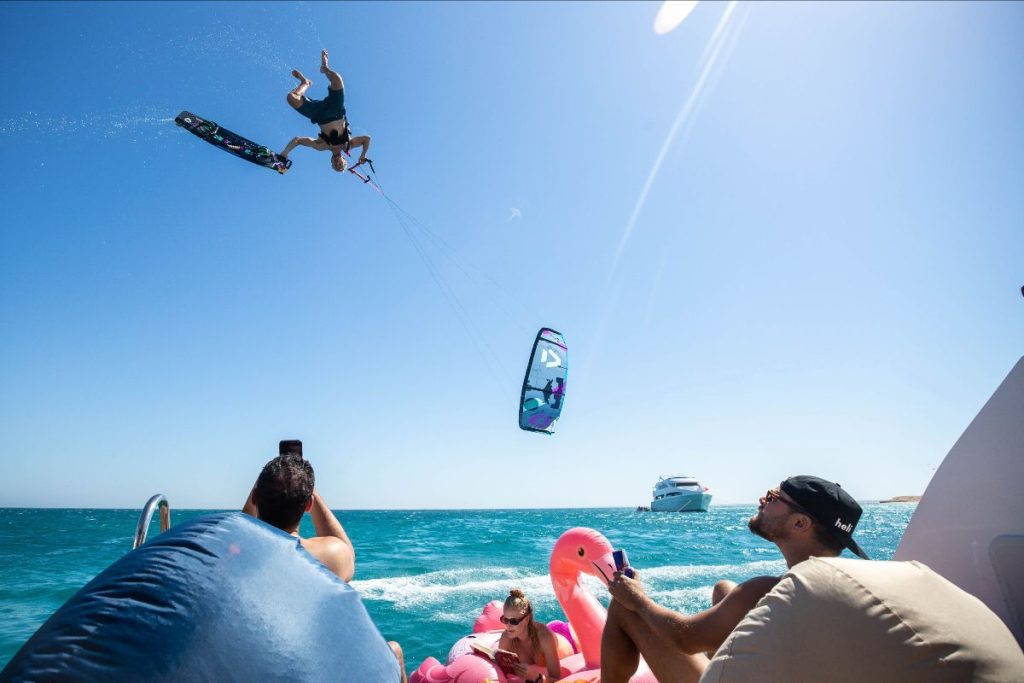 Capturing the Experience
A picture is worth a thousand words, so don't miss a chance to document your epic adventure. Buy the right gear before you go. GoPros have gotten so cheap, as have HD cameras. Get some practice capturing before you go. You don't need to pack the drone, as it is more hassle than it's worth unless you are a professional content creation.
Share the experience with others through social media and don't forget to tag us so we can share your experience. Inspire others by showcasing your group's epic adventure. And don't forget about those tangible memories – souvenirs and keepsakes are perfect reminders of the adventure of a lifetime. We recommend buying some gear from the local outdoor shop, at the lodge or from the trip operator. Ever time you rock them, you'll be reminded of that one moment on the trip. Whether it's a hat, a bike jersey, a piece of outwear or a water bottle, it's worth grabbing.
Wait, I Can Get Paid For This?
So you've done all this leg work to get your group organized. Did you know that with Heli you can get paid for all that effort? Learn more about becoming a Heli Ambassador. https://promo.heli.life/become-an-ambassador. You'll earn credit for each friend that books on your group outing that you can apply to a future trip. Some of our group organizers go annually on their group trip for free, or use the credit to reduce the cost for everyone the next year. Trust us, it's worth exploring.