Hostel La Posada is an international Hostel and Surf Camp in the middle of Playa Carmen, Santa Teresa, Costa Rica. Located just a few steps from the beach, in one of the best spots to surf and enjoy the suggestive colors of the sunset on the Pacific Ocean. They are close to markets, bars, restaurants, laundry, pharmacies, and everything you need.
Santa Teresa is surrounded by magical jungle roads, waterfalls, beaches, and National Parks, such as Cabo Blanco and Curú. Surf and more packages are available for anyone who wants to get to know Costa Rica from an insider's perspective.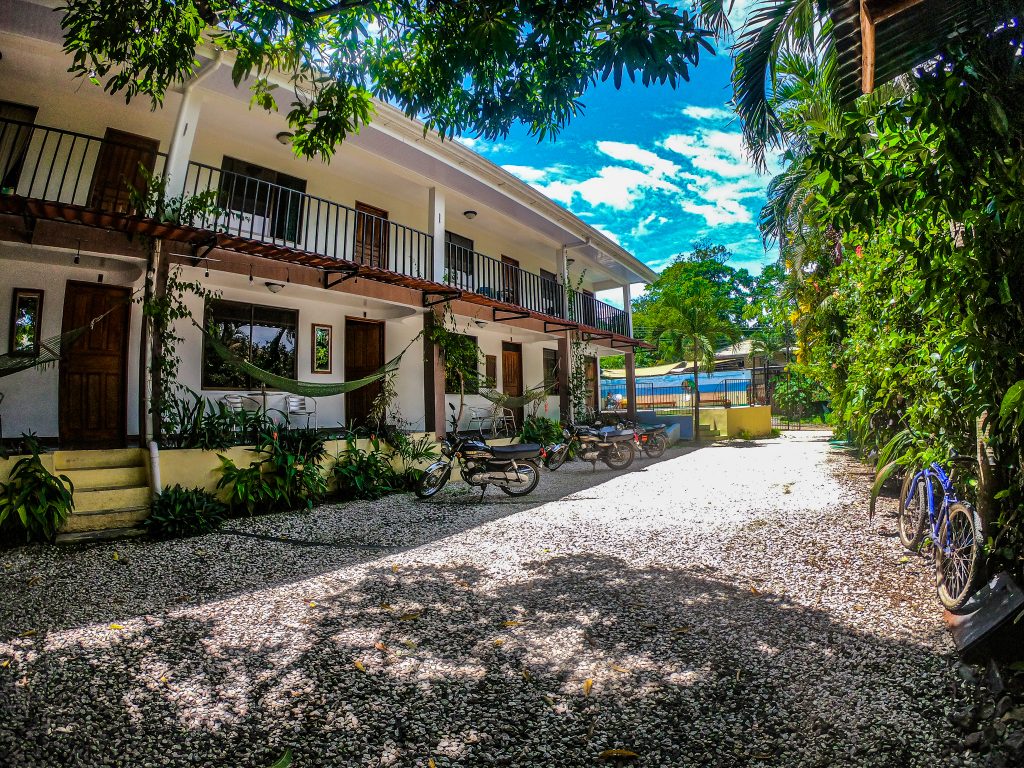 Come as a guest, leave as friends
We talked with Lu, the hostel's manager, to learn a bit more about what makes this place special. The current owners took over La Posada four years ago and transformed it into a vibrant hostel and surf camp. Lou and the team try to bring new and young energy all the time, focusing mainly on the experience of the guest with the hostel and their cultural experience with the people and Costa Rica. The owners and staff are young adventurous surfers trying to share the Pura Vida lifestyle that only those who visited this part of the world would understand.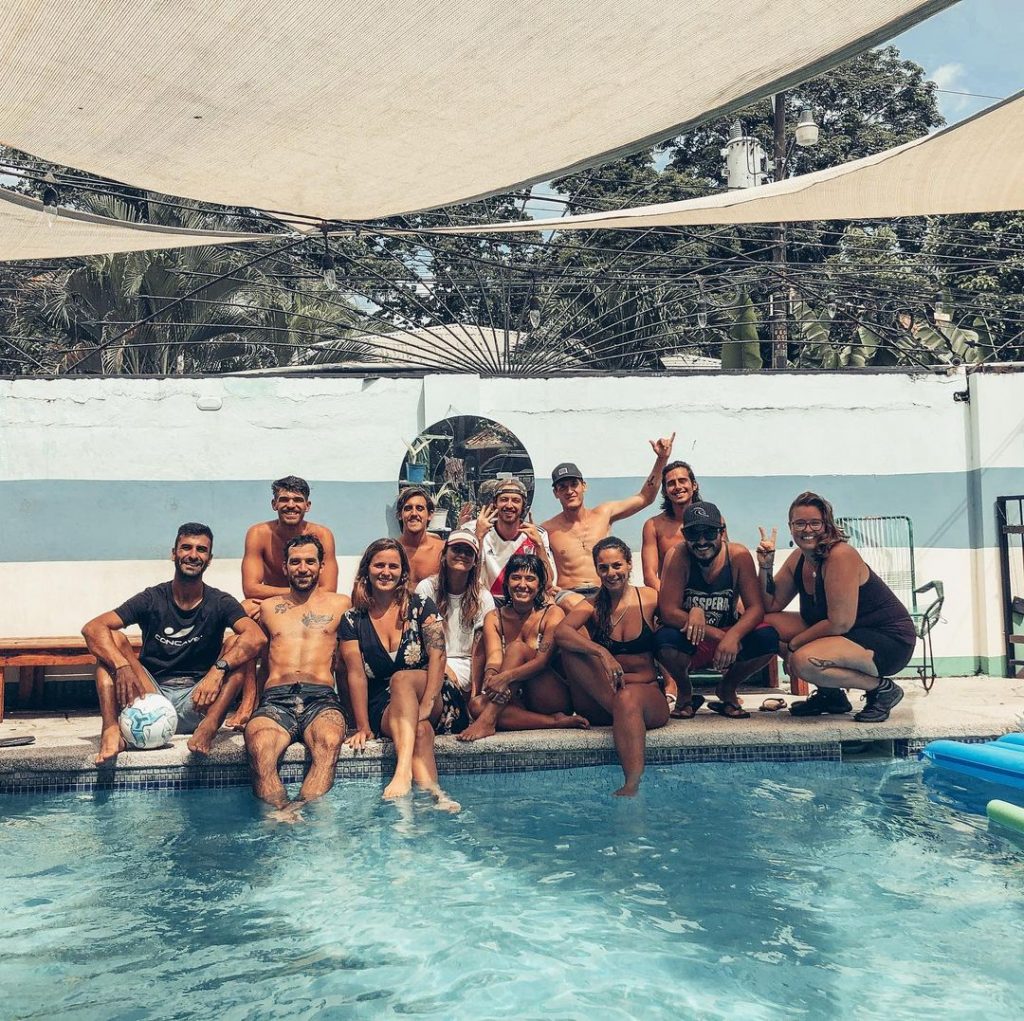 Me and all our team work every day to assure our guests have full experiences, so that they are able to discover every corner and activity in town! I have been working here for the last two years, making sure that all of our guests not only enjoy surfing, but also have a great cultural experience in Santa Teresa.

This place is not only my work, it is my home and family in Costa Rica, and we wish the same to each guest who wants to come and stay with us! Pura vida! It is through this lens I find this place to be the most enriching and inspiring, with the ultimate goal of rejuvenating and igniting mind + body + soul.

Luciana
The accommodations are the perfect balance between a hostel and a traditional Surf Camp. The Camp itself offers full personal guest follow-through service during your stay. Inside the hostel's common areas you'll find a billiards table, ping pong, and some other games, a lounge atmosphere with videos and music, hammocks, a communal kitchen, and a swimming pool.
Everyone loves to gather, have family dinner, and unite with all cultures. Everyone is welcome to join this family!!!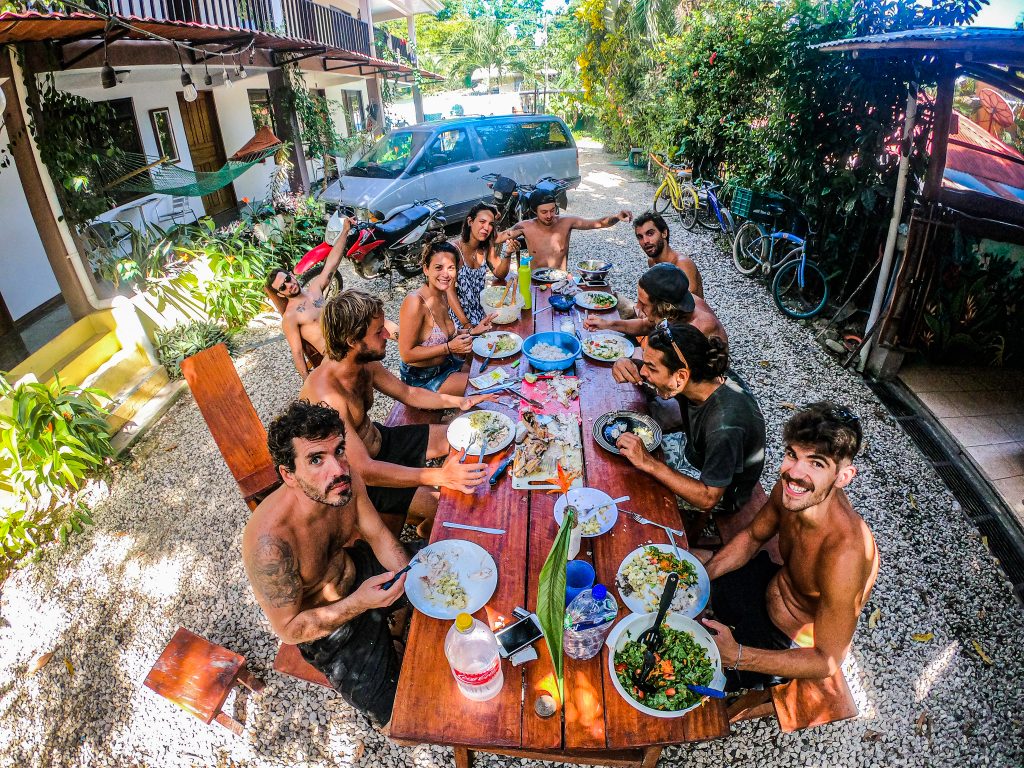 When is the perfect time to visit?
The year is divided into two seasons:

"Dry" season is from November to April. During this part of the year it is very unlikely to find rain, so sunny days are what you will find. All bars and restaurants are open so you will have an amount of diversity of food from all over the globe.

The "rainy" season is from May to October so you will encounter some rains that make the green of the jungle forest more intense than any part of the year. Usually it rains during the night and during the day you are able to move through town and find the calmness of a low season.

I personally love the rainy season because it's calmer and there are fewer people. All the plants are in bloom and beautiful rivers are formed that end in the sea. But I understand that those who come to rest for only a few days prefer the sun. So I recommend that you come from November to April.

Luciana
Santa Teresa is known for having one of the best sunsets in the world. The beach and the forest are divided by a couple of meters of sand. A diversity of people from all over the world find themselves in this paradise. Monkeys. snakes, birds, dolphins, whales, and many animals are living in the area year-round.
What is a typical stay like?
The itinerary will be shared with the guest the moment they arrive so they have everything planned according to what the instructors recommend, taking into account your ability level and the needs of the student. All levels are welcome, and our staff will follow you and help you every day with all the things you need to have the best surf experience possible.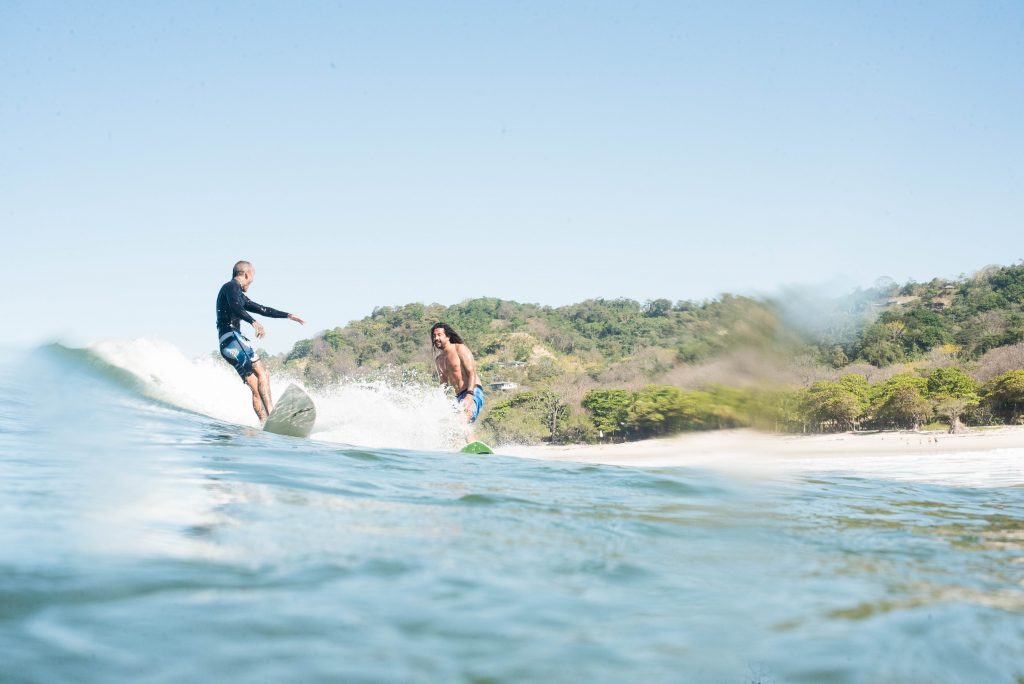 You'll spend your days surfing at the beach located steps from the hostel. In many of the surf and accommodation packages, equipment will be included with your stay, along with guided instruction and support from the beach.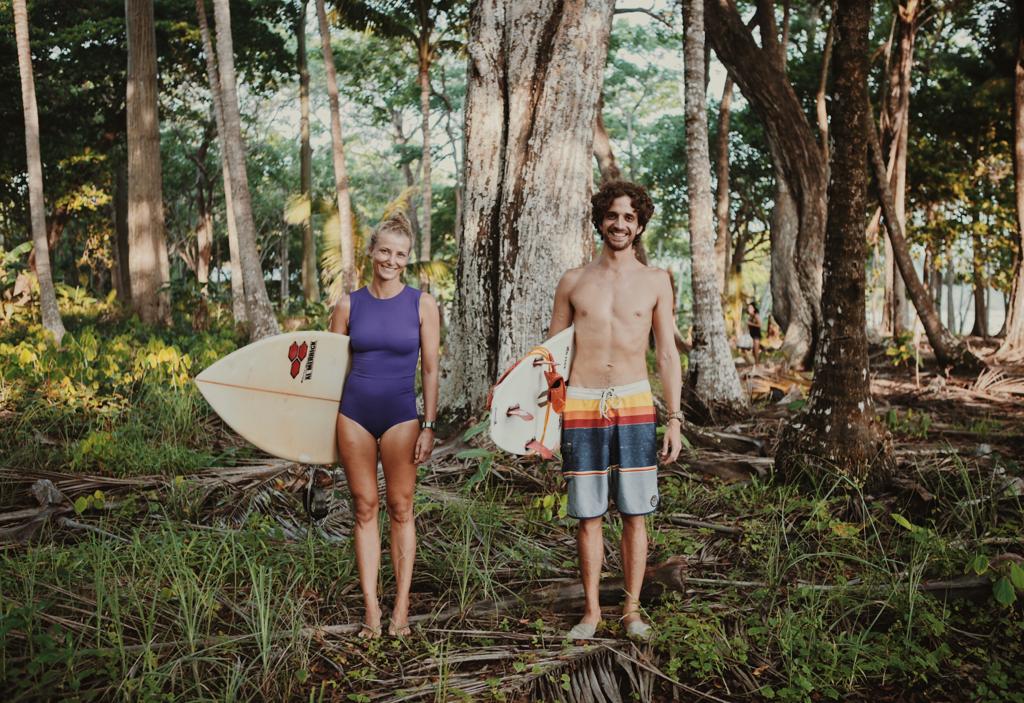 You will also have time to rest, go to the beach, or get involved with any other events in your program. They offer a large variety of extra activities during your free time, such as surf photography, Spanish classes, yoga lessons, massage, snorkeling tours, horseback riding, fishing trips, zip lining, free diving, ATV rentals, and bike riding. All can be arranged with the Hostel during your stay.
At night, you can share your days and moments with the guest and crew, having some drinks or dinner in our common area, before going to sleep, to be ready for the next day.
Be welcome, we are waiting for you!!

The team at Hostel La Posada