Sometimes, when it comes to a private heliskiing package, the lodging can be as much a part of the overall experience as the conditions and the terrain. Northern Escape understands that where you lay your head each evening makes a huge difference in the quality of your vacation.
The new 6500 sq ft (604 sqm) Skeena River Ranch features mountain views, a private helicopter landing pad, comfortable lounge areas, a staff-to-guest ratio of 2:1, a stunning patio for aprés, and easy access from Terrace Airport. The Skeena River Ranch is a unique oasis of calm situated on a secluded, 305-acre estate and artisanal farm. The in-house chefs work directly with local producers to bring culinary masterpieces to the table and are more than happy to create a custom menu of your choosing. The unobtrusive and friendly staff will ensure your stay exceeds expectations.
Step inside this spectacular setting for your private heli-skiing vacation. With a maximum of 5 guests, this is the ultimate private heli-skiing lodge.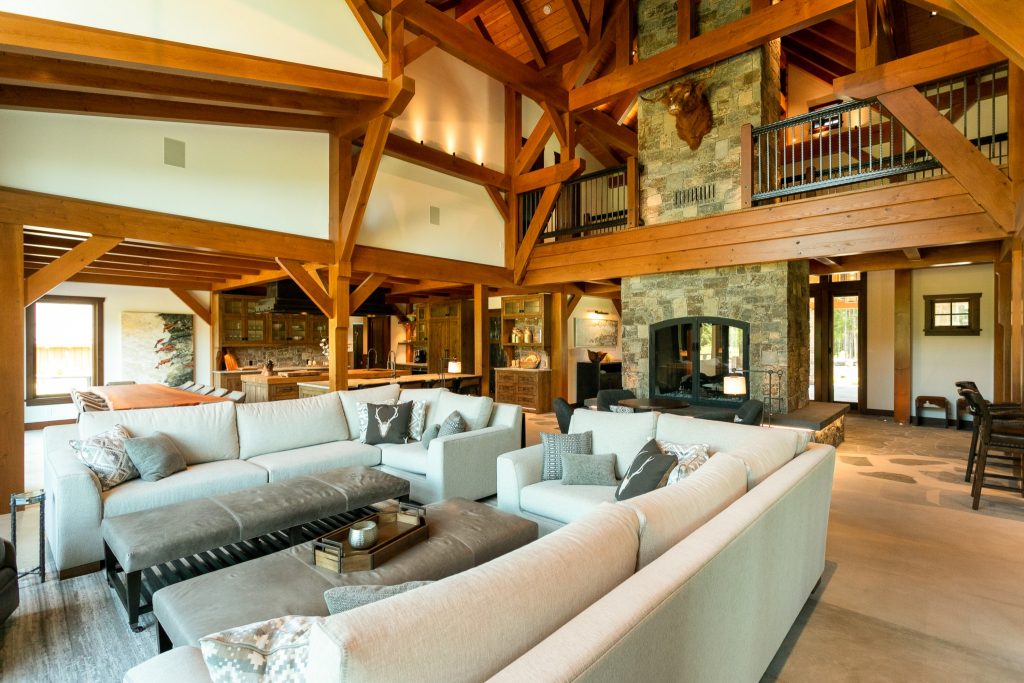 Home to the Northern Escape Private Heli Packages
New for winter 2022/23, all Northern Escape Private Heli Skiing Packages will be run out of the Skeena River Ranch. Charge hard and ski big lines or opt for a more relaxed pace, explore new areas of the tenure, or ride the tried-and-true favorites, the choice is yours. Designed for groups of just 4-5 skiers, and based out of this luxe lodge, the private package includes lodging, your own culinary team, a private Koala helicopter (the flying Ferrari), two private heli-ski guides, massage therapists, a hot tub, private snowcat backup, unlimited vertical and exclusive use of terrain.