Mexico is a paradise for many things, but the peninsulas that shape its two outer coasts are filled with hidden gems for kitesurfing. On the Yucatan side, you have warm waters that create a thermal wind that blows consistently during the winter months. On the pacific, the Baja peninsula is a marine paradise, but also creates one of the most ideal places to kitesurf in the world.
Yucatan Peninsula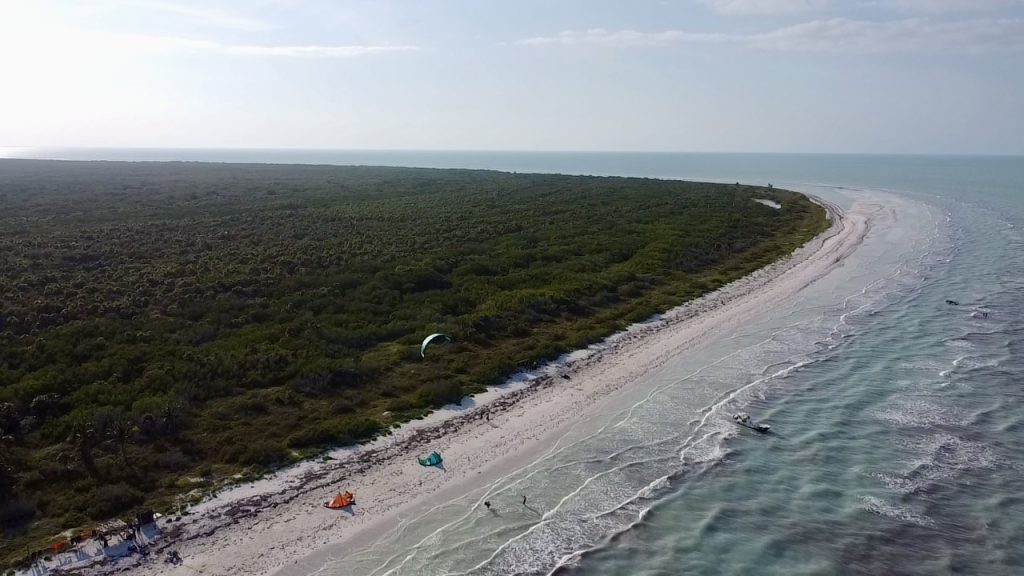 This Caribbean facing area of Mexico is one of the two main regions to kite in the country. Within the Yucatan you have several places to choose from, most notably around the North of the Peninsula with El Cuyo, Holbox, and Tulum. All of these places have kite schools right on the beach and are warm water locations perfect for beginners and when the wind is one ideal conditions for advanced riders as well. All of these are only a few hours drive from Cancun International Airport.
La Ventana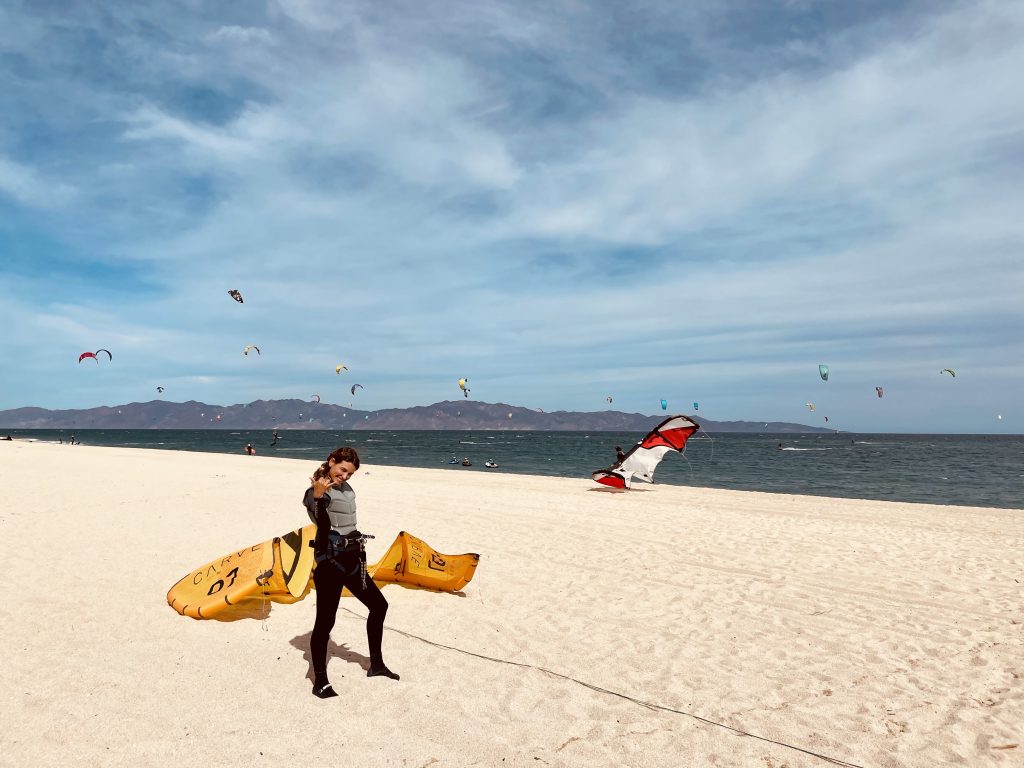 On the Pacific coast, the main spot to go is La Ventana. Located near el Paz on the Sea of Cortez, La Ventana is a world-class kite destination that is still being developed. You will find an abundance of kite operations here plus a growing range of accommodation options. La Ventana is easily reached via international flights to Cabo San Lucas (2hrs) or even La Paz Airport (1hr).
Tips For Your Trip
November – March is the best time of year to go, but the best consistent wind conditions are in December, January, and February.
Book direct flights to Cancun (Yucatan sots) and Cabo San Lucas. It's easy from all over North America and even some European countries.
No wetsuit needed on Caribbean side.
Wetsuit needed on Paciific side
Long season
Deep water options for foiling on progression or light wind days
Perks of Kiting in Mexico
Friendly local community
Off the beaten tourist path
Great food, culture, and other beach and water activities available for low wind days
Sport level: Perfect for all levels — beginner, intermediate, expert
Suitable for: couples, solo, families, groups, etc.
Mexico is the perfect combination of a beach destination mixed with culture. The Yucatan options are filled with cultural activities (Mayan ruins, cenotes, etc.) and delicious local food. On the Baja side you have the ideal desert climate with warm days and cool nights and you are based in the world's aquarium to complement your low wind days with diving, whale watching, or even surfing. For those looking for an easy kite surfing escape from North America, Mexico is the ideal place to satisfy your windy thirst.
Check out all of our kite surf trips in Mexico here.