Revelstoke, BC is one of the best places to go heli-skiing in Canada. It has all the elements of a world-class ski resort: incredible skiing and snowboarding on powdery slopes, glades galore, beautiful forests, and a laid-back vibe that's still just far enough away from urban centers to feel like you've escaped into nature. But if you're looking for even more adventure than what Revelstoke Mountain Resort offers, then look no further than one of these heli-skiing operators that operate out of or near Revelstoke for your next mountain adventure.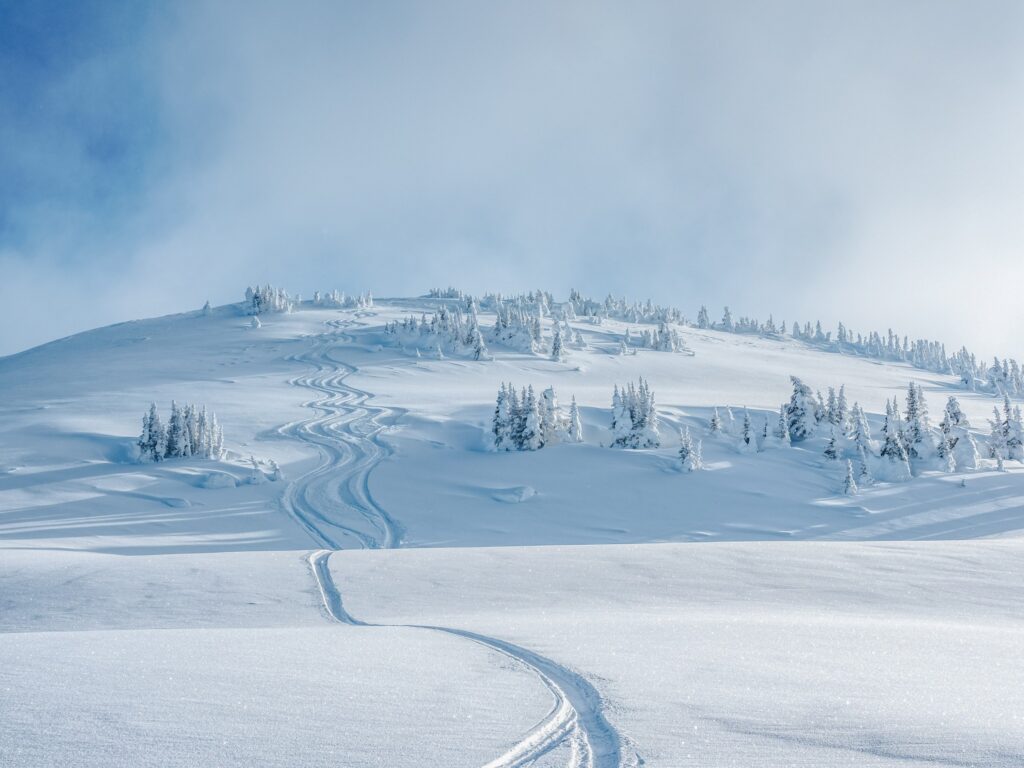 Revelstoke is one of the best places to go heli-skiing in Canada.
Revelstoke, British Columbia is one of the best places to go skiing generally. The town has been growing rapidly since it was established in 1889 and now boasts a population of over 6,000 people. It's located near the base of Mt Revelstoke National Park which provides some of the best snow conditions in North America; think deep powder with tree runs down to Dillon Glacier that you can access from any resort lift ticket or pass.
The nightlife and restaurants are also great during winter months so you'll have plenty to do after your day on skis! We suggest checking out Chubby Funsters and the Taco Club.
Selkirk Tangiers Heli Skiing
Selkirk Tangiers Heli Skiing, which operates out of Revelstoke, meets at the The Hillcrest Hotel. With packages specifically designed for new heliskiers, and more advanced packages available daily, they are sure to have something that fits your group. The have a great selection of terrain and can accommodate skiers at all levels.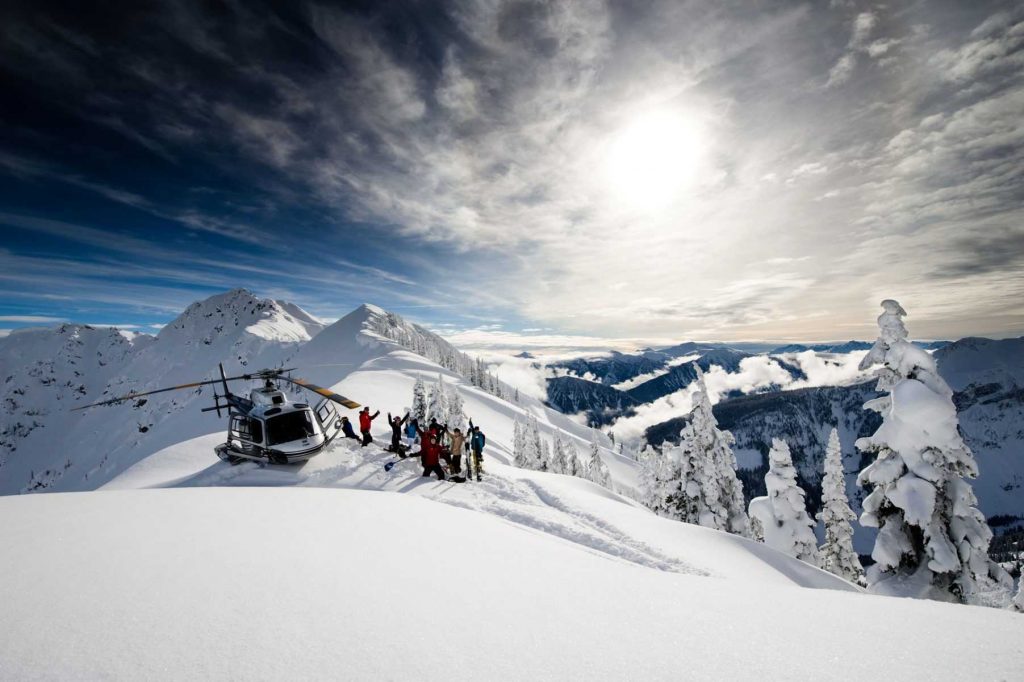 Selkirk Tangiers Heli Skiing has an impressive fleet of helicopters that can accommodate skiers at all levels and has a wide variety of terrain available for skiers. The company offers single-day heliskiing and multi-day packages, as well as custom trips for larger groups.
CMH Heli-Skiing and Guiding
CMH Heli-Skiing and Guiding is a Canadian company that has been operating for 30 years. They are one of the largest heliskiing operations in the world. Their Revelstoke lodge has modern accommodations and amenities, including an outdoor hot tub, sauna, and steam room.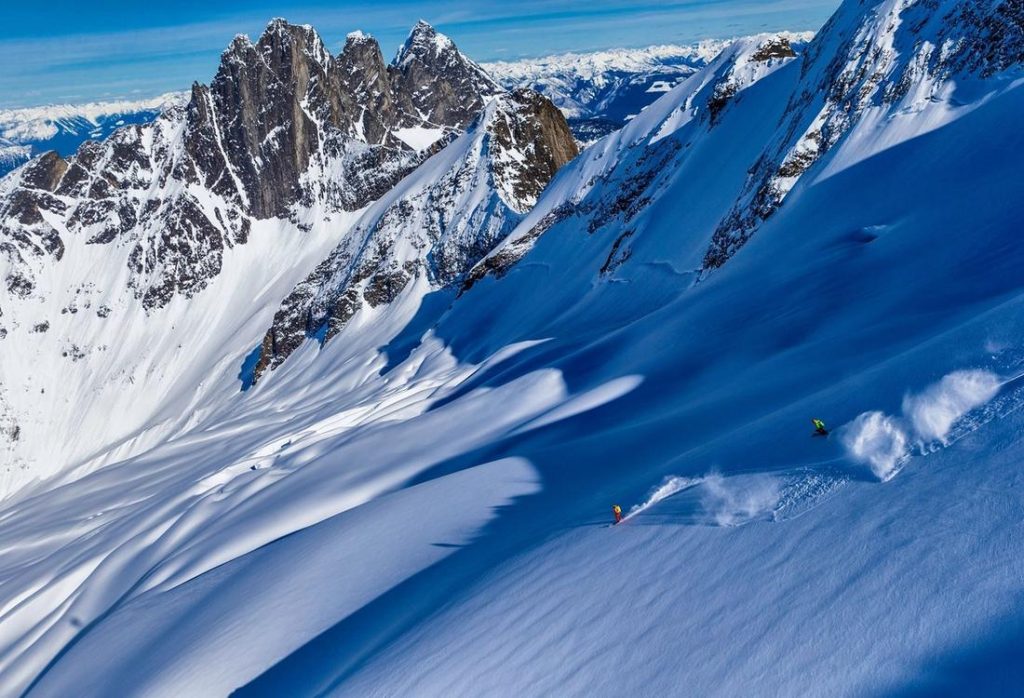 Known for booking out early and often, you'll want to start planning as early as possible if you want to ski with the world-renowned CMH at their Revelstoke location. They offer several different packages, their classic Signature Trip, a Powder Intro experience for those new to the sport, and Steeps Shots and Pillow Drops for expert skiers and riders. They also offer private options at their Revelstoke lodge.
Eagle Pass Heliskiing
Eagle Pass Heliskiing offers both multiday and single-day options, as well as custom packages. If you're looking to bring a group of 4 advanced to expert skiers, Eagle Pass is your best bet.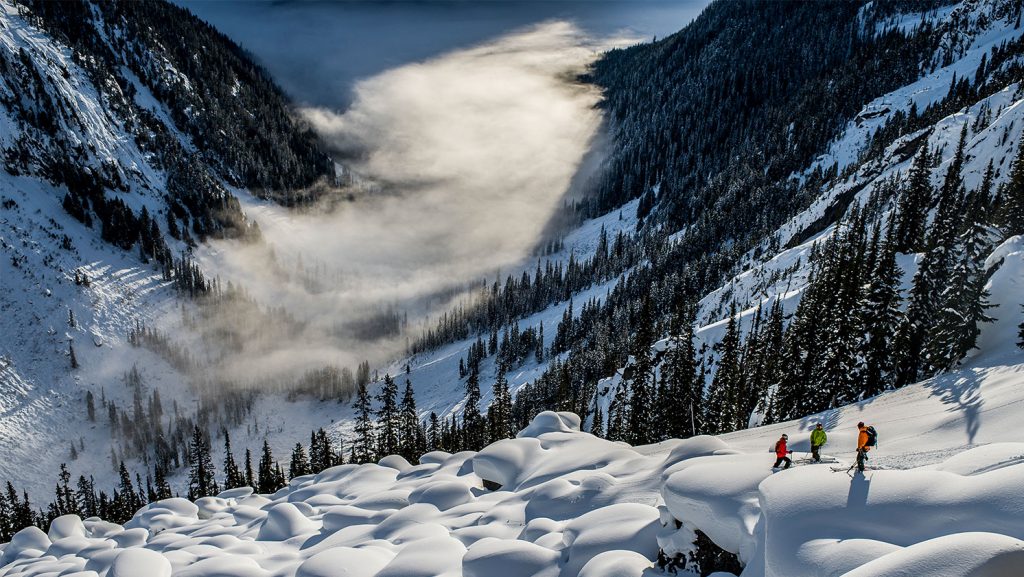 Eagle Pass has been heli-skiing in Revelstoke since 1992, so they know what they're doing when it comes to delivering an unforgettable experience on the mountain. Only by conquering the Monashee mountains will you know what it feels like to ski down champagne powder in untracked bliss. Eagle Pass Heliskiing is more than a vacation—it's a pilgrimage taking you deep into the heart of British Columbia's most beautiful wilderness peaks. Offering unlimited vertical, and exclusively flying A-Start helicopters, you'll be able to find the terrain all skiers dream of.
Their guides can take you to places that have never been explored by skiers.
Mica Heli-Skiing
Mica Heli-Skiing is a small company that focuses on the backcountry. They have a lot of terrain, but it's not accessible by road so you'll need to fly in and out. Their vertical drop is very high, reaching up to 3,500 meters (11,500 feet). Located in the Monashee Mountains of British Columbia (BC), Mica is one of BC's best heli-skiing operations for advanced skiers looking for challenging terrain with steep chutes and couloirs.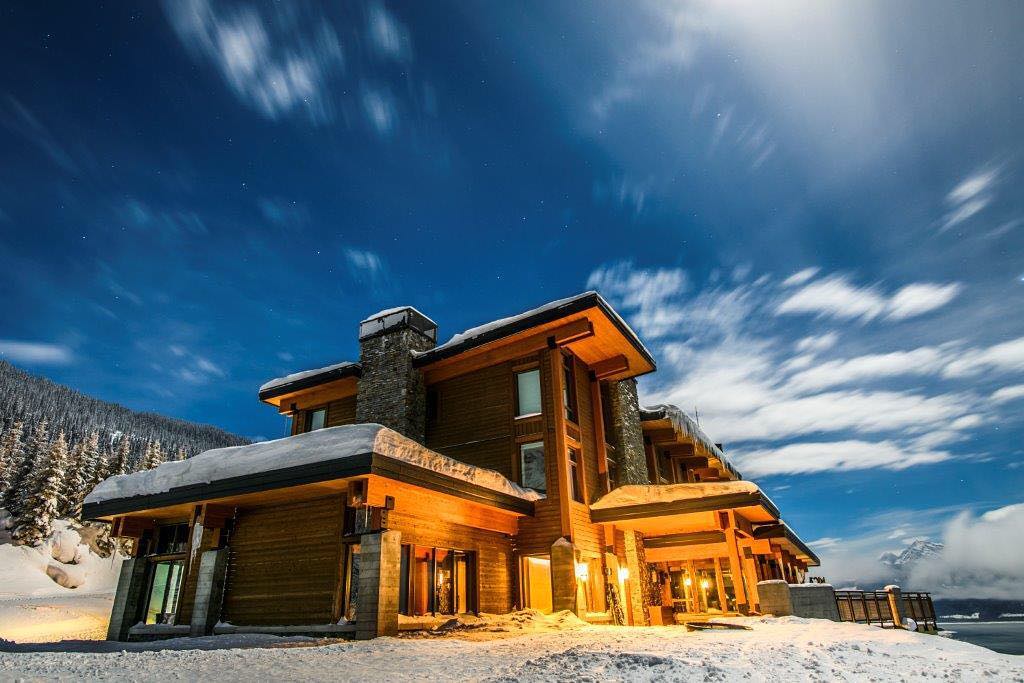 Great Canadian Heli-Skiing
Great Canadian Heli-Skiing is located in Rogers Pass, just outside of Revelstoke. Great Canadian prides itself on it's small group format and intimate lodge experience, with max 24 skiers on the property at any time. Their lodge is driving accessible, making the logistics straight forward and perfect for combining a few days in Revy with a 2 or 3 day heliskiing package up at their tenure. Everything is included with their Classic Package, with spectacular chef prepared meals, a barrel sauna and spa, updated modern rooms, all in a ski lodge with ideal vibes. Come experience your Best Day Ever just outside of Revelstoke.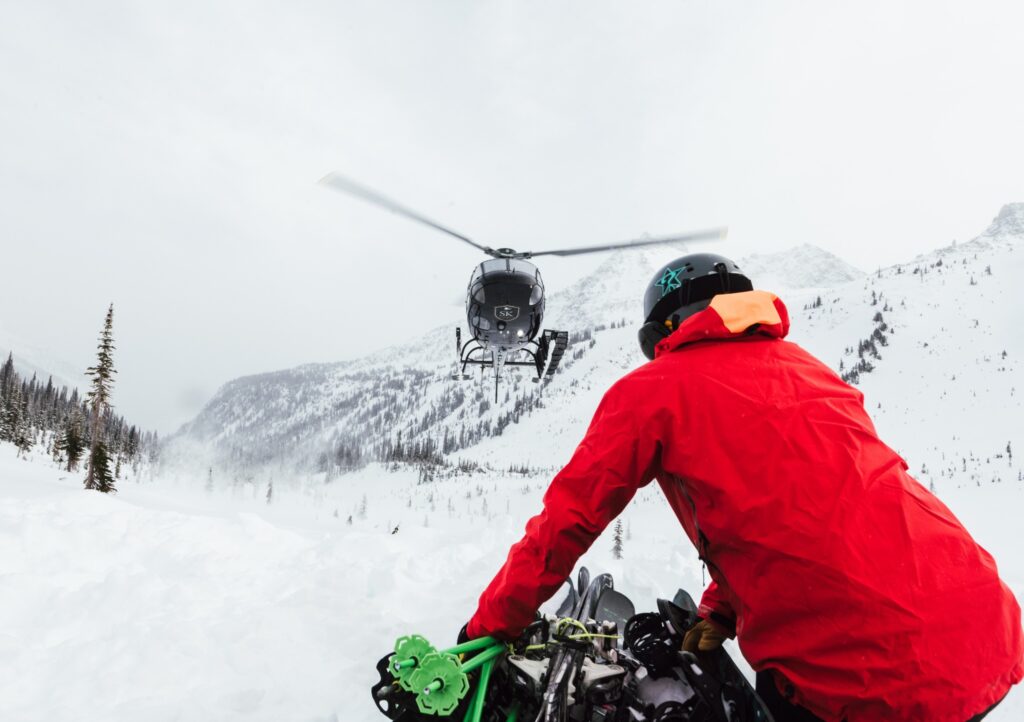 Revelstoke Mountain Resort As A Backup
Revelstoke Mountain Resort is a great place to go resort skiing and provides an excellent backup in case your heliskiing plans fall through due to weather. It can also be a terrific option if you would like to stay in town and combine some days at the resort with some single-day heliskiing options from the list above. Lift tickets are still reasonable compared to most North American resorts. They have a great downtown scene with bars and restaurants, giving you plenty to do after skiing.
Ready to Book Your Revelstoke Heli-Skiing Vacation?
We hope that this article has given you a better idea of the different heli skiing operators in Revelstoke, BC, and what they have to offer. We know that there are many other companies out there but these are our favorites! If none of these sound like what you're looking for then be sure to check out our backup option: Revelstoke Mountain Resort. While not as big or exciting as some other places on this list, it does have some nice terrain for first-timers who want something mellow yet adventurous at the same time.
Have unanswered questions? Let our team help you pull together the ideal trip. There are a lot of choices to make between the different packages offered by each operator, so we can help you make the right decision. Just head over to our marketplace and contact our team via chat, email or phone.